Android messages on Mac? Sounds impossible, right? With the competition being fierce between the two brands, most people think that Android and Mac won't work together. However, since Google wants the conversation to be convenient and flexible for users, they've developed Android Messages.
This messaging platform can be used on both PC and Mac devices. Thus, if you have a Mac computer, you don't need to worry as it won't be a challenge to use it. Android Messages is compatible across multiple devices making it a great option for users who owns gadgets from various brands.
In this article, we will be giving you the ultimate guide to using Android Messages on Mac. Let's get started.
Article GuideBut First, Here Are Tips To Help Speed Up Your MacHow To Get Started With Android Messages On MacAndroid Messages vs. iMessagePutting It All Together
People Also Read:How To Allow Pop-Ups On Mac DevicesQuick Fix: iMessage On Mac Not Working
But First, Here Are Tips To Help Speed Up Your Mac
Your experience with Android Messages for Mac won't be as good as it should be if you have a slow computer that always crashes. To get the best performance for your apps and the Mac computer itself, you should opt for iMyMac PowerMyMac.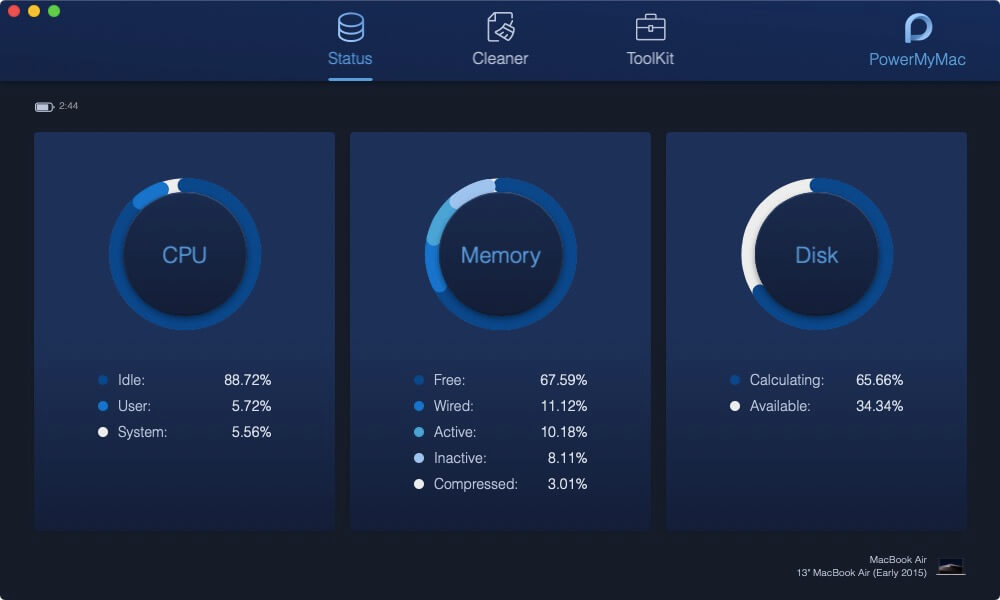 The software has three modules named Status, Cleaner, and Toolkit. The Status module, as it implies, is used to check the status of your Mac's CPU, memory, and disk drive. The Cleaner module is used to detect unnecessary files within the device and delete them to free up more space.
Finally, the Toolkit module is filled with various tools to help optimize your Mac's performance. One of its tools, Mac Uninstaller, is used to delete unwanted applications from your device without leaving residual components that take space and potentially clog your system.
PowerMyMac is a great tool that has two modes, Light and Dark. It supports various devices such as MacBook, MacBook Pro, and iMac series. The system requirements necessitate you to have a macOS version of 10.10 or higher.
Now that you've learned how to optimize your Mac, let's get to the main course. We'll begin by teaching you how to use Android Messages on Mac. Hop in!

How To Get Started With Android Messages On Mac
Simply follow the steps below to get started with Android messages on your Mac:
Step 01: Open the Android Messages application using your mobile phone.
Step 02: Go to your Mac computer and open the Chrome browser. Visit this page to get started.
Step 03: The web browser will display a unique QR code. You might want to enable "Remember This Computer" to prevent you from repeating the steps stated here.
Step 04: Use your mobile phone and press the "Scan QR Code." The camera on your mobile device will be opened. Point it towards the QR code on your Mac to sync both devices instantly.
You'll notice that conversations are both available on your phone and Mac devices. Active threads that show on these devices will instantly sync. If you want to make a new thread, you simply press Start Chat. Then, simply enter the contact information you want to send a message to. Or, if you want to pick up where you left off, you can select a previous thread or conversation.
Another amazing feature with Android Messages is the provision of dedicated buttons for stickers, emoji, photos, and videos. The Settings menu can be used to make adjustments to the platform. This can be accessed through the three dots found at the top of the interface. You can instantly access important areas such as turning notifications on or off, audio notifications, dark mode, and message previews.
Now, you can use both your phone and your Mac computer to follow conversations. You can sync with multiple desktops or laptops without a limit on the number of devices you use. Google still has to add in more features to make Android Messages a popular, go-to platform for users. Still, it gives Android users what they've been wanting for a long time.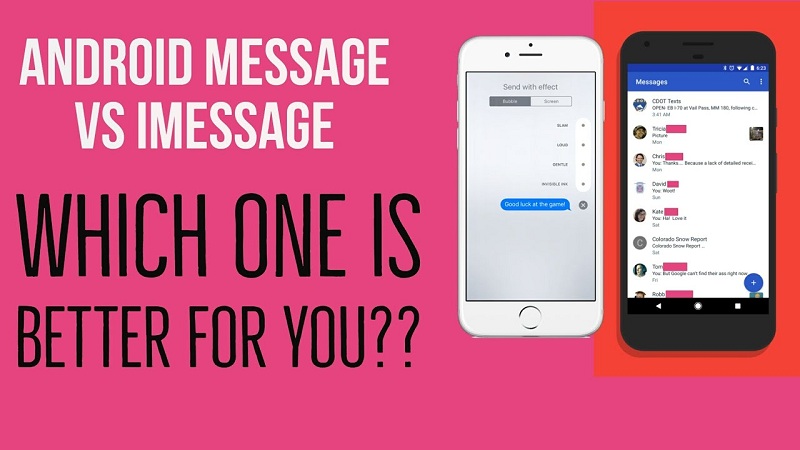 Android Messages vs. iMessage
We'll never finish this guide without a comparison between the two rivals. Apple has iMessage, the comprehensive messaging application that seamlessly syncs with Mac's operating systems. It pretty much has everything you could ever want in a communication tool.
iMessage has a lot of pluses. First, you have a multitude of features to work your way around with. These include photos or videos support, text effects, several miniature apps, iCloud backups, and location sharing.
The great thing about iMessage is that it provides end-to-end encryption. This means a third-party won't have access to your messages unless they physically have the devices used to send and receive messages. Sadly, iMessage doesn't have a web interface. Plus, it isn't available for Windows or Android. You can't access your iMessages if you consider using another phone or computer.
The great thing about Android Messages is that it can be used across multiple operating systems as long as it has a web browser. The fact that it has a web interface and it is compatible with multiple device types makes it a great competitor to iMessage. Android Messages is kind of a competitor to other over-the-top applications such as Facebook Messenger and WhatsApp.
Google would definitely bring in more features to its Android Messages platform. Once this happens (crossed fingers), we won't be able to notice the difference between using Android Messages and iMessage except for the fact that the latter can only be used on Apple systems. But still, we're not sure if a partnership is likely to unveil in the future. One thing's for sure though, anything can happen.
Putting It All Together
Now, you can view your Android phone's messages on a Mac computer using Android Messages. This platform can be used on both Windows PC and Mac computers through a web interface. You simply connect your Android phone's messaging app to your Mac computer and the two will sync instantly. You can even send messages using your Mac if you wish.
Android Messages can be both an alternative and a complement to Apple's iMessage app. The two has pros and cons. However, we're still unsure if a partnership between the two can happen in the future. But for now, we know that Android Messages can fulfill your cross-device needs for messaging.