Locked out of your Mac? Don't freak as you're rocking in the same boat with many folks, we all fall prey to data loss now and then. Fortunately, Apple includes a built-in password instrument for this exact issue.
Even with the macOS 10.13 High Sierra, you can still reset an admin password without breaking a sweat. If you have paired your Apple ID to the user account on your Mac for a setup, it's easy to invoke built-in tools. Alternatively, there are other ways to retrieve your account password.
Today, I'll flesh out proven ways on how to reset admin password on Mac.
Article GuidePart 1: Built-In Features to Reset Your Admin PasswordPart 2: Reset the Password Using Apple ID or Another Admin AccountPart 3: Taking Control of the Keychain When Resetting Admin Password
People Also Read:[Fixed] Unable to Verify Account Name or PasswordComplete Guide on How to Find Wifi Password on Mac
Part 1: Built-In Features to Reset Your Admin Password
Single-User Mode
Multi-user operating systems like Mac OS X and Linux integrate a mode that boots into a solitary superuser account. The single-user mode kicks in during maintenance. Access it by pressing the Command key and S during startup.
Find your way to the single-user mode by pressing the Command key and S during startup.
Fill in "mount –uw /" and press enter.
Feed"launchctlload/System/Library/LaunchDaemons/com.apple.opendirectoryd.plist" and press enter.
Fill in "passwd [username]" and press enter.
Substitute [username] with the title of your account.
Reset your admin password.
Fill in "reboot" and tap enter.
Log in with your newly-created admin password.
Recovery Mode
Just reboot your Mac into Recovery Mode to utilize the password reset instrument. With your Mac toggled off, press and latch onto the Command and R keys, and then hit the power button. Latch onto Command + R until a progress bar thrusts into view below the Apple trademark.
Once you enter Recovery Mode, from the menu bar, click Utilities and Terminal. A fresh window will pop up to receive a command. Enter reset password and hit Return. Shut down the Terminal window, you'll see the Reset Password feature.
A roster of all user accounts will thrust into sight. Note you also reset passwords for all other users. Ensure you jot down the new passwords for other users.
FileVault
Mac OS X 10.3 users safeguard their data with a disk encryption program known as FileVault. FileVault runs on-the-fly encryption applying the AES-XTS mode with 128-bit blocks along with a 256-bit key. When encrypting your storage device, it automatically creates a recovery key. You can exploit this recovery key to change the login password.
Step 1. Locate Your FileVault
Locate your FileVault recovery key. Restart Mac to find your way to the login screen.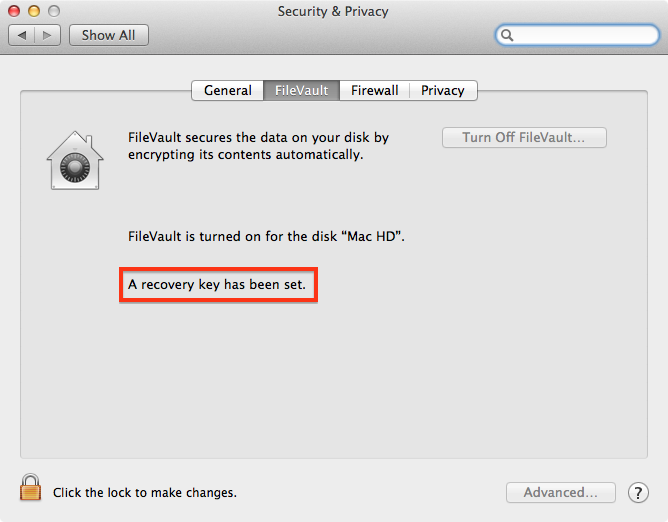 Step 2. Change the Login Password
Next, choose your account and change the login password. Hit the question mark key in the password bar. Choose the 'Reset it using your Recovery Key' submenu.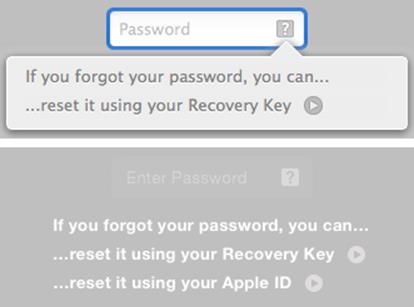 Step 3. Reset Your Password
Type in your recovery key and reset your password. Log in with the new admin password.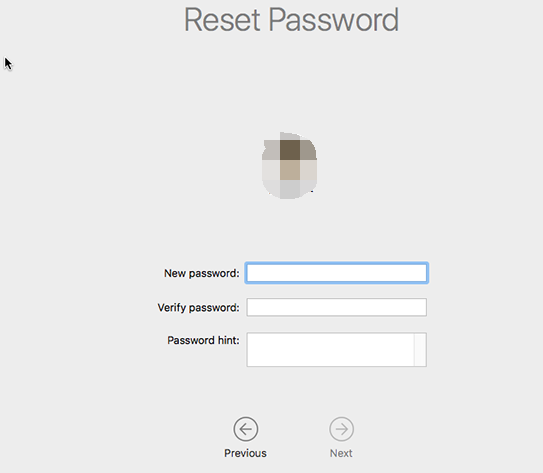 Part 2: Reset the Password Using Apple ID or Another Admin Account
Use Apple ID to Reset Admin Password
Your Apple ID is an ace in the hole to reset your admin password. It works for Mac OS X 10.7 and later. Importantly, your Apple ID kicks in when you authorize iTunes or App Store purchases making it harder to forget.
You have to toggle it on to retrieve your Mac password this way. Go to Users & Groups from System Preferences and zero in on the "Allow users to reset password using Apple ID" route. Click on the blank square near the option to check or activate the feature.
The alternative to retrieve Mac password with Apple ID appears when you fill in an incorrect password up to three times in succession. A question mark comes into view in the password bar together with a pop-up box displaying, "If you forgot your password, you can reset it using your Apple ID".
Select to change your password with an Apple ID.
Type in your Apple ID login data.
Reboot your Mac.
Type in the newly-created password to access your admin account.
Use Another Admin Account
In the advent of Mac OS X 10.4, Apple gave system administrators the social license to reset one admin password using a different account. Simply log into this admin account on your Mac and tweak the password for the deadlocked account.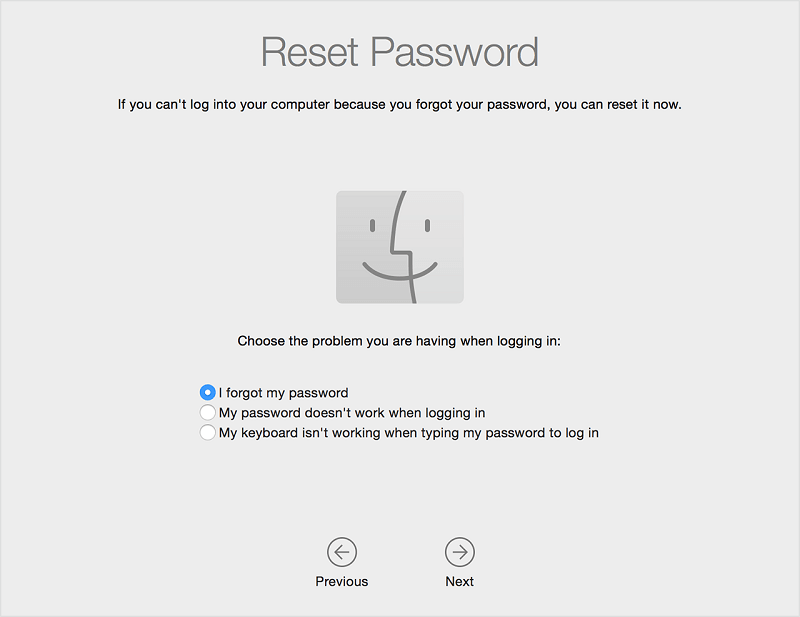 Part 3: Taking Control of the Keychain When Resetting Admin Password
The keychain refers to an encrypted repository intertwined with every user account holding login permits for apps, websites accessed via Safari, AirPort base stations, and network servers. It's easy to lose track of it because it's encoded by the same data used to access the account.
Consequently, changing the password for your admin account prevents you from accessing the keychain for the account. You should get a notification that macOS couldn't unlock the login keychain. Hit Create New Keychain to go back to the drawing board.
In case of any keychain issues, follow the steps below to reconfigure:
Launch Keychain Access via /Applications/Utilities.
Select Keychain Access> Preferences and then hit Reset My Default Keychains. This will generate a fresh keychain without a password.
Exit by selecting Apple> Log Out Username.
Every time you reset your admin password, the login keychain fritters away in the process and this could trigger future annoyance. Always keep your passwords or FileVault recovery keys securely. Regular backups come to your rescue in the nick of time. Older Macs allow you to use the installer CD or DVD to change a forgotten admin password.
Extra Tip: Powering Your Mac to Peak Performance
iMyMac is your Mac teacher committed to equipping you with helpful tips, hacks, and tweaks to make the best of your products. iMyMac also engineers apps that transform your laptop into a supercomputer. We developed PowerMyMac following many years of research for intelligent cleanup and optimization.
It packs 20+ useful features to extend the lifespan of your Mac. This all-in-one tool includes a cleaner, uninstaller, and unarchiver to boost performance, run system maintenance or wipe away stubborn apps. It also provides a bird's eye view of the status of your Mac system for well-informed serviceability decisions.
This no-frills software comes in a user-friendly interface and does exactly as its name-powering your Mac to peak performance.
Final Thoughts
You should have no excuses not to reset your admin password with all these hacks at your fingertips. Whether you want to protect your privacy, restrict access or add another layer of security by changing the administrator password, you can breeze through via System Preferences> Users & Groups preferences.
When you click Users & Groups, you should access a roster of users. Choose your account and hit Change Password. Keep an eye on the onscreen instructions. Remember to generate another keychain right off the bat for silky smooth user experience.
Don't change your password whimsically as you also annihilate keychain login.
What's your experience with resetting your admin password? Share it with us below!