Is Google Photos private? Surprisingly, Google Photos leaves pictures semi-public without your knowledge and you may be caught pants down. It all boils down to the settings you prescribe and the ones you leave to default. This article will give you a fresh pair of eyes to make sure Google Photos remain private and not exposing geo-location data.
When you share your photo with a specific recipient or account on the app, it generates a link that will allow onlookers online to have a glimpse forever. You've to go manually and deactivate the link in an esoteric section of the interface.
Article GuidePart 1: Who Can See My Pictures in Google Photos?Part 2: How to Make Sure Google Photos Remain Private and Not ShareablePart 3: Other Options to Keep Google Photos Private Part 4: Conclusion
Part 1: Who Can See My Pictures in Google Photos?
Required Background
Before dissecting privacy and sharing, you need to digest the necessary foundations of Google Photos. It's devised to enable you access your photo collection on your device. You can also create a backup of your assets. When opened for the first time, the app gives you an option of the Google Photos library backup.
With a backup, you can view them across all devices synced with one Google account. With cloud storage, it salvages space on your devices. It integrates a powerful search feature to pick out individual photos. Without activating the backup option, it acts as a typical photo viewer.
Importantly, the backup feature for each device is adjustable individually but not the sync functionality. Accordingly, photos backed up in Google Photos Library will appear automatically across all paired devices even with the Back up & sync setting toggled off. Images in Google Photos library sync nonstop.
Next, we'll walk you through the privacy.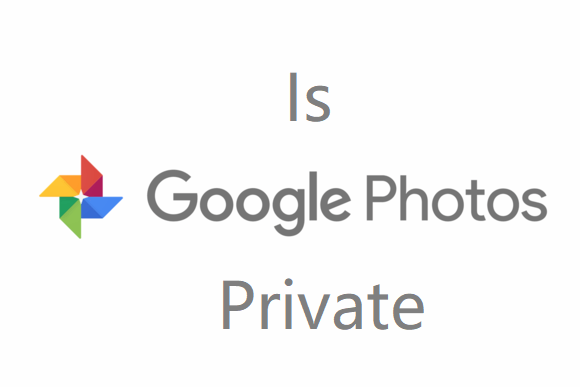 Is Google Photos Confidential?
Whether you toggle on the backup functionality or not, the photos remain accessible by the owner only. By default, all items stored in the Google Photos apps on your iOS device are observable to you only. Unlike social networks, your photos don't reflect on your Google profile.
As a result, added or backed up photos are confidential unless shared manually. In the same vein, if you toggle on backup or do the job manually on Google Photos, it will appear across other devices under the same account.
Part 2: How to Make Sure Google Photos Remain Private and Not Shareable
Method 1: Hide Photos from Google
Google Photos allows you to share pictures but you can hide them all the same. Deleting will do the job but it's not the only option. You may want to archive your wealth of photos. Archiving any item obscures it from the central view of the app.
You can view or un-archive those photos in the Archived section in the app. To archive an item, open it and click on it at the upper right corner. Choose Archive option under it. To archive, you don't have to save the files via Google library.
You can document all genres of pictures, with backup or not. To access or unarchive pictures, tap on the three-way icon in the window and choose Archive under the list of options. Next, open the picture that you wish to un-archive and tap on the three-way icon and choose Unarchive under it.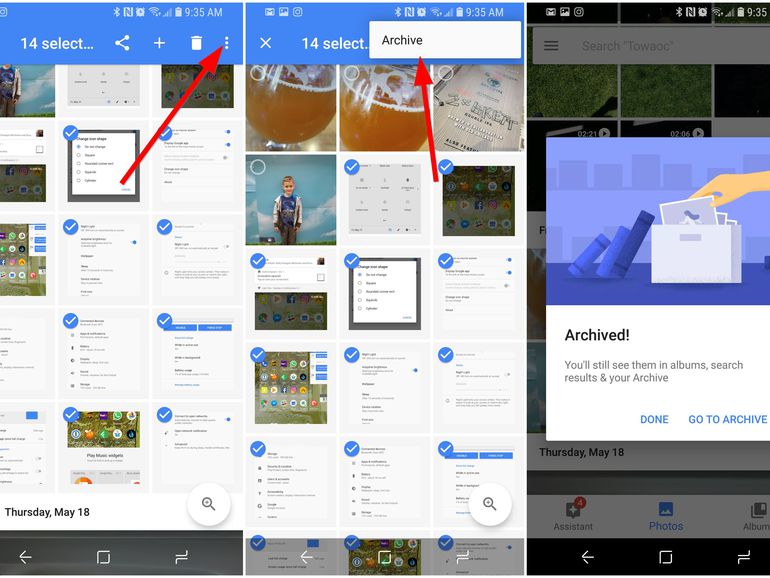 Method 2: Removing EXIF and Geolocation Data
Launch the Google Photos app on iOS and tap on the three-way icon in the upper-left corner of the display. It's also accessible on the browser on a Mac. Scroll down to Settings and click on the toggle button to invoke the remove geo-location choice.
This tweaks the app to exclude your location if you share a picture with a link. However, a downloaded item may capture the geo-location data, experiment with different machines. Other authorizations via app or phone settings may influence the information shareable.
Part 3: Other Options to Keep Google Photos Private
Solution #1 Stop Sharing Photos with Other Devices
To block your imagery from reflecting up on other devices, you need to toggle off the Back up & sync modes. Launch the Google Photos app and click on the three-way menu on the left side. Choose Settings.
Tap Back up & sync and deactivate it.
Solution #2 Create a Private Album in Google Photos
If you want to keep prying eyes at bay, create a confidential album. For an album under Google Photos viewable by you only, follow these steps:
Head for Google Photos on your iOS and tap the ellipses in the upper right-hand corner.
Tap on Album.
Add a name for the album and tap on Select Photos.
Choose the photos you wish to introduce.
Tap the check field in the upper left-hand edge to complete.
Note: You don't have to add all items on the album created as you can revisit later.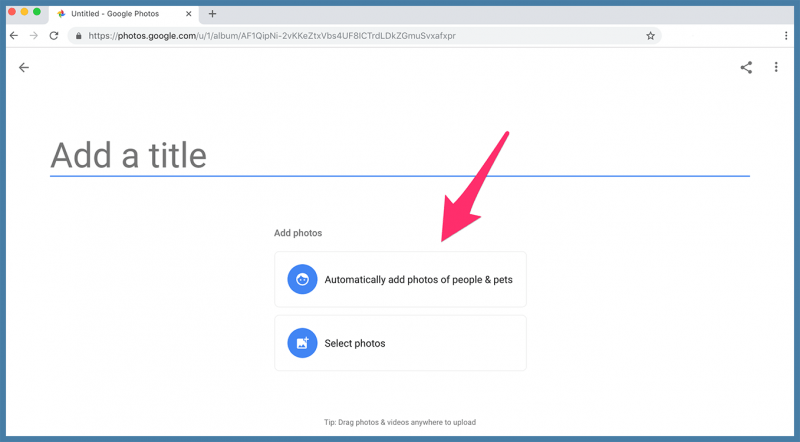 Google Photos Alternatives
The best Google Photos alternatives like Flicker, Slidebox, and Zyl. Google Photos is still prone to sluggish backup and other bugs forcing users to seek a lightweight, seamless alternative. They also offer attractive features like privacy-friendly policies.
Extra Tip: The Easiest Way to Spruce up Your Mac
Before we wrap up, let me introduce iMyMac Mac Cleaner - the easiest way to spruce up your Mac.
Mac Cleaner offers a secure, all-in-one utility developed to free up gigabytes of redundant, bulky junk and optimize your computer. It comes with a smart algorithm to determine files that are 100% safe for deletion. A preview feature will ensure you don't accidentally erase important data.
By removing unnecessary junk or memory-eating applications, it tunes your machine for peak performance. You can use its state-of-the-art indicator to keep track of your Mac's health.
Part 4: Conclusion
In all, Google Photos remains a safe option for organizing and managing your imagery collections. Other users don't have access to your resources directly unless authorized. However, Google's data mining propensity has cast aspersions on the search giant sending many to exodus.
Google's intelligence may study your photos to create a better experience. Google launched Gallery Go; give it a shot for a lightweight, fast app to manage your photo collections without bogging down your phone. With a bit of luck, this article has helped you clear up the controversy about Google Photos' privacy and keep your data confidential.