The Trash folder in macOS is similar to the Recycle bin in Windows computers. This folder is assigned to contain all the least important files including documents, photos, music, videos, and more. Can't find the Trash folder on Mac? Find out where is the trash on Mac and how to conveniently empty and manage it in this brand new post. There are also ways you can do to release full storage on your Mac.
Article GuidePart 1. Where is the Trash on Mac?Part 2. How Do I Permanently Delete Trash on My Mac?Part 3. How to Force Empty Trash Using Terminal?Part 4. How to Delete Files on Mac that Won't Delete?Part 5. Summary
Part 1. Where is the Trash on Mac?
Usually, when we no longer need some files in our system we erase them to free some space and clear up the Mac purgeable space. The trash folder holds all the deleted contents whether documents, photos, videos, music, and more.
While these deleted files are stored inside the trash folder, you can get the chance to restore in case you still need the contents. You can also empty the trash to free up more space on the system. Just because you deleted contents doesn't mean it's totally gone.
The trash folder still holds up space on the computer which may also affect performance later on. This is why it is recommended that you clear or empty the trash folder at any time. However, for those using macOS Sierra, all files stored in the trash folder more than 30 days are automatically deleted; permanently.
Where is The Trash Folder on My Mac?
Previous Mac versions put the trash folder on the desktop but eventually, things have changed and upgraded. Since then, many people wondered, where is the trash on Mac? Finding the trash bin on your Mac is easy and can be done in many ways. The bin is located on the Mac dock where you can simply drag and drop the files no longer needed.
To Open Trash Folder
Click the trash icon in the Dock and a Finder window opens up with all the file it contains.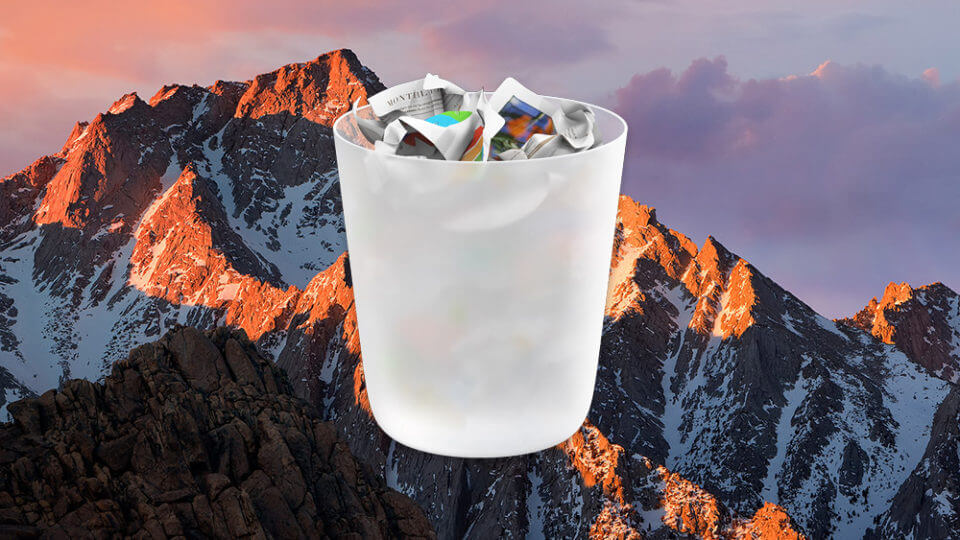 Part 2. How Do I Permanently Delete Trash on My Mac?
A secret keyboard shortcut keyboard and few more tips on how to delete Trash files on Mac are so easy to learn and remember. Here are some:
Use Command+Delete to move file/s to the trash folder
Drag and drop the file to the trash bin
Right click on the file and choose Move to Trash
Use Option/Alt + Command + Delete to delete file/s immediately
To Empty Trash Folder
Cleaning the trash folder is also easy. Try these:
Click on the Trash icon from the Dock and select Empty Trash. Confirm action.
Use keyboard shortcut: Command+Shift+Delete. Click on Empty Trash button to confirm the request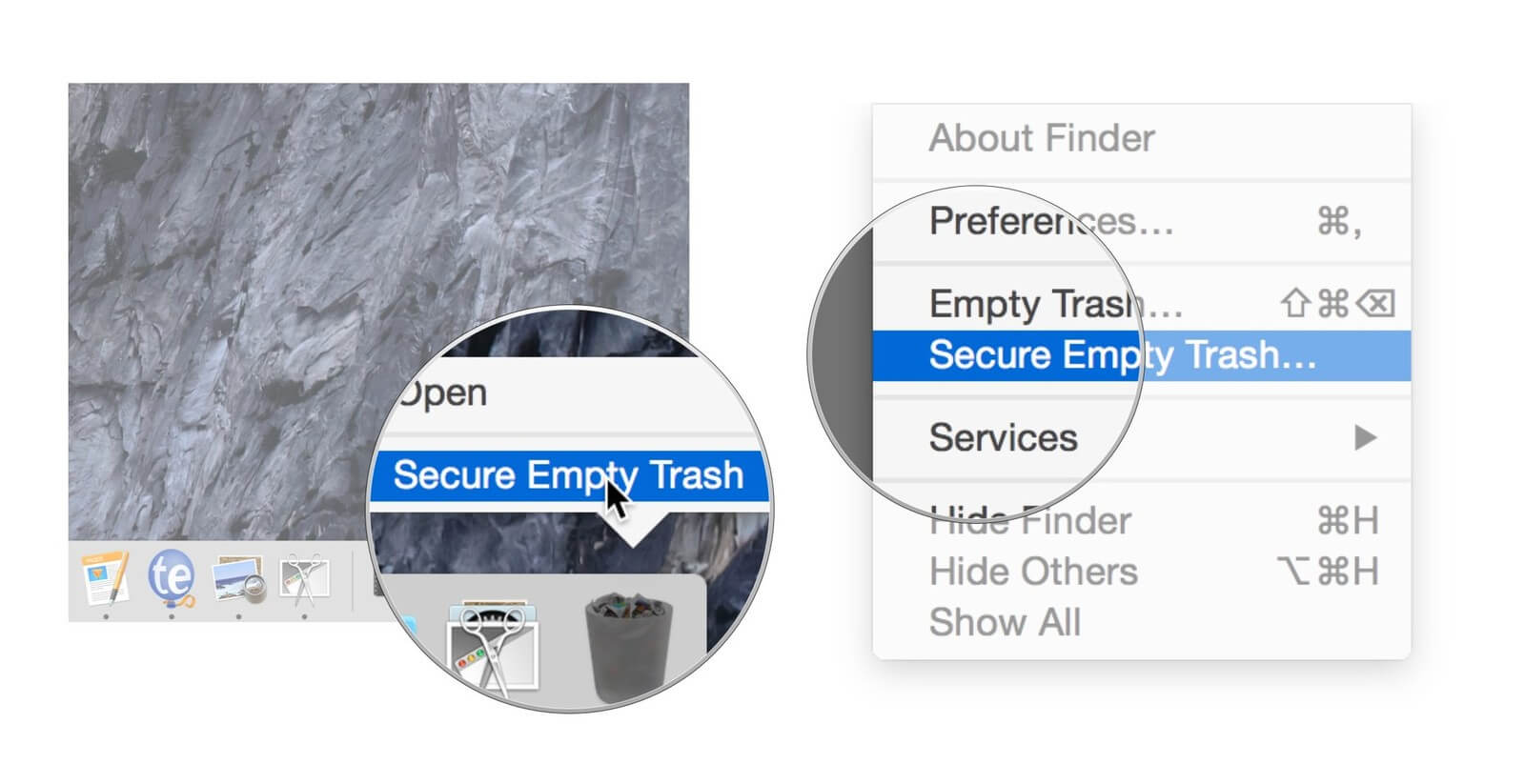 To Restore Files from Trash
Retrieving file/s out of the trash folder can also be done quickly;
Simply drag out the file/s you need out of the folder
Part 3. How to Force Empty Trash Using Terminal?
After knowing where is the Trash on Mac and how to delete your Trash folders, you should learn how to force empty your Trash Bin. Because in some occasions, there might be issues with the trash folder and it won't allow you to do any process just like emptying it. However, the terminal is the best way you lean on in times like these. Sometimes you will get an error "item still in use" or the folder is locked. Whatever scenario you are in, follow these steps on how to navigate and force empty trash via terminal:
Open Terminal on Mac. You may use the Spotlight search
Type in the command: sudo rm –R without pressing Enter. Note that there a space after the letter R otherwise it will not work
Press Control + Click on the Trash icon to open
Highlight all the files inside the Trash folder
Drag all the files into the terminal window and press Enter
Provide the administrator password and hit enter
Wait until the process is completed
It might take a while for the terminal to complete the action.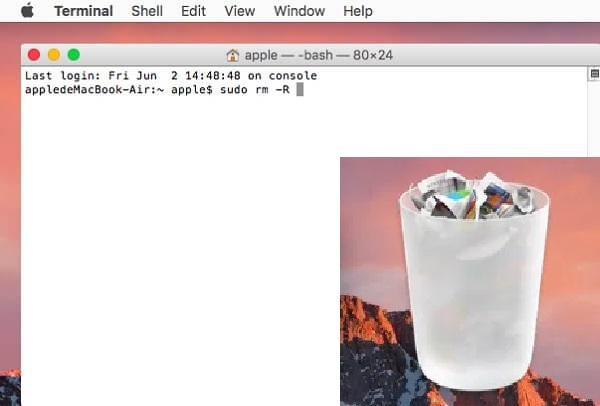 Part 4. How to Delete Files on Mac that Won't Delete?
If you are wondering how to effectively clear out the files that won't delete, we got you covered. You don't have to spend all day asking "where is the trash on Mac" rather you can just remove the clutters in just a few clicks.
Junk files are actually least important files you store inside your Mac. They accumulate and pile up and later on causes issues of poor performance, latency, and slowness. To avoid experiencing any of these, why not use iMyMac-Mac Cleaner program? It is a powerful tool with complete and comprehensive options to boost and clean up Mac.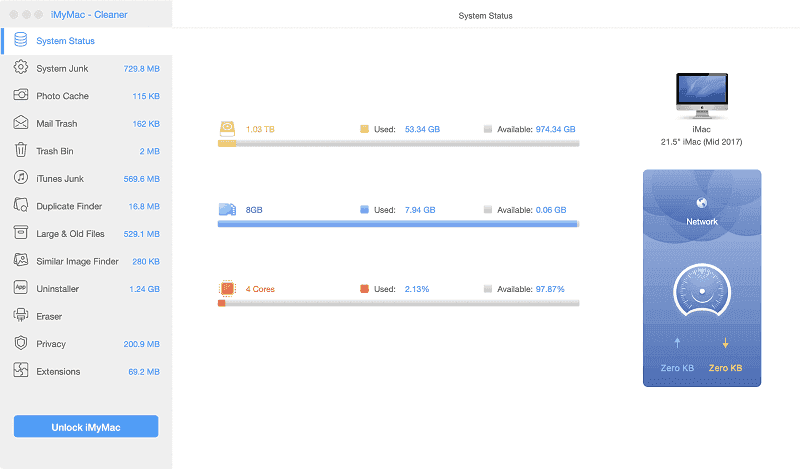 Among the cleaning tools offered by iMyMac - Mac Cleaner is the System Junk where it seamlessly removes all the junks saved inside your system. It only takes a few steps to get rid of these clutters! Here is how to use iMyMac Mac Cleaner to delete files on Mac:
Download, install and launch iMyMac Mac Cleaner
Select the System Junk module on the left side toolbar
Click Scan to allow the program to search through your entire system. After a few moments, all the junk files will be displayed on your screen
The files are sorted and listed per categories such as Application Cache, Photo junks, System Caches, System Logs, and more
Click Clean to delete all the selected junks
Confirm the desired action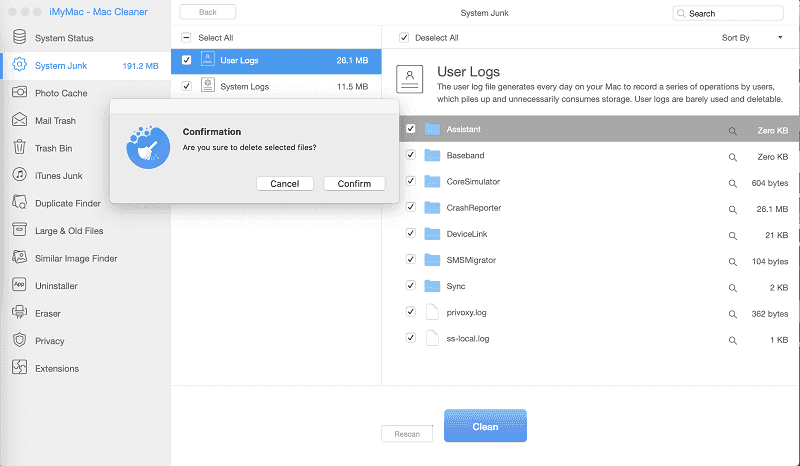 Similar steps apply to other modules including Clutter and large and old Files. You can now see that your junk files were gone and have 0KB left. Using iMyMac Mac Cleaner gives you the freedom to enjoy more and do more important things than to explore and wander inside your device searching for manual ways of deleting the trash and junk files.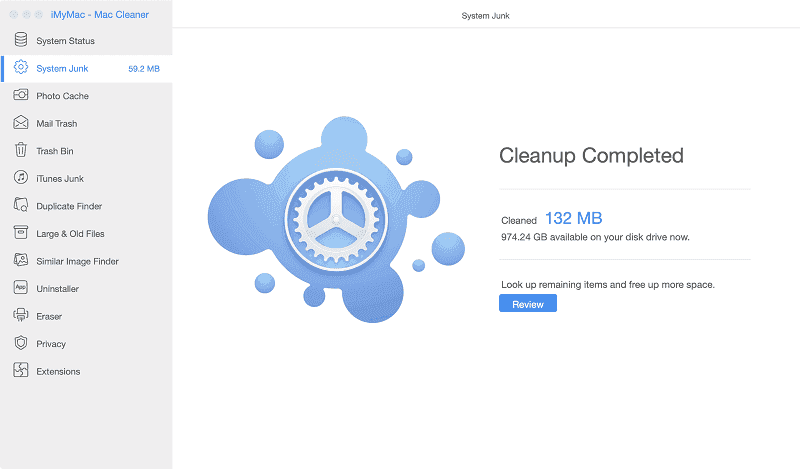 Part 5. Summary
Now you won't ask "where is the trash on Mac" because we have shown you where to find the trash folder on your Mac. We also included necessary steps on how to delete a file, restore, and even force emptying the bin in case you get error messages.
Regularly maintaining your device helps it perform faster, and work better. So in order to let your device be on its maximum performance daily, use a program called iMyMac – Mac Cleaner, it offers powerful toolkits that are essential in maintaining and keeping your Mac, safe, secure, and well-performing.
Have you tried other options to keep your Mac in good conditions? Share it with us in the comments below!