Just bought your Mac? Congratulations, you and your new Mac Mini should get along like a house on fire!
This guide dissects your Mac Mini, helps you set it up and gets you off to a flying start with tips for everyday apps. It mimics a compact stand-alone computer paired with your monitor and mouse.
We will cover all aspects of life with your Mac Mini setup, maintenance, and helpful insights to ensure you make the best out of your investment.
Article GuidePart 1: The Basic Things You Need to Know about Mac MiniPart 2: Setting Up Your Mac Mini from Apps and DevicesPart 3: Problems May Occur about Mac Mini Experience and Their Solutions
People Also Read:How to Update Mac What are the System Requirements for OS X Yosemite?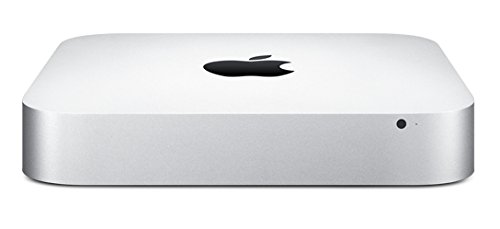 Part 1: The Basic Things You Need to Know about Mac Mini
Apple's newly-created Mac Mini symbolizes a thoroughbred computer. The entry-level hit the stores at $799. It includes the Mac Mini, an AC power cord, and documentation. You have to tool up with a monitor, mouse, trackpad, and keyboard.
Key Components
Gigabit Ethernet to connect to the internet and a local network.
USB 3 charges devices, connects external storage, and more.
SDXC transfers pictures from your camera's memory card.
HDMI connects to HDTV.
Thunderbolt 2 connects external displays and high-performance.
Set the Hardware in Place
At the outset, ensure your support has outlets for two power cords, one for the monitor and the other for your Mac.
Plug the monitor cable to the monitor and Mac.
A new wireless Apple keyboard or trackpad attach with a Lightning to USB cable to charge them and synchronize via Bluetooth to your Mac mini. Get them out of your way after pairing and charging.
After you've confirmed all cables are well plugged, hit the power button. The new Mac mini signals it's powered with the lighting of silver LED on its face.
Familiarity with Your Desktop
The desktop is your first port of call to find items and do anything on your new Mac mini. The Dock at the foot of the screen stores the most-sought-after apps. It's also fast to launch System Preferences to personalize your desktop or other settings.
Click on Finder to access all files and folders. The menu bar on the crest of the screen has troves of Mac data. To see the status of internet connectivity, hit the Wi-Fi icon. Your computer automatically links to the network you wish. You can also hunt down anything and check information with Spotlight.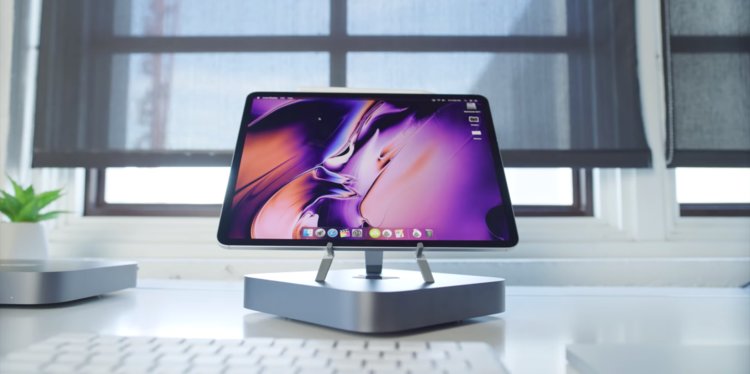 Part 2: Setting Up Your Mac Mini from Apps and Devices
Find The App You Wish
Your Mac boasts a variety of apps you can use to make the best out of your pictures, craft documents, visit the web, and more. Go to Launchpad to easily home in all the apps on your Mac. Arrange apps as you desire or regroup them in folders.
Mac App Store packs new apps. When you install an app, it shows in Launchpad. The Mac App Store notifies you when app or OS X updates arrive.
Stay Up-to-Date across All Your Devices
iCloud allows you to access your documents, calendars, contacts, music, photos and more from your Mac Mini, iOS and your PC. It keeps everything up-to-the-minute automatically. Create a document, take a photo or subscribe to Netflix with one device, and it's immediately available across all your devices.
With iCloud drive, you can archive your files and organize them with your personal touch. iCloud helps you trace and protect your Mac if you lose it. To select the iCloud features you wish, choose System Preferences from the Dock and hit iCloud. When you log in to iCloud on your Mac Mini, they identify with each other if you place them closer together supporting amazing features.
Download A Dedicated Mac Cleaner
For owners who want to enhance workflow efficiencies with this professional-grade, portable workhorse, we recommend a powerful cleaner. iMyMac PowerMyMac will clean up, speed up and optimize performance with regular maintenance. Since manual cleanup eats lots of time and efforts, this multi-tool, this cleaner software will keep your tiny machine in tiptop shape.
Apart from nuking clutter or digital debris from your system, it offers a mix of helpful features. PowerMyMac includes a performance monitor to determine if your system requires a little refreshing. A smart scanner inspects every slot of your system to detect and recommend junk files, duplicates, large items, redundant materials or unnecessary attachments for removal.
Part 3: Problems May Occur about Mac Mini Experience and Their Solutions
Computer Unresponsive or The Pointer Freezes
First check if you have connected the mouse or keyboard properly. Unplug and then plug the connectors securely in place. If the issue persists, try to force-quit the application as follows:
On the Apple keyboard, latch on the Option + Command keys and then hit the Esc key.
On other keyboards, press the Windows and Alt keys followed by the Esc key.
Once a dialog appears, choose the frozen application and select Force Quit. Save your files in open applications and reboot your Mac mini to ensure the problem is fixed.
Shut down, unplug the power cable and then plug it back to check the issue again.
If the problem persists with a particular app, check its compatibility with the version of Mac OS X operating on your machine.
Mac Mini Doesn't Turn on or Start up
Ensure you have plugged the power cable properly.
Press the power button and hold down the Command Option, P, and R keys simultaneously until you hear the startup chime again. This resets the PRAM.
On non-Apple keyboards, press the power button and keep hold of the Windows, Alt, P, and R keys.
Unplug the power cable and wait for about 30 seconds. Plug the power cable back and hit the power button to restart.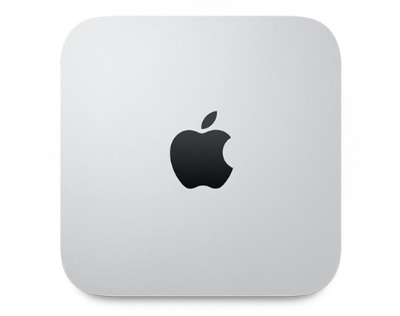 In conclusion
All in all, getting started with your new Mac Mini with Apple's user manual makes it a breeze. We urge you to go through documentation to understand the dos and don'ts. Precautions or warnings must not be taken with a grain of salt as you can extinguish your rights under a warranty. Apple's quick startup guide helps trouble shoot issues that may occur during hardware or software setup.
Last but not least, ensure you understand ergonomics to carve a healthy work environment.
Share your thoughts with us below about your experience with your Mac Mini.