As increasing new functions are designed for smartphones or other electronic devices, it is easy for some users to ignore or underestimate certain functions in spite of their usefulness. Such functions, sometimes, can bring great convenience and influence. What had to be mentioned here is Wi-Fi Direct. It is one of the most useful functions but neglected by users. You may have no idea of this term, however, you probably heard someone surrounding asked something about it, like "What is Wi-Fi Direct?". Therefore, in this article, you will know the brief introduction to Wi-Fi Direct and how to use Wi-Fi Direct, mainly on Mac devices.
What Is Wi-Fi Direct?
You are likely to be familiar with Wi-Fi, which helps you surf online wireless. However, Wi-Fi Direct is virtually not so the same as Wi-Fi. It is mainly for data transferring and sharing, a function much more similar to Bluetooth.
Wi-Fi allows you to have access to the Internet on devices without a connection. To achieve this function, you just need one router as well as a device able to be in connection to Wi-Fi.
For Wi-Fi Direct, you are required to connect to other devices instead of the router. You need to establish a connection between two devices which can support and enable Wi-Fi Direct. Then, Wi-Fi Direct allows you to share or exchange data between two devices.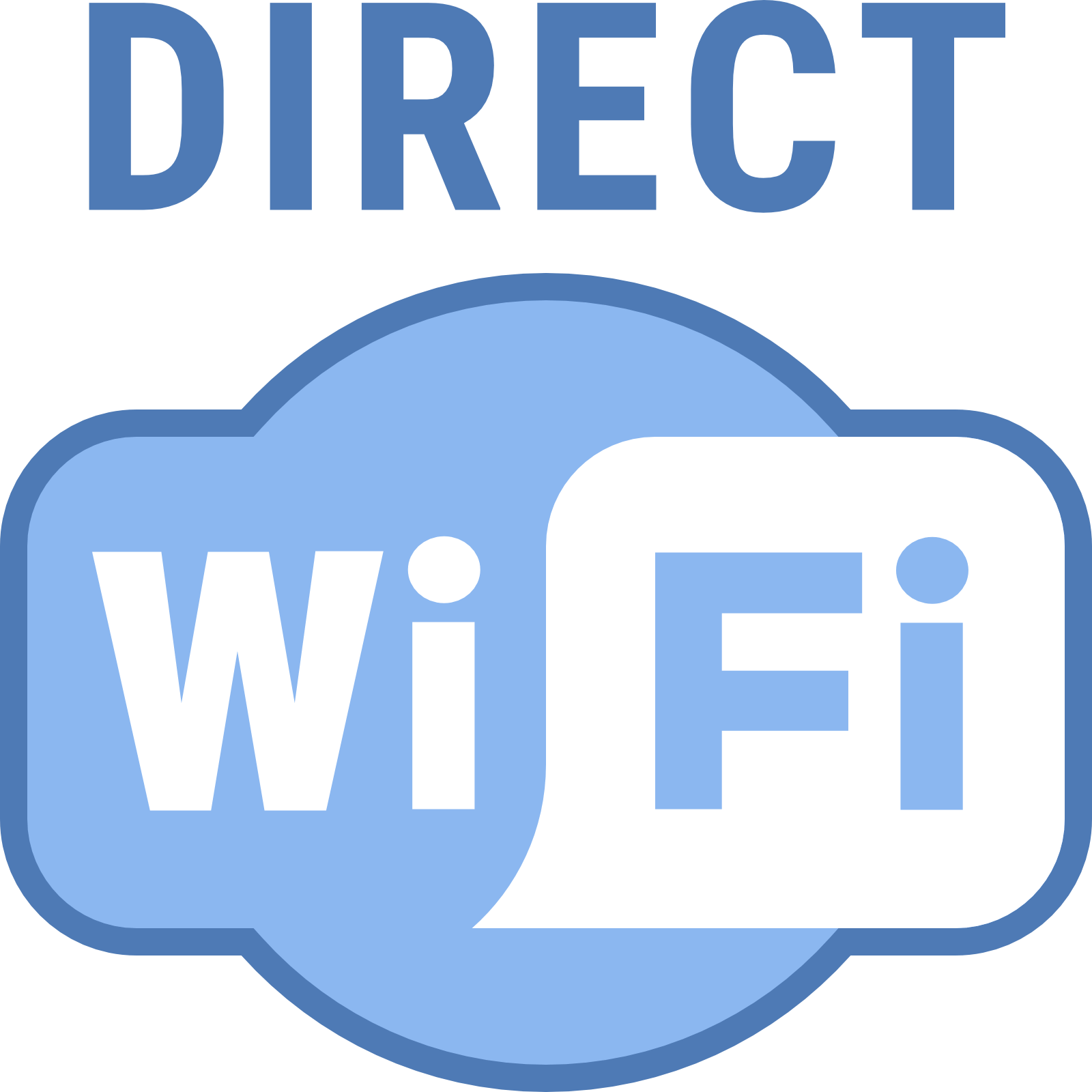 Why Use Wi-Fi Direct?
About ten years ago, in order to share files and data with no Internet connection, Bluetooth was the best option for you. However, the speed of data transferring via Bluetooth was slow. Nowadays, the development of technology is proficient to solve this problem. Wi-Fi Direct was born. It is a better alternative. Also, some applications are designed with the powerful function to share files. However, the reason why Wi-Fi Direct is introduced in this article is mainly because that not all of these applications can establish a reliable connection during the transferring process. In contrast, Wi-Fi Direct depending on the connection between two devices is rather more responsible. It is indeed a function which can meet all your requirements.
It is quite easy to realize data transferring and sharing via Wi-Fi Direct by establishing a reliable connection between two devices with simple clicks. What is more, no wires are required and the main condition is that Wi-Fi Direct is enabled on the devices.
Although compared with the Bluetooth, the advantage of Wi-Fi Direct is that it can transfer and share data at a high speed, the time spent in sharing also depends on the size of your data and the running status of the devices.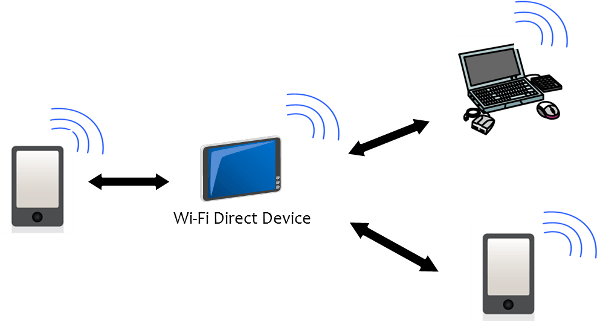 How to Enable Wi-Fi Direct on Mac?
Wi-Fi Direct not only supports Android devices running 4.0 or higher operating system but also supports your Mac devices as well. Here are the steps in details for you to enable Wi-Fi Direct on your Mac.
Step 1. Open System Preferences on your Mac first.
Step 2. Next, choose Sharing.
Step 3. Then, choose Internet Sharing.
Step 4. Finally, select to use the AirPort.
By finishing these steps, a software base station will be turned on and it will be the one to serve as the central Wi-Fi hub. If necessary, you can rename it and enter the name whatever you like. Please be aware of that make sure to turn the function off if you do not use it.
Plus, you can connect your Mac device to some other device through Wi-Fi Direct. For instance, you can create a connection between your Mac and your TV. Follow the steps below and complete the connection.
Note: If you are not successful in connection, please check and confirm whether both devices can support Wi-Fi Direct or not.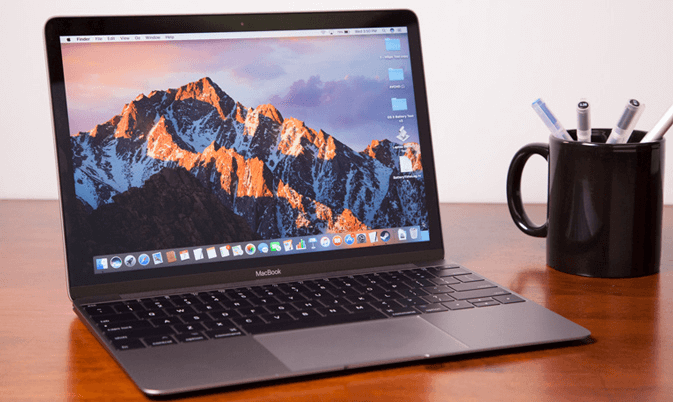 Step 1. Turn on your Wi-Fi.
Step 2. Click on the icon again and search the options listed later.
Step 3. Choose Create Network.
Step 4. Follow the prompt.
Step 5. Then, a Wi-Fi network appears around your Mac, up to 25 feet.
Step 6. Find the network of your Mac device on the TV.
This is the way how you can realize the connection between your Mac device and other devices supporting Wi-Fi Direct. What you need to remember is that you are supposed to turn on Screen Sharing on your Mac at the same time along with the following steps:
Step 1. First of all, open System Preferences on your Mac.
Step 2. Next, select Sharing.
Step 3. Then, choose Screen Sharing on the left side of your screen.
Step 4. Enter your password and unlock the padlock if the padlock icon is LOCKED.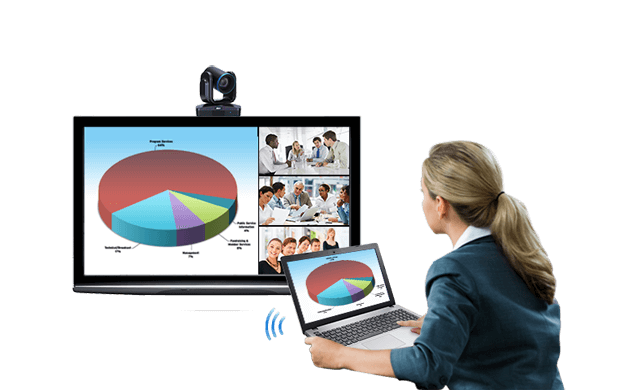 You may be accustomed to sharing and transferring data with a network. Wi-Fi Direct seems to be kind of different from the previous regular way of sharing and transferring data before. Take it easy. Wi-Fi Direct is easy for you to master it. You can have a trial on this useful method in sharing and exchanging. Wi-Fi Direct will not disappoint you.