You can recover Safari bookmarks that exist as a retrievable file format if it peters out of your browser. Many people ask: Why have my bookmarks disappeared?
Well, if your Mac app crashes or freezes, your Safari bookmarks may disappear. Similarly, resorting to the Force Quit to close the Mail app will freeze the application. Your bookmarks also vanish when you manually shut down the Safari, restart the Mac, and re-launch it.
Force Quit also interferes with the bookmark.plist file forcing Safari to ignore a simply locked file. Without a Time Machine backup, you will need third-party recovery software.
This article will walk you through the easiest ways to recover Safari bookmarks and how to steer clear of future loss.
Article GuidePart 1. How to Find Hidden Bookmarks Library on MacPart 2. Restore Lost Safari Bookmarks from Time Machine Part 3. Other Options to Fix Safari Bookmarks Disappeared
People Also Read:Free File Or Data Recovery Software For Mac Computers How to Reset Mac Password?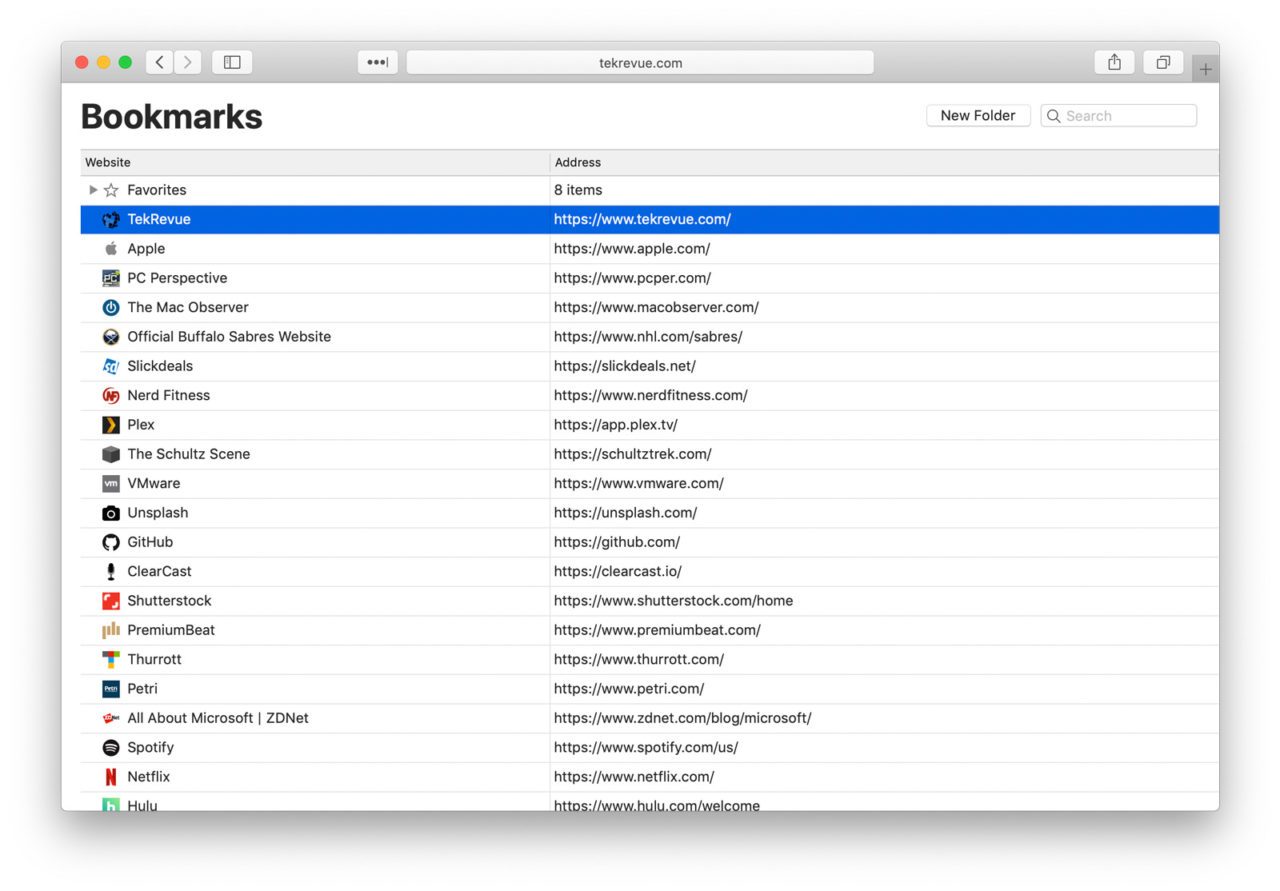 Part 1. How to Find Hidden Bookmarks Library on Mac
In addition to the corruptible bookmark.plist file, the property list may be interfered with as you try to re-launch the Mail app. It's not your fault as Apple developed one system repository for Safari and Mail apps that worsens the lockup issues.
So where are Safari bookmarks stored? The .plist file is retrievable without affecting Top Sites because Safari stores the Top Sites bookmarks elsewhere. It's kept as a list of banned sites ~/Library/Safari/TopSites.plist and the remainder ends up in ~/Library/Safari/Bookmarks.plist.
Interestingly, Mac hides these libraries by default. To spot them, use the Terminal and type the following command "chflags nohidden ~/Library". It makes the library visible in the long-term. Once you hit the Enter button, the file pops up in the Finder.
Bookmark Organizer and Cleaner
iMyMac PowerMyMac eliminates duplicate bookmarks, sifts through, cleans up, and organizes your Safari browser. It's a potent multi-use tool to optimize and clean up your Mac to free up space or rev up performance.
If you use Safari as your default browser, your computer falls prey to duplicate files. And it is also important to clear cookies on your Mac computer regularly. This Mac cleaner declutters and organizes your Safari saving chunks of time.
Best of all, PowerMyMac integrates a smart feature that automatically detects duplicates and erases them in one click. It deletes redundant empty folders, erases dead links, and sorts useful bookmarks. It does not interfere with bookmarks located in a specific folder.
It's a must-have for Safari users with massive bookmark folders for intuitive accessibility, retrieval and broadens the utility repertoire. For Mac users struggling with frequent crashes, bookmark errors like Safari bookmarks disappear, and file corruption, this software works like charm.
Get A Free Trial Now!
Part 2. Restore Lost Safari Bookmarks from Time Machine
You can recover deleted bookmarks from the recent backup with Time Machine. The easiest way to back up your browser bookmark is by installing an iCloud, which supports troves of data including bookmarks. Having a backup of your Chrome or Safari and any other browsers means you will steer clear of bookmarks loss down the road.
Copying Bookmarks.plist File
Method 1
Step 1: Go to Finder window and scroll through to Home Directory> Library>Safari. Press the Option button and move the Bookmarks.plist file to your desired destination.
Step 2: Next, latch on the Option button to verify the cloned copy and the original in the default location.
Method 2
Step 1: Right-click the bookmark and select "Bookmarks.plist". This creates a fresh file dubbed Bookmarks.plist.zip.
Step 2: Drag the new file to a new location on your computer, the original remains intact.
Method 3
Step 1: Hold down Command-N to launch a new Finder window.
Step 2: Once you're in the Finder, latch on the Option button and click on Go>Library.
Step 3: Look for the Safari folder in the Library and then open. Inside a Bookmarks.plist file with all Safari collections pops up.
Step 4: Go to your Time Machine, open and click on "Enter Time Machine".
Step 5: Time Machine starts processing in Safari window. Browse through to the time when your Safari bookmarks were deleted.
Step 6: Click on Restore if you home in the exact day or time.
You can either keep the original or retain both by hitting on your desired option. You may want to retain deleted bookmarks and the new ones.
Tip: What to do when your Chrome bookmarks suddenly disappear.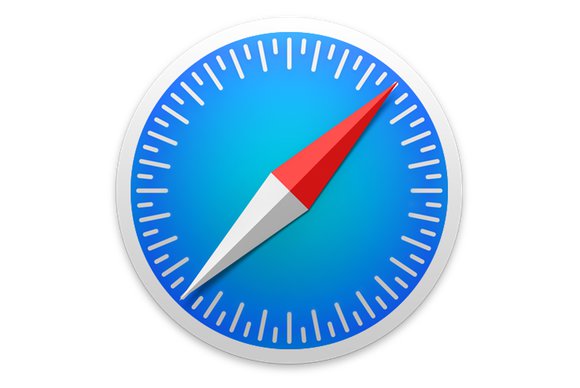 Part 3. Other Options to Fix Safari Bookmarks Disappeared
1. Data Recovery Software
With a designated recovery tool, you can restore Safari bookmarks or other data. They offer a safe pair of hands to restore lost files securely and easily. Most recovery tools support file retrieval in different formats and locations. Download and launch a free trial package to recover deleted bookmarks immediately. Here recommend you iOS Data Recovery from Fonedog.
Top-of-the-line versions allow you to recover files in various modes, including deleted files retrieval, emptied trash, formatted disk, lost partition, external device, all-round and more. Choose the recovery mode in line with the circumstances of your lost bookmarks. Launch a recovery scan and select selected files to restore or any appropriate action.
2. Safari Bookmarks Retrieval on iPhone or iPad
iPhones or iPads also erase or fail to synch bookmarks but recovery is possible with a simple shut down and re-launch of the Safari app. Another option involves recovery using iCloud. Follow the steps below to retrieve the bookmarks on both devices.
Step 1: Tap Settings> iCloud to toggle off the Safari setting on iPad or iPhone. This will crack the code for those who have the same Apple ID for the two devices.
Step 2: Next, reactivate the setting first on the iPhone before the iPad. iCloud automatically syncs all Safari bookmarks.
Recovery takes time based on how many Safari bookmarks you have and Wi-Fi connectivity. Give it up to 30 minutes to see all files streaming into your device.
3. How to Avoid Bookmarks Hemorrhage
For Safari enthusiasts, bookmarks play a pivotal role in data retrieval quickly. It's prudent to implement measures that prevent bookmarks loss over the long haul.
Before approving changes to your OS, pore over the directions to ensure third-party software does not corrupt your system
Keep a weather eye on your Mac so that it does not fall into the wrong hands
Keep iCloud activated
Always back up your Browser bookmarks with Time Machine or activate auto backup once in a blue moon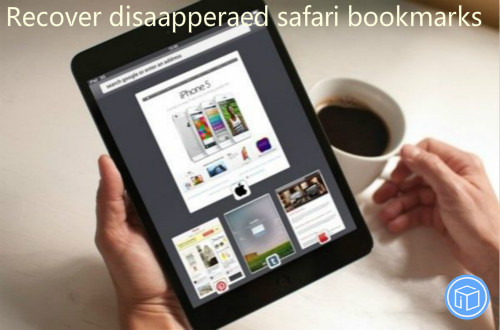 Conclusion
In all, Safari bookmarks loss should not unfold a nightmare scenario because you can retrieve them in most cases. Time Machine falls prey to corruption, errors or virus attacks making iCloud or data recovery software indispensable. Analyze your bookmarks to select the most ideal way to restore bookmarks into your system and Safari browser.
Nippy Mac cleanup software runs a check on your bookmark collections to wipe out duplicates, dead links and organize. Lastly, we invite you to broaden your Apple knowledge horizons by reading other informative posts here.