Today, computers have rapidly emerged as a centerpiece of our lives. Even minor features like alarm clocks included by default play a pivotal role. Mac OS applications boast an inbuilt alarm clock and a downloadable one in Apple Store.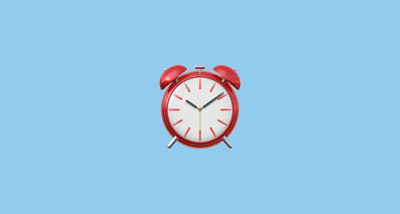 Paired with Mac OS X Mavericks, Apple launched a Calendar app. It packs several helpful features that allow you to set the clock and functions like alarms for special occasions. Moreover, the software has a snooze feature to repeat the alarm with 15-minute intervals. Apple products synchronize via the iCloud to display event reminders or alarms.
In this article, you'll learn more about how to set alarm clock on mac and more.
Article GuidePart 1: Built-In Alarm Clock and User Reminders AppPart 2: Set Up One-Off Alert & Edit Calendar EventPart 3: Mac Tips to Set Alarm Clock on Mac
People Also Read:Syncing Your iMessage To Mac – The Quick And Easy WayHow to Change Default the Browser on Mac?How to Lock A Folder on Mac?
Part 1: Built-In Alarm Clock and User Reminders App
The Basics
Mac's integrated Calendar app comes with a feature that lets you set up a one-off alarm clock. Automator offers an innovative tool to enhance workflows for typical actions without programming experience.
Simply choose your preferred action from the built-in builder.
Open the tool with Spotlight or Finder from the Applications folder.
Once the software has opened, click New Document followed by Calendar Alarm as the document type. This particular workflow is signaled by an event in Calendar.
Don't neglect your Mac desktop as you can set a weekly reminder to clean up the clutter. Optimize your reminders for computer maintenance and individual schedules. PowerMyMac is a reliable multi-tool to pair with reminders for regular tidying up of your device. It frees up acres of space for optimized performance and sharp memory.
It comes in handy when you want to purge your outdated Apple alarms and timers. Removing broken or unnecessary pieces of data prevents errors or issues with your alarm.
Automator Transforms Your Mac into An Alarm Clock
When you access the features of Calendar, broaden your repertoire with the Automator's workflow. You can find all actions performed by Automator in the left sidebar. Launch any action, in the case; Find iTunes Items by filling in the search field. Once it's in view, just yank it to the main workflow panel.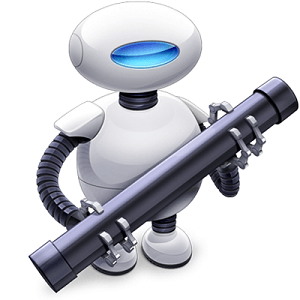 You can command the Automator to zero in playlists or tracks in the drop-down menu. Next, enter the name or portion of it into the field and experiment with the workflow by hitting Run. Click the Results to see the action's output. Add the action by dragging it to the main workflow panel to play music. Once you have set up the workflow, click on File in the list of options at the top of the display and hit Save. Alternatively, hold down the Command and S shortcut.
If the workflow is successfully saved, the Calendar app opens automatically and creates an event. The event has one-off event preference by default; upgrade them to your preferred options.
Part 2: Set Up One-Off Alert & Edit Calendar Event
Create One-Time Alert
At the outset, you can launch a one-time alert with audio or text message. Go to your Dock or Launchpad to set the Calendar app in motion. Alternatively, get Spotlight by holding down Command and Spacebar. Enter calendar.
Once the software has opened, double-click the date you desire to set the alarm. Dictate the name of the alarm by filling in the New event field.
Reset the time and date for the alert by simply clicking the details and select from the menu. Afterward, hit Alert and choose Custom in the drop-down list of options.
Click on Message With Sound from the first drop-down menu. Alternatively, choose Open File and select your favorite audio file to play when the alarm starts from your hard drive.
Change time and date settings when you wish the alarm to go off in the last drop-down menu.
Set UP Events and Important Alerts
Calendar provides a reminder for important events like birthdays and meetings which shows a message of the looming event.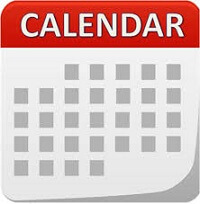 To set up these alerts, follow the steps below:
Invoke the calendar app, click Calendar in the menu at the top of your display, and then hit Preferences.
In the new window, choose the Alerts tab, select Events, and choose the kind of alert you want.
Hit the drop-down menu to access Day Events and birthday alerts.
Part 3: Mac Tips to Set Alarm Clock on Mac
#1 Go Automatic
What happens if the Mac is switched off? Can your calendar functions work? Of course not. You won't be caught napping if you set the machine to start and wake automatically. Your Mac now doubles as an alarm clock.
Launch System Preferences and select Energy Saver. Select Schedule.
Activate the Start-up or checkbox and choose the days you want to automatically switch on in the drop-down menu.
The list of options includes weekdays, weekends or daily.
#2 Stop Annoying Alarm Sound
Although your Mac launches automatically, you have to type your password to halt the alarm sound. To get rid of this annoying scenario, use Users & Groups preferences from the System Preferences. Click on Login Options below the list of users.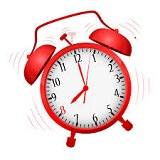 To reset, you have to verify by selecting the lock bar on the bottom left corner of the page and type the password. Choose your account in the drop-down menu near Automatic login and fill in the password to authenticate your action.
#3 Third-Party Options
You can forego built-in features by installing a dedicated app. In addition, website-based options allow you to set timers or alarms. Some websites offer free packages to set a similar-day alarm and choose the sound to play. Others include stopwatch and countdown features. Remember all these features will only work if you don't mute Mac sound.
Conclusion
Overall, you can set an alarm on Mac but not as quickly as you would on your iPhone. Fortunately, Mac boasts built-in options to set recurring alarms and optimize reminders or timers. Apple has also kept everything simple and this aspect has not witnessed difficult issues. Third-party options include advanced features. However, Automator packs tons of actions that make apps overkill. With the aid of its full range of actions along with the scheduling tools in Calendar, you can reconfigure your desktop to do many things like running periodical cleanup or launching specific files.
Do you have experience with Mac's alarm clock? Let us know your thoughts in the comments.