I work heavily on my MacBook Pro. And with it, I have very important files. That's why I back them up all the time. One thing I use for backup is Dropbox.

Another is Google Drive. I back up files in multiple locations and sometimes I don't know which file is which. That's why I want to uninstall Google Drive so that I can possibly just have one backup. How do I do this?
Backing up files, especially important documents, is a great way to make sure they don't get lost. When you accidentally delete data, you can instantly get it from the backup.
One place people back up their data is Google Drive. It's a great way to back up files and save your documents all in one place. You can easily organize folders inside your Google Drive also.
However, some might think that this app is a nuisance and might want to uninstall it. There are different ways to completely uninstall Google Drive. In this guide, we will show you how to do that properly on your Mac or Windows.
Article GuidePart 1: How to Disconnect Your Google Drive Account before RemovingPart 2: How to Remove Google Drive on Mac and Windows ManuallyPart 3: How to Uninstall Google Drive on Mac AutomaticallyPart 4: Conclusion
Part 1: How to Disconnect Your Google Drive Account before Removing
First of all, you need to know that if you want to uninstall a specific app, you have to close all related processes that are open.
If you don't do this, you won't be able to move it to Trash because the device will say that it's still open. For Google Drive, it is a must for you to disconnect your account and close it afterward.
Here's how to disconnect your account on Google Drive:
Visit Google Drive.
Visit Preferences located on the menu bar.
Press Disconnect Account. When you disconnect your account, syncing will automatically stop. Later, you can simply sign out of your Google account.
Visit Google Drive again.
Press Quit Backup and Sync. This is in order to close Google Drive (which usually runs in the background).
You can also utilize Activity Monitor in order to close all processes related to Google Drive. The Activity Monitor is used to quit any process that you want to close or terminate.
After you have terminated all processes related to Google Drive, you can start uninstallation now.
You can simply drop Google Drive to Trash and then empty the Trash afterward. However, there's a better way to do this. Because simply moving the app to Trashcan lead to app leftovers.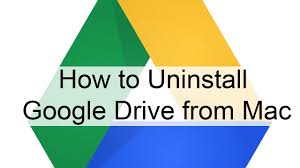 Part 2: How to Remove Google Drive on Mac and Windows Manually
We have two methods to uninstall Google Drive. The first method is the difficult one, which is doing it manually. You need to uninstall Google Drive app first, then find the app leftovers to delete from many folders.
Uninstall Google Drive Application on Mac
Following the steps below via Finder:
Launch Finder.
On the sidebar, select Applications.
Find the Google Drive Application.
Right-click on this application and choose Move To Trash. If a pop-up appears, input your Mac device login password in order to confirm the operation.
Here's another way to uninstall your Google Drive application with the use of Launchpad:
Open Launchpad.
Search for Google Drive in the search box.
Hold your mouse on the Google Drive until the icon begins to shake and displays X.Elective. You can also press down ALT until all apps displayed begin to wriggle.
Now, you have to launch Finder.
Select Empty Trash.
Take note that when you do this operation, you will delete all files located within the Trash. Ensure that there are no important files within the Trash before actually emptying it.
How to Find and Remove App Leftovers of Google Drive
Now, after you have manually deleted Google Drive, you have to remove all files associated. These are called app leftovers and is usually apparent in Mac devices.
Here's how to find the app leftovers of your Google Drive:
Open Finder.
Press the following keys together, Shift + Command + G.
Go to the folder called: ~/Library.
Go to the search bar and put Google Drive in it.
Below the bar, you will see, press Library.
The files that will be matched should be moved to the Trash by right-clicking on these files.
Repeat the steps above and check out if some leftovers are still there in the Library folder.
Empty trash again to ensure that the associated files are removed.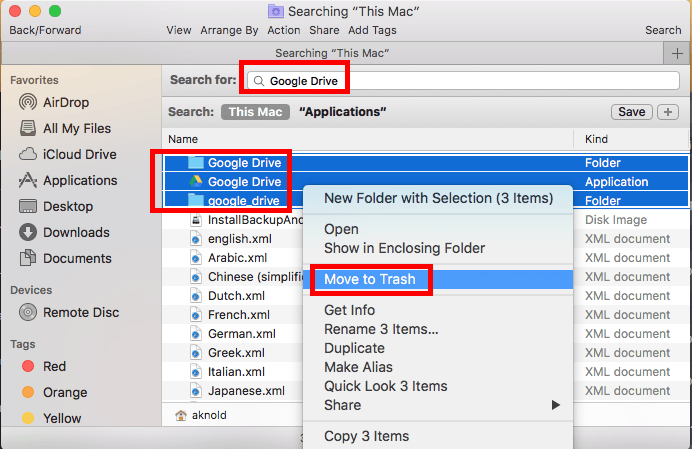 Aside from the ~/Library folder, you can also look for app leftovers in these folders :
~/Library/Preferences
~/Library/Caches
~/Library/Application Support
~/Library/LaunchAgents
~/Library/PreferencePanes
~/Library/Saved Applications State
~/Library/StartupItems
~/Library/LaunchDaemons
Note: It is important to remember that you have to delete the app leftovers of Google Drive only. If you delete files associated with other apps or the device itself, you can mess it up.
That's why it's best to use a tool instead. In that way, you won't mess up your entire device.
Uninstall Google Drive Application on Windows 10
Go to Taskbar then right-click the Google Drive icon, select Preferences.
Click Disconnect Account on the new pop-up window. Then click Yes to confirm your action.
Click OK when you see the verification message(You have disconnected your account).
Go to Control Panel, choose Programs and Features. Then search Google Drive to uninstall.
Click Yes to confirm that you want to uninstall this product.
Locate all of the registry items of leftovers and delete them.
Part 3: How to Uninstall Google Drive on Mac Automatically
The second method is the easy method and it requires you to use a tool, we recommend iMyMac PowerMyMac's Mac Uninstaller.
Here's how to use it to get rid of Google Drive step-by-step:

Step 1: Download and Install iMyMac PowerMyMac on Your Mac
Download iMyMac-PowerMyMac from the official website of the tool. Launch the said program on your device.
On the main interface, you will see the system status of your device. Go to the top side of the screen to choose "ToolKit" and click Uninstaller.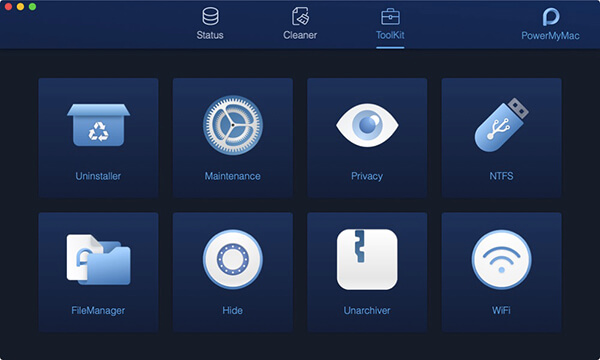 Step 2: Scan The Softwares on Your Mac
Press the Scan button. Applications on your device will be scanned automatically.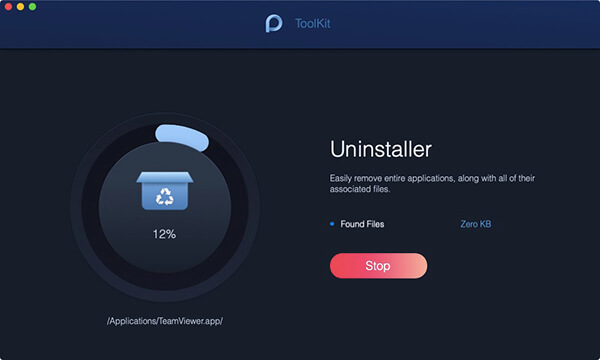 Step 3: Choose and Clean The Unneeded Software
After the scanning process is done, the software will be listed on the interface. Select the application you want to delete.
Press the "Clean" button and click "Confirm" to confirm the operation.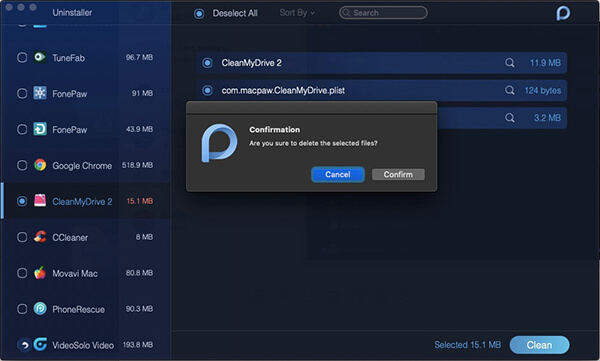 Tip: Features and Advantages of PowerMyMac:
01 - It helps speed up your Mac by getting rid of unwanted apps and freeing up more space on your device.
02 - It shows you the system status of your device including CPU, Disk Space, and Memory, among others.
03 - It helps you delete apps and unnecessary files without causing trouble to your Mac device. It helps you delete unnecessary files of apps (including leftovers) that take up much disk space and slows down your Mac device with just a few simple clicks.
04 - Its one-click feature allows you to comprehensively scan your Mac device quickly and uninstall apps easily.
05 - It is very powerful in nature. It comprehensively scans an entire Mac device without leaving any application unchecked.
06 - It allows you to select which apps you want to keep and which ones you want to delete. Everything is under your control.
07 - It is 100% secure. It doesn't contain any malware or virus that can cause trouble to your Mac device.
08 - It gives you a free trial for the first 500MB. Now, you can enjoy the benefits of this tool without having to pay for it. You can try it out before you make an actual purchase.
09 - You are given one-on-one support. You can also get support via email in case you encounter problems with the tool.
Part 4: Conclusion
Backing up files on your Google Drive can be good. However, sometimes, it can be a nuisance. That's why you would have to uninstall Google Drive file stream on your application. You can do this in two ways.
The first way is the manual and difficult way. If you are not a pro-Mac user, you might mess this up. The second way is through a tool called iMyMac-PowerMyMac's Mac Uninstaller.
It's a great tool to uninstall applications and its related leftovers on your Mac device. You can have a free try below!