Encrypted and authenticated connections among computer networks may be established using the SSL (Secure Sockets Layer) protocol as well as its successor. How to clear SSL cache on Mac and remove all caches on Mac is explained here.
A digital record that connects a website's identification to something like an essential cryptographic pair made up of a private and public key. An internet browser may start a secure communication connection with a remote server using the HTTPS and TLS protocols.
Contents: Part 1. What Is SSL?Part 2. The Easiest Way to Clear SSL Cache on MacPart 3. How to Clear SSL Cache in Different Browsers/DevicesPart 4. Conclusion
Part 1. What Is SSL?
A secure connection between a website server and a website browser is established using SSL (Secure Sockets Layer), a type of security technology. Users are certain that the data is sent between the browser and web server while using this secure connection since it is in a secure manner.
The primary function of SSL serves to ensure security for Web traffic. Security in this context involves message integrity, confidentiality, and authentication. SSL is made up of two separate components: the server and the client.
The person that initiates transactions is known as the client, while the server is the component that responds to the client and arranges with encryption algorithms to determine which encryption suites should be employed for encryption.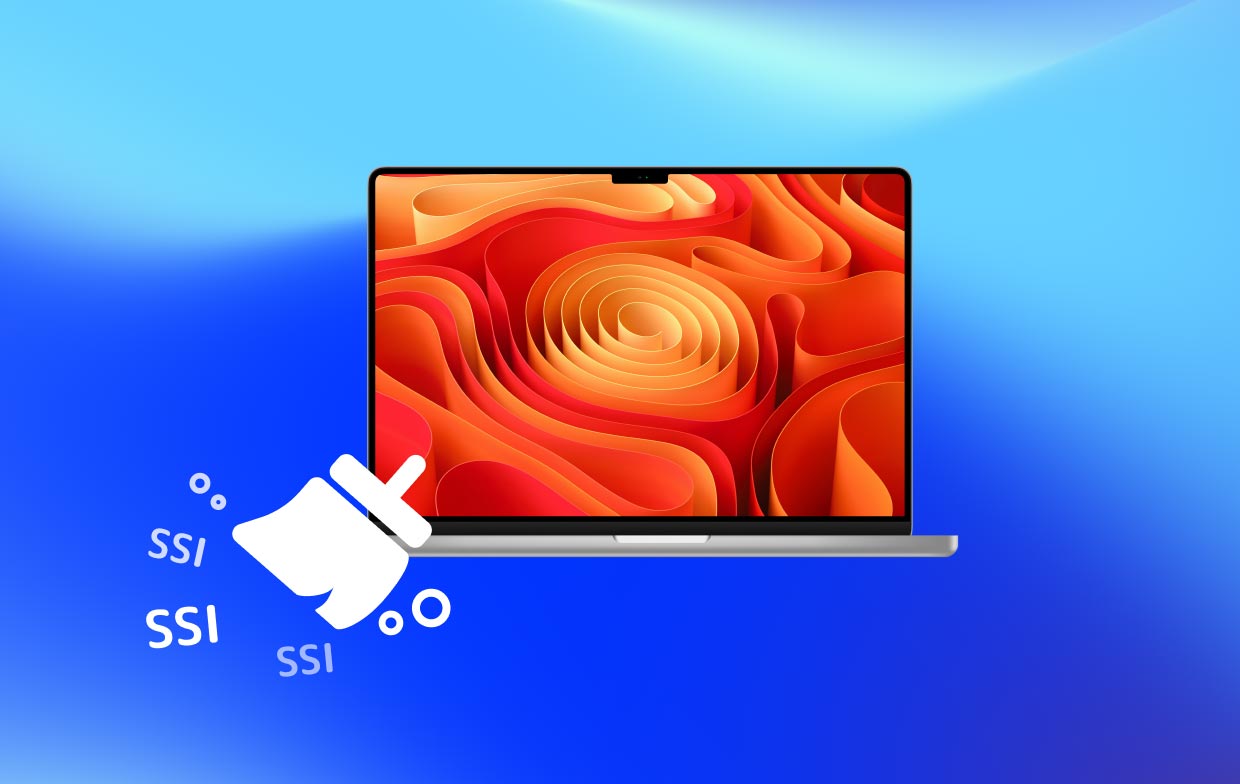 Web browsers are the SSL client, while websites are the SSL server. A certification from the provider you used when you erase your previous one would be shown throughout the authentication procedure. Only if both the server and the client have certificates could an encrypted session be established.
If you clear SSL cache on Mac, it solves the issues caused by certificates being cached. In normal computing, this should not be required since clearing your SSL state also happens when you reset your machine or, in certain situations, close your browser.
The most essential reasons that SSL is so important are that it enables the encrypting of information, which improves both security and trust, the padlock symbol in the URL bar of the browser indicates that your website is utilizing encrypted data, plus SSL may speed up your website.
Part 2. The Easiest Way to Clear SSL Cache on Mac
iMyMac PowerMyMac is a one-stop shop for all of your different Mac iOS problems. With only a few clicks, you can maintain great performance with this tool's sophisticated capabilities. There are several important aspects, including Privacy.

This software's Privacy feature will also assist you in preventing information leaking and help you clear SSL cache on your Mac. With the help of this tool, you are able to clear browser data and delete all histories too. This powerful tool can help you clear SSL cache on Mac and remove Google Drive cache files.
With Privacy, you can securely delete any browsing data from any Mac browser, including local storage files, tabs, downloads, cookies, and more. Check out the operation here to clear the SSL cache on Mac.

Scan all of your Mac's browser history after running Privacy. Close any open browsers if you're using them this time to clear off further connected info.
Click SCAN, you will see a list of all the browsers, recently used items, and program permissions on the left. On browsers, you may check every browsing information such as Visit History, Search History, Login History, Download History, Downloaded File History, Cookies, and Auto Fills Value.
When you pick the data, you want to erase and press the CLEAN option, the chosen browsing data is immediately eliminated.
How several files were cleaned and the amount of space that is already accessible on your hard drive are both shown in a "Cleaned Completed" window.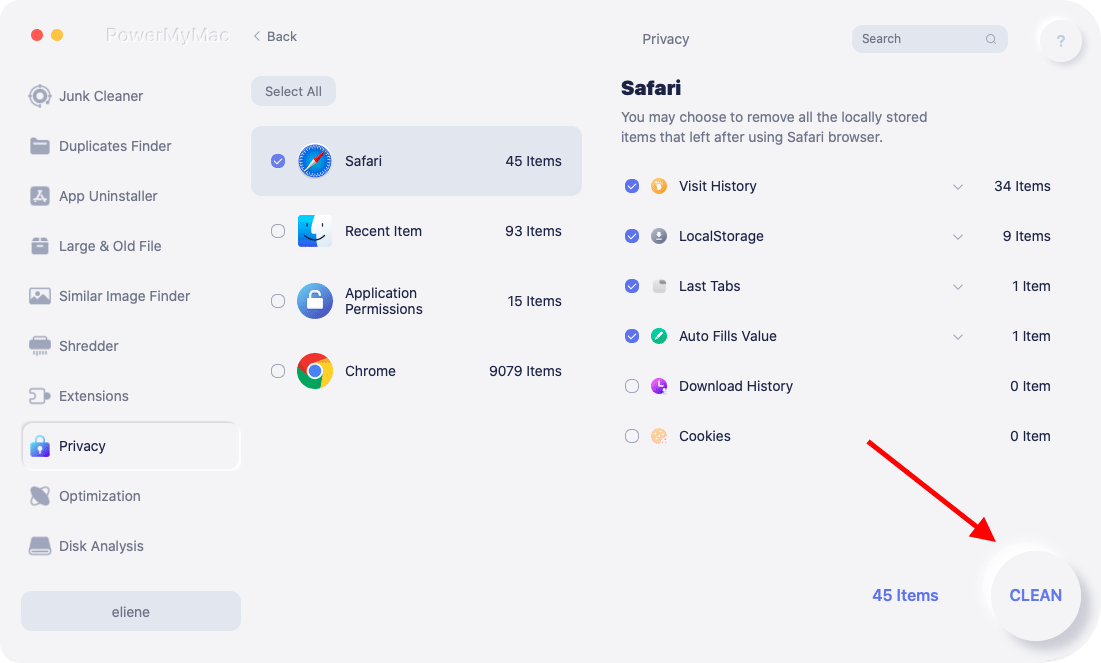 Part 3. How to Clear SSL Cache in Different Browsers/Devices
There is a possibility that your web browser may save some information about SSL Certificates in its cache from time to time. This might lead to some weird issues, such as a website giving the appearance that it is not secure even after a valid SSL Certificate has been deployed for use on the website. This is how you clear SSL cache on Mac.

Mozilla Firefox
Open Mozilla Firefox.
To access the library, go to the upper right of the said display and click upon that symbol that looks like three parallel lines.
Select Previous Search
Simply click the "Clear Recent History" button.
Check the box next to Active Logins to make sure it's checked.
When you are ready, press the OK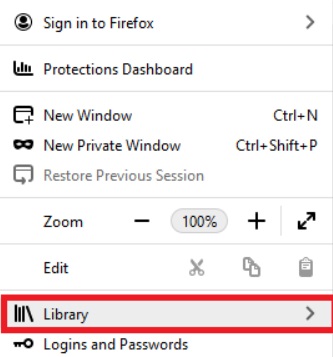 Chrome for Windows, Internet Explorer, and Microsoft Edge
It is necessary to do so by navigating the settings of the operating system so you can have a better understanding to how to clear SSL cache on Mac totally.

Launch the Windows Start
Try looking for "Internet Options" and then select it.
Choose the Content tab within the dialogue box, which opens after clicking the button.
Select the Clear SSL State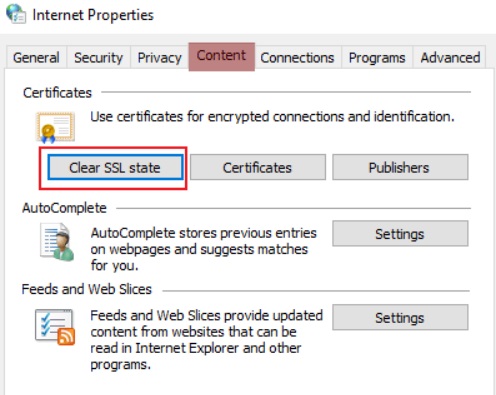 Mac OSX
It is necessary to delete the cache in your browser in order to clear SSL cache on Mac.

Open browser.
To access the drawer, you must first click the symbol located at the upper right corner of the page.
To access the History option, first access your history menu, and next click on the History choice inside this menu.
Simply click the Clear Browsing Data
Change the Time Span to All Time in the Settings
Click the "Clear Data" button.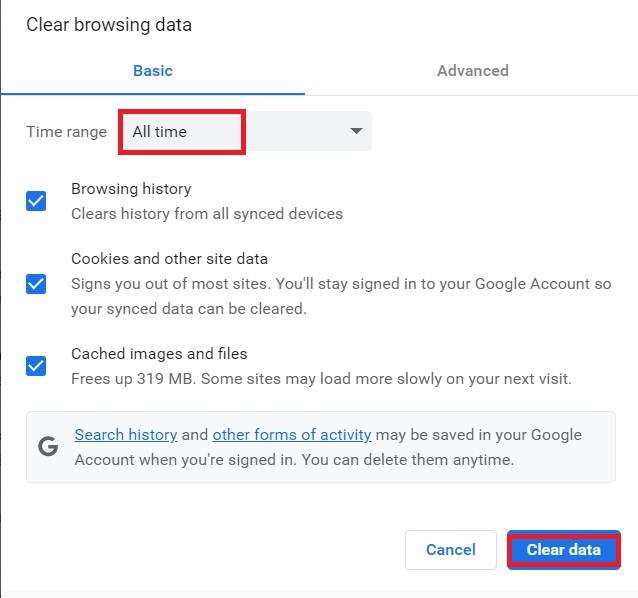 Part 4. Conclusion
The highest attention is always placed on security, and the process of migrating to a new internet security standard is now underway. After you have gained an understanding of what SSL is and how to clear SSL cache on Mac, you also have gained knowledge about the PowerMyMac program and the Privacy function that it offers. Make use of this program to quickly and simply remove the SSL cache on your Mac.