There is a lot of software tools to provide you for your Mac optimization, and choosing either one of them could be a very hard decision since installing all those unused apps could make your Mac messy.
Before downloading the app Mac users should be a bit picky as they will consider whether the software is user-friendly, how much does the software cost, is the performance worth the price, any other special features compared to other apps?
In this article, we are going to give you more insights about the Onyx Mac review 2022.
Contents: Part 1. Is Onyx Safe for Mac?Part 2. iMyMac PowerMyMac - Best Alternative to OnyxPart 3. Conclusion
Part 1. Is Onyx Safe for Mac?
What does Onyx do for Mac? Onyx, the software which is designed by Titanium Software, has been around since 2002, and the main purpose of the software is to serve as a Mac maintenance and optimization software. This third-party software also provides you with a nice, clean user interface and details when you are performing some tasks such as repairing disks and clearing caches.
The different menu items such as maintenance, clearing, utilities, etc also give you additional information about the task that you are going to perform. One of the differences is also that it doesn't give a user the option to go through the files which are about to be deleted.
In addition, After launching Onyx, there will be a verification every time you relaunch it and you will be recommended from time to time to keep your Mac clean and to optimize its performance which results in restarting your computer a couple of times, such as after emptying the system, user and font caches.
If you don't want to perform every task manually then OnyX has an automation option, which not only perform a handful of maintenance, rebuilding and cleaning actions you can select by checking the boxes but also very helpful to users who prefer not to do it manually.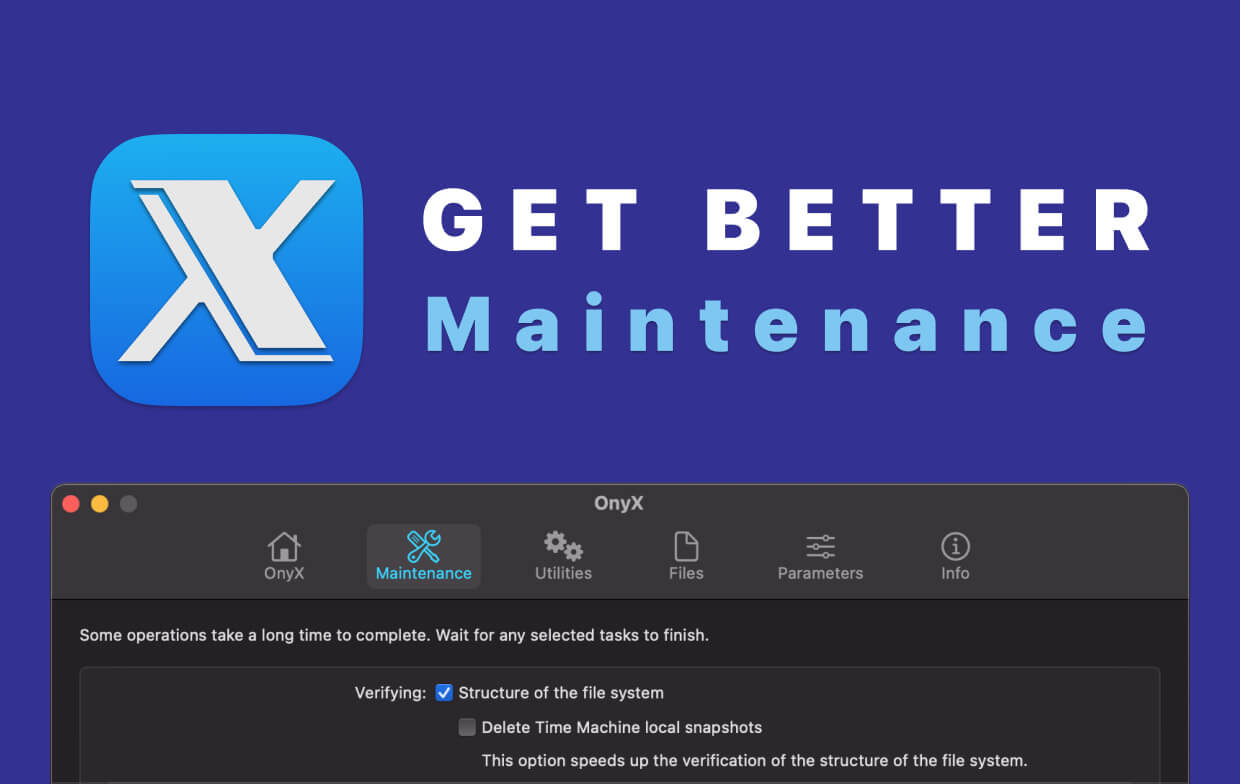 Onyx Features
Is Onyx a virus? As we all know, Onyx is software that is currently only demanded by Mac users who already can comprehend their Mac. Is OnyX safe for Mac? Yes, it is safe to use the software, but due to de abundance of tools and commands inexperienced users find it difficult to use or even one might potentially damage their system because of it.
This Swiss made software is really a knife in the Mac utility world. IT is packed with complex tools from various system generator to cleaning rendering tools. All of you might know that Onyx abandoned its good-looking easy interface for advanced functionality, nether the less, users are still satisfied with Onyx's functionality even without a good-looking interface.
Onyx Computer Cleaner Pros
packed with manual database rebuilding and running scripts tools
packed with complete cleaner for removing cache/trash or even managing fonts
Automated scripts for maintenance, cleaning and rebuilding Mac is not prohibited
packed with additional MacOs apps such as screen sharing, network diagnostics and utility, storage management and more
Onyx Computer Cleaner Cons
not new user-friendly
minimum interface design
Onyx's Pricing
The Titanium Onyx for Mac software is available for free download from their website and all versions of Onyx are freeware. Donation is totally optional as there is a donation option and the software are free to download, copy and distribute and free to use.
How to Use Onyx on Mac?
When first starting Onyx, verification of the structure on Mac's startup disc is needed, it is just like a normal software authentication and no problems are reported, but the drawbacks are that you need to wait for some time before you start using Onyx. Canceling the verification is possible if you don't want to do this every time you open Onyx. You can also open Onyx to verify your startup drive at a later date or use Disk Utility.
As you opened the Onyx software, you can see that the functions provided in the utility are quite common in other software, but, Onyx's goal is bringing all these together in its software.
After passing all the verifications are done on the first page, you can see that Onyx's toolbar which is located at the top provides various functions and buttons for maintenance, automation, Info and so on.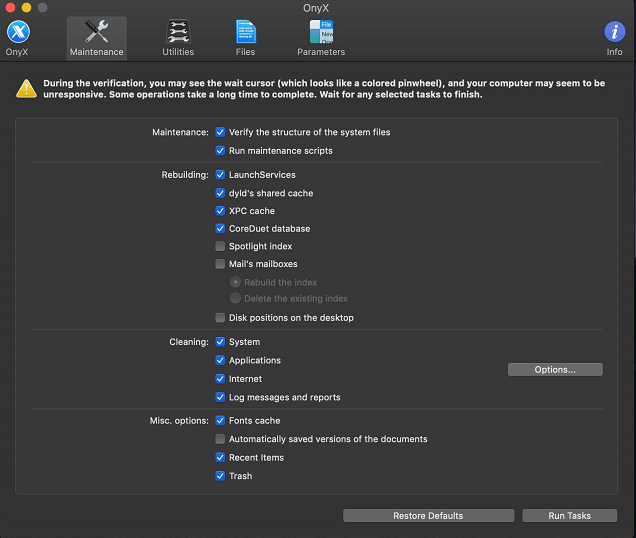 Part 2. iMyMac PowerMyMac - Best Alternative to Onyx
What is the most trusted Mac cleaner? We recommend this powerful cleaning tool - PowerMyMac. One of the most appealing features of iMyMac, the Mac optimization software, is its user interface. Why is that so? Because it is designed so that users could easily access the app.
One of the software's most popular tools, which is the iMyMac PowerMyMac, can help you locate the unwanted files until the root such as caches and system, photo, mail, and iTunes junk files.
Get A Free Trial Now!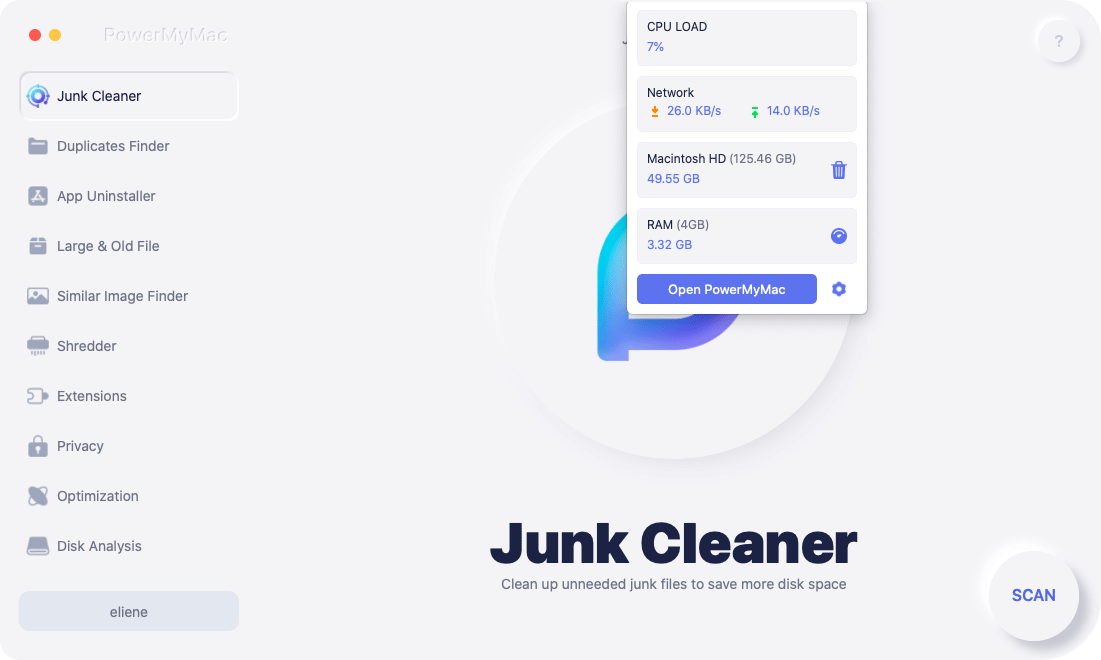 In our testing, using PowerMyMac helped us reclaim up to 10GB of storage. You can only remove these old files after you have confirmed to remove them. This is an advantage that PowerMyMac has over Onyx: you can select the files that you want to remove at your own wish.
Another advantage is that you can get a free trial of PowerMyMac and decide whether to buy the software after really experiencing its features!
As for other options, PowerMyMac also includes a set of other useful tools such as Junk Cleaner, Large & Old Files, Duplicate Finder, App Uninstaller, Privacy, and many more!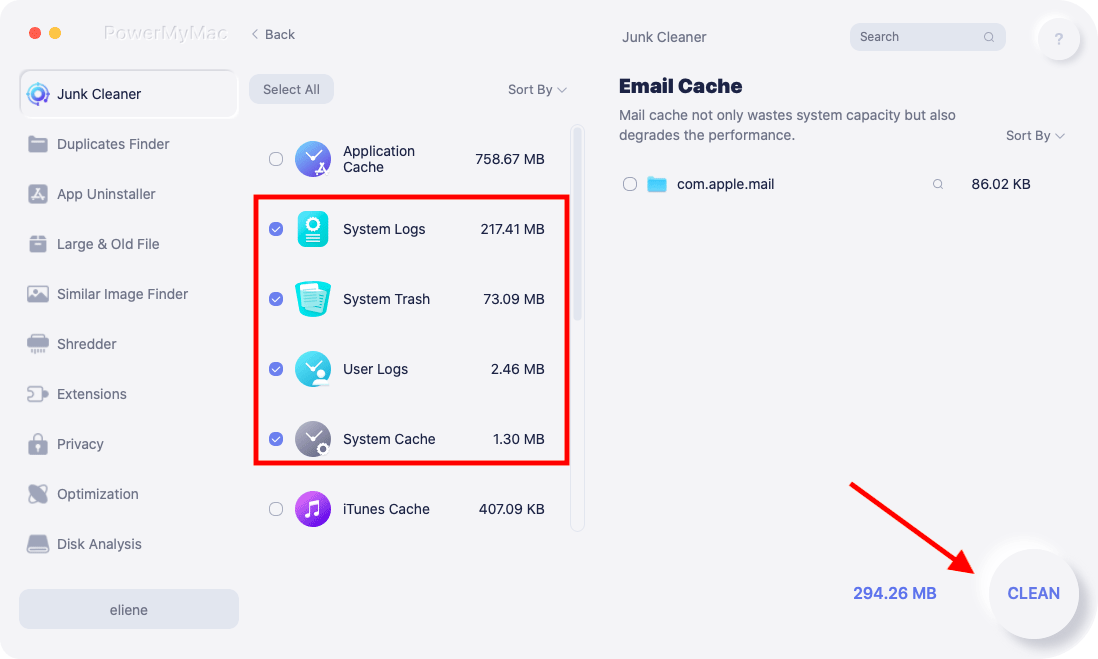 Part 3. Conclusion
After reading the Onyx Mac review above, you have known both Onyx and PowerMyMac offer powerful features that allow you to get extra space and also optimize your Mac.
Get A Free Trial Now!
On the other hand, even though Onyx is free, it only provides you with basic maintenance. The decision is in your hands whether you would like to use PowerMyMac's special features like all of the useful toolkits at an affordable price. You could also check out the free trial here.