Looking for an easy way to uninstall Calibre on Mac?
Calibre allows readers to read books directly on their screens. You can organize your existing e-books into virtual libraries, view, edit, create, and convert e-books, and sync them with a variety of e-readers. It's one of the best e-reader software out there, but it also has its flaws.
The PDF to ebook converter is hit-or-miss, and the outcomes aren't always satisfactory not to mention its old-looking design user interface which is a real deal-breaker if you are a hardcore reader. You may want to remove these softwares on your Mac.
Let us show you how to easily uninstall Calibre from the mac if you ever decide it's time to switch to another e-reader software.
Article GuidePart 1. How to Manually Uninstall Calibre on Mac?Part 2. The Easiest Way to Uninstall Calibre on MacPart 3. Conclusion
Part 1. How to Manually Uninstall Calibre on Mac?
Calibre can read a variety of file types and is one of the few ebook readers that can handle the AWZ format. Furthermore, it supports RSS feeds, which are useful for collecting data from websites and publications in one place without having to use a web browser. It may be installed on a variety of systems, including Windows, Mac OS X, and Linux.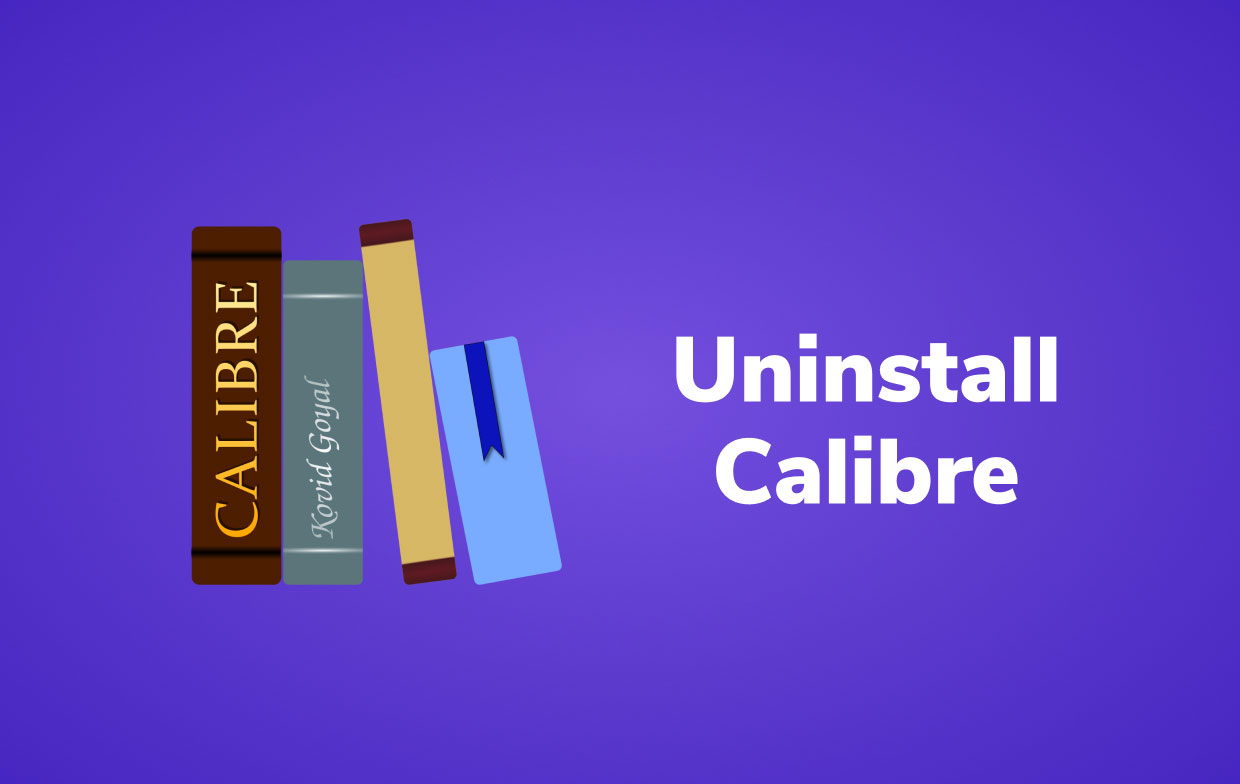 The Calibre e-reader, like any other application for your macOS, is made by large numbers of service files to make sure it will run smoothly.
It also creates lots of support files, which can be found in hidden folders on your disk. Here we will show you how to manually uninstall Calibre on Mac, together with its related files and folder. Just follow these steps to uninstall the app Calibre and delete its related files e-book on your computer Mac.
Before you delete Calibre:
First, quit the Calibre. You can't delete apps if it's open or still running in the background. If your computer froze, you may force it to shut down by hitting Cmd + Opt + Esc, selecting Calibre from the pop-up menu, and then choosing Force Quit.
Select All Processes from the drop-down menu in Activity Monitor, which can be found in the Utilities folder in Launchpad. Select all the processes associated with Calibre from the list that appears, then click the Quit Process and select Quit from the pop-up dialog box that will prompt.
After that, we can proceed to uninstall Calibre on Mac:
Open up the Applications folder → select the file Calibre.app → drag it into the Trash.
If you installed Calibre from the App Store, you can use Launchpad to remove it. Open Launchpad and type Calibre into the search box. Press and hold the mouse button on the Calibre's icon until it trembles and an "X" button appears beneath it, then release the mouse button. When a confirmation dialogue box appears, click "X" and then "Delete."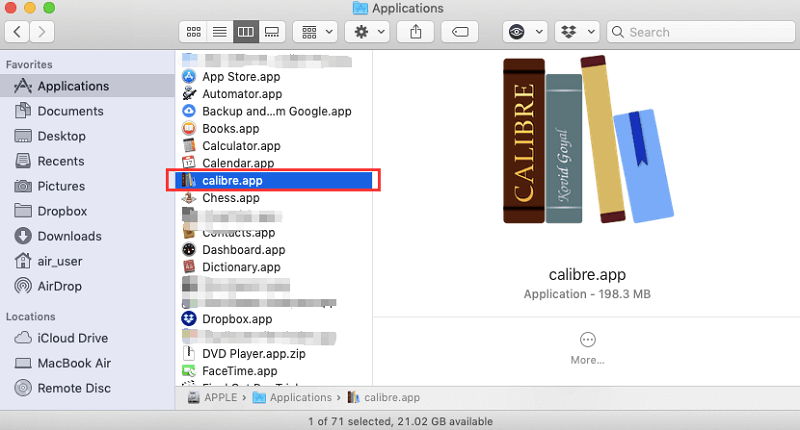 Calibre is now out on your computer but its related files remain. If you want to completely uninstall Calibre on Mac, you should find the service files of the Calibre app in the user's Library folder. You need to search for preferences, logs, caches, and other types of service files of Calibre manually.
This folders are usually hidden so that the users won't accidentally delete it due to losing some of these files might cause errors on your computer.
To get into the Library folder, launch your Finder → select Go on the menu → click Go to Folder on the drop-down menu → , and type ~/Library on the window textbox that will appear → , and finally click Go.
On the Library folder, you can find all the related folders and files related to Calibre. Any folders and files in the Library folder with Calibre names on them should be moved to the Trash. Take a look into the following folders:
~/Library/Caches/calibre
~/Library/Saved Application State/net.kovidgoyal.calibre.savedState
~/Library/Saved Application State/com.calibre-ebook.ebook-viewer.savedState
~/Library/Preferences/calibre
~/Library/Preferences/net.kovidgoyal.calibre.plist
If you also want to delete the books saved inside your Calibre, you can find it on the Calibre Library subfolder which is stored in the user's library folder. Type the path below to find it more quickly.
-Macintosh/Users/Your User Name/Calibre Library
Now we need to empty the Trash bin. Right-click the Trash icon and choose "Empty." Before you proceed with emptying your Trash, make sure you've restored any data you don't want to be permanently erased.
Part 2. The Easiest Way to Uninstall Calibre on Mac
Now we get past the hard manual way, let us proceed to a more practical and comfortable approach. Choosing to uninstall Calibre mac automatically is the easier way to get things done.
iMyMac PowerMyMac is a user-friendly tool that makes things simple. It can uninstall any application and any app leftovers from your computer in just a few clicks.
Get A Free Trial Now!
Here are the steps on how to easily uninstall Calibre on Mac using PowerMyMac:
Launch PowerMyMac. Choose Uninstaller. Hit the Scan button and the app will scan your application folder and display all the apps you have on your Mac computer.
Choose Calibre that will appear from the list. A list of files related to the app will also appear on the right side.
Click the Clean button to uninstall Calibre on Mac and all its associated files.
A "Cleanup Completed" will prompt.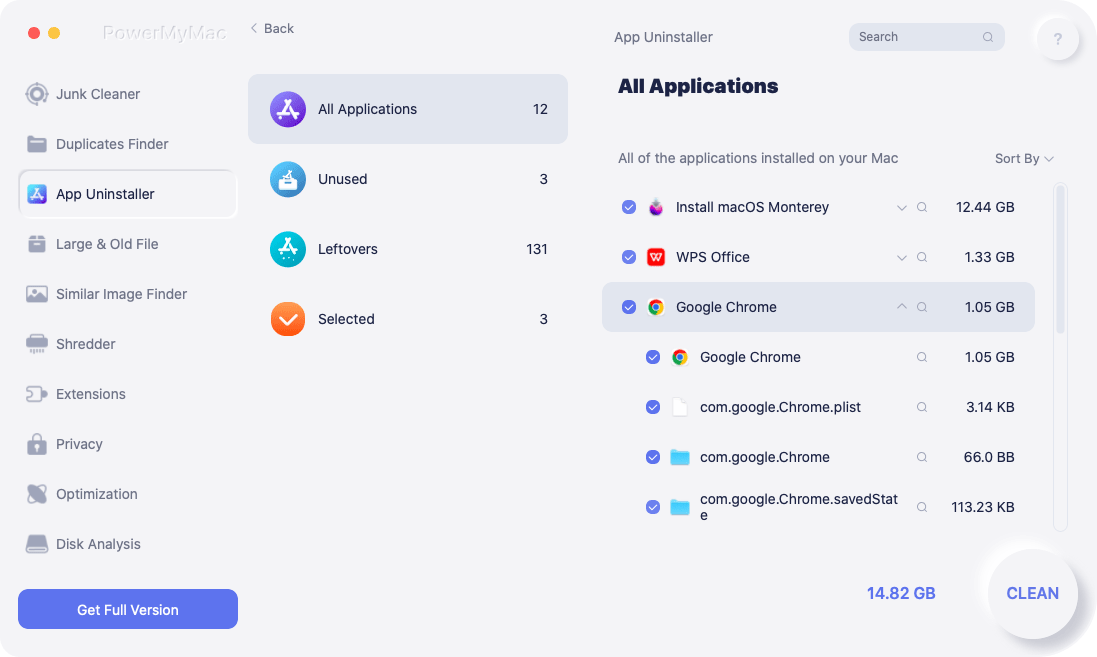 Congratulations, you are done! Easy right? The app Calibre was deleted on your Mac. Now, your computer is free from Calibre and its leftover files.
You can also use PowerMyMac to efficiently delete other unneeded software like Office. Or use it to optimize and clean up your Mac.
Part 3. Conclusion
Now that you have read this article tell us which way you think it is easier to uninstall Calibre on mac? Manually uninstalling Calibre is not only difficult, but it may also be harmful if you are unfamiliar with the process.
It's quite easy to erase important data on your Mac computer unintentionally. It is easier to use PowerMyMac than going around the hidden Library and trying to find all the leftovers from our perspective.
Get A Free Trial Now!
The best thing is that PowerMyMac makes sure that there are no other service files left on your computer. Moreover, it also keeps your mac optimized by removing duplicated files, securing your computer.