This article will walk you through the very basic methods that will allow you to effectively uninstall TurboTax Mac on your device once you've completed the stages. There will be two possible options discussed. You'll learn how to manually uninstall certain unpleasant Mac programs. You'll also learn how to pick a way to delete your undesirable Mac programs quickly and thoroughly at the conclusion of this article.
TurboTax is a professional tax program that enables users to compute and submit their state and federal income taxes on their own. It is also the highest-rated tax software on the market, promising to "deliver customers the greatest tax refund — guaranteed" for as little as eight days. But if you're experiencing errors or bugs that prevent the app from working properly, you may uninstall it completely or reinstall the app instead. To know more about how to remove the app, continue to read the guidelines.
Article GuidePart 1. What Is TurboTax?Part 2. How to Uninstall Manually TurboTaxPart 3. How to Uninstall TurboTax AutomaticallyPart 4. Conclusion
Part 1. What Is TurboTax?
TurboTax is a well-known program for consumers who want to do their income tax returns accurately and professionally. TurboTax provides a solution for you regardless of the current device or operating system you have. TurboTax makes it possible for everyone to conveniently and correctly file their federal personal tax returns on the internet.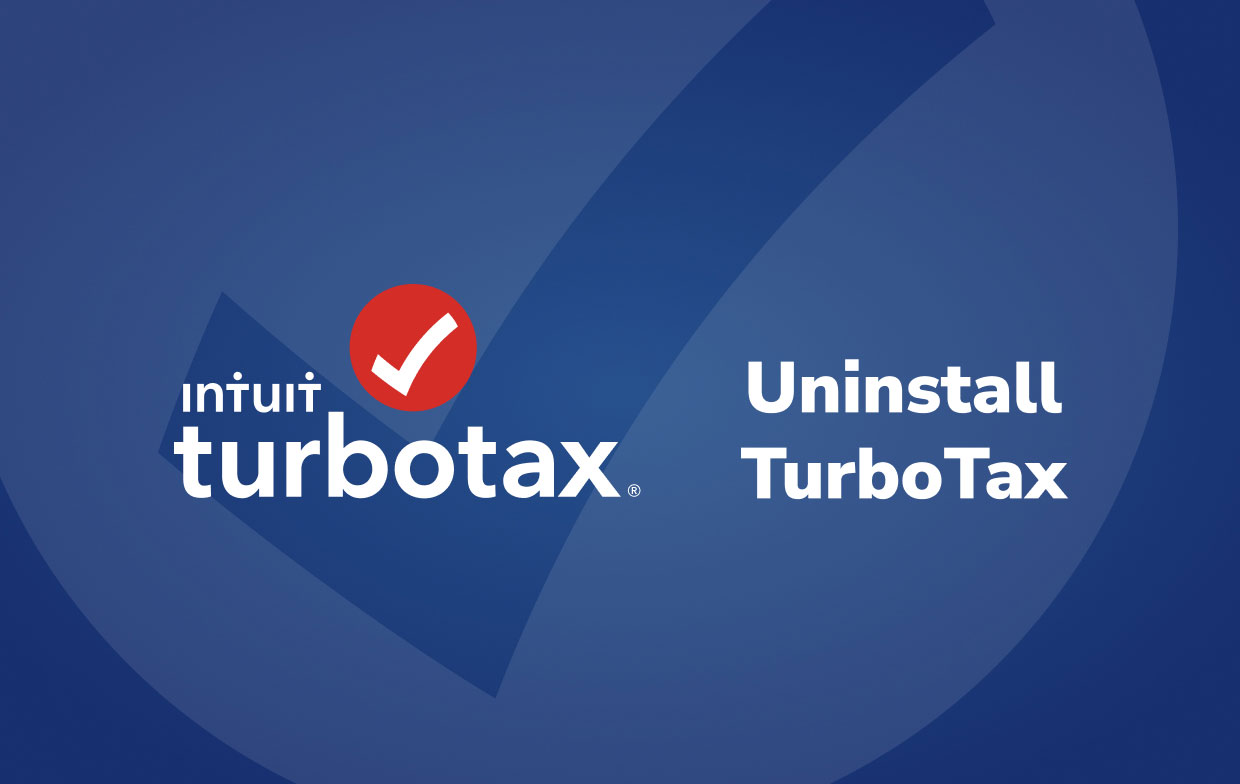 Things that TurboTax can do for you:
Assist you in obtaining the highest possible return.
Help you maximize your tax deductions and reduce your tax liability.
Designed for consumers who want to save money on tax preparation.
Show you what to do to properly prepare for the tax returns.
Has the ability to increase the tax refund.
Provide you with a thorough check to ensure that the tax return is accurate and that nothing is overlooked.
Guarantees the accuracy of any and all calculations. If you don't, TurboTax will pay whatever IRS fines you owe.
Assist you in finding potential tax credits and deductions based on your unique circumstances.
…and many more. However, many advantages still led other users to uninstall TurboTax on Mac and the following steps will tell you more on how to do the uninstallation.
Part 2. How to Uninstall Manually TurboTax
This TurboTax uninstallation tutorial will walk you through the procedures to completely remove TurboTax. The focus of this instruction will be on utilizing a professional remover program to uninstall TurboTax on Mac. You will, however, have a rudimentary grasp of how to delete an app manually. Let's take a look at how it works right now.
In the very first section of this uninstall instruction, you'll learn what manual deletion entails, as well as what a comprehensive TurboTax removal entails and why you need to wipe away remains from the macOS.
Quit TurboTax entirely before deleting it. The two approaches are referred to as:
Select Quit from the TurboTax menu in the Dock.
If you can't get the TurboTax app to close in the Dock, use Activity Monitor to force it to close. Launch Finder > Applications > Utilities > Choose TurboTax from the CPU tab > Click the X button > select Force Quit.
Right-click on the TurboTax program icon in Finder > Applications> then choose Move to Trash.
Launch Finder > select Go > select Go to Folder > type in the TurboTax pathname in the field > hit Go. You must accurately locate and eliminate TurboTax remaining files from the search engine results.
If you really are unsure about eliminating TurboTax leftovers in hand and need a more professional approach, we recommend using the second technique.
Restart the Mac after emptying the Trash folder.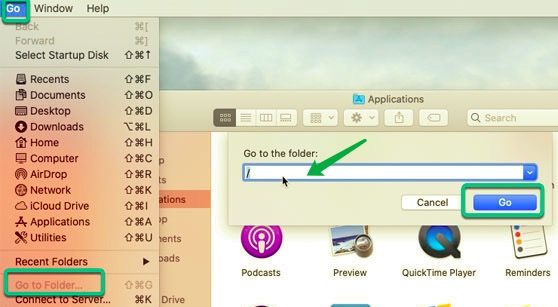 Part 3. How to Uninstall TurboTax Automatically
The second half of this removal tutorial will walk you through each step of uninstalling TurboTax with PowerMyMac's professional uninstaller feature. When you utilize an uninstaller application to assist you in removing any undesirable Mac apps, you'll see how simple it is to uninstall TurboTax on Mac.
Get A Free Trial Now!
Close the TurboTax program as well as any other running processes on your Mac first.
Before you can use PowerMyMac, you must first download and install it. When you first start the software, it displays a summary of your system's performance.
After you've clicked the Uninstaller tool, do a scan. Allow enough time for the scanning process to finish. If it's absolutely essential, re-scan all applications.
A list of programs will show on the right side after scanning all of the installed apps on Mac. Type the name of the TurboTax application, or any other unwanted software, into the search box to discover it quickly. When you choose the program, the documents and files linked with the software will show on the right side.
Choose all of the files you want to get rid of. Double-check everything and then select Clean from the drop-down option to complete the uninstallation. Wait for the pop-up window that says "Cleanup Completed" to appear. To finish the operation, restart your Mac.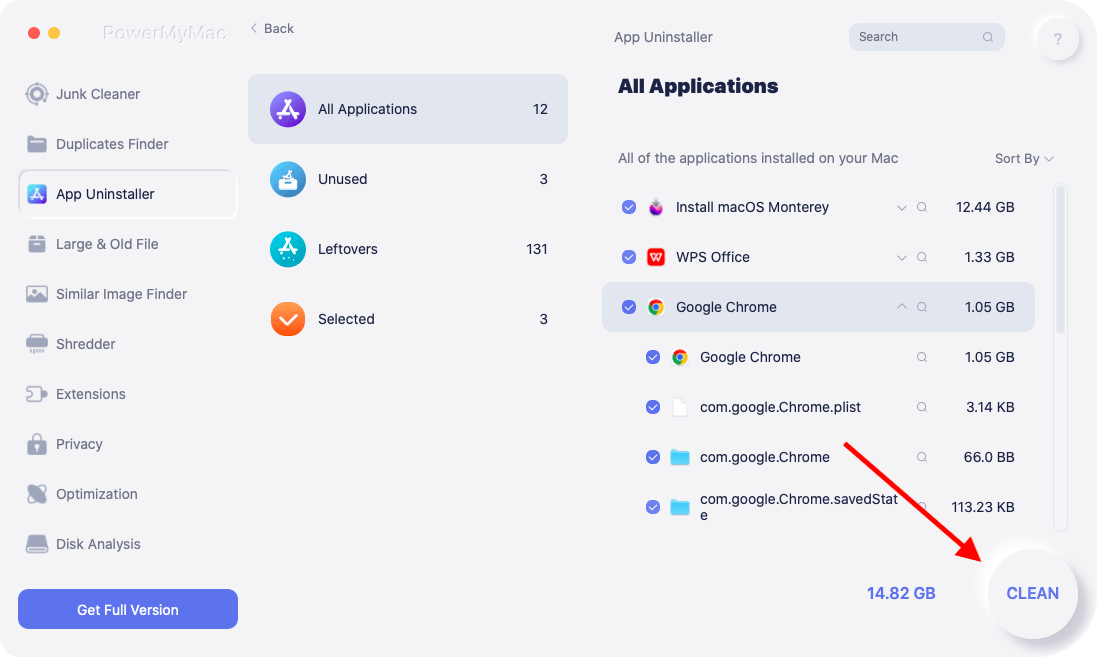 Part 4. Conclusion
This page is how to uninstall TurboTax on Mac fast and effectively. One method is to uninstall it via the manual approach which means doing it all on yourself. Meanwhile, using the expert uninstaller utility PowerMyMac's Uninstaller, you may easily remove any undesirable Mac software. Doing something yourself will save both time and energy. PowerMyMac's Uninstaller will spare you the trouble of dealing with residual items and registry entries.