This post will show you how to uninstall Keeper on Mac. We gain all of the essentials you have to learn to remove any other undesirable programs for the Mac by reading the detailed step-by-step method.
If you wish to remove Keeper Password Manager as well as other undesirable Mac programs, or if you want to learn more about Mac app removal and remnants, in particular, you must read this tutorial where you will be guided to uninstall unwanted apps in some ways. And then We will offer you an app that has automatic removal features, in addition to fundamental processes like how to transfer a program to the Trash.
Contents: Part 1. Manual Ways to Uninstall Keeper on MacPart 2. Automatically Uninstall Keeper on Mac Part 3. What is Keeper Password Manager?Part 4. Conclusion
Part 1. Manual Ways to Uninstall Keeper on Mac
How to manually Uninstall Keeper on Mac
Step 1. Quit the app.
Option 1. On the Dock, right-click on the Keeper icon and choose Quit. This should generally close the program on the Mac. If otherwise, use the Apple menu to close the Keeper app forcibly.
Option 2. Select Force Quit from the Apple menu in the upper-left corner. Choose Keeper Password Manager from the list of apps > To be certain you have to exit Keeper Password Manager exactly now, select Force Quit > Force Quit once more.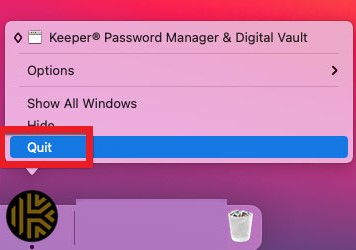 Step 2. Delete the Keeper application on your device's Trash.
Right-click the Keeper software there in the Applications directory > choose to Move to Trash from its pop-up dialog.
Step 3. Remove Keeper Password Manager remnants.
Select Finder, then Go, then Go to Folder. Type in the Keeper Password Manager filename and access the subdirectories that match. Locate and remove any remaining files associated with the Keeper application.
~/Library/Application Support/Keeper Password Manager/
~/Library/Caches/Keeper Password Manager/
~/Library/Caches/Keeper Password Manager Crash Reporter/
Keep in mind that whatever removal of Keeper Password Manager data is irreversible. As a result, don't remove system files by accident.
Step 4. In the Dock, access your Trash directory, choose all objects related to the Keeper Password Manager program, and then select Empty Trash.
Step 5. Reboot your computer.
How to remove it from Chrome/Safari browser extension
Uninstall Keeper on Mac from the Chrome browser extension
Right-click its Keeper plugin symbol in the browser's upper right-hand corner.
Select the Remove from Chrome...
Select the blue Remove option once the pop-up window displays.
Uninstall Keeper on Mac from the Safari browser extension
Select Preferences from the Safari Menu Bar...
Then choose Extensions.
Select KeeperFill.
Select Uninstall from the menu.
To find the program, select Show in Finder
The Keeper Password Manager app should be moved to the Trash.
Clear the Trash.
Part 2. Automatically Uninstall Keeper on Mac
Keeper Password Manager and some other problematic apps may be uninstalled using iMyMac PowerMyMac, a professional Mac App Uninstaller software. Its powerful program trash cleaning tool will properly clear up any residual rubbish on your Mac, keeping it clean.
Aside from the fast approach, it also makes sure that all the related files are found as the whole system is scanned. You do not need to locate them and can even save more time individually. To find out how follow the instructions below:
The PowerMyMac program should be opened when it has been successfully installed.
From the menu bar, pick App Uninstaller and SCAN to have the software scan the system for all of the apps that have been installed.
Only when the scanning process is complete should you go through all of the installed apps on the PC under the All Applications. Then, tick the Keeper Password Manager, and pick all the linked data and files that are connected with the software after you have clicked the Unfold button.
Choose CLEAN from the drop-down option to continue.
When the procedure is completed, the screen will display the message "Cleaned Completed" and then you can uninstall Keeper on Mac completely.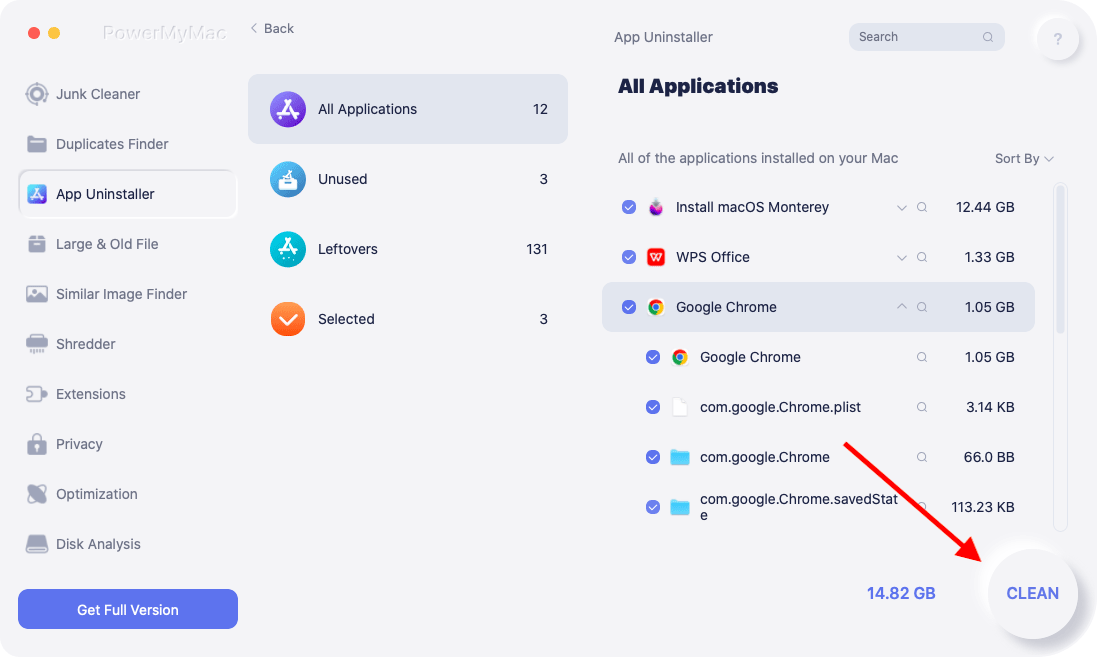 You can see that after the above process, you will succeed in uninstalling apps on Mac easily. Therefore, you can remove many apps including Anaconda, Wondershare, Skype, and any other software from your Mac completely if you like.
Part 3. What is Keeper Password Manager?
With the advancement of current technology and science, people, companies, and innovations may now contract for various services. So managing passwords isn't an exemption. Proper password management software should be used to handle passwords. There are several password management programs available online, including Keeper Password Manager.
Keeper Password Manager is one robust password manager created by Keeper Security that provides safe and simple solutions for remembering and storing passwords all across one's Mac devices. Keeper features its very own virtual vault, allowing it to give individuals a simple way to safeguard sensitive personal information and login credentials from hackers.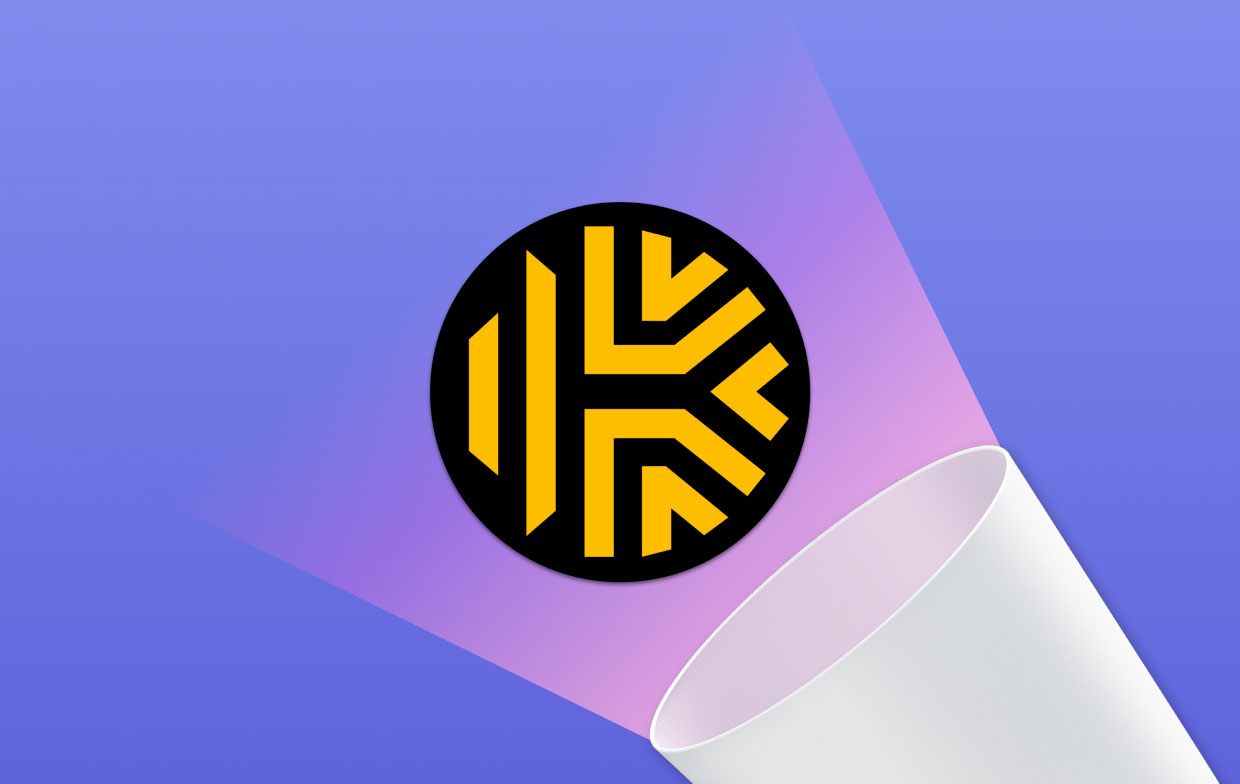 Keeper Password Manager is a tool that may help you avoid becoming a victim of identity theft. The Keeper may assist you if you don't want to recall all of your logins and passwords.
Keeper, on the other hand, lacks sophisticated capabilities such as the capacity to secure notes and store software licenses. Additionally, it is a tad costly when compared to other comparable Password Manager apps. People would opt to uninstall Keeper on Mac and switch to other alternatives like LastPass, 1Password, and other similar apps.
Part 4. Conclusion
The instructions above would be for you if you are a novice to Mac, would like to learn further about uninstallation, or would like to understand how to uninstall Keeper on Mac or delete all unneeded programs quickly. And then the professional Mac App Uninstaller of the PowerMyMac is the best-recommended tool for you.