ReiBoot can help you make your Windows or Mac computer work faster by solving some of its major issues. But what if your ReiBoot app is the one that needs to be fixed? How do you fix it? Now, for some users, the only way to fix the issue with their ReiBoot app is to learn how to uninstall ReiBoot on Mac.
That's right. You can indeed easily remove the apps from Mac with the help of a very special tool and a guide like the one we have made. To learn more about what we are talking about, read this article and find out.
Contents: Part 1. How to Quickly Uninstall ReiBoot on Mac?Part 2. Manual Way to Uninstall ReiBoot on Mac Part 3. What is Tenorshare ReiBoot?Part 4. Conclusion
Part 1. How to Quickly Uninstall ReiBoot on Mac?
There are two different methods to remove Tenorshare ReiBoot software. The first is the easier way which is by using a special uninstaller like the iMyMac PowerMyMac and the second way is by using the manual method. For now, we will introduce to you the easier way which is through the help of a professional cleaning tool.
So what is the iMyMac PowerMyMac? This professional tool can be anything you want. Firstly, it can be used as a powerful uninstaller, which can help you uninstall different apps that you no longer use on your Mac devices. In fact, it can even uninstall many applications from your computer at the same time.
With the help of the feature "App Uninstaller", people who want to uninstall ReiBoot on Mac can do it automatically and easily. You can also use it to remove PhotoShop, Dropbox, Office, Avast, and even the Chrome browser.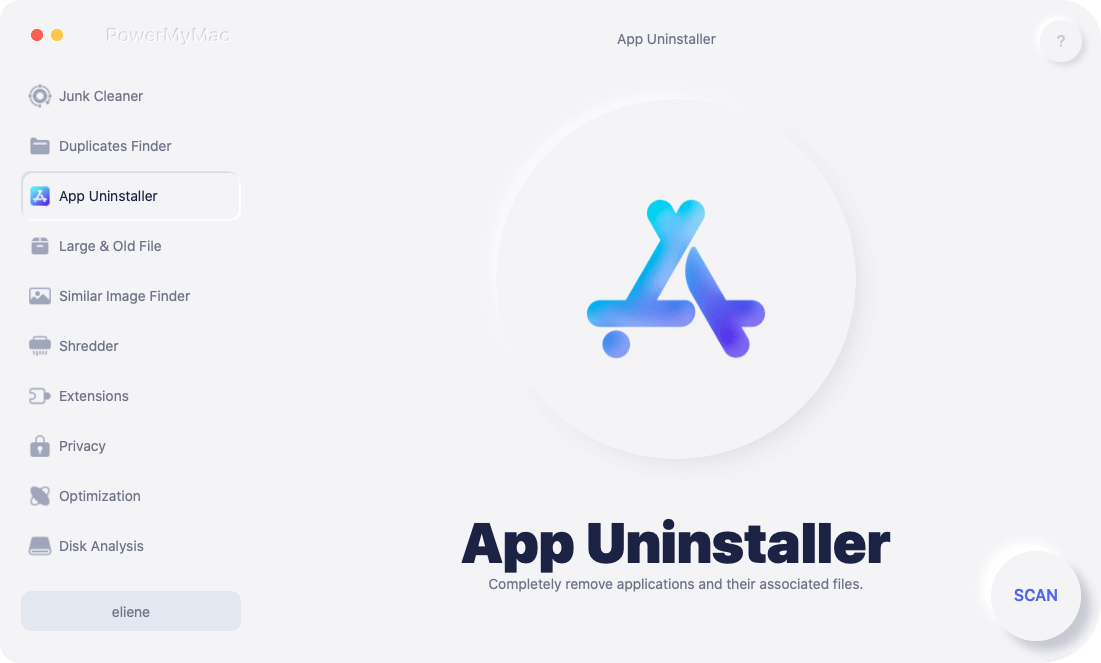 It can also be a tool to delete all unnecessary and unwanted files from your computer, helping you find duplicated files and similar images saved on your computer and delete them to free up more Mac space. Or you can also use the PowerMyMac to help you get rid of outdated and large-sized files. If you want to clear your browsing history to keep your privacy protected in one go, you can also use this tool.
If you are one of those people who want to learn how to uninstall ReiBoot on Mac using this powerful tool, read the steps we have provided below:
Once you have successfully downloaded the PowerMyMac on your computer Mac, launch it and click the App Uninstaller button
Tap the SCAN button
And once it has finished scanning your Mac device, look for the TenorshareReiBoot.app
Click the app and select CLEAN, it will start the deletion process of the app and all the data that comes with it
To those who are willing to use the PowerMyMac software in order to clean up their computer as well as uninstall apps such as uninstall ReiBoot on Mac, you can always rely on this software to do it for you. Don't forget that it is also a very safe and authorized cleaning tool so you don't have to worry about using it.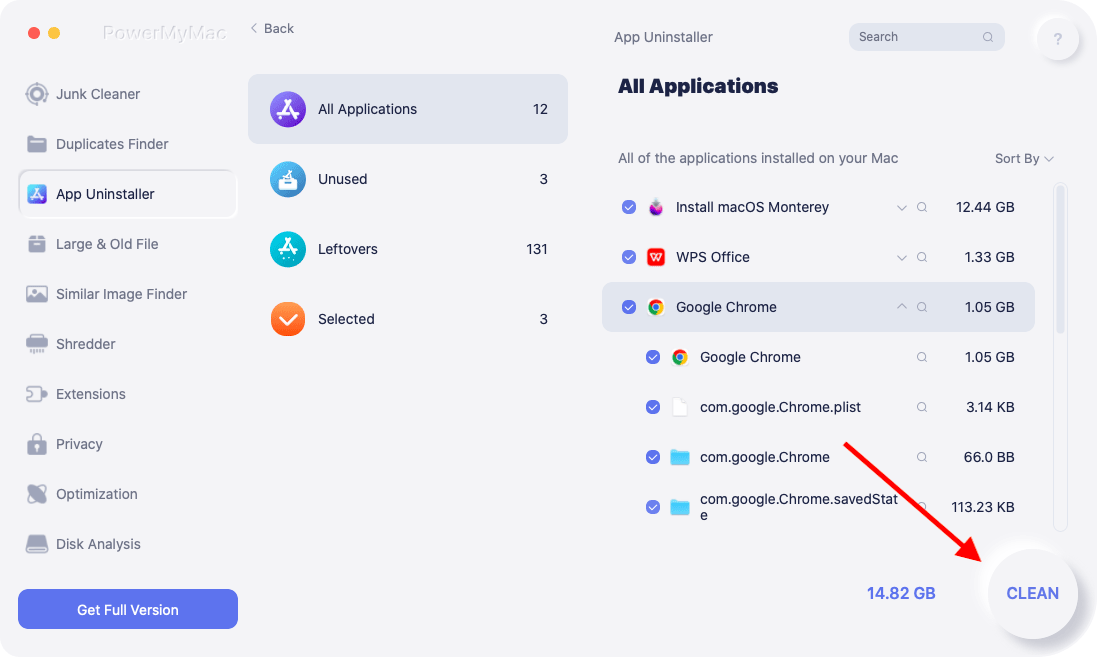 Part 2. Manual Way to Uninstall ReiBoot on Mac
Now that you have learned the easiest way to remove Tenorshare ReiBoot from Mac, I guess it's time for you to learn how to uninstall it using the manual way.
The manual way may be effective but it can take a lot of steps before you can successfully and thoroughly get rid of the ReiBoot app on your Mac. If you really insist on learning how to uninstall ReiBoot on Mac manually, follow the steps below:
Go to your Dock and right-click the ReiBoot app and then select Quit
Then drag the Reiboot icon to Trash from your Applications folder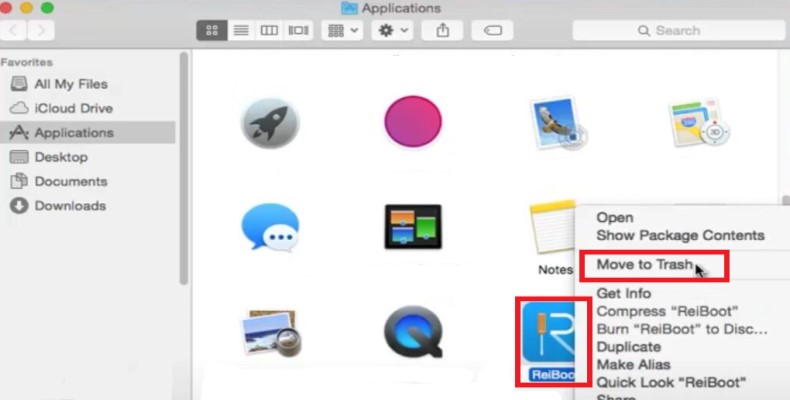 To delete other data that is associated with this app, go to Finder, select Go, and then choose Go to Folder
Type the word ~/Library and click Go again
To completely uninstall ReiBoot on Mac, find all the things that come with your ReiBoot app, select them all and drag them to Trash. Such as:
~/Library/Application Support/ReiBoot
~/Library/Application Support/Tenorshare
~/Library/Preferences/com.tenorshare.ReiBoot.plist
......
Right-click the Trash icon, and choose Empty Trash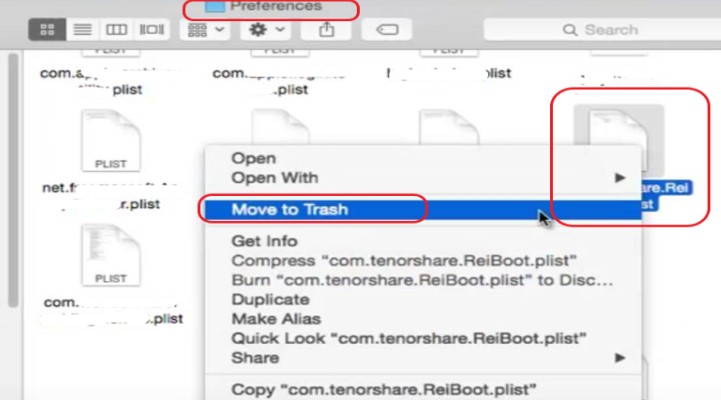 Using the manual method to uninstall ReiBoot on Mac is very easy to follow, but it can still take lots of time and effort from you which is why we still recommend all users to use the iMyMac PowerMyMac when they want to uninstall ReiBoot or other apps too.
After you remove the Tenorshare ReiBoot app, you should also go to the Users & Groups on the Mac and delete ReiBoot from Login Items.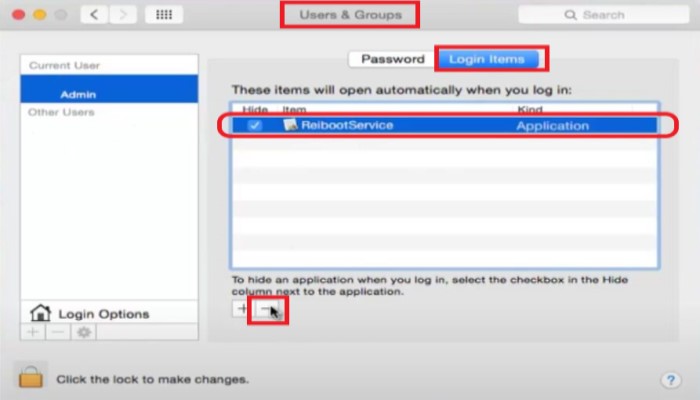 Part 3. What is Tenorshare ReiBoot?
Tenorshare ReiBoot is software that is used to fix and troubleshoot errors on your Windows or iOS devices. This tool is very effective especially if you want to reboot your devices with just one simple click. Many tech-savvy people as well as those who are learning how to fix their own devices love to use the ReiBoot app to practice or for their work.
However, as time goes by, many users also managed to notice that the ReiBoot app is starting to be the problem itself. And since there is no way they can just simply fix this problem with another ReiBoot app they think to do the only way – which is to uninstall ReiBoot on Mac.
Tips: If you want a useful tool that can be an alternative app to the Tenorshare ReiBoot, you can try the FoneDog software, which has a lot of features that can fix different problems of your devices.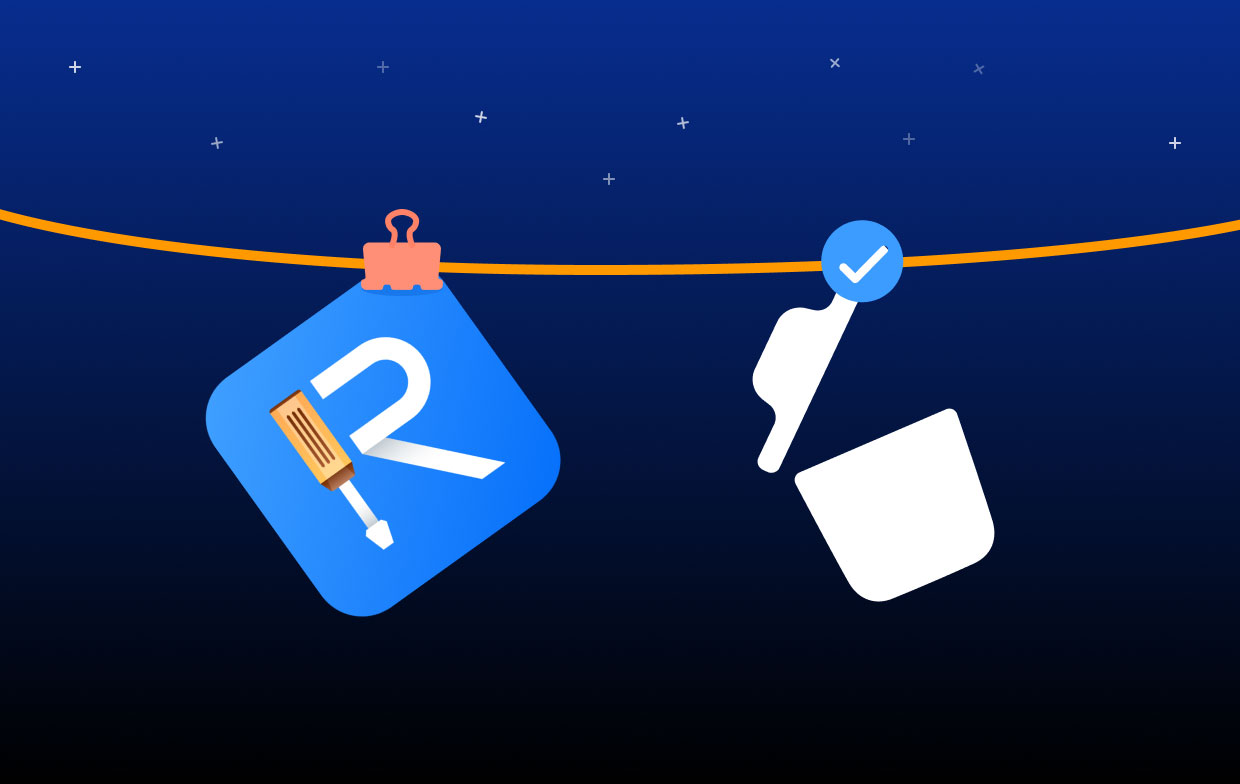 Part 4. Conclusion
We would like to remind you again of the two ways to uninstall ReiBoot on Mac. You can use the manual method which is effective but can take too long to process. Or you can use the simpler way which is through the help of a professional tool like the PowerMyMac.
We recommend using the latter since it is very effective and is very safe to use on your device. Plus, it also has other wonderful features that can help you clean your computer to make it work faster.