A piece of anti-porn web-surfing tracking software known as X3watch is developed and distributed by XXXchurch.com. The program keeps track of potentially suspect sites where a user visits, depending on the kind of content, and it subsequently transmits a notice to an "accountability partner." People who are attempting to stay away from porn might benefit from using software of this kind.
If you are having problems, you can uninstall X3Watch on Mac after reading this guide. It will help you know how to remove an app and will help you decide whether you would prefer to uninstall it manually or automatically. Continue to read the following parts to learn more.
Contents: Part 1. How Do I Manually Uninstall X3Watch on Mac?Part 2. Automatic Way to Completely Uninstall X3Watch on MacPart 3. What is X3Watch?Part 4. Conclusion
Part 1. How Do I Manually Uninstall X3Watch on Mac?
You can follow either of these three alternative methods:
1 - Uninstall the free version of the X3 Watch on Mac
The methods necessary to uninstall the free edition of the X3 Watch on Mac are outlined below.
Open System Preferences.
Just at the bottom of the page, you'll see a section labeled "Other".
Right-click the X3 watch symbol.
Select the Remove button to get rid of the app.
Following that, you will need to reboot the computer Mac.
2 -Uninstall X3Watch / X3Watch Pro using its uninstaller
In order to uninstall X3Watch on Mac, please read the instructions:
Launch X3Watch/ X3Watch Pro by selecting the X3Watch PRO logo located in the Dock and clicking on it.
From the menu bar, choose the option X3Watch / X3Watch PRO menu.
Select the Uninstall X3Watch... option from the main menu.
Users will be required to provide an uninstall code in addition to the X3Watch PRO login, as well as the administrator password. You will also have to know the passwords for the computer's System Administrator account.
When all of the data has been verified, X3Watch PRO will be removed from the computer, and you will no longer need to use it. In order for the uninstallation to be finished successfully, the computer will require a restart.
3 - Uninstall X3Watch on Mac from Show Package Contents
The alternative uninstall approach is to be utilized in the event that the preceding uninstall method is unavailable because the program is "not responding".
Navigate to the folder"Applications"
Try right-clicking (or do ctrl+click) on "X3WatchPRO"
Double click on the button labeled "Show Package Contents"
Click on the "Contents"
Select the "Shared Support" button.
Double click on the "Uninstall" button.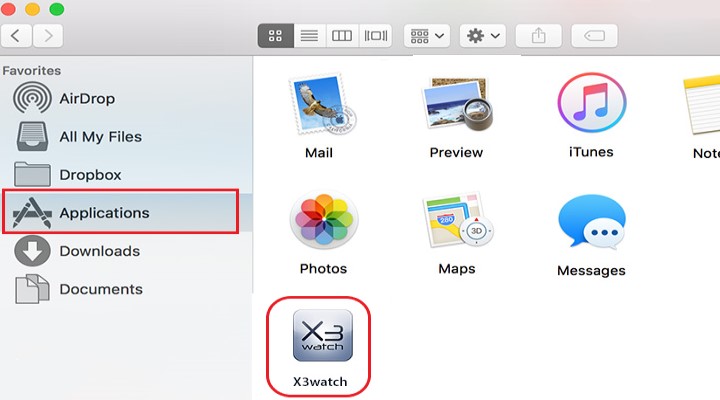 Try entering your information so that we can continue. You will be required to provide an uninstall code in addition to your X3Watch PRO login, as well as the administrator password. Additionally, users will need to know the password for the computer's System Administrator account.
Part 2. Automatic Way to Completely Uninstall X3Watch on Mac
X3watch encourages you to update to the X3watch Pro version for sophisticated porn site tracking, which makes removing X3watch even more difficult.
Luckily, you could uninstall X3Watch as well as other tough apps on your Mac using iMyMac PowerMyMac, an experienced X3watch uninstaller tool.
The PowerMyMac has a strong uninstaller feature that can help you completely uninstall an app on Mac and remove its leftovers, without spending too much time searching for how to do it properly. Some difficult-to-delete apps on Mac such as the Google Chrome browser or Adobe/Microsoft software can also be removed easily.
Here are the steps to uninstall X3Watch on Mac using PowerMyMac in detail.
After you've downloaded the iMyMac PowerMyMac software, go to the program's homepage and choose App Uninstaller from the drop-down menu.
Proceed to the menu and choose the option labeled "SCAN", you can perform a search that will scan through all of the programs that have been installed on your computer.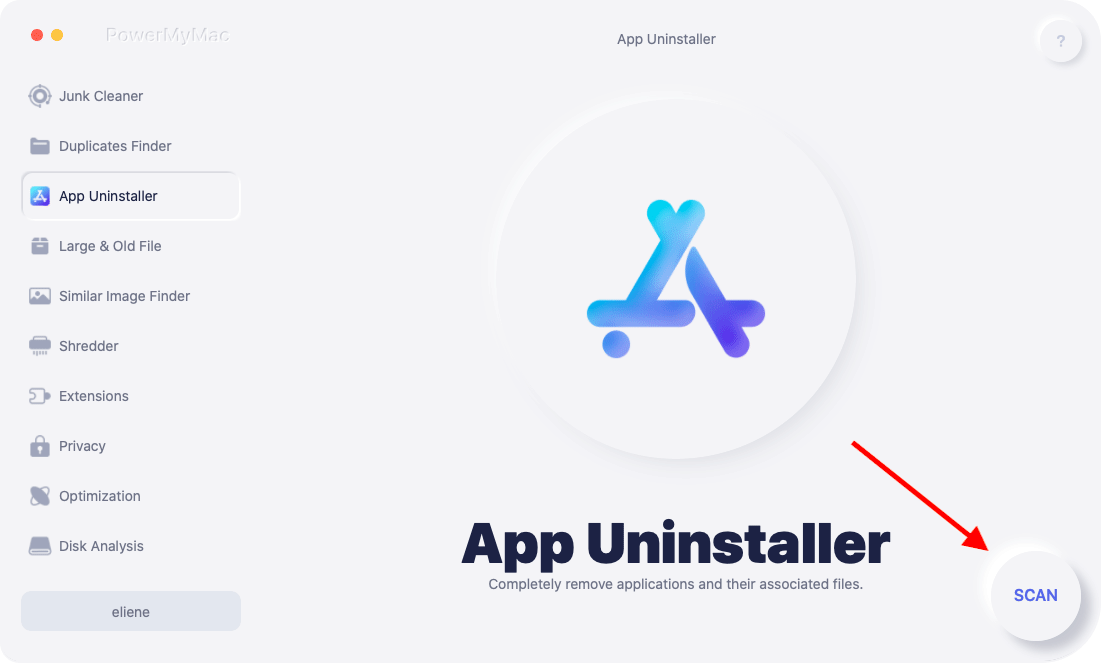 After selecting All Applications on the left side of the screen, you may confirm your decision by selecting X3Watch or any other program that you do not intend to use in the near future on the right side of the screen. If you can't find X3Watch using the default search terms, try searching for the program by name in the Search box.
You may delete everything related to X3Watch, even files that are directly linked to it, by clicking the "CLEAN" option on the toolbar.
After it has done processing, a message stating "Cleaned Completed" will show on the screen. It would also show you the total number of files removed from your device, as well as the amount of space freed up. You can now successfully uninstall X3Watch on Mac.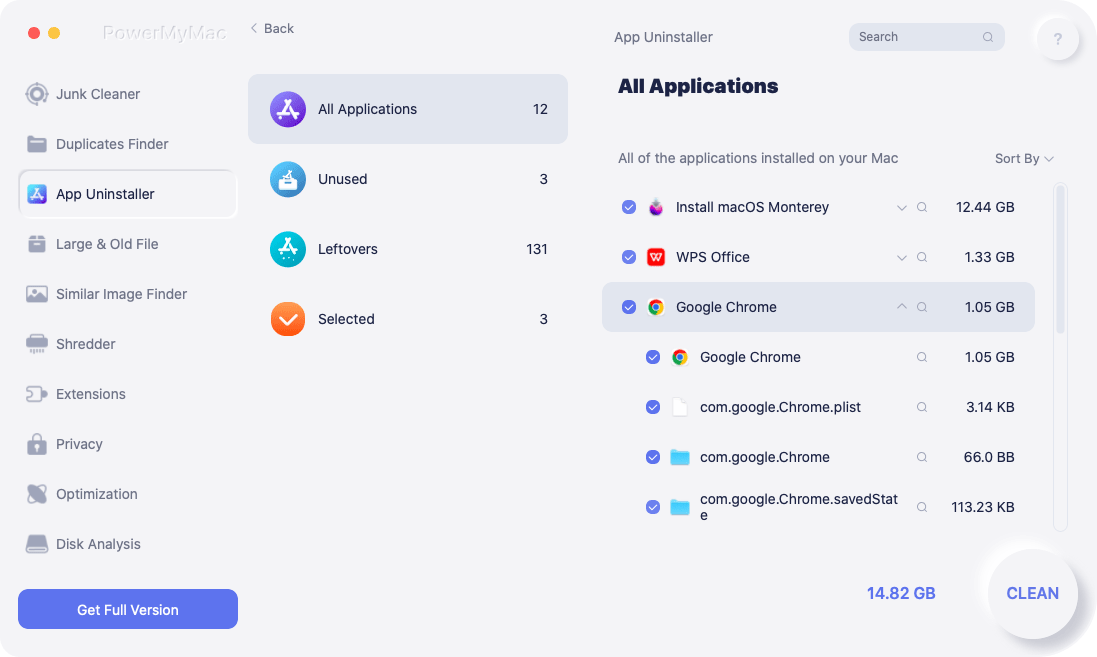 Part 3. What is X3Watch?
X3Watch is a piece of accountability program that was developed to assist in maintaining integrity online. The name of the website will be saved in the program's database whenever you surf the internet and visit a page that could contain inappropriate material when you do so.
An email with links to any potentially dubious websites which you've accessed will be sent to an individual of your choice who will serve as your accountability partner. This material is provided to assist you in becoming more responsible for your activities on the internet as well as to promote open and honest discourse within your circle of friends.
Why should X3Watch be removed from the Mac? Because of its issues and problems. The anti-porn online browsing tracking that X3watch provides is effective. Nevertheless, in recent times, a large number of customers have stated that they are unable to uninstall X3Watch on Mac and that it blocks all online activity on macOS laptops and desktops. In uninstalling X3Watch, you have to follow the correct way because improper removal could mean not being able to delete the remnants related to X3Watch or causing errors.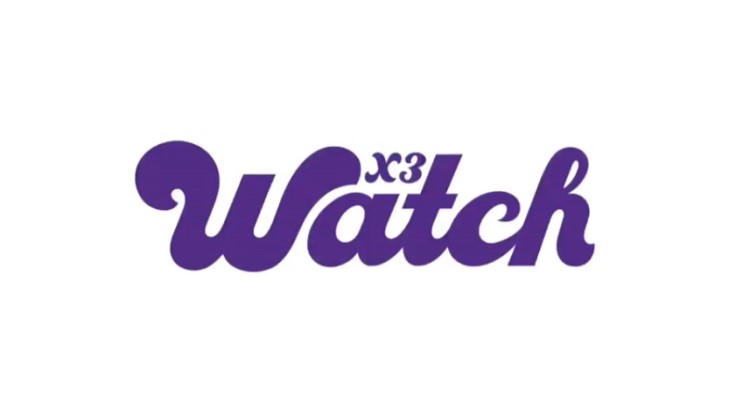 Part 4. Conclusion
This anti-porn software can be useful and helpful for many users. But encountering problems with an app can be exhausting or stressful to deal with. So it is better to uninstall X3Watch on Mac if you are facing issues.
Throughout the article, two ways to remove the app will be introduced. The manual method has provided three alternatives, depending on which of the three is most suitable for you. If you prefer the process to be easier, you can switch to an automatic method where you can use software such as the PowerMyMac to efficiently remove the app.