I'm a professional photographer that loves taking pictures of landscapes. I have gone to almost every country to capture the beautiful sceneries of various locations.

I know that I capture almost identical photos and only one or two of these photos get to be the last pick. How do I remove these duplicate photos on my Mac without taking too much time?

You're in the right place. Today, I will introduce the best duplicate photo finder on Mac in 2019. You can use it to quickly remove duplicate photos.

Free Download
Sound good? Let's dive right in...
Article GuidePart 1. Why We Should Remove Duplicate Photos?Part 2. What Mac Duplicate Photo Finder to Use?Part 3. How to Manually Sifting Through Your Photos?Part 4. In Conclusion
Part 1. Why We Should Remove Duplicate Photos?
In this age, cameras are taking over most people's lives. People take pictures and shoot videos of almost anything that comes across. They capture every moment of their lives and even other people's lives. And because of this, hard drives get taken over by photos.
A lot of these captured photos are very similar to each other. Sometimes, they are even duplicates. Most photographers shoot one image or moment for about 10-15 times before they are even satisfied. Then, they select one photo out of these 10-15 for editing. This means they have 9-14 images that they will never use. And that's just for one photo.
You must think this is okay. Even though your Mac's storage space isn't unlimited, you can simply buy an external hard drive. Or, you can opt for purchasing a larger cloud storage space. When you ponder about what would happen in the long run, you will definitely realize that you will need A HUGE AMOUNT of storage space since you won't stop taking pictures anyway.
Tip: If you want more storage space on your Mac, you can remove your Mac purgeable space by clicking this link: https://www.imymac.com/mac-cleaner/mac-purgeable.html.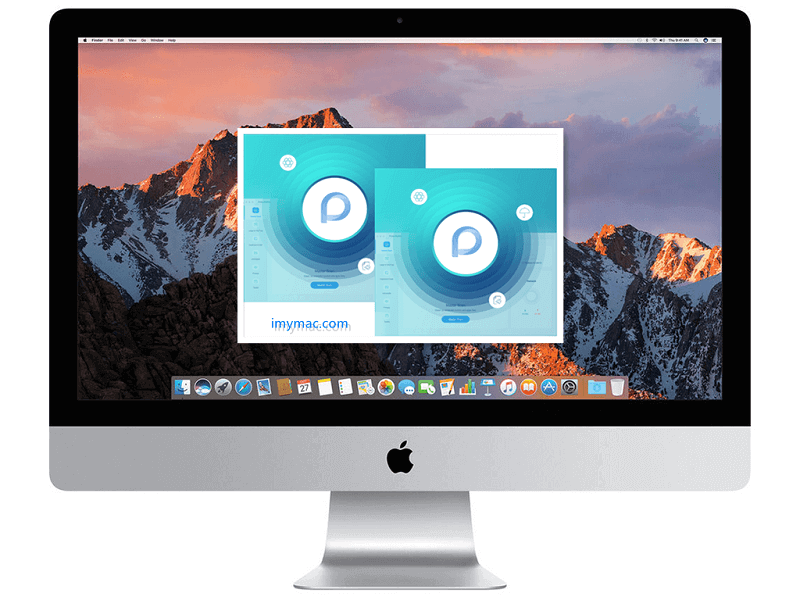 There's simply no escape from having a finite amount of storage space coupled with endless moments of capturing photos. Every person out there is not that organized. We make copies of our documents, images, and videos for safekeeping.
Sometimes, we don't realize that we have made multiple copies of the same file just because we can't remember what we did in the past. Being organized is really hard for most people and sometimes we just don't have the time to stay on top of things.
So, what's the solution for this? First, you can manually sift through your photos. Second, A duplicate photo finder tool!
Part 2. What Mac Duplicate Photo Finder to Use?
We'll show you about iMyMac Mac Cleaner's Duplicate Finder - The Best Duplicate Photo Finder on Mac.
There are a lot of tools out there that help you find duplicate files on your Mac. However, it is recommended that you use iMyMac Mac Cleaner's Duplicate Finder tool.
This piece of software scans your entire device for duplicate files and makes a comparison to check whether they are identical or not.
It makes a byte-to-byte comparison of files to ensure you are looking at an accurate list of duplicate files. It is even able to discover duplicate content regardless of the filename.
Key features of the Duplicate Finder include the following:
1. Robust Search Tool
With its powerful search tool, you are able to find duplicate files even though they have different file names. Your entire device is scanned to make sure nothing is missed.
2. Can Be Used On Different File Types
This Duplicate Finder doesn't find duplicate images alone. It can also be used to scan videos, music, and documents, among others.
3. Selectivity
The tool will display various duplicate files located on your device. As a user of this tool, you are able to preview items before deletion. You can even sort out the files on various characteristics such as size, time, etc.
4. Free Trial
The Mac Cleaner can be used for free for the first 500MB. You can use this to free up your Mac of the duplicate files before purchasing the actual tool.
Here's a step-by-step guide on how to use this best duplicate photo finder Mac in 2019:
Step 1: Launch iMyMac Mac Cleaner on Your Mac
Step 2: Start Scanning Duplicate Files on Your Mac
Step 3: Select Duplicate Photos to Delete
Step 1: Launch iMyMac Mac Cleaner on Your Mac
Download iMyMac Mac Cleaner and open it on your device. You will see the system status window. Now, go to the left side of the program and click "Duplicate Finder."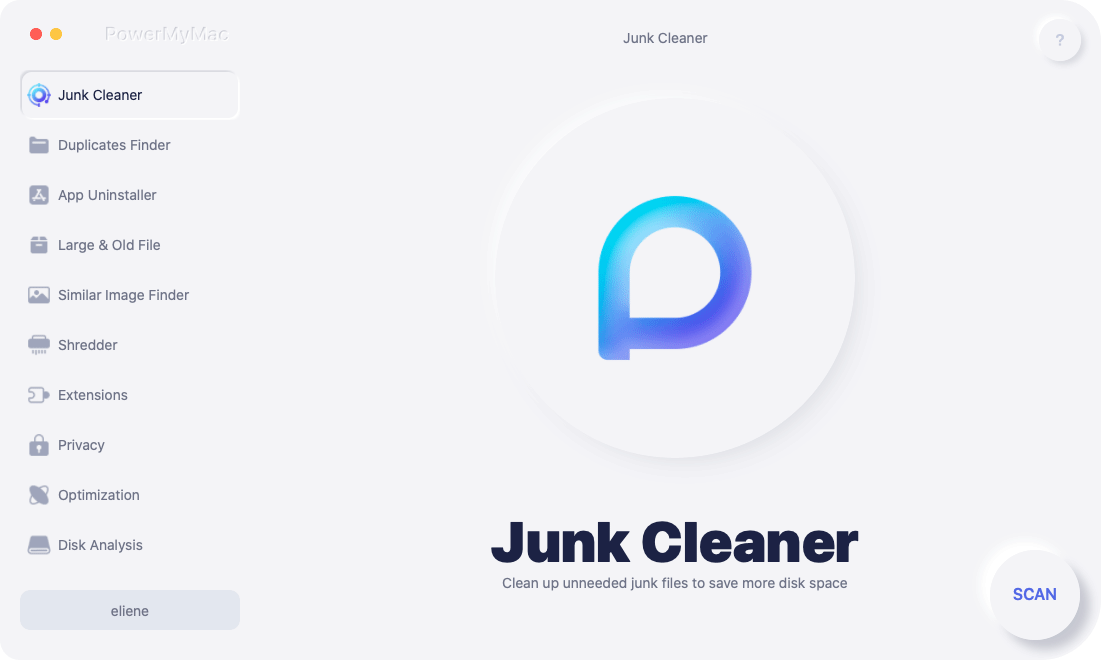 Step 2: Start Scanning Duplicate Files on Your Mac
Click "Scan." Wait until the program has finished scanning your entire device. The result of the scan will show the percentage of file types with duplicates.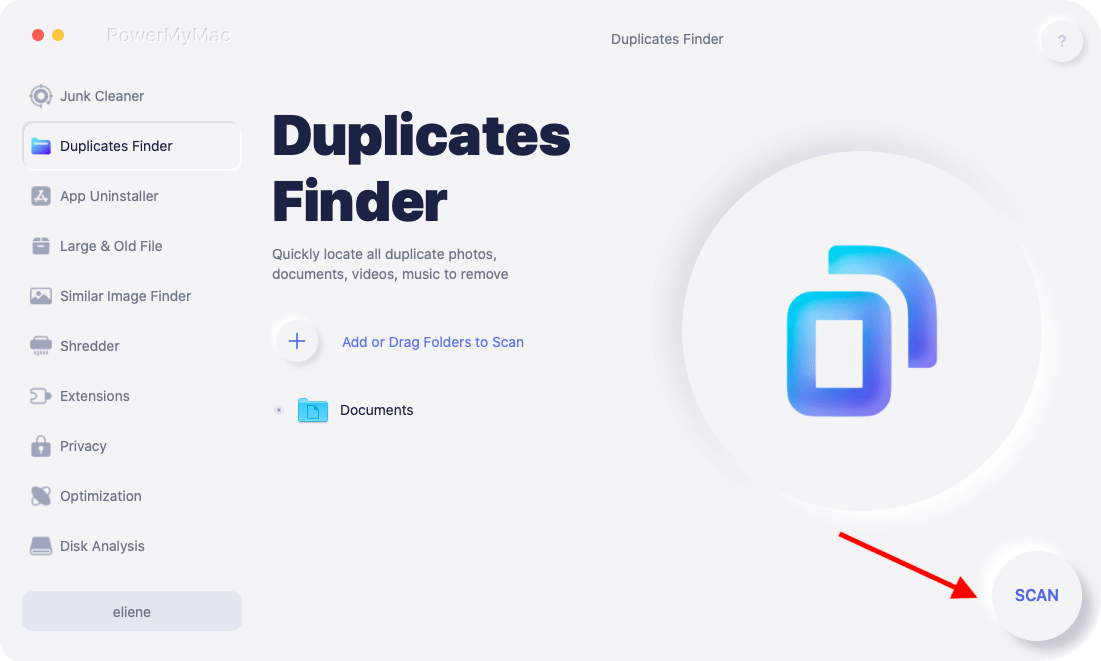 Step 3: Select Duplicate Photos to Delete
Click on one of the file types where there are duplicate files. In this case, we will be clicking "Images." Skim through all the files. Select the duplicates, the ones you would want to be removed from your Mac.
Click "Clean."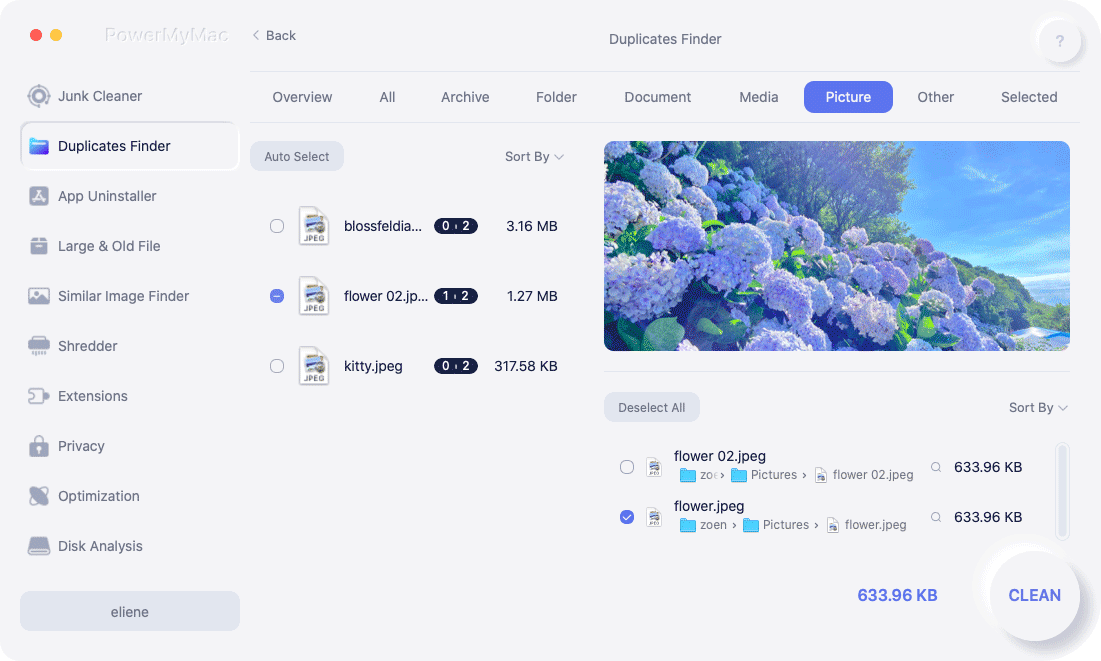 Take note that aside from pictures, you can also use iMyMac Mac Cleaner's Duplicate Finder to find duplicate videos, music, documents, and other file types.
People Also Read:How to Completely Uninstall Microsoft Office on Mac [2019 Update]The Best Way To Clear Your Mac Mail Cache? (2019 Update)
Part 3. How to Manually Sifting Through Your Photos?
You can manually check all the photos on your iPhone to see which ones are duplicates. This can be a pain in the ass.
However, if you prefer this option, then it's best to do it or have someone do it for you. Here's how to manually sift through your photos:
Step 1 - Go to the Photos application on your iPhone
Step 2 - Open a particular album
Usually, when you take a particular photo of an image, you do multiple shots at multiple times in an interval of milliseconds.
This means, the similar photos have the same filename and can be seen alongside each other.
Step 3 - Check out all of your images that are similar to each other. Delete the duplicate ones and choose one or two best image(s) out of all these similar ones. Keep the image that is worth keeping.
Step 4 - Do this for all photos and for all albums within your iPhone.
Part 4. In Conclusion
This digital age bred the popularity of taking photos and videos.
With high-resolution cameras at almost every person's disposal, one cannot get rid of the fact that one image can result in multiple copies in your device whether it be a Windows PC, a Mac, or a digital camera.
Fortunately, for MAC users, iMyMac Mac Cleaner's Duplicate Finder can be used to find duplicate or similar images on your Mac and free up your much-needed storage space.
It only takes a few clicks to go through the entire process. Now, enhancing the space and performance of your Mac is made easier through iMyMac's tools.