No one wants a slow Mac computer or Windows PC. That's the very reason why we use cleaners to make sure our computing devices are in optimal condition. CCleaner is a brand that cleans up your Mac or Windows PC. There are others that you can get hold of that may be better than it. That's why we are here to list the free, paid, and best CCleaner alternative you can get. These alternatives have features and capabilities that you will need.
This guide will not just only list out a CCleaner alternative, we will tell you which one is actually the best of the best. We'll get more onto that later. But, you'll know that these cleaners are great for optimizing your Mac computer and freeing up more storage space in it.
Get A Free Trial Now!
Contents: Part 1. Is CCleaner Safe?Part 2. What Is The Best Alternative To CCleaner?Part 3. Totally Free Alternatives To CCleanerPart 4. Top Paid CCleaner AlternativesPart 5. FAQs For Choosing The Best CCleaner Alternatives
Part 1. Is CCleaner Safe?
Before we dive onto the best CCleaner alternative, let's talk about the brand first. CCleaner offers cleaning services for both Windows PCs and Mac computers. Now, is CCleaner safe in 2022? The answer is, we're not actually sure of it.
By the latter part of 2017, CCleaner has been hacked. It has put millions of users at risk, especially of malware infection. Other issues put users at risk of using CCleaner. For instance, it can update your computer without permission necessary. Plus, it can monitor system information and even has malware infected in it. That's why if you're looking for a CCleaner alternative that is 100% safe and secure, you are in the right place. In the next section, we'll give you the best alternative to CCleaner and you'll definitely love its security and privacy features.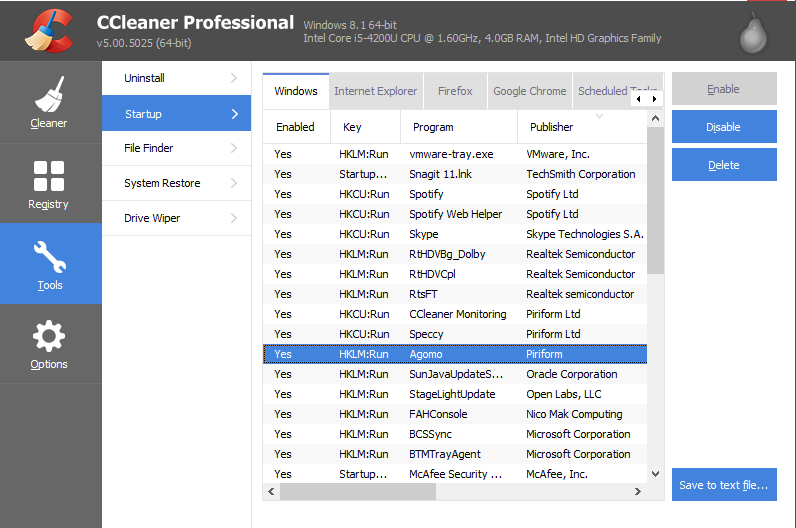 Part 2. What Is The Best Alternative To CCleaner?
The best CCleaner alternative is iMyMac PowerMyMac. This is a good choice because it helps you speed up your Mac in a 100% safe and secure way. Compared to CCleaner, iMyMac doesn't have malware infected into it that may seep into your system.
It helps to quickly erase unnecessary or junk files from your system. Aside from these, it can remove iTunes backup, application's unnecessary multiple languages, email attachments, and more. You can use its powerful scanning feature to find the files you don't need.
Get A Free Trial Now!
Along with that, iMyMac PowerMyMac is notarized by Apple making it 100% safe and secure. If you're wondering about the best CCleaner alternative, then this is it. You don't have to worry about leaving leftover files when uninstalling apps. iMyMac PowerMyMac does the job for you.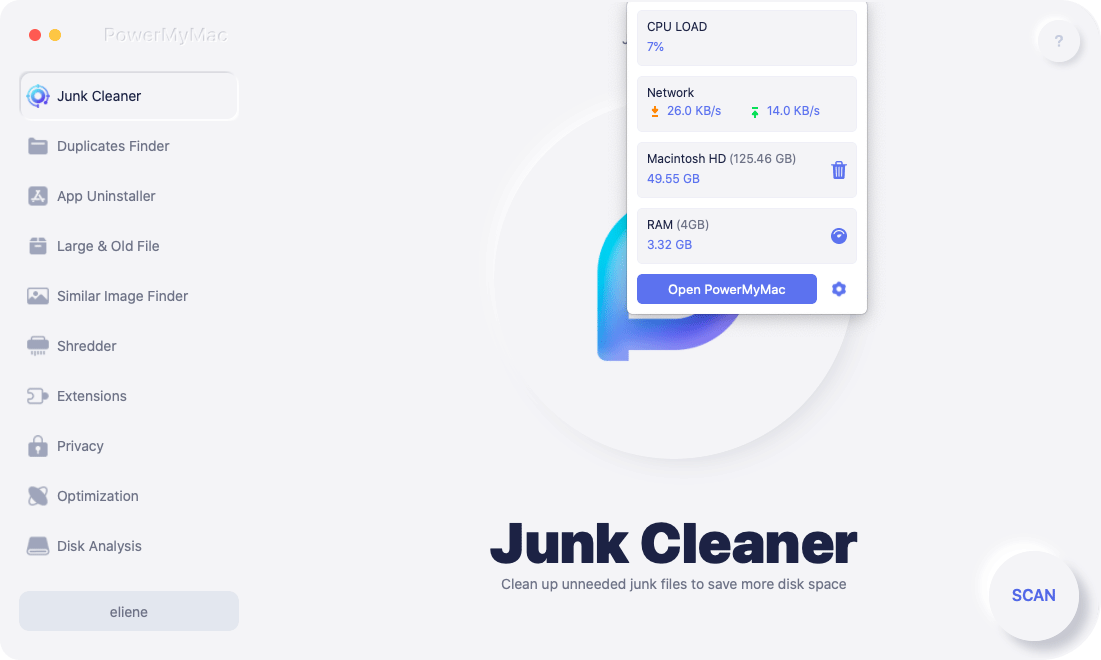 Here's how to use iMyMac PowerMyMac to as a CCleaner alternative for your Mac computer:
Step 01 – Download, Install and Launch iMyMac PowerMyMac
First, you have to go to iMyMac PowerMyMac's official website. This will help you locate the download package for your computer. In addition, you can simply install the package for you to reap its benefits. Once installed, you can easily launch it on your device.
Mac Cleaner Smart cleaning tool for Mac that helps you locate and delete all kinds of junk files to free up storage space. Best Mac uninstaller that can uninstall apps on Mac completely with the leftover files to speed up Mac. Your trusted privacy protection expert that can clear all browers' tracking cookies, searching histories and other data. Free Download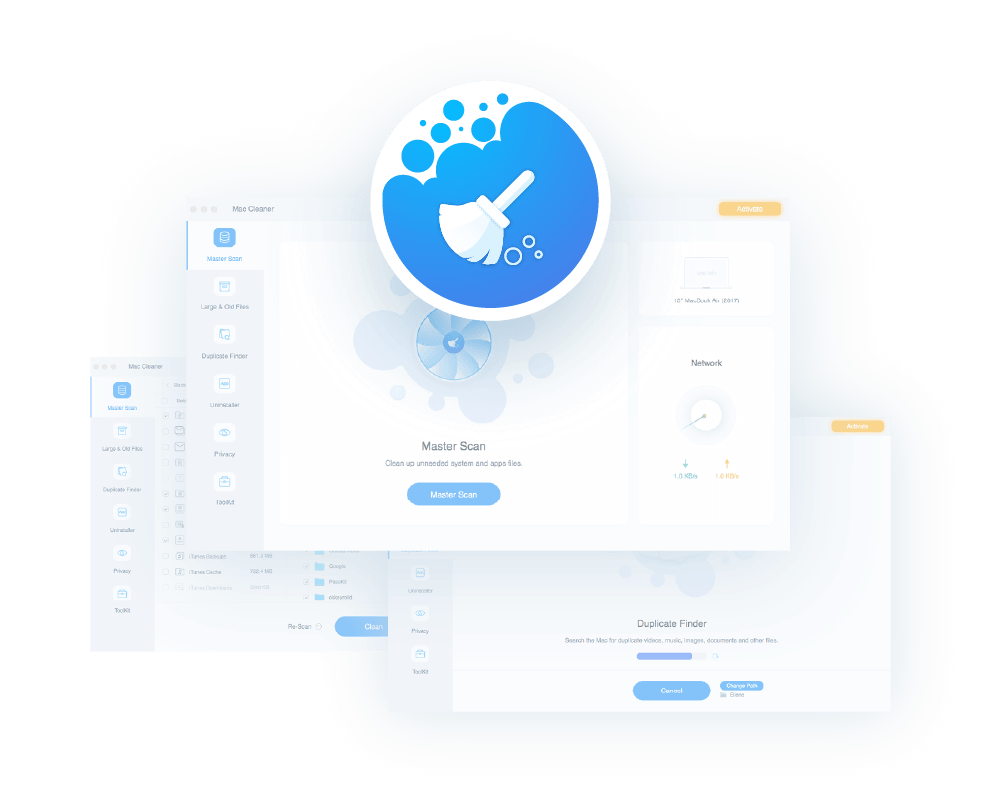 Step 02 – Choose The Right Module
Once you have opened iMyMac PowerMyMac, you can choose the right module on the right for unnecessary files or applications on your system. Each module has its own features for you to take advantage of. These modules include Junk Cleaner, Large & Old File, Duplicates Finder, App Uninstaller, Privacy, Shredder, Extensions, Similar Image Finder and Optimization. If you wish to remove old and large unnecessary files, you can opt for Large & Old Files. Let's use this as an example.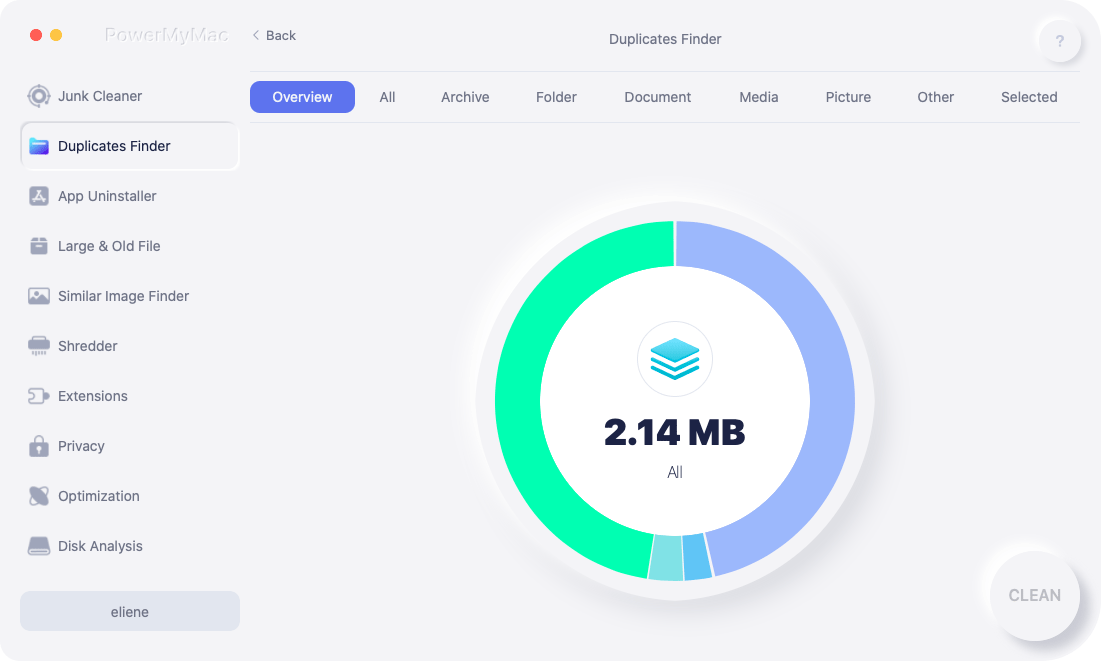 Step 03 – Start To Scan
The next step involves clicking the "SCAN" button to find the large and old files in your system, the robust scanning feature of iMyMac PowerMyMac will start to work. Wait until the process is complete.
Step 04 – Select Files To Remove And Clean
Now, large and old files will be displayed in the interface of the software. What you need to do is to select the ones you want to delete. Then, click the "CLEAN" button to start cleaning.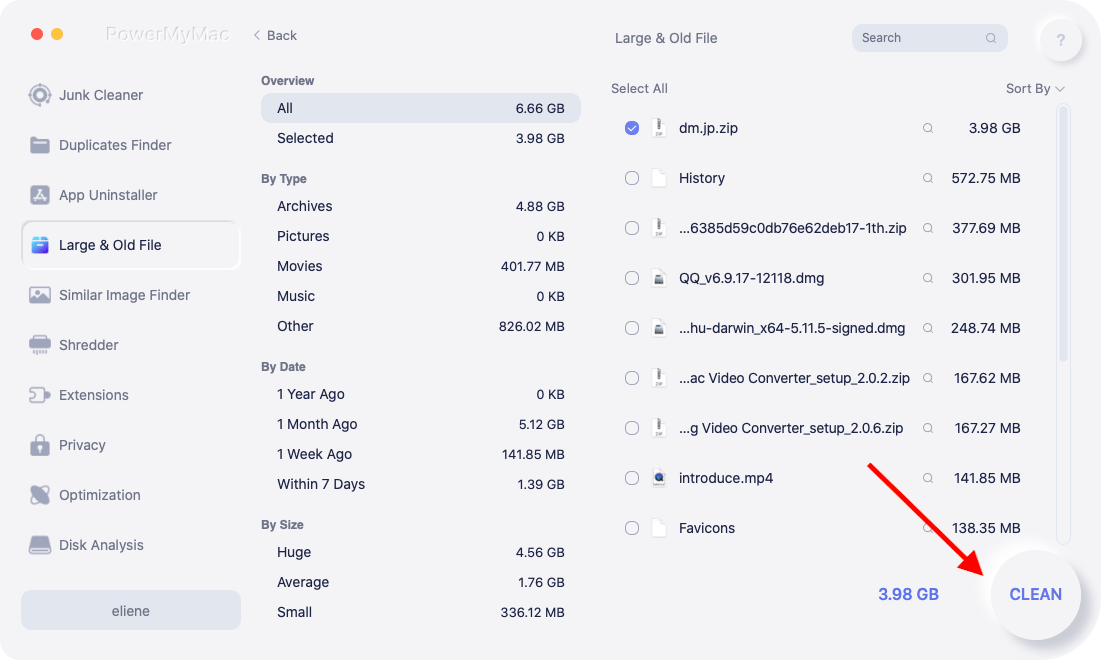 Step 05 – Wait For Process to Complete
The next thing you have to do is wait for the cleaning process to complete. The interface of iMyMac PowerMyMac will show you details of what happened when the cleanup process is done. Now, you can repeat the steps I have done here for other modules.
For instance, the App Uninstaller module can help you remove unwanted applications including its leftovers on the system. No associated files will be kept once these applications are removed. In addition, no important system files will be removed. Thus, your computer will keep running as normal (and in a faster state).
Get A Free Trial Now!
Part 3. Totally Free Alternatives To CCleaner
Now, you may want to get a free CCleaner alternative. We're not blaming you. However, you may have to note that these free options aren't as thorough compared to iMyMac PowerMyMac. They may not work as fast. Or, they may not thoroughly remove the files from your system. Still, they're worth checking out.
1. BleachBit
Available On: Windows, Linux
BleachBit is a free, open-source CCleaner alternative that helps you have more disk space on your computer. It helps you guard your privacy as well. It supports freeing cache, deleting cookies, clearing Internet history, deleting logs, shredding temporary files, and discarding junk from your system. It works on Linux and Windows operating systems. In addition, it can wipe out thousands of different types of applications including Firefox, Chrome, Adobe Flash, opera, and a whole lot more. Aside from cleaning up your system, it has advanced features too. These include shredding your files to avoid recovery by other people.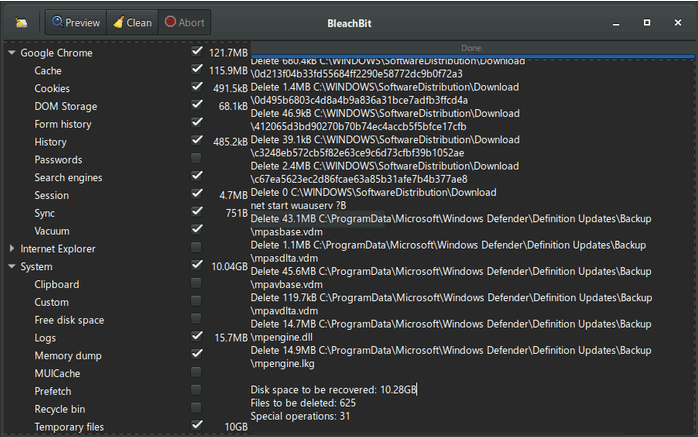 If you want to support the software, you can go for donations to the brand itself through its website. You can download the entire software for free. This means it helps you clear up your space on Windows and Linux without having to pay a dime.
2. Monolingual
Available On: Mac
Monolingual is a free CCleaner alternative you can use to remove unnecessary language resource files from macOS. You can find it using the GitHub page of the developer. This will help you reclaim hundreds of megabytes of space within your system. The requirements for Monolingual include a macOS 10.14 (High Sierra) or higher. It must also be a 64-bit Intel-based Mac computer. The premise behind Monolingual is that you have a lot of language files in your system that you don't need. Thus, it will reclaim the space taken by these unnecessary language files for you to use for more important data.
The cool thing about it is you can find the development part of Monolingual on its GitHub page. Plus, previous versions for Sierra, El Capitan, Yosemite, Lion, Mountain Lion, Mavericks, and Snow Leopard can be downloaded through their page.
3. FreeMacSoft AppCleaner
Available On: Mac
This is a small CCleaner alternative that allows you to thoroughly remove the unwanted applications within your system. When you install an app on your Mac, a lot of files are distributed all throughout the system. That's when FreeMacSoft's AppCleaner comes in. It helps find these unnecessary files all around the system and deletes them when you remove an app. The best thing about it is you simply drop your apps on the interface of the software. The latest version can be used for macOS High Sierra up to Catalina. Other versions are available as well. Finally, you can donate on their page to support the developer.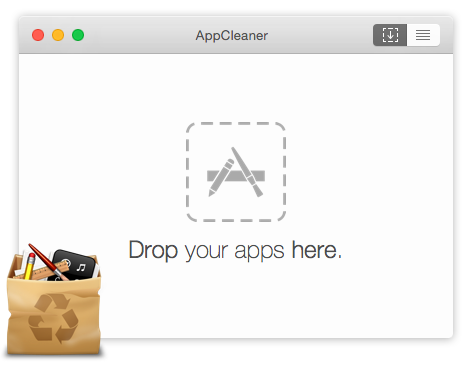 Part 4. Top Paid CCleaner Alternatives
1. CleanMyMacX
Available On: Mac
This popular CCleaner alternative is a great tool to optimize your Mac computer. It is used by a lot of people and is very popular. In addition, it hasn't suffered a single breach. This means it is 100% safe and secure. It offers a deep scanning feature that allows you to find system junk on your computer. The interface is very clean and intuitive. Plus, it's very user-friendly. CleanMyMacX is very easy to understand as well.
You can navigate your way through the software to delete your system junk without needing any technical help. CleanMyMacX can be tried for free. You can also purchase the subscription package to get it along with over a hundred apps.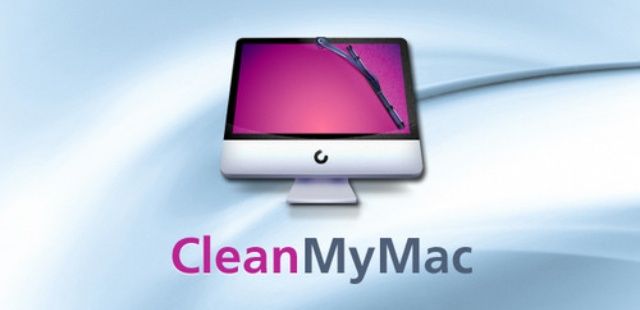 2. CleanMyPC
Available On: Windows
CleanMyPC is another CCleaner alternative that is available for the Windows operating system. It keeps your computer running in optimal condition by keeping it clean. It helps remove junk files, boost your PC's performance, and speed your computer up. It's not just a simple cleaner for Windows operating systems. It's an essential tool to lengthen the lifespan of your computer. Since junk is accumulated within your system, you have to remove it periodically. These junk files include cache, cookies, log files, and more.
With CleanMyPC, unnecessary files within your system can be removed with just a few simple clicks. The software knows where to find these useless files and removes them all for you. It also cleans up your Windows registry and makes it work like a new one. Uninstallation can be done through installers, but with CleanMyPC, you can uninstall apps without leaving any leftovers in your system. You can even remove batches of applications in a few simple clicks with this software.
3. iMobie MacClean
Available: Mac
MacClean is created by the company or brand named iMobie. The latest version is MacClean 3 and offers an impressive way to clean your Mac and make sure it is secure. It utilizes cutting-edge services and technologies to provide you with the best cleanup processes possible. Aside from Mac, iMobie also has a cleaning platform for Windows users. But, enough of that, let's talk about the Mac cleaner here. In one go, you can clear up useless clutter within your Mac computer. Plus, it protects your online activities from those malicious hackers and spies.
To remove hidden dangers within your system, iMobie MacClean helps to get rid of malicious cookies within your computer. These cookies are vulnerable to attacks by hackers. Thus, MacClean helps protect your privacy and security. You can even erase your traces of documents, apps, folders, and even from web servers. You are sure that deleted FaceTime and iMessage history won't be retrieved back by attackers. It has a suite of tools for cleaning and maintaining your Mac as well. You'll love this CCleaner alternative if you tried it.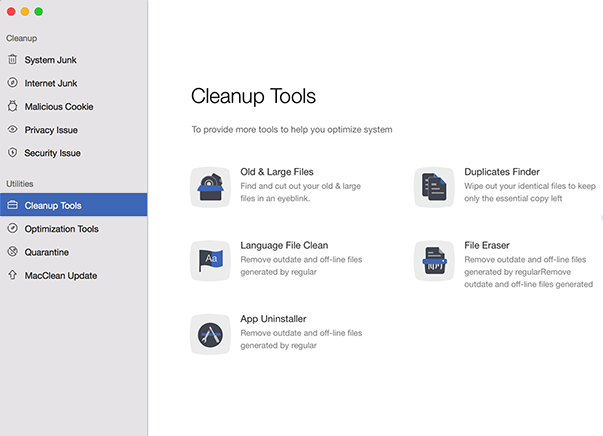 Part 5. FAQs For Choosing The Best CCleaner Alternatives
1. What Is The Best Alternative To CCleaner?
The best CCleaner alternative is iMyMac PowerMyMac. It offers a suite of tools to help you clean your Mac of junk, unnecessary applications, and other useless files. It helps protect your privacy by clearing up cookies, caches, and logs as well. Plus, it has a powerful scanning feature to help you locate all the junk on your system. Overall, it leads to a healthier and faster Mac computer that is built to last.
Get A Free Trial Now!
2. Why Is CCleaner Bad?
CCleaner has been attacked by malicious hackers where there has been a breach in its security. This happened in 2017. Information about millions of users where compromised. In addition, some users have reported malware in CCleaner that can lead to vulnerabilities in your system when you install it on your Mac.
3. Is CCleaner Safe To Use Now?
You can use CCleaner to remove temporary junk files. But, we're still unsure of its safety. It is recommended thta you do not use the built-in registry cleaner within the software unless you really understand how the registry works.
4. Is BleachBit Better Than CCleaner?
In terms of safety and security, yes. Plus, BleachBit is free software so you don't have to pay a dime to use it. BleachBit requires technical know-how in order for you to implement it properly. Still, it's worth knowing what you're doing to your system, so we recommend it as a free CCleaner alternative if you want to use it.