CleanMyMac X vs. Dr. Cleaner: both of them are cast in the same mold of Mac optimization. Both will neaten up your drive and eliminate unnecessary data across all directories. Despite their resemblances, these innovations have stark differences in terms of design. CleanMyMac X has intuitive features for minimalism while Dr. Cleaner requires some expertise on part of the user.
Trend Micro has a global foothold while MacPaw's software topples its rivals to the top spot of the most-downloaded cleaning utilities. Dr. Cleaner's live expert support wows many hearts and CleanMyMac's superb cleaning capabilities magnetize fans in dozens.
We put the two under the microscope to determine the must-have in terms of richness in features.
Article GuidePart 1: Dr. Cleaner VS. CleanMyMac: Differentiating FeaturesPart 2: Benefits and Drawbacks of Dr. Cleaner and CleanMyMacPart 3: Alternatives to Dr. Cleaner and CleanMyMacPart 4: Conclusion
Part 1: Dr. Cleaner VS. CleanMyMac: Differentiating Features
The Apps Core Functions
CleanMyMac built-in smart wiping technology scores the depths of your Mac to brush away junk. It boasts a confluence of handy features such as large or old files remover, malware cleaner, updater, optimization algorithms, space visualization, free up RAM, application reset, and system health monitors. You can utilize it to purge system junk and redundant language files to reclaim tons of storage space. It uninstalls applications and combs out extra files associated with them.
Dr. Cleaner rich toolkit offers an array of features free of charges such as intelligent remote support, duplicate files remover, and browser cleanup. It comes in handy for scanning and tidying up junk or massive files. Moreover, Dr. Cleaner's menu doubles as a mini productivity app that shows a treasure trove of stats on Mac's performance in real-time.
Cleaning Effectiveness
Mac cleaners should equip your machine with a professional-grade workhorse that cleans like a new broom. This should be the litmus test as these apps claim to free up generous amounts of disk space by purging junk. CleanMyMac is designed to free up chunks of space while detecting and removing useless pieces of data like iOS backups, finding duplicates or similar photos, erasing third-party apps and their traces, and speeding up the system.
Dr. Cleaner tools up with a large and old file remover, trash cleanup, customizable features, cache, mail, iTunes, and log extractor. It's a favorite for the removal of temporary files and an app manager.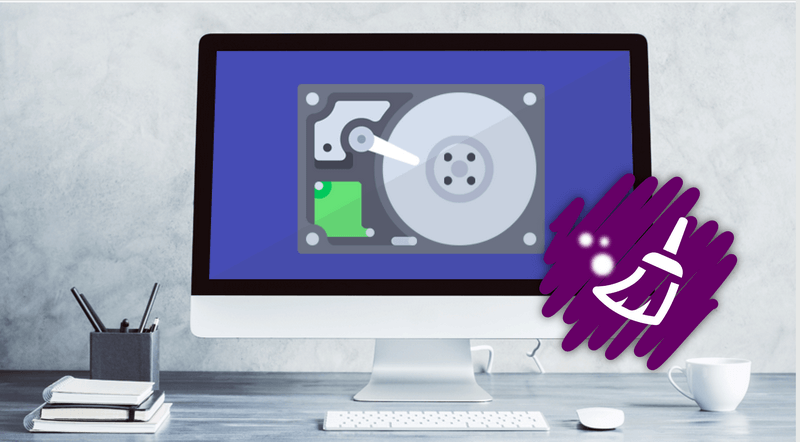 Ease-of-Use
Dr. Cleaner underscores minimalism for simple errands while CleanMyMac offers a multi-use Swiss-army-knife for labor-intensive aftercare. CleanMyMac boasts a sleek interface with crystal-clear features, menu, and text instructions for seamless use.
Costs
CleanMyMac comes with a one-time fee of $39.95. It's also available as a free version with fewer features. Dr. Cleaner includes a free version to clean your disk, maximize memory usage of the CPU and network. The professional variant, Dr. Cleaner Pro costs $14.95. The Pro version incorporates advanced features like Smart Scan, App Manager, File Shredder, and Duplicate Finder.
Part 2: Benefits and Drawbacks of Dr. Cleaner and CleanMyMac
CleanMyMac
Benefits
Convenient and versatile features
Reclaims acres of free space from junk
It monitors storage, speed, and malware issues
All-round cleanup and customization
Intuitive interface
Drawbacks
Not free
Lacks duplicates removal and live support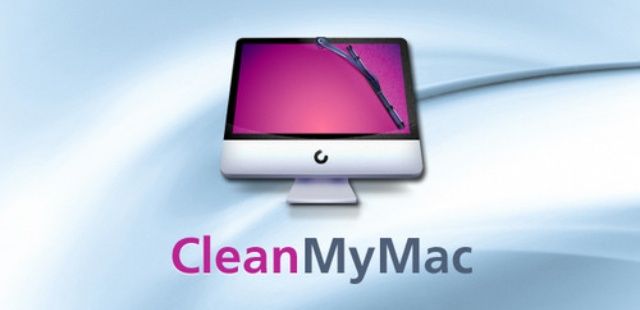 Dr. Cleaner
Benefits
Free version with all the basics
Compatible with latest macOS High Sierra
Customer support app
Includes unique features
Maintains a storage-optimized Mac
Drawbacks
Omits handy features
Not multi-tool
The Upshot
CleanMyMac offers a no-frails and powerful tool to keep your Mac sparkling clean by erasing junk. With a crystal-clear and intuitive interface, Dr. Cleaner pales in comparison with this software. You won't wrestle with annoying pop-ups and futile permission prompts. It's notarized by Apple and comes with customized cleanup tips.
Part 3: Alternatives to Dr. Cleaner and CleanMyMac
iMyMac Mac Cleaner-A Formidable Alternative
Mac Cleaner offers a powerful multi-tool to spruce up, speed up and optimize your machine. It's an all-in-one and award-winning system utility to save you chunks of time. It boasts state-of-the-art algorithms, a variety of robust features and tools to annihilate junk, erase clutter, remove sizable or obsolete files, and redundant contents so that to promote superior performance.
It comes with deep-penetrating wiping algorithms to remove the remnants of uninstalled software, iTunes backup, Mail attachment, and junk. Mac Cleaner has a simple and intuitive layout for smooth navigability. It stops your Mac from being bogged down by useless files or memory-hogging apps. It runs like a stink by meticulously cleaning up your computer.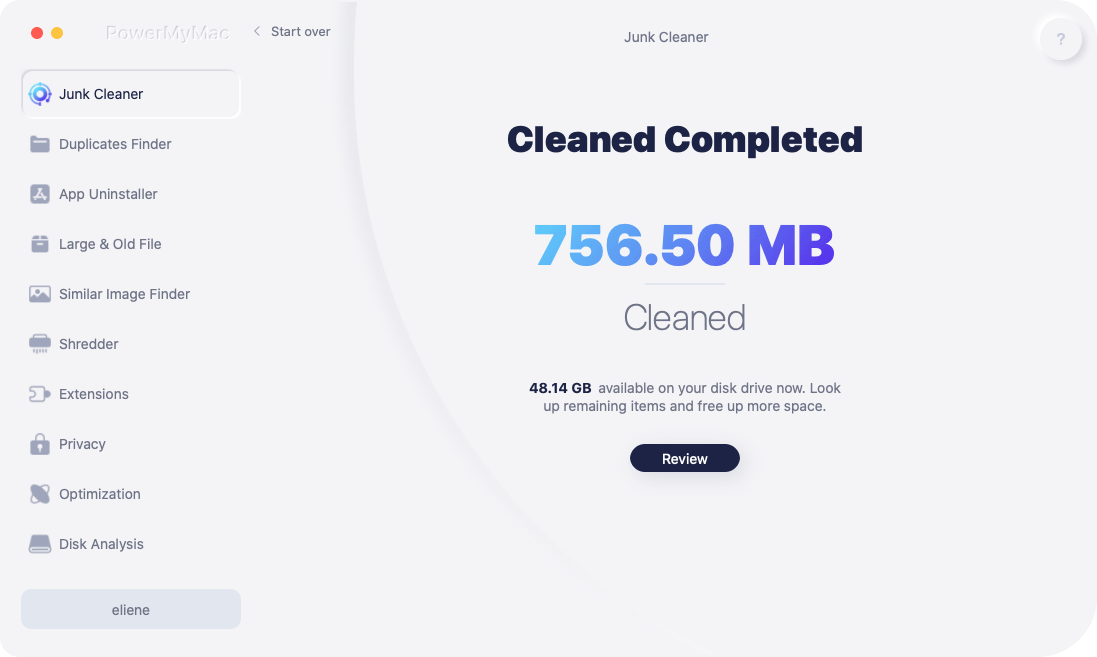 It computes the status of your CPU, memory, disk, and battery state. It's designed for the full range of the macOS lineup as a winning combination of nifty features with a super-sleek interface and includes a free version to reclaim 500 MB in a click.
Go Manual
Apple's macOS allows you to spruce up your computer manually without installing utilities or software. You can disable startup apps via Login Items (System Preferences > Users & Groups) or nuke applications with a mere drag-and-drop Empty Trash.
However, hunting down bugs is like a needle-in-a-haystack search. Apple has another built-in feature that gives a detailed summary of your system's storage information. Go to Mac> Storage > Manage to cast an eye on this monitor.
Watch Your Minimum Disk Space
A Mac stashed with essential and useless files to the brim runs at snail's pace with hogged memory. The general rule of the thumb from Mac users recommends you keep 10% to 20% disk space free in order for your machine to hit peak performance. HDD-based Macs get a new lease of life after defragmentation.
Part 4: Conclusion

Dr. Cleaner and CleanMyMac represent tiptop apps developed to reclaim storage space by combing out unused or redundant stuff. Depending on your needs and personal taste, the best tool varies from one user to another. All the products dissected above have created a superior reputation and brand recognition for authenticity, as well as efficiency.
Stack up different features against each other to get a bang for your buck. iMyMac Mac Cleaner packs quite a punch as your optimization arsenal for multi-purpose maintenance making it a must-have at half cheap the price.
Which product do you trust most? Share your favorite app with our readers below.