Have you been hit by a "Zeus Virus Detected" warning? Avoid the fake notification as you're at risk of clicking a perilous link devised by a fraudulent website. The scam website has mapped out a scheme to trick you into getting in touch with scammers via the phone numbers displayed.
At the outset, turn a blind eye to these contacts and don't call these cyber thieves. All detection trotted out as virus security notification lead you right into the hacker's well-orchestrated trap. A click floods your window with many pop-ups admonishing the user to fortify the system.
In this article, we will show you how to remove Zeus Virus on Mac.
Article GuidePart 1: Zeus Unearthed: A New, Stealthy & Destructive Phishing Technique Part 2: How to Remove Zeus Virus from Browsers on MacPart 3: Alternatives to Get Rid of Zeus Virus from MacPart 4: Conclusion
Part 1: Zeus Unearthed: A New, Stealthy & Destructive Phishing Technique
What if You Click?
When opened, the scam website throws up a tirade of pop-ups. It hints your Mac is infected either by viruses or other malicious applications that must be purged and system vulnerability fixed. It also stresses closing the website exacerbates the damage and vulnerability.
A subsequent pop-up reports the website has identified the Zeus virus along with a potent Trojan trying to extract logins, banking data, and snoop internet browsing activity. It further reveals your firewall was thrown off the scent by the attack exposing the system to damage. Users are coerced to go to an Apple repair store or to hit the "+1-877-885-8689" number.
Unsurprisingly, this is not Apple's official customer care number but the scammers'. If you get in touch, they attempt to rip off unsuspecting visitors. The site developers lure users into paying for useless software or paying on the nail for technical assistance.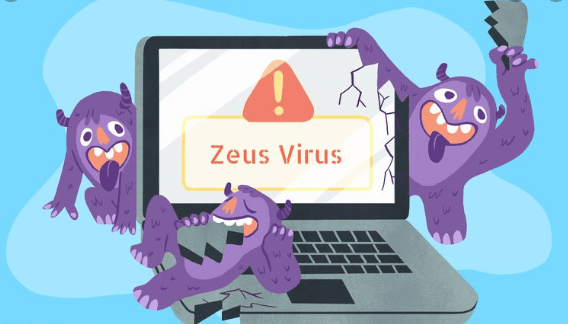 Patterns of Scam Websites
Scam websites may be launched by browsers with embedded potentially unwanted apps (PUAs). You may have downloaded or installed this category of apps inadvertently. When you install them, they trigger redirects to devious, deceptive websites, harvest private data and inundate you with intrusive ads.
Unsolicited apps of this genre capture IP addresses, geo-locations, typed search queries, and other troves of information. In extreme cases, these apps mine sensitive data. Developers transmit the data with hackers who exploit it to create revenue.
PUAs also exhibit misleading, pushy ads. When clicked, they launch fake or malicious sites and implement scripts that unleash invasive downloads or installations. PUAs exhibit ads as coupons, surveys, pop-up ads, or banners.
How to Thwart Installation of Potentially Redundant Application?
Third-party downloaders, peer-to-peer networks, torrent clients, eMule, and other instruments or sources pose software-related threats. Always download apps via official sites and direct download links. You need a safe pair of hands to manage downloads or installations.
Keep a weather eye on "Custom", "Advanced", "Manual", or settings of setups and turn down offers to download redundant software.
Part 2: How to Remove Zeus Virus from Browsers on Mac
How to Steer Clear of the Murky Waters of Zeus
You can take several steps to hold the devastating impacts of Zeus virus pop-ups and redirects. Firstly, exercise reasonable care on the category of sites you open. When you encounter a website with several free bonuses and winnings without paying a penny-it sounds like they fell off the back of a lorry.
Manually Purge the Zeus Virus Notifications from Mac
Head to the relevant browser settings and reset to default values following the steps below.
Safari
Launch Safari and tap on its icon in the menu bar.
Under the drop-down list, choose Reset Safari.
Scroll to the reset menu, confirm you've checked all the fields and hit Reset.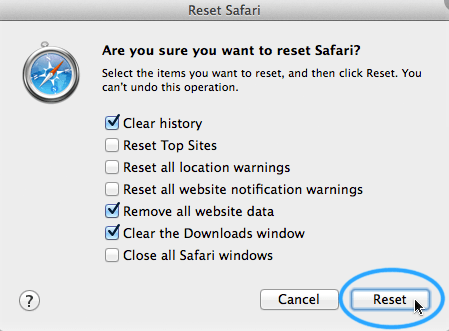 Google Chrome
Launch your Chrome.
At the upper right of the display, hit the More option with tripartite dots and then choose Settings.
Look for Advanced Settings at the foot of the page and hit it.
Next, head for the Reset settings.
Click on Restore Settings to Original Defaults.
Authorize the range by clicking Reset Settings.
Firefox
Launch Firefox.
Choose the menu bar shown behind three heaped lines.
Pick out the question mark at the foot of the list of options.
Choose Troubleshooting Information.
Under the new menu, tap on the Reset Firefox key.
Part 3: Alternatives to Get Rid of Zeus Virus from Mac
A Reputable Anti-Malware Extension
For Zeus virus prevention or quarantine, you should have a sporting chance with an outstanding anti-malware extension that obstructs phishing or scam sites. The in-browser instrument kicks in to inhibit infectious links or intruders lurking online and corrupt a device powered by a browser-based OS.
Anti-Spyware
You can purge Zeus virus or affiliated Trojans with an anti-spyware tool. A tried and tested anti-spyware works like a dream in keeping crypto-ransomwares at bay. Best of all, it shields your Mac against spyware and renders real time scanning with a 24-hour watchdog for potential intrusive software.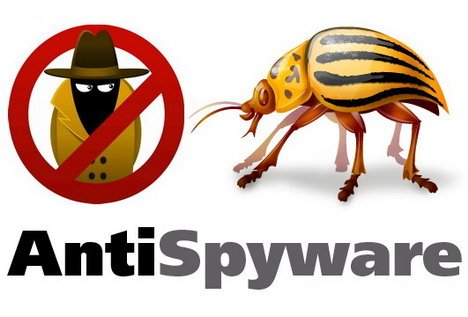 Dedicated Security System Utility
You can quarantine the Zeus virus peril with a specialized security system utility. Authentic applications come in handy for rendering vital security measures to your browser machinery. With a single click, you can wipe out unwanted applications or malware from your Mac.
Bonus Tip: Mac Cleaner Keeps your Computer Clean & Fast
iMyMac Mac Cleaner reclaims disk space by wiping out any tracking cookies and gives you leverage against memory hogging applications. This proprietary tool packs a punch for junk and hard drive avengers to optimize performance. Importantly, this software makes it possible to maximize the clout of Mac.
Additionally, Mac Cleaner not acts as a powerful decluttering tool but combines extra functions under the hood. It includes an agile uninstaller to wipe away stubborn software or vestiges. Combine its plethora of state-of-the-art features with the tools mentioned above to effortlessly advance your machine's performance.
This powerful utility uses smart algorithms to help you deep clean your Mac. It has plenty of innovative features to detect and fix Mac's storage issues.
Part 4: Conclusion
For starters, the mention of Zeus could send a chill down your spine and you may end up playing into the hands of its devious developers. On the contrary, this article has thrown light into its controversy and our readers should not be lulled into phishing schemes.
The steps we've discussed above make it a breeze to tackle the malware heads-on before its runaway infection embeds into your system. Synergize automatic or manual solutions to fortify cyber security protection.