Some will say they don't need antivirus protection for their Mac computers. This is because of the popular notion that Macs don't get infected with viruses. However, this is far from the truth. Although Macs are less targeted compared to Windows PCs, they can still get infected.
The risks of getting infected by a virus are increasing day by day. That's why it's best to get the best virus protection for Mac computers. This article will provide a list of antivirus software for Mac devices. Read on to learn which antivirus program is best for your Mac.
Article GuidePaid Or Free Antivirus Software For Mac, Which Should I Choose?Do I Really Need An Antivirus For Mac?Best Paid Virus Protection For MacBest Free Virus Protection For MacDoes The Antivirus Software Affect The Performance Of My Mac?In Conclusion
People Also Read:Top 6 Ways to Remove Virus from MacApp Not Safe on Mac, Full Solution are Offered
Paid Or Free Antivirus Software For Mac, Which Should I Choose?
This debate is the same for both Windows PC and Mac computer users. Although free antivirus programs can help protect your computer against threats, they are free for a reason. For instance, they might lack some features only available in premium versions.
If you have a lot of systems within a network, it means that cyber attacks have more targets as well. Additional features and management tools allow you to formulate policies that can reduce these added risks. Although Mac computers are considered generally safer compared to Windows PCs, it's not worth risking a lot for saving a little amount of money.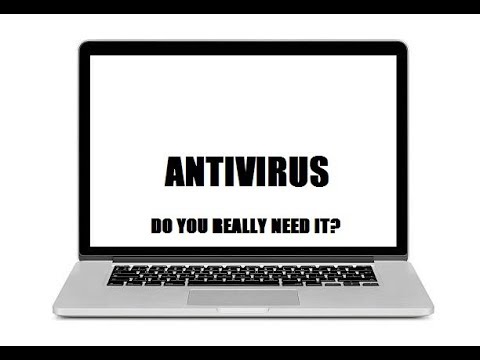 Do I Really Need An Antivirus For Mac?
The answer to this question is really up to you. The risk of being infected is actually lower compared to Windows PCs. If you apply best practices when it comes to security measures, then you probably won't experience any problems.
The same goes if you're not easy prey for common scams. For instance, you can defeat ransomware simply by having backups of everything essential to you. Although, if you've experienced malware attacks on Windows PCs before, you'll notice that it's a huge waste of your time. This is especially true of very important data were damaged. Here's a big question, are antivirus software for your Mac worth the money when it comes to your time?
Best Paid Virus Protection For Mac
01 – Mac Internet Security X9 By Intego
This antivirus software from Intego costs USD 39.99 per annum for 1 computer. It boasts of features including firewall protection and precise virus scanning. The said company has been protecting Mac computers for more than 20 years.
Thus, it knows exactly what type of security Apple devices need. This is a powerful antivirus engine that scans your Mac device for threats. In addition, it provides you a fully-functional firewall in order to manage network permissions.
02 – Bitdefender Antivirus For Mac
Bitdefender integrates seamlessly with Mac operating systems. In addition to scanning for Mac viruses, it scans your device for Windows malware too. When it comes to accuracy, it's scanning features are top-notch. Bitdefender Antivirus For Mac comes with adware removal and ransomware protection. This is one of our top picks when it comes to antivirus software for Mac devices.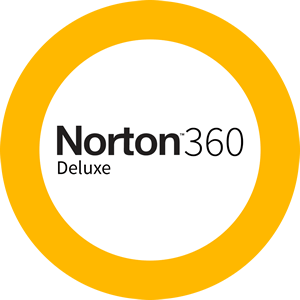 03 – Norton 360 Deluxe
This antivirus software costs USD 9.99 per month and protects up to 5 different devices including Macs, Windows PCs, tablets, and smartphones. It has a robust detection engine that allows it to pinpoint malware in your device.
Norton is a popular brand when it comes to the world of antivirus software. However, even though it provides a robust security system, you will notice that your computer will become sluggish due to the heavy amount of memory it uses. That's why if you wish to keep your system speedy, you can look for other options on this list. But, if you want a dependable, robust antivirus system, then Norton 360 Deluxe is the right choice for you.
04 – Kaspersky Internet Security For Mac
Kaspersky is another excellent antivirus tool in the market that can detect malware easily. It has a lot of features such as parental control, ransomware protection, and tools that ensure you are able to shop online securely.
Although it comes with a wide variety of features, it has one thing that bothers us, the user interface. Kaspersky's look and feel might be hard to navigate especially for beginners. However, once you get a hang of it, you can navigate it fairly easily.
05 – ESET Cyber Security | Antivirus For Mac
This antivirus has garnered high scores from independent, third-party testing labs. It's not the fastest when it comes to scanning; however, it provides deep scanning technologies to ensure that your Mac is free from malware or viruses. It has plenty of features such as parental controls. The only downside? It doesn't provide website filtering for users.
06 – Antivirus For Mac By Trend Micro
This is a great option for those using macOS High Sierra version 10.13 or later. This has been built for seamless compatibility with Mac operating systems. It offers a lot of features such as antivirus protection, privacy checker for social media platforms, tools for ransomware protection, and filters for email scams. Compared to its previous versions, scanning speed is improved with the latest Trend Micro Antivirus for your Mac.
07 – ClamXAV
It's not a real sales-y kind of name. Plus, it wouldn't sound like it's an antivirus program. However, it's one of the top picks by IT professionals. The interface is very simple and is also easy-to-understand. It's still a great pick if you want protection for your Mac. Finally, this paid option comes with the ability to detect viruses contained within email attachments. It costs USD 29.95 per annum to protect 3 Mac computers max.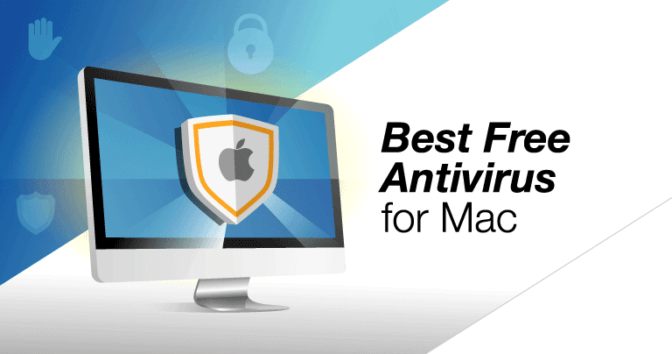 Best Free Virus Protection For Mac
01 – Avira Antivirus For Mac (Free)
Avira enabled you to block the latest malware within your device before it can actually cause damage. Although it's not packed with a lot of features, Avira takes you on a more lightweight manner. It doesn't provide a lot of features such as web filtering, network scanning, and other extras when it comes to security. However, it's laser-focused on one thing, keeping the Mac device free from malware.
This doesn't mean that Avira is not a powerful, robust system. It has a scanner that does it job real-time checking files that your computer accesses at the moment. Thus, you can instantly know if a file is out there to do your computer harm.
Aside from checking out threats against Mac devices, it also uses its own Windows experience in order to check against Windows PC malware. Thus, you are ensured that you won't be able to share files that can harm other people.
02 – Free Antivirus For Mac By Avast
It packs a punch when it comes to features and offers real-time defense against threats. If you think your Mac computer has a problem, it can run through full system-wide scans. Or, you can check out specific files, drivers, or folders. When you're not using your computer, you can set Avast antivirus to check and scan your system automatically.
It contains a feature called Web Shield. This feature blocks potentially dangerous downloads (including email attachments). In addition, it warns you early on about malicious websites. Ad tracking is eliminated as well as protecting your privacy and sensitive information from prying eyes. Finally, it has its own scanner for wireless networks. This feature-packed scanner checks connected devices, routers, and your own networks and is able to alert you when there are vulnerabilities within.
03 – Bitdefender
The main thing that's great about Bitdefender is that it offers an easy-to-use interface. Plus, it also provides signature updates that are implemented hourly. This free, lightweight, malware detector can detect and delete malware on both Windows PC and Mac devices.
It provides a status display showing you how Mac's system is currently doing. Bitdefender provides four different buttons allowing you to run through a quick scan of essential locations, to do an in-depth check of Mac's entire system, and to run quick scans of certain folders or apps you wish.
Bitdefender might appear basic; however, it has provided a lot of neat touches to it. For example, you don't need to wait for another 24 hours just to get signature updates. It actually does updates on an hourly basis. In addition, the Virus Scanner will automatically get its latest version before beginning a scan of your system.
What don't you get from Bitdefender (free)? Well, it doesn't include the protection that comes in real-time. Plus, it doesn't provide web filtering as well. The free Bitdefender doesn't provide useful tools in order to have a complete solution for your security.
04 – Sophos Home
This is a free option that's very competitive. There's one great thing about Sophos; it provides a lot of features with its free version compared to other paid versions. One account can help you protect a maximum of three Mac devices (or Windows PCs).
You can even check and then manage the status of your Mac device remotely. This can be done through a web console which is very useful if you want to protect an entire household. It provides on-demand scanning to detect and clean infected data. Aside from these, it also provides protection in real-time.
Browser filtering is included as well. This allows you to protect your computer from dangerous sites. Parental control allows you to specifically determine which sites can be accessed by your child and which ones to block.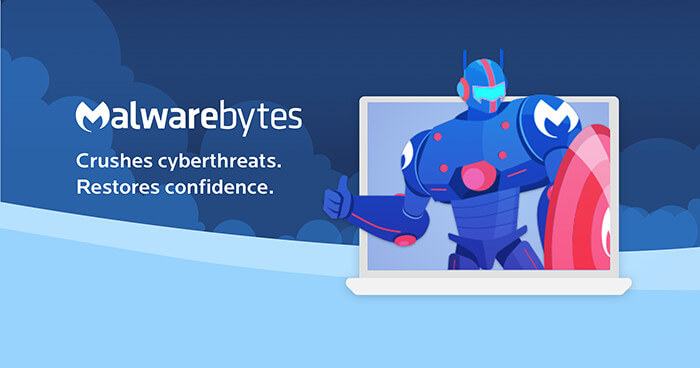 05 – Malwarebytes
This is easy-to-use antivirus protection for your Mac. It is quick and comes from a big-name service provider. Malwarebytes was created to not only detect the latest ransomware or risky threats but it also does so without slowing down your computer.
Ever since 2006, Malwarebytes has come into play with regards to protecting against Windows threats. The Mac version of this antivirus software is as effective as well. It's very simple to use and provides on-demand scanning.
The free version isn't able to stop attacks since it doesn't offer real-time protection. However, it can easily remove infections existing within the system. Malwarebytes usually don't come into conflict with other antivirus software, so it's a great addition to another protection system. This system comes as a very lightweight application with a relatively small size compared to its competitors.
One thing about Malwarebytes is its speedy performance. The company claims that the product can scan an average system within 15 seconds. Thus, before you finish that cup of coffee, Malwarebytes have already finished scanning your system.
Malwarebytes comes in both free and paid versions. It provides a 30-day trial which allows you to block threats in real-time. However, if you opt for the free version, the real-time protection expires after 30 days.
The premium version allows you to protect up to 10 devices if you wish. But it does so at a higher rate. Although the free version can be good enough to protect your Mac device in a lightweight manner, the premium version can do so much more.
Does The Antivirus Software Affect The Performance Of My Mac?
A lot of people believe that using antivirus software within your computer can lead to a sluggish performance. However, it impacts is not as big as it seems. For instance, tests have found out that there were no significant decreases in performance when it comes to using Kaspersky, Norton, or ClamXav. However, decreases in performance were noticed in Trend Micro, Bitdefender, ESET, and Sophos. So, it's up to you to choose the right antivirus that won't compromise the performance of your Mac.
In Conclusion
Although Mac computers experience fewer attacks compared to Windows PC, it is still vulnerable to getting infected by malware. That's why it is important to choose the right antivirus for your Mac. In this guide, we've given you both free and paid options.
It is important to note that some antivirus software can affect the performance of your Mac. Others, don't have a significant impact on your computer's performance. Although it all boils down to the RAM of your computer, you still have to choose one that fits your device. One thing is clear though, if you have to protect your privacy and important data, you have to get the best virus protection for your Mac device. Keep you and your Mac computer safe!