Fitbit has carved a name as a reliable fitness band that helps you push the frontiers of possibilities in style. Your Fitbit account stores stats such as height, sex, and weight to compute stride lengths, distance or basal metabolic rate to determine calorie burn. Fitbit inspires you to hit your fitness goals by tracking your lifestyle aspects like exercises, sleep, and weight.
Get an in-depth picture of your body, health, and progress with a Bluetooth-enabled Mac. Fitbit Charge 2 allows you to set up a tracker with your Mac and access the fitbit.com dashboard for your stats.
This article will thoroughly slice up how you can customize Fitbit on Mac to make the best out of your fitness investment.
Article GuidePart 1: Install Fitbit Connect and Sync Data with Your Fitbit Dashboard Part 2: Customize Your Fitbit for Greater AccuracyPart 3: Other Options to Customize Fitbit on Mac
People Also Read:How to Completely Uninstall Chromium on MacHow to Access and Open The Terminal on MacHow to Install Windows on Mac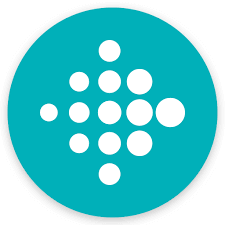 Part 1: Install Fitbit Connect and Sync Data with Your Fitbit Dashboard
Approach 1: Install Fitbit Connect
For Mac users, setting up your tracker requires you to install a free software app called Fitbit Connect that allows it to sync its data with fitbit.com dashboard.
Click https://www.fitbit.com/setup.
Browse down and select the option to download. Windows displays "Download for Mac" option.
You'll get an option to open and save a file; select open. In the meanwhile, you'll see a prompt to install Fitbit Connect.
Double-click "Install Fitbit Connect.pkg. The Fitbit Connect installer thrusts into action.
Select Continue to explore the installer plateau.
Click on the Set up a New Fitbit Device
Follow the explicit instructions to open a new Fitbit account, or sign in to your current account, and sync your tracker with the app.
When you complete the foregoing setup steps, Fitbit stewards you through your new alta or Charge 2 and then lands you on the fitbit.com dashboard.
Approach 2: Syncing Your Tracker Data to Your Fitbit Account
When you start using your fitness tracker, you'll need to frequently sync it with your Fitbit dashboard. The dashboard keeps track of your progress, exercise chronology, sleep patterns, suggests challenges, and much more. Sync at least once per day.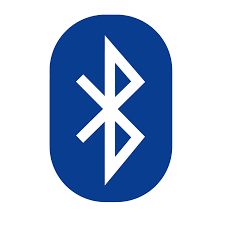 Fitbit Connect uses Bluetooth Low Energy (BLE) to sync with your tracker. Fitbit Connect syncs within 15-minute intervals if the tracker remains within 20 feet range from the computer. To enjoin syncing, click the Fitbit Connect icon nestled near the date and time on your screen, and then select Sync Now.
Fitbit Connect may experience issues like crashing or failing to open. The Fitbit Community recommends a high-performance machine with GBs of storage space and high speed. Junk files, gigantic or obsolete data, remnants of uninstalled software, and other traces of digital litter disrupt the fitness tracker app. Try PowerMyMac, a multi-tool with potent algorithms under the hood to tidy up your Mac.
iMyMac PowerMyMac packs a full-range of utilities for smarter cleanup and optimization of your Mac. Understand your Mac status and capitalize on the Toolkit for incisive maintenance to give your Mac speed boost. A shipshape Mac promotes fluid and fast processing of data by retrieving the memory. A clean Mac ensures you don't get out of your stride with minimum downsides.
Part 2: Customize Your Fitbit for Greater Accuracy
Way 1: Getting to Know Your Tracker
With your tracker connected to Fitbit.com, Fitbit Connect will alert you and throw up basic instructions on using your device. You can now sign in your account dashboard to access your synced data. It automatic tracks a variety of stats and streams data into your dashboard once you sync the tracker.
The Fitbit dashboard stores troves of stats captured by the tracker such as:
Sleep history, including hours spent and patterns
Stationary vs. Active hours
Exercise history and progress towards a projected goal
Beats per minute (BPM), average resting heart rate, and time while locked in heart-rate zones
Way 2: Exercising with Fitbit Connect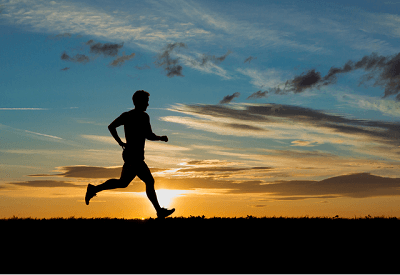 Fitbit detects and records handpicked exercises automatically with Smart Track. For hairsplitting accuracy or to glimpse real-time stats and a workout thumbnail description on your wrist, you can signal your tracker when workouts start or end. All exercises appear in your workout history for in-depth analysis and contrast.
Way 3: Capitalize on SmartTrack
SmartTrack puts a feather on your cap for proactive moments of the day. When you sync a tracker following a SmartTrack-detected workout, you can access a variety of stats in your regimen history such as duration, caloric expenditure, impacts on your health and more.
Part 3: Other Options to Customize Fitbit on Mac
Option #1 Sleep Tracking

Wear your fitness band to bed to automatically track both your sleeping time and slumber quality. To access your sleep data, sync your tracker when you get out of bed and check your dashboard. For more information about sleep tracking, click help.fitbit.com.
Option # 2 Sleep Goals & Bedtime Reminders
By default, you have a personalized but variable sleep goal of eight hours per night. Your Fitbit dashboard can suggest consistent bedtimes or wake times to improve the fluidity of your sleep cycle. You may want a nightly reminder when it's time to prepare for bed.
Option #3 Change the Clock Face and Orientation
Charge 2 or Alta offer multiple clock faces in either horizontal or vertical styles. You can reset your clock face using the fitbit.com dashboard. However, all notifications are displayed horizontally, even for vertical clock orientation. To change your clock face:
With your device close, in the Fitbit Connect, tap the Today tab> your profile picture > your device image.
Hit Clock Faces > All Clocks.
Scroll through the available clock faces. Tap the clock face you prefer and hit Select to apply it.
Sync your device to view the change.
Final Thoughts
Get your Fitbit on Mac down to fine art to hit your stride and sweat it out with a versatile regimen with a personal touch. With the online Fitbit dashboard, you can tweak your Fitbit world in a few tricks that will help your tracker compute stats with precision. Remember most of the setup information comes with your purchase documentation. Browse through the user manual for explicit instructions.
You can also find helpful information about the band and Mac on Fitbit community forums as others may have experienced a similar challenge. Check other details at https://help.fitbit.com/ or contact their technical team to overcome troubleshooting issues.