In the event that you got used to private browsing, maybe you heard about search encrypt or you are actually utilizing it. But unlike what it advertises on how it is secured for browsing it is actually a browser hijacker and you may want to remove search encrypt.
What's private browsing supposedly do is not letting other people see your browsing history in a case that you are sharing a computer, it can also prevent cookies from the websites that you visit to be saved on your Mac though and search encrypt is pretending to be a private browser.
Article GuidePart 1: What Is Search Encrypt on Mac?Part 2: How to Prevent Search Encrypt from your MacPart 3: Ways to Delete Search Encrypt on Mac Part 4: Conclusion
Part 1: What Is Search Encrypt on Mac?
The developers of search encrypt will make you believe that by using it you are protecting yourself from possible viruses and malware, but it's not.
It is a Potentially Unwanted Program (PUP) what it does is when it is installed it has the ability to change the browser settings even without your authorization solely for marketing purposes.
It sounds illegal right when a program like this can change your settings without your knowledge, but did you know that when you installed it you are already accepting in that agreement that they can modify your settings since it's written on the terms and conditions of the service. That is how the program covered it well enough.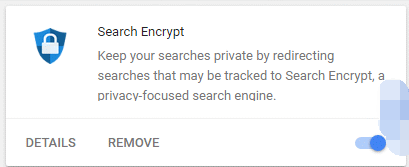 Signs that your Mac has Search Encrypt Virus
The browser seems to have lag times and performs slowly than expected
Links that you are browsing is directing you to a totally non-relevant website
Your browser's homepage redirects to searchencrypt.com
Seeing more pop-ups or banners that is non-relevant on the website that you are browsing
Search Encrypts Potential Risk on your Mac
What makes it scarier is Search Encrypt does not filter the adverts that they are promoting, which makes it more vulnerable to viruses, phishing, and scamming materials.
The danger level of Search Encrypt is at medium to low, however since it is a browser hijacker and keeps track of your browsing history the likely of being hacked or scammed is there. Such as your credentials with financial institutions and social media accounts.
If not then you might fall prey on those false adverts, like warning signs that your computer is at risk and you need to purchase something from their website.
Part 2: How to Prevent Search Encrypt from your Mac
There are ways on how you could get search encrypt, one is by deliberately installing it on your Mac or by downloading some software or applications that search encrypt is already included on the package. Here are some guidelines and tips on how you could prevent search encrypt from your Mac:
Do not be trigger happy, this means don't just click any pop-ups or adverts that are showing on your screen, some of them might get your attention that there is a problem on your Mac
Always check all the information of software or app prior to downloading it
Make sure that your operating system is always updated
Check the applications installed on your Mac and extensions installed on your browser
Perform a deep clean on your Mac regularly using iMyMac Mac Cleaner
Bonus Tip: How to Deep Clean your Mac in Easy Steps using iMyMac Mac Cleaner
Getting your Mac cleaned is not that easy, all you have to do is delete unnecessary files on your Mac, uninstall outdated software and apps, clean up your browsing history and remove extensions on each of the browsers that you are using.
Keeping that routine can be a long process also there is a tendency that you might forget some of the steps, instead of doing the routine manually you could use iMyMac Mac Cleaner a tool that has several features for you to use in just a few clicks
Download and Launch iMyMacMac Cleaner from imymac.com
On the main page, it will give you a summary of what is the Status of your Mac like your available internal storage
Click on the module Junk Files> Select System Junk > Click on Scan button
It will display all of the junk files that you may want to get rid, select the items that you want to delete or click on Select All if you want to delete all of them
Click on Clean button at the bottom right of the screen > A Confirmation box will appear then click on Confirm
Repeat the process for Mail Trash, Trash Binand Large and Old Files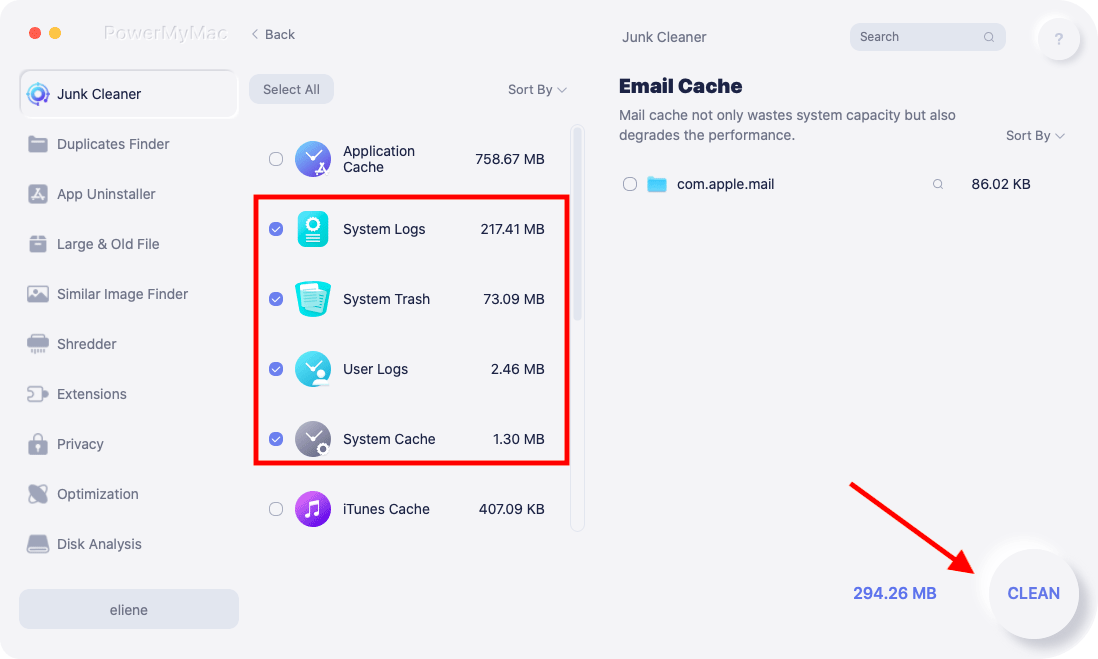 These are the tips on how to prevent search encrypt from infecting your computer, but what if search encrypt is already on your Mac? On the next part well share the options on how to get rid of search encrypt manually and also with the help of iMyMac Mac Cleaner.
Part 3: Ways to Delete Search Encrypt on Mac
We have options on how to remove it on your browsers, we have the steps for Safari, Chrome, and Firefox manually and doing the long cut or utilize iMyMac Mac Cleaner to make it easier.
Remove in Safari
LaunchSafari then Select Safari Menu > Go to Preferences
On the window select Extensions > Browse through the list and look for Search Encrypt
Select the Extension then Click on the Uninstall button to remove
Remove in Google Chrome
LaunchGoogle Chrome on the main page beside the address bar > Click on the "three dots" icon
On the list select Settings another window will open > and on the left side of the screen Select Extensions on the categories
Look for Search Encrypt > Click on Remove
Remove in Mozilla Firefox
Open Firefox browser > beside the address bar on the right side of the screen. Click on the "three horizontal lines" icon
Proceed to Ad-Ons then > Select Extensions
Locate Search Encrypt, once found click on the three-dots icon > Select Remove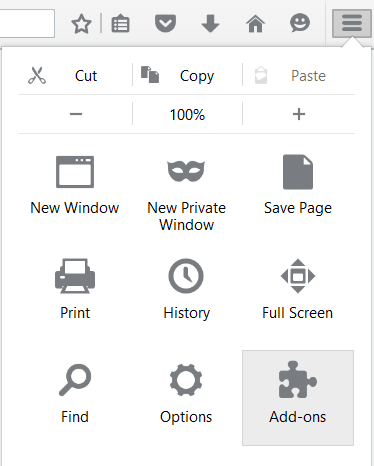 Uninstall Search Encrypt on Applications
Always remember to delete all suspicious application on your Mac, also the outdated ones to keep the security of your Mac, due to outdated software or application its developer is no longer supporting its security features.
Locate Finder> Select Applications
Browse on all of your Applications and if you find anything that you don't remember installing, including search encrypt > Click on File
On the drop-down list Click Move to Trash
Click and Hold the Trash Icon > Select Empty Trash
Note: There is no guarantee that some related files on the application that you uninstalled are deleted as well, you still have to go to your file manager or internal storage and delete the residue of the app
Delete Search Encrypt in all of your Browser using iMyMac Mac Cleaner
Download and LaunchiMyMac Mac Cleaner
On the left side of the page > Select Extensions
The list of browsers that you use will show on the left side > Select Safari
Locate Search Encryption the List on the right side > Click on Clean at the right bottom of the page
On the confirmatory box Select Confirm
Repeat the steps for the other browsers on the list such as Chrome and Firefox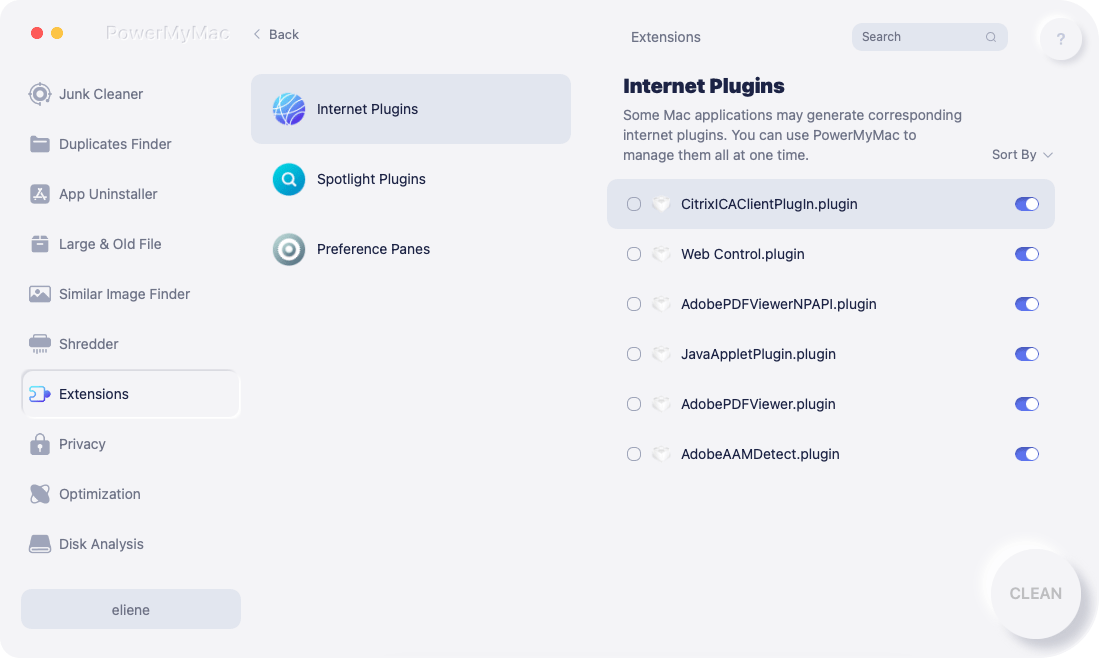 Part 4: Conclusion
Protecting our privacy is very important nowadays since hackers and malware are extremely rampant, though always remember that if its something that looks too good to be true there could be a catch. Make it a habit it read some of the important parts of the terms and conditions before jumping into an agreement.
It's a good thing now that apps like iMyMac Mac Cleaner is already out in the market to help you prevent falling into these eye preying software to squeeze out some good money from you and you can utilize it for free.