Optimized Storage in macOS Sierra and later free up space by stashing your data in the cloud with on-demand accessibility. It eliminates content from your local drive by relocating files to your backups.
During installation, Sierra prompts you to turn on Desktop and Documents folder syncing while it annoyingly enables the relevant Optimized Mac Storage checkbox in default. Unfortunately, many users inadvertently store essential data via Optimized Storage.
Optimized Storage usurps control over local storage by automatically deleting selected files. This article will get you in the driver's seat to turn off Optimized Mac Storage to disable or manage options creatively.
Quick Guide: How to Turn Off Optimized Mac Storage?
Click the Apple icon at the top left corner of your screen.
Choose System Preferences in the drop-down menu.
Tap iCloud.
Click Options near the iCloud Drive.
Click to un-tick the checkbox at the foot of the window of Optimize Mac Storage.
Choose Done once finished.
Article GuidePart 1: How to Optimize Storage Settings WorkPart 2: How to Turn Off Optimize Mac StoragePart 3: Other Possibilities To Turn Off Optimize Mac StoragePart 4: Final Thoughts
People Also Read:Top 6 Ways to Remove Other Storage on Your Mac EfficientlyWhat is Other on Mac Storage and Quickly Clean Them
Part 1: How to Optimize Storage Settings Work
The impetus for Optimize Storage
iCloud Optimized Storage brought a new addition to the Mac lineup for saving space on your drive by relocating documents you don't use frequently to cloud. It transfers photos, movies, MP3, email attachments, and other files in the cloud but allows on-demand accessibility.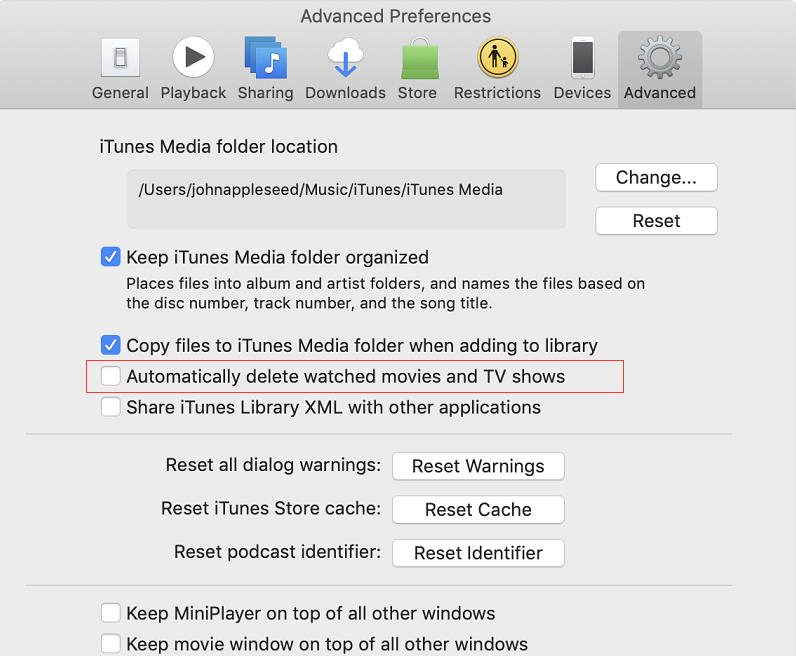 Flight Path to Optimize Storage
From iTunes, select iTunes> Preferences, then choose Advanced. Optimize Storage enables "Automatically delete watched movies and TV shows".
Go to Mail, select Mail> Preferences, then tap Accounts. In the Account Information part of your email, Optimize Storage tweaks the Download Attachments pop-up toolbar to Recent and None.
Optimized Storage Settings
Go to the Apple menu, select About This Mac, and then choose Storage. An overview of free space and amount taken up by various types of files such as apps, photos, and videos appears.
Click on the Manage option to view different suggestions for optimizing storage. Hit Optimize to save space by automatically eliminating iTunes movies or TV shows you've already enjoyed. It also gives you the option to retain recent email attachments.
Choose Don't automatically download attachments for Mail to save only opened or saved files.
Optimized Storage is turned on by default on newly-created macOS versions. Optimizing storage for email attachments, TV shows, and movies will not eat up iCloud storage space.
Run a Tight Ship with Mac Cleaner
Defy the impact of slow computing imposed by unneeded junk with an all-round Mac cleaner for top-flight performance. Under the hood, this Mac Cleaner packs advanced algorithms for deep scanning hard-to-reach areas to get rid of all performance-sapping factors. Give it a try to free up generous capacity on your Mac without the Optimize Storage feature. Leverage a rich collection of nifty, powerful, and versatile tools to manage the status of your Mac from a single point.
This handy tool has evolved with Mac's lineup to reclaim disk space by nuking all remnants of unwanted pieces of data. With this military-grade optimizer, you'll revamp how your Mac looks, runs and behaves. You can avoid having misplaced or reconstructed files in your home folder with Optimize Storage deactivated. Mac Cleaner strikes a healthy balance between storage space and peak performance in a click. A neat and shipshape Mac maintains an organized structure for smooth operations.
Part 2: How to Turn Off Optimize Mac Storage
Method 1: Toggle off Optimized Storage
Optimized storage comes in handy for iCloud subscribers, but an entry-level 5GB package means you'll quickly fall short of space. If you want to keep TV shows or movies on your drive to ensure you don't re-download them frequently, you can toggle off the feature.
Click the Apple icon at the top left corner of your screen.
Choose System Preferences in the drop-down menu.
Tap iCloud and click Options near the iCloud Drive.
Click to un-tick the checkbox at the foot of the window of Optimize Mac Storage.
Choose Done once finished.
Method 2: Manage Files or Folders Stashed in Cloud
Having a part or all apps synced with the cloud with overkill files and folders associated with them comes with the tradeoff of shrinking space. You can decrease some of the storage space eaten up by eliminating unnecessary data.
Launch a Finder window and choose iCloud Drive in the sidebar.
Double-click a folder to access its contents.
Choose an item that you wish to delete. You can multi-select files simultaneously.
Right-click or ctrl-click on the files.
Choose Move to trash to erase them.
Yanking files out of iCloud into a local folder also saves space.
Method 3: Toggle Off iCloud Photo Library
Users with a fetish for the Photo library have to give up much space in iCloud. With images in the cloud, you can access them across your devices but you end up overstraining iCloud storage room. You can toggle off iCloud Photo Library across all your devices to free up tons of room in iCloud.
Click on the Apple icon in the top left corner of your screen. Choose System Preferences in the drop-down menu. Click on iCloud> Manage in the bottom right end of the window, choose Photo Library in the sidebar. Click Disable and Delete.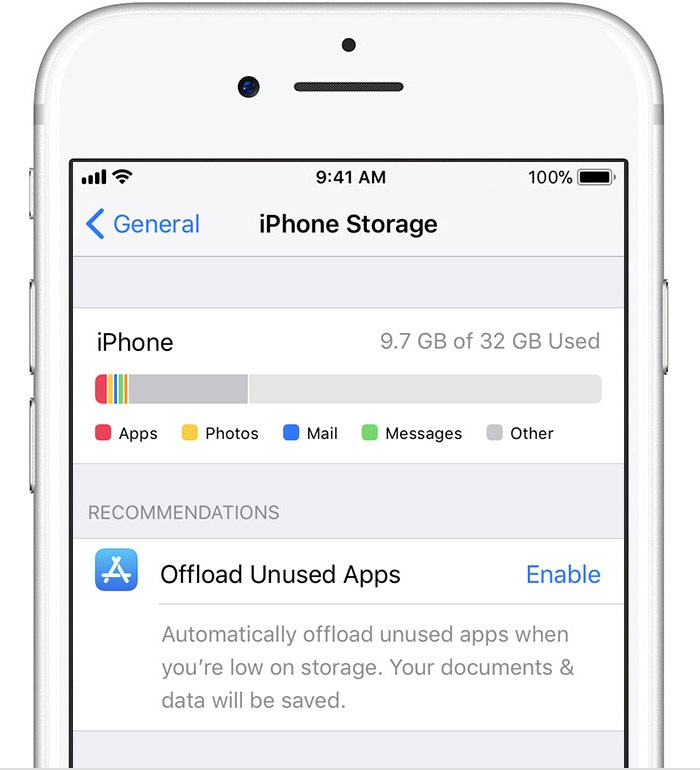 Part 3: Other Possibilities To Turn Off Optimize Mac Storage
Possibility #1: Turn off iCloud
Store in iCloud enables the Desktop & Documents Folders and Optimize Mac Storage settings. Go to the Apple menu> System Preferences, click on iCloud, then hit the Options button near iCloud Drive. To deactivate iCloud Drive entirely, uncheck iCloud Drive.
Possibility #2: Use Mac Cleaner
Mac Cleaner deletes all categories of files that constitute junk to speed up by removing space-eating and redundant data. Running a deep scan once in a while brings performance boosts and bug fixes by keeping extraneous content at bay. Mac Cleaner eliminates junk from Mac, promotes hardware health, and revs up your system with multi-arsenal maintenance utilities.
Possibility #3: Free Up Space Taken the Mail App
The built-in Mail app gobbles up your iCloud space with redundant junk and erased mail. You can instantly carve out some space by wiping out the obsolete stuff. Open the Mail app, select Mailbox in the top left side of your screen. Choose Erase Deleted Items in the drop-down menu. Click Erase when notified to confirm. Also, click Erase Junk Mail.
Part 4: Final Thoughts
You can set Optimize Storage to wipe away consumed content from iTunes automatically. To turn off Optimized Storage follow the flight path from iTunes to ensure that all the media you own sticks around even after you've enjoyed them. However, those who don't use iCloud services have nothing to worry about. It comes in handy for those who capitalize on iCloud to synchronize mass files.
Try Mac Cleaner to clear out chunks of space-hungry files and you won't be caught napping by iCloud files dislocation. It also computes the CPU status, storage space, and memory before you can give your Mac a clean bill of health.