"My Mac is almost full and I need to clear some space to keep its performance. What is Other on Mac storage and Is It safe to delete it?"

Oh, Let me answer your doubts, let's take a look at the following
Here are the contents you'll learn about in this post.
Article GuidePart 1. What is Other on Mac Storage?Part 2. How Do I Clear Other Storage on My Mac?Part 3. Manual Ways to Remove Other on Mac Storage Part 4. Conclusion
Part 1. What is Other on Mac Storage?
If you will take a look on your Mac storage, you will find that there are different sub-storages or folders where the files are divided and stored according to their types and formats.
Mac has a total storage of up to 250GB, enough to keep you going but if you are using your device for work, you might need larger than this.
If you have checked the storage folders, you can actually see "Other" listed among the rest. Confusing as it gets, what is Other on Mac storage and what does it do? We'll find it out in the following parts below.

What Dose Other Mean in Mac Storage?

You may find the "Other" folder to consume more storage space than the rest of the files on your Mac so there is no wonder why you would like to delete it.
what is Other on Mac storage? Other folders actually contain the rest of your files that are not identified as the picture, document, audio, and more.
It also contains files such as:
User, browser and system caches
Calendars and data
Mac OS
PDF files
PSD files
App plugins and Extensions
Disk and archives files like .zip and .dmg
And many more
Is It Safe to Delete Other?
Yes and No. Yes, you can delete most of the contents but not entirely. Well, basically you need to check individual and main file folders if they are to be deleted or just transferred into an external drive.
However, if you are quite familiar with how these files do, most of them are actually junk files if you are not regularly erasing your Trash folder.
How do you find out what the other is on your mac storage? Don't worry, I know the reason why you are in this page. We will show you the quickest and easiest way to find and delete the contents in the Other folder from the Mac storage in next part.
Part 2. How Do I Clear Other Storage on My Mac?
Now that you know what is Other on Mac storage, then it's time to delete it. There are two kinds of methods to delete Other in Mac Storage. One is by manually doing it and secondly, using third-party programs.
I would highly recommend using programs to automatically delete files such as Other in Mac storage. This is to ensure that important files are untouched and only junk files are to be cleared.
One of the best ever programs is iMyMac-Cleaner. This is a program that helps boost and free up Mac storage for better performance.
It easily locates and removes Junk files, diagnoses the Mac status and removes large and old files safely.
How Do I Clean up The Other on My Mac with iMyMac- Mac Cleaner?
If you are wondering how to use iMyMac-Cleaner on your device will simply follow the steps below:
Step 1: Download and Install iMyMac Mac Cleaner
Free download iMyMac Mac Cleaner have it installed on your Mac. Then launch it. Check the Mac status on the main screen of the program.
Step 2: Scan Your Mac Storage
On the left pane of the program, click on System Junk. Click the Scan button and wait for iMyMac to find out the other storage on your Mac.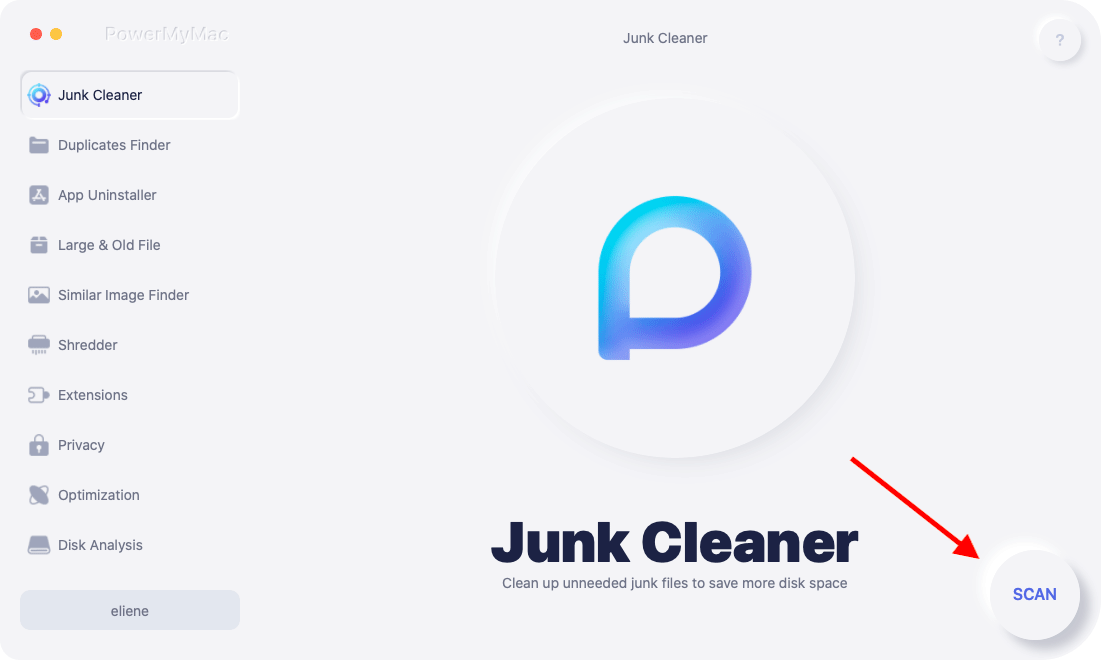 Step 3: Select File to Clean
iMyMac- Mac Cleaner will classify the entire folders and separates the contents of the Other storage. Go over each folder by clicking and then select the Clean button to delete the specified folder.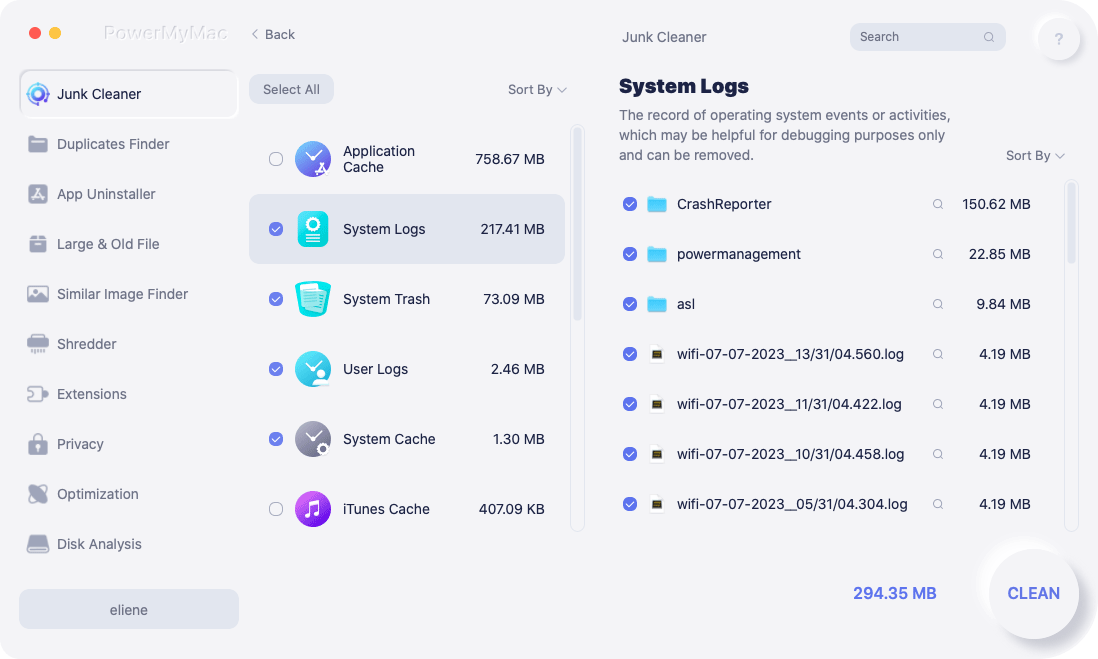 Step 4: Wait for Cleaning Finish
Do this on the rest of the folders containing files which you no longer need.
Most of the sub-folders inside the Other storage will be marked as 0KB in size. However you might see some of them still contains a few KB in size since there are main folders which are not allowed to be deleted.
iMyMac- Mac Cleaner is so easy to use. It is has a free download version for you to try and is compatible with almost all Mac OS versions.
Part 3. Manual Ways to Remove Other on Mac Storage
Since you have known what is Other on Mac storage in the former part, there are manual ways you can do to remove Other on Mac storage.
Remove Disk Images and Archives
If you have been downloading or making .zip files on the Mac for some valuable reasons well they will be stored inside the Other section of the storage.
If you no longer need most of these .zip and .dmg files we will go over the steps on how to remove the disk images and archives.
Launch Finder
Enter ZIP/DMG on the search field
Choose This Mac on the search option
Sort the files by size
Decide which files to remove according to their sizes
Delete the Rest of the Files inside Other section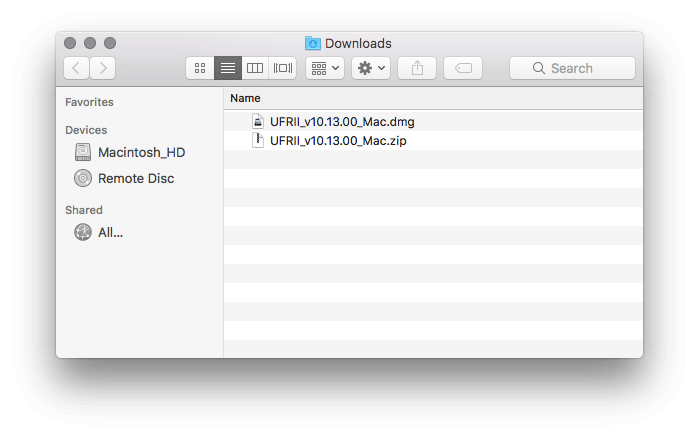 Delete the Rest of the Files inside Other Section
Well, obviously there are still other files which are not recognized by Mac and saved them inside the Other section so we will also get rid of the rest of the annoying files to regain space on your Mac again.
You will see them tagged as "other" inside the Other section, ridiculous, isn't it? Funny how we will still remove them in no time!
One of the files inside the other folders is the wallpaper and screensavers which of course takes space. So here are the steps to remove them manually:
Again open the Finder on Mac
On the Menu, click Go to Folder under the Go sub-menu
Enter ~/Library/Screen Savers and click Go
Trash the screensavers you no longer need
These files are not really that large in sizes but still consume space.
Clear out Caches from the "Other" Section
When you say caches, they are temporary files stored inside the internal drive of the device which makes it easier and faster for a specific web page to load especially for images.
However, these two are the main culprits of storage users.
Here are the steps on how to clear out caches from the "Other" section of the Mac storage:
Open Go and then click Go To Folder
Enter ~/Library/Caches
Select all files inside the Caches folder and drag them to the trash folder
Empty trash folder
Note: Before clearing out all the caches, you can copy the entire folder to the desktop just in case something goes wrong.
You can also clear out the system logs by doing the same steps above but only entering ~/Library/Logs.

Part 4. Conclusion
Now that you have learned what is Other on Mac storage and the various steps on how to clear it, we bet you are already your way to a better, faster and well-performing device.
In case you need to make it quick and safe, use the iMyMac Mac Cleaner program to have a reliable solution in speeding up your Mac. Share the good news with your friends today!