Are you curious about how much space does MacOS take? Let's get a closer look at MacOS High Sierra in this new article! Read along.
Apple macOS 10.14 Mojave was released to the public on September 24, 2018, and you may want to know how much space does macOS Mojave takes because you are almost running out of application memory of your system. New versions of macOS bring new features and designs that can improve the user experience. However, you must note that it takes a lot of space on your device to run successfully.
You cannot download the update unless you have freed some space enough for it. Today we will learn how much space does Mac OS take and what are the best practices to improve the device performance.
Get A Free Trial Now!
How Much Space Does macOS High Sierra Take?
In order to run High Sierra on Mac, you will need at least 8 GB of available disk space. Once you do the upgrade to macOS High Sierra, you'll get more free disk space because of the new Apple File System and HEVC which is a new encoding standard for videos.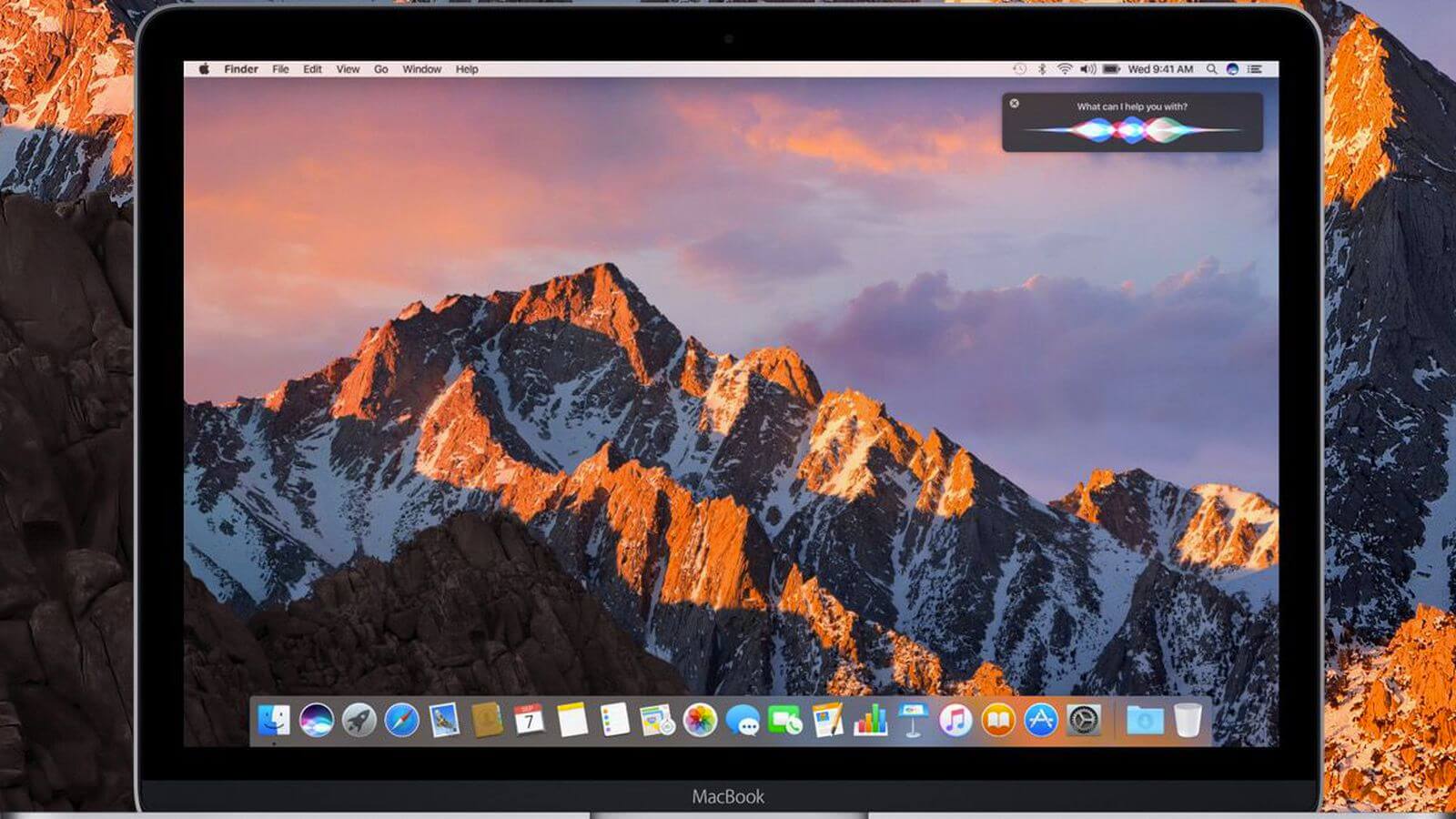 Contents: Part 1. How Much Space Does MacOS High Sierra Take?Part 2. How to Get More Space on Mac?Part 3. How to Upgrade to Mac OS High Sierra?Part 4. Summary
Part 1. How Much Space Does MacOS High Sierra Take?
If your Mac has been running on macOS 10.12 well it should also run smoothly with macOS 10.13 High Sierra without any issues at all. All Mac models and devices from 2009 like Mac Book, iMac, and Mac Book Retina and 2010 models such as Mac Mini, Mac Pro, Mac Book Air, and Mac Book Pro are compatible with the MacOS High Sierra.
However, if you are unsure which mac os version you're using, you can find it by going to the device information of your Mac, to do this, open the Apple menu and click on 'About this Mac'.
How much disk space does macOS use? In order to run High Sierra on your Mac, you will need at least 8 GB of available disk space. I know this space is a lot but once you did the upgrade to macOS High Sierra, you'll get more free space because of the new Apple File System and HEVC which is a new encoding standard for videos.
Tip: Here recommend a powerful tool named iMyMac PowerMyMac to remove the purgeable space on Mac so that you will have more space to upgrade the macOS High Sierra. Just have a free trial below to save more space now!
Get A Free Trial Now!
By these two newly added features your photos, videos, apps, and other files will consume less space on your Mac. Sound cool? Start the upgrade now.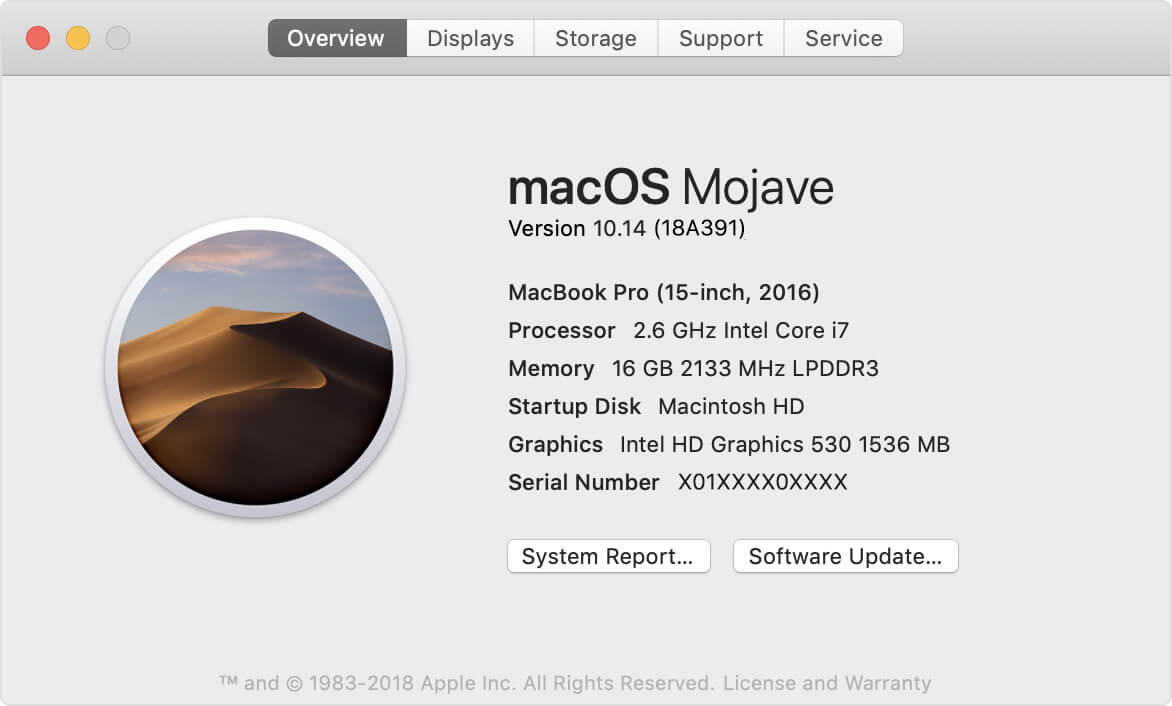 Part 2. How to Get More Space on Mac?
After knowing how much space does macOS Catalina take, you should get more space on Mac to run macOS. Mac system taking up 300GB? Too much space! How many GB should system take up on Mac? How much storage does Mac have this time? If your Mac is running slowly does not have enough space to accommodate the new macOS then you may see "Your startup disk is almost full" on your screen. It could be clogged with junk files and unimportant files.
The longer we use our devices, the more unneeded and unimportant files we store in it that later on can cause slow performance. Some even affect the way the device boots up because they have a login and startup files included. Especially files in the Other, if you want to know what is Other in Mac storage, just check the provided link.
The best thing to do is to remove these unneeded files permanently so you can get a faster Mac plus more space for the new MacOS update. However, deleting them manually may take time so better use an automatic program to remove the junk files with ease.
There are programs to clean up Mac that can easily erase these junks without too many steps involved. Just like PowerMyMac, offered by iMyMac. It is a powerful program that eliminates all the clutters that affects the performance of the device.
Get A Free Trial Now!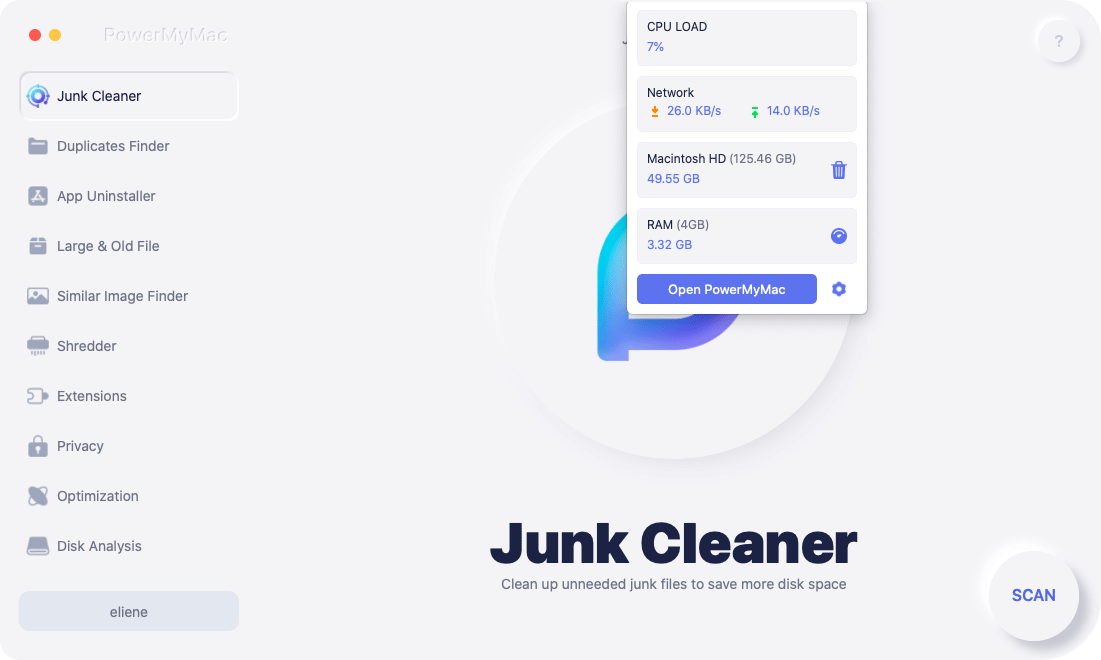 This is an effective and efficient software solution to erase junks, clear browser and system caches, and more. How can PowerMyMac help you in cleaning up the junks from your Mac? First, you need to download PowerMyMac and install it on your Mac.
Next, follow these steps on how to clear system storage on macOS High Sierra effectively use this program.
Once you have successfully installed PowerMyMac, click on Junk Cleaner among the options from the left panel
Click the Scan button and wait until the software completes the scanning
After the scanning, review all the results and carefully select the junk files you wish to remove
Click on the 'Clean' button
Cleanup is completed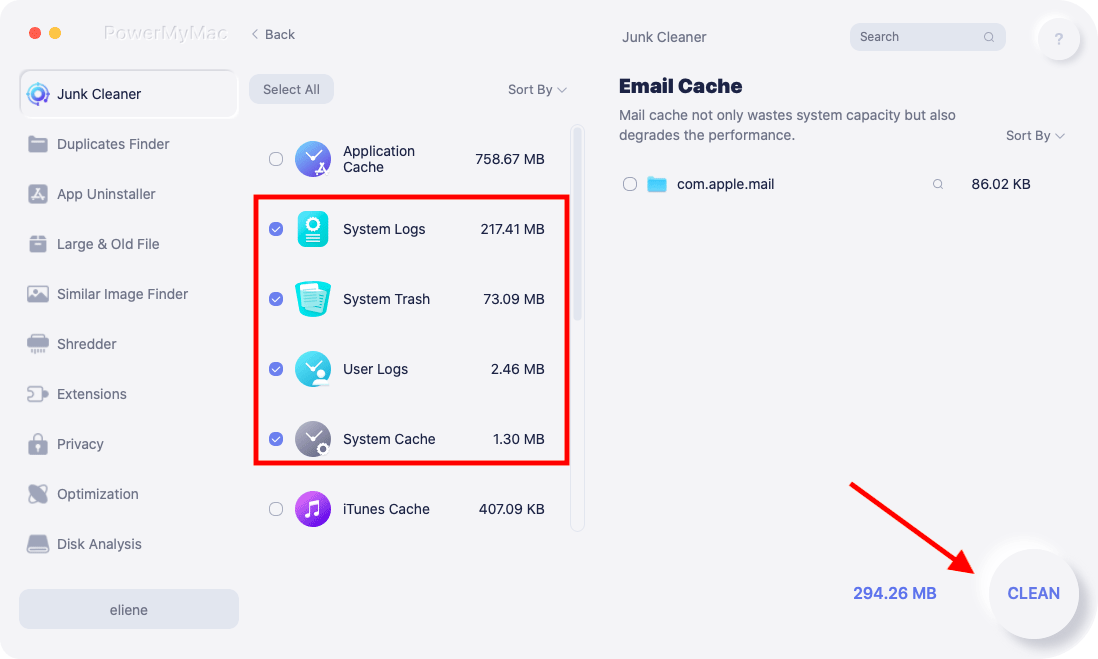 You may also use other options such as Duplicate Finder and Large & Old Files. These two will also help you free up some space on your Mac and be able to upgrade to the latest Mac OS.
PowerMyMac also helps you scan and analyze the network status of your device. The next time you will experience, latency or apps slowing down, use PowerMyMac to check and determine what is really going on with your device.
Tip: Speaking to apps, you may want to remove some unneeded apps on your Mac to save more space. Here we recommend another tool named PowerMyMac Uninstaller to help you. You can check how it works when uninstalling Anaconda on Mac.
Your Mac has now plenty of space needed to accommodate the new Mac OS. Simply follow the instructions given by Apple on how to proceed with the update or you can follow these steps below.
Part 3. How to Upgrade to Mac OS High Sierra?
Do Mac Updates take up space? Yes it does. But just some, you need to upgrade to the newer version for better Mac performance. Now that you are ready with the upgrade, first create a backup just to make sure your important files are safe and secured.
Time Machine Backups
Setup your Time Machine so that you can easily create a backup with an external drive.
Get an external drive to be used for Time Machine backup
Upon connecting, you will be asked if you want to use the drive and create a backup via Time Machine. Choose Use Backup Disk
Choose your external drive on the list
You can check the 'Backup Automatically' if needed
Wait until the backup is finished
Remember that the first time you backup using Time Machine will take a long time to complete. This is normal though. However, after a series of backups, Time Machine will only backup the files that were changed and added for faster process later on.
Download New Mac OS
Right after making sure that you have your own backup, you can download the new Mac OS through the App Store.
Go to the App Store on your Mac
Go directly to the MacOS High Sierra page or you can search for it
Click the download button
Once the download is completed, it automatically installs the new OS
Simply follow the onscreen instructions to finish the upgrade
Remember that during the upgrade, the device will keep on restarting several times, this is normal and some activities might be slow until the upgrade is finished. When the upgrade is fully completed, you may now continue where you left.
Part 4. Summary
Now that you are aware of how much space does Mac OS take, you can be ready at any time there is a new upgrade released. Of course, don't forget to clean up your entire system and free it from junks and clutters that are often the suspects of space-hogging.
Get A Free Trial Now!
Use iMyMac PowerMyMac to save you from all the hassles of manual deletion. When the latest MacOS Mojave comes out sooner, for sure you are among the firsts to download and try! Share this with your friends and let them know!