Regardless of when you use Chrome, Safari, Firefox, Edge, and any other kind of browser, the terminology about:blank (also known as About Blank) simply refers to a blank page on the browser tab. The both URL bar and the page title of the tab display the label about:blank for the page.
You've perhaps occasionally noticed that when you click on a link or open one in a new window or tab, an empty page appears.
How do I remove about:blank? There are numerous reasons why an about:blank webpage can show up on the screen. And after reading this article, you will learn some accessible ways to exclude and delete useless programs or apps.
Contents: Part 1. Is About:Blank a Virus? Part 2. How to Remove About:Blank Manually? Part 3. Conclusion
Part 1. Is About:Blank a Virus?
The about:blank page, often known as about:blank, is a blank page that shows up on a browser window if there's nothing else to display. You might get the about:blank tab if your browser doesn't have a homepage setting or if the website you typed in doesn't exist.
And why do many people want to remove about:blank? It isn't a real webpage since about:blank appears if the browser has nothing more to display. Your browser contains a section called about:blank. On every internet browser, users simply need to type a legitimate URL or search query through the address box to get through about:blank. You don't actually need to fix the about:blank site; in fact, it may even be beneficial.
For example, Chrome's about:blank address field functions exactly like the Google search bar and functions as a Google substitute. The about:blank page can function as an additional protection mechanism in addition to Chrome security add-ons when the browser is attacked by malware.
It can also lessen browser battery usage. It is very effective to immediately redirect you to an about:blank page when a pop-up tries to terrify you towards clicking it with scareware.
The about:blank tab could be a helpful tool for Mac, PC, and mobile devices once you understand how it operates. It can act as a search engine and notify you that the website is dangerous.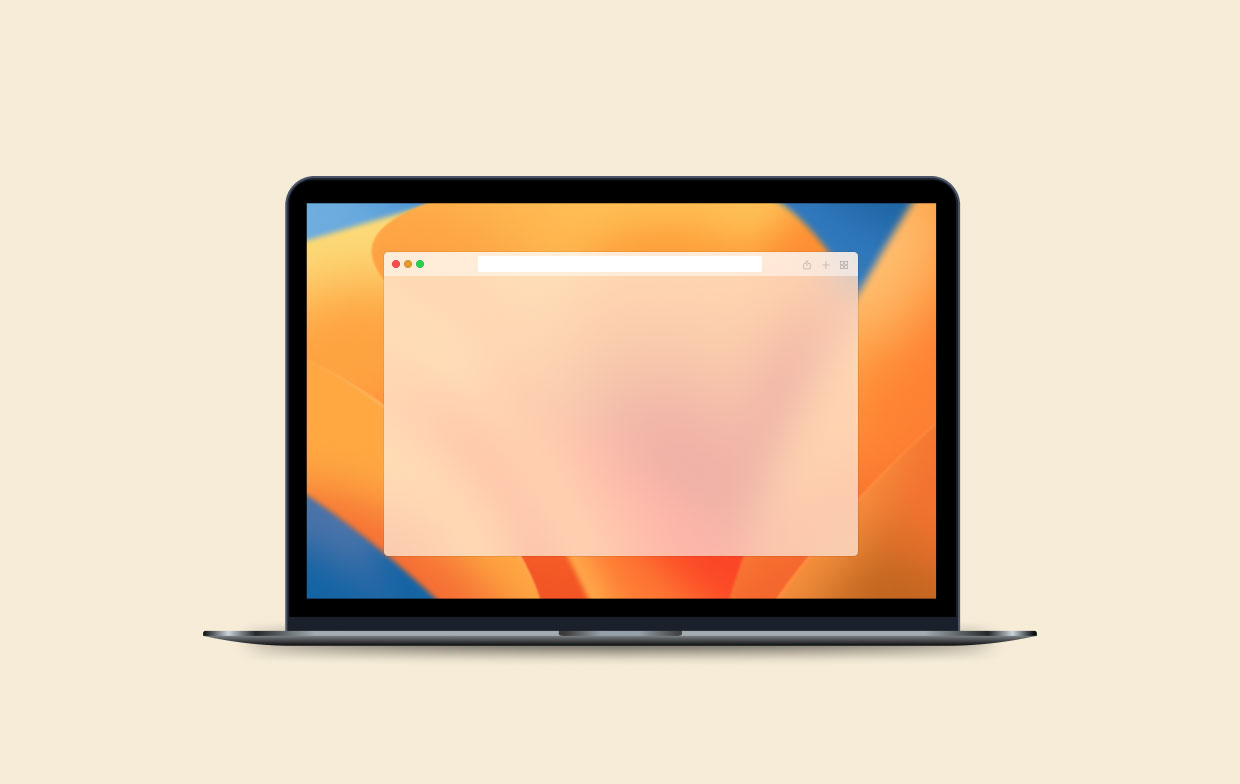 Is there a virus on the about:blank page? No. There is no malware on the computer when the browser opens a new window or website that redirects to about:blank. In fact, it was a component of a function that comes standard for every browser—when it receives instructions, the browser is unsure about what to do with them.
Therefore, if you only occasionally view this page, the browser is functioning as it should. However, if you consistently have this mistake when using the computer, it may be a symptom of a larger issue, such as malware. If the Mac is infected with spyware or adware that the browser is unable to manage or analyze, it will simply reroute to about:blank.
If you keep on getting the about:blank page on the computer, then that would be most probably an indication that malicious software is active in the browser. Then how could you obtain malware? To put it simply, it is determined by the precise one that you have.
However, misleading advertisements and the bundling of software are by far the most common forms of online fraud. If ever you want to remove about:blank, then you can read in the following sections how.
Part 2. How to Remove About:Blank Manually?
It is true that the procedure of addressing the problem is made more unclear by the fact that the about:blank page or tab is not related to a particular form of malware. Most malware is set up as a browser plugin.
However, the catch would be that it integrates itself into all of the browsers that are installed on the Mac; it isn't limited to only the application that you utilize most frequently. In light of this, you should adhere to the guidance provided below for each and every browser you now use on your Mac to remove the virus.
How to remove about:blank redirect from Safari?
Since Safari is the pre-installed default browser for macOS X, every Mac does have it. The great news is that finding and deleting harmful extensions is a reasonably simple process. All you must do is adhere to these instructions:
If the plugin is connected to an application, Safari will notify you and ask you to remove the application from the Applications folder.
Launch Safari.
Navigate to Safari > Preferences > Extensions.
Choose anything from the left panel that seems odd or unfamiliar to you.
Choose Uninstall to finish.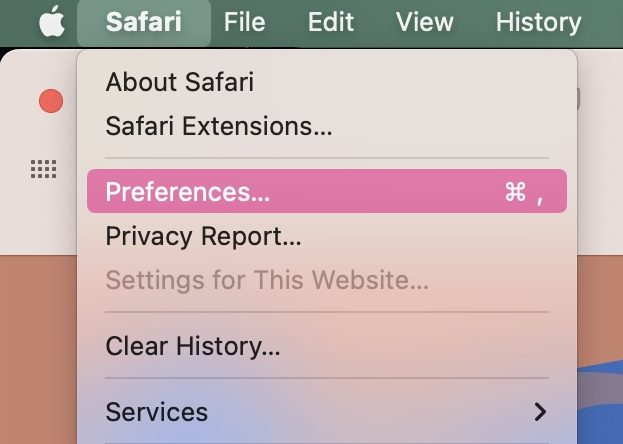 If the plugin is connected to an application, Safari will notify you and ask you to remove the application from the Applications folder.
How to remove about:blank redirect from Google Chrome?
Any installed extensions can be managed quite easily in Chrome. It only takes these three actions after Google Chrome is open:
Select Extensions.
Choose all items that seem questionable, then select Remove.
To confirm, hit Remove once more.

How to remove about:blank virus from Firefox?
You can use these steps to examine and uninstall any installed plugins once Firefox is open.
Select the three horizontal lines > Settings > Extensions & Themes.
Search for any odd or malicious plugins.
Select ... > Remove.
You ought to restart the Mac once you've gone through all of your browser addons. All of the applications will have the opportunity to restart from scratch in this manner.
Golden Tips: Uninstall Malware on Mac to Prevent Browser Redirects
Even though you just manually deleted any spyware that was on the computer, it is still suggested that you utilize iMyMac PowerMyMac to perform a search for every undiscovered support file which might have been left and remove about:blank entirely.
When you have PowerMyMac downloaded, all you need to do is follow these steps:
Select App Uninstaller from the menu.
To do a full scan of all the software that is currently installed on your computer, click the SCAN button.
You can select which apps to uninstall from a list of all the ones that are currently installed. You might find software by typing its name into the search bar.
To delete all files from your computer, including those related to the about:blank, choose "CLEAN".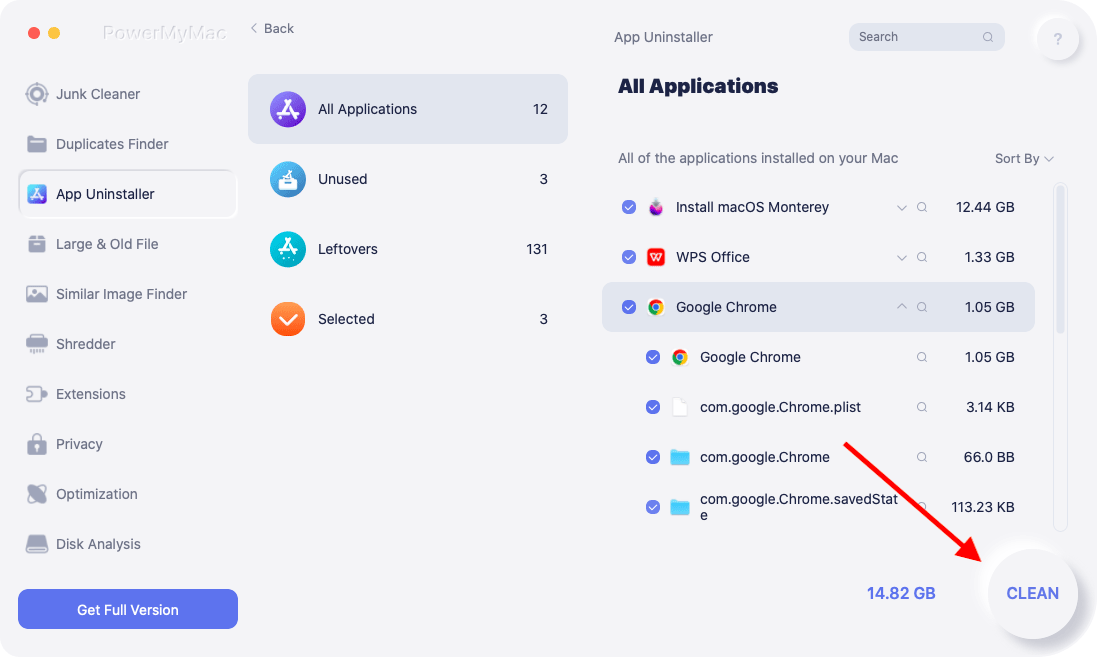 As you can see above, this cleaning tool is a powerful uninstaller for you to clean up your Mac completely. You can also download it and use it to uninstall your Pages app that you think is invaluable.
Part 3. Conclusion
When you use your browser, seeing an about:blank page or tab on a regular basis is a common symptom of having adware or malware on the computer.
It is essential to effectively spot other frequent indications of malicious programs in order to know how and when to delete them from the Mac. You can follow this guide to remove about:blank page and know what it is.