Sea of Thieves is a well-known sea missions game that allows a large number of people to compete against one another in the same arena. It is similar to games that can be played on PC or Xbox in that it features a number of tasks that the player must complete.
However, after all of the game's objectives have been accomplished, the player will likely want to uninstall Sea of Thieves. In light of this, now, in this post, we will walk you through the process to get rid of disgusting or useless software.
Contents: Part 1. Can I Play Sea of Thieves on Mac?Part 2. Uninstall Sea of Thieves Game from Different PlatformsPart 3. How Do I Easily Uninstall Sea of Thieves on Mac?Part 4. Conclusion
Part 1. Can I Play Sea of Thieves on Mac?
A popular multiplayer game with individuals around the world is called Sea of Thieves. This is a computer game where numerous players take on the role of sailors and fulfill missions aboard ships.
The whole premise of the gameplay is that you simply have to head out to seas in quest of riches and other objectives or tasks that provide you with points, whether you're playing it alone or with others.
You will need to complete tasks, gather customization money, and engage in several boats or foot fights with computer-controlled characters as well as other players from across the globe to achieve this.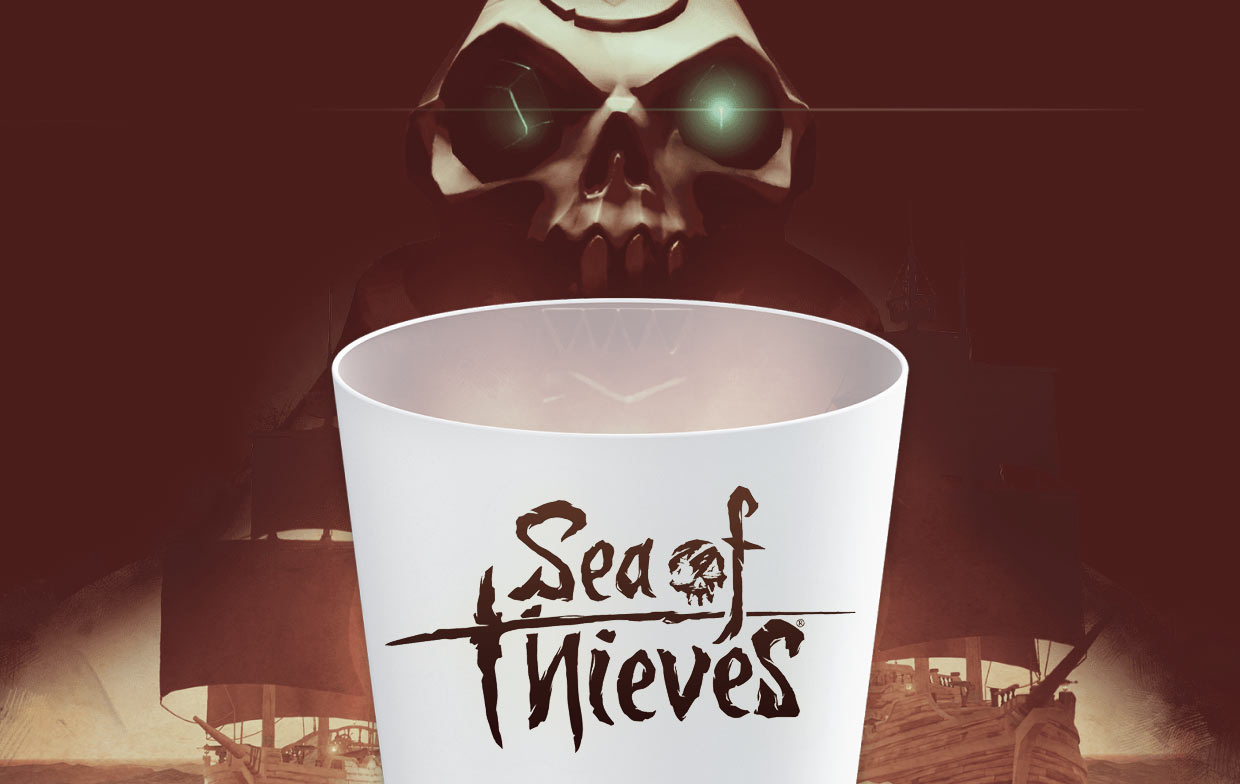 But the game's most astonishing and enticing feature is that gamers themselves construct the tale. Thus, it doesn't follow a predetermined plot.
Sadly, this game only runs on Windows, and there's not a Mac OS version of Sea of Thieves; thus, the public is left without a fully functional copy of the game. Besides, there are also some problems with Sea of Thieves that make users want to uninstall it.
If you want to uninstall Sea of Thieves, you can refer to the following sections.
Part 2. Uninstall Sea of Thieves Game from Different Platforms
1. How to Remove Sea of Thieves via Steam on Mac/PC
Launch the Steam client, then enter your login information, if necessary.
To access the library, choose the Library option in the upper navigation menu.
Find the game you would like to remove from the library and right-click on it. This should cause a drop-down box to appear for you to choose from.
From there, go to the bottom of the page and choose Manage; after that, a new pull-down option will emerge.
Select the Uninstall button in the drop-down menu.
Steam will check with you just to be sure that you really want to remove the game from your computer entirely. Once you are finished, choose the item from your list, and then select Uninstall.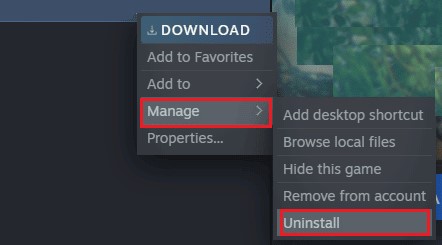 2. How to Uninstall Sea of Thieves on Windows
You may get rid of Sea of Thieves at the system level if you really do preferably not remove the games directly via Steam. You may remove Steam games using the Windows menu under "Programs and Features," in the same way that you would remove some other Windows program.
Even while the last stage of this procedure will still have you entering the Steam interface, you may find that this way is more convenient for you when you are clearing up other components of the system at the same time.
Try searching for "apps and features," or find the Control Panel within the Start menu, then choose the Uninstall a Program button that is located under the Programs heading.
Find the program that you wish to remove from your computer. You could find it easier to discover items if you list every application, either by its name or the date it was installed.
After you have located it, either choose Uninstall from its menu located just above the game's icon or right-click on the game's icon and select Uninstall from the menu that appears.
After that, you will be brought to the Steam user interface. Sign in, if required. Once you are brought to the final approval window for the uninstall, choose the Uninstall button to finish the process. You can uninstall Sea of Thieves on your computer.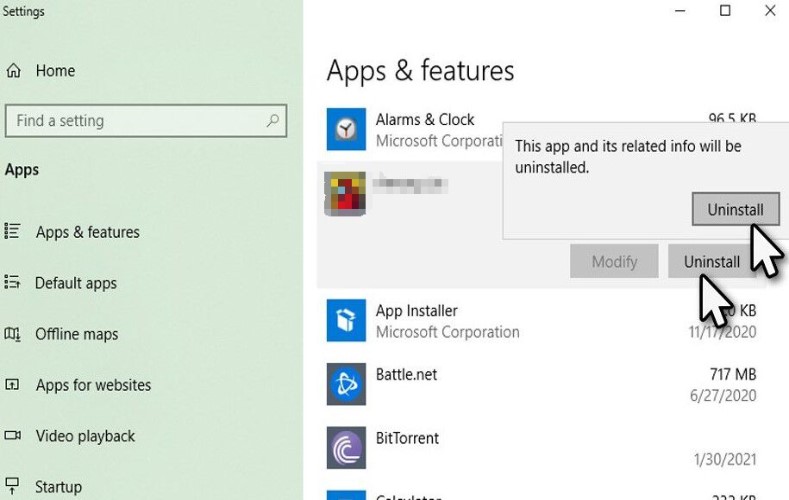 3. How to Uninstall Sea of Thieves from Xbox
But if you're using an Xbox One to play Sea of Thieves, you may delete it by doing the following:
By tapping the Xbox symbol on the joystick, you can navigate to Home.
Select Sea of Thieves by selecting on My Games and Apps option on this page.
Select the Manage Game button by pressing the Menu icon on the controller.
Once again, clicking the Menu icon on the controller, choose the Uninstall button.
Part 3. How Do I Easily Uninstall Sea of Thieves on Mac?
Do you struggle to manually clean the registry? If you're not a tech expert and want to remove Sea of Thieves or other programs quickly and completely, utilize iMyMac PowerMyMac.
This program also is an all-in-one utility that can clear the system of waste and trash and optimize it, increasing the device's performance. This software might be useful for gamers.

Using this third-party tool for uninstalling apps on the computer is preferable to the conventional technique. You may be able to easily uninstall Sea of Thieves on Mac with just a few clicks.
The steps below are the guide on how to use the tool:
To begin the removal process, open PowerMyMac, go to the app's home page, and choose App Uninstaller from the menu that appears.
Click the SCAN button to do a thorough scan of all the programs that are currently installed on your computer.
There is a list of the available applications from which you can choose which ones to delete. By typing an application's name into the search field, you may locate it.
Select "CLEAN" to remove all of your files, including those associated with the game Sea of Thieves.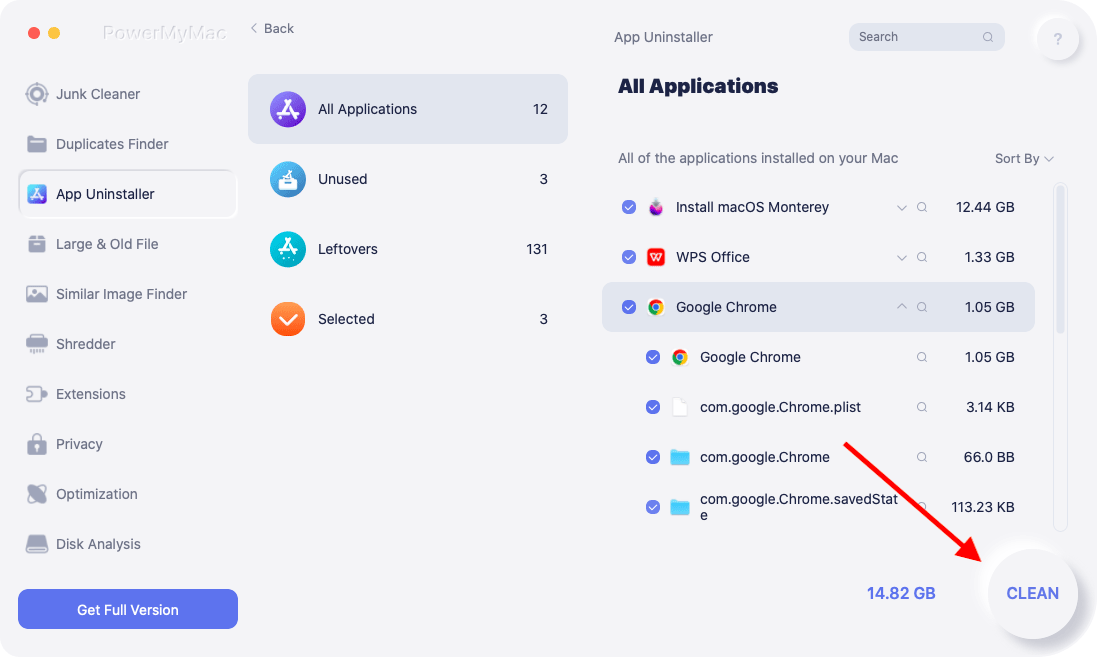 Cleaning Mac is a common thing for you if you frequently use it. Without cleaning, your Mac will become slower. All useless and superfluous software can be removed completely by using this tool. Sure, you can download it and try to use it to start your uninstallation on Mac, like removing your Facebook effortlessly.
Part 4. Conclusion
You may enjoy the thrilling computer game Sea of Thieves. But a lot of gamers also have grown weary of the sea adventures or just decided that perhaps the game is not for them.
If you're not using Sea of Thieves any longer, the only sensible course of action in either scenario is to uninstall Sea of Thieves.