Many Mac novice users who just recently shift from Windows to iOS are confused on how to effectively manage Mac Task Manager. Mac Task Manager lets us view, manage, and end tasks, applications, and other software actively running on our Mac OS. For those who are not familiar with Mac task management, you don't have to worry because it is not that complicated.
Activity Monitor is the equivalent name for Windows Task Manager. Whatever the lingo, it is just the same and it only refers to the same thing. In this article, we are going to learn how to effectively use our Task Manager Mac or Activity Monitor. Furthermore, we are also going to learn how does the disk activity could affect to our Mac's performance over time.
Article GuideHow to Access Your Mac Task ManagerPossible Issues and Problems EncounteredMonitor Apps and Boost Mac PerformanceThe Bottom Line
How to Access Your Mac Task Manager
As we mentioned before, the equivalent of Task Manager on Mac is Activity Monitor. It functions the same with Task Manager on Windows and lets us effectively manage our apps. It also lets us view active processes running on our Mac and even allows us to quit tasks or applications. Here is how to easily do it:
You can access your Mac Task Manager on your launch pad in four simple steps:
On your dock, you can find an icon referred to as "Finder" and click on it.
Depending on the column size and default arrangement of your apps, you can find "Application" or "Applications" on the Finder.
Access the Application or Applications folder and open the "Utilities" folder.
You can then find the "Activity Monitor" and you just have to click on it to access it.
On your Mac Task Manager, there are categories which can be found. Here are some of the common things we will notice as soon as we open our Mac Task Manager: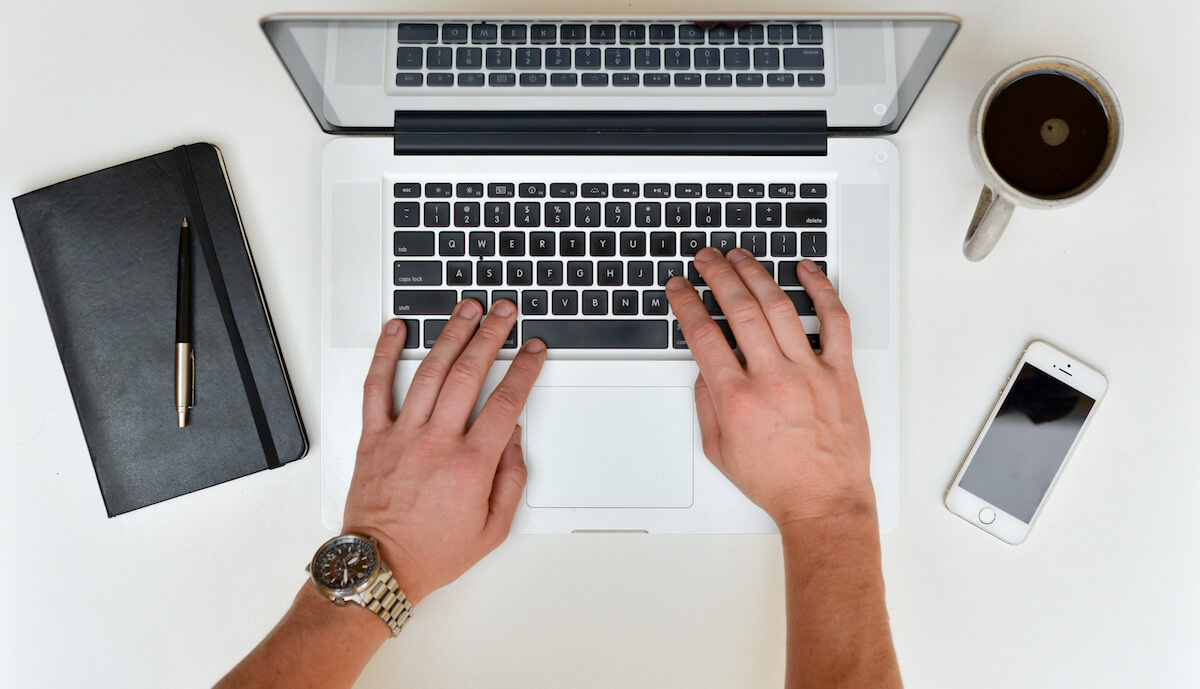 The CPU tab shows every processes and activity which our Mac performs. We can also see the percentage of the total CPU process and how long has it been using or running. At the bottom, there can be found a graph of the usage percentage of the CPU. The red indicates the system's usage, while the blue indicates the user's activity and usage.
The Memory tab shows how much RAM our Mac has been using. At the bottom of the window, there can be found a real-time memory graph which is beneficial in assessing the device's performance. The Memory tab will also show the total amount of memory consumed by apps as well as the remaining memory. The memory used by all apps and system processes is divided into the following:
Wired Memory. It is where must-stay memory is processed. It cannot be compressed or page out.
App Memory. This is where the amount of memory used by existing and running applications on the device.
Compressed Mac has a software-based memory which is compressed in order to enhance the performance and reduce the system's energy use.
Energy Used
The Energy tab in our Mac Task Manager is the main resource monitor. It shows us the overall energy consumed and used up by each existing app on our device. Basically, the more energy that the app consumes, the lower the battery life or energy level becomes.
The Disk tab shows the amount of data each process has read from or written to the disk. The graph which can be found at the bottom will show the number of times it has accessed to read or write. The color blue indicates the number of reads, and the color read states the number of writes per second. Basically, if the disk activity is high, it correlates to the CPU usage and the processes of other apps.
The Network tab monitors and shows how much data our device receives and sends over the network. At the bottom is the summary of the amount transferred and received.
To change the default, Click View All button and proceed to All Processes.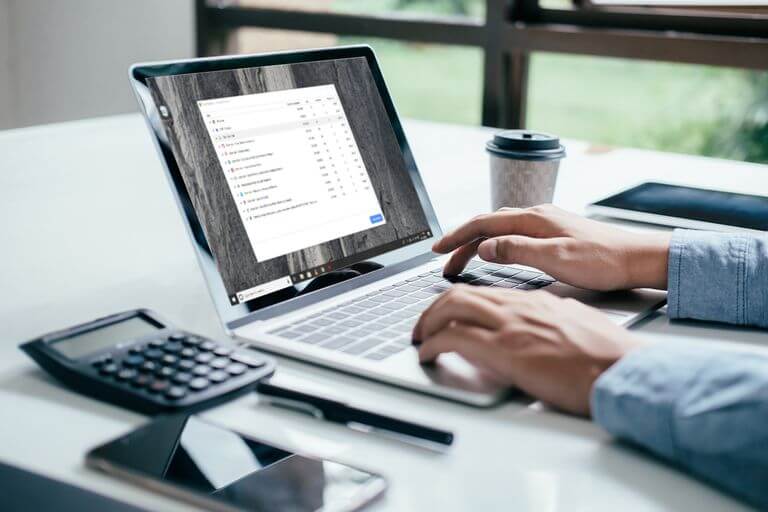 Possible Issues and Problems Encountered
Once in a while, some of us experience minor issues that could ruin our day. This is acceptable. For some first-time users, encountering some of these issues may give you a slight headache. While it is painless for some, others still experience some difficulties in overcoming it. Here are some examples of possible issues and problems which we may encounter:
Freezing or Lagging
Many would agree that once in a while, during our experience with our Mac, we had encountered such experience. Some experiences it when installing or downloading a new app on our Mac. While others have it simply by browsing around the internet. Fret not, this is a common problem and issues which can be easily solved by managing well our Mac Task Manager.
Insufficient Space
Another issue which is true whether we are using a Mac or Windows. This happens because of the substantial amount of data, files, apps, and other more processes we have done on our Mac.
Slower Performance
This usually happens when you upgrade or install a new app on your device. It could also be because of the amount of cache, cookies, and other unneeded files taking up on your storage. This can be done by easily visiting our Mac Task Manager or Activity Monitor and running Force Quit program.
Network Speed
Some of us also struggle with slower network speed. It could be because of the current WiFi preferences. This can be addressed by deleting the current preference and restarting the modem or router afterward.
Monitor Apps and Boost Mac Performance
iMyMac PowerMyMac is an all-in-one tool which can be utilized to clean and optimize our Mac. In just simple clicks, it can free up our Mac storage space, protect privacy, and speed up its performance. With this app, we can easily monitor and get access to our device's memory space and usage. It can also kill or stop running applications which consume so much energy on our Mac.
Here are more of its functions which can be used to address some issues we may encounter with our Mac device: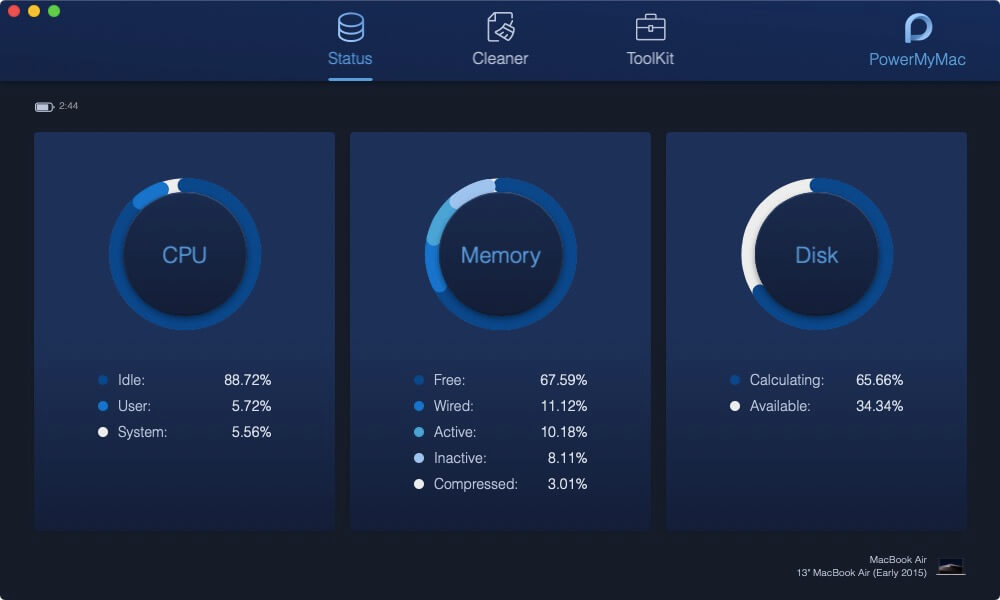 Performance Monitor
With PowerMyMac, it is now easier than ever to closely look and examine our CPU's performance at any given time. Whether it is in idle or heavy load, our CPU's performance can be affected by the amount of consumption of our system. This will show how much space has our system had currently consumed as well as the remaining available disk space.
Smart Cleanup
Lagging and freezing which is a common issue which most of Mac users---novice or not, continually encounter. This happens because of the insufficient amount of storage space available. Incorporating a powerful and smart cleaner will help us further maintain and keep any of our Mac devices on its best shape. Its smart cleanup also helps to easily identify and suggest unneeded files and apps eliminate and enhance our device's performance.
Application Uninstaller
One way to save our Mac and declutter our system is to remove some applications which are considered unnecessary. It could either be because it consumes so much energy or such apps are no longer needed or used. Instead of manually uninstalling apps, using a safer way to remove the unwanted application from our system is a wiser choice.
People Also Read:Guide in 2019: How to Format USB on MacThe Fastest and Complete Way to Uninstall Minecraft on Mac
The Bottom Line
For new shifters from Window to Mac, there are various equivalents of Task Manager on Mac. Activity Monitor is one of them and it is one of the common built-in systems which is usually used by most Mac users. However, if you are looking for easier ways to manage your apps and boost your system, iMyMac PowerMyMac is highly recommended.
Furthermore, it does not only help manage our apps and boost our Mac performance, but it also comes with useful features. It helps monitor your CPU, RAM, and System's performance and status. It also helps declutter and smartly removed unnecessary apps and offers a safer way to uninstall unwanted apps.