For those who love to keep everything on their devices and computers organized and working pretty well, then have you tried using the ActiveDock app? If so, then you should try it! But if you start facing issues with your ActiveDock app then it's time for you to learn how to uninstall ActiveDock on Mac.
Even if you're not facing any issues right now, it's still good to be prepared for when the time comes when you will have to uninstall it from your device. Today, we are going to introduce to you how to move ActiveDock from Mac using different kinds of methods.
Contents: Part 1. Manual Way to Uninstall ActiveDock on MacPart 2. Easily & Quickly Uninstall ActiveDock on MacPart 3. What is ActiveDock?Part 4. Conclusion
Part 1. Manual Way to Uninstall ActiveDock on Mac
Learning how to remove ActiveDock from Mac requires you to process two different methods. You are only required to choose one but it's still better to learn these two methods for better knowledge and so that you can choose a method that you prefer to use the most.
So now, we are going to first introduce to you the manual method to remove ActiveDock from Mac. This method is a long process but it is proven to work well and can get rid of the ActiveDock from your computer. So if you are willing to learn the manual process, feel free to read the steps we are going to provide below:
Open your Finder and go to your Applications folder
Select Utilities and then open Activity Monitor
Find ActiveDock and click it, then tap the X button and select Force Quit
Go back to your Finder, select the Applications folder once more and find ActiveDock
Right-click the ActiveDock icon and choose Move to Trash
Go back to Finder, choose Go, and then select Go to Folder
Enter ~/Library and then click Go
Select all related data and then delete them all and go to Trash

icon

and right-click it to select Empty Trash and finally uninstall ActiveDock on Mac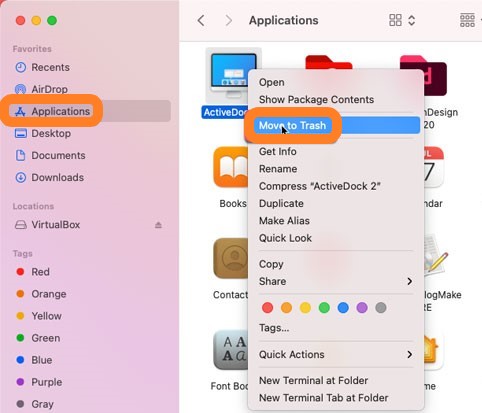 And that is the manual way of uninstalling the ActiveDock app from your Mac device. This method is indeed very long so make sure to follow all the steps and don't miss out on even just one. And if you want to use the simpler way, you can skip to the section below this one and read it to our heart's content.
Part 2. Easily & Quickly Uninstall ActiveDock on Mac
ActiveDock may be a helpful tool but after some time you can face problems with it. So now we are going to introduce to you how to get rid of ActiveDock from Mac using the easiest and simplest method you can ever find today. This method is no other than using the best and most professional cleaning tool in the world, the iMyMac PowerMyMac.
The PowerMyMac is a very powerful tool that can help you with a lot of things. For one, it can greatly help with updating the speed of your computer to make it work faster and smoother. It also helps find useless files from your computer such as similar images, files that have large sizes, and duplicated and outdated files as well.
The PowerMyMac is also a very great tool that you can rely on when clearing out the browsing history of your computer. This is to make sure that your computer's private files and privacy is protected very well and all the time. You can also use the PowerMyMac when deleting files permanently from your computer. And lastly, this tool can help you uninstall applications such as Avast, Office, and Photoshop from your device thoroughly and without leaving anything behind.
So in order to uninstall ActiveDock on Mac, the followings will help you learn more about the PowerMyMac, here is how you can enjoy its App Uninstaller feature where you can enjoy uninstalling applications on your device:
Download and install this powerful tool on your Mac
Launch the app
Then click the feature App Uninstaller then choose SCAN
Once the scanning process ends, find ActiveDock from the list and select it
Now, tap the CLEAN button to start the uninstallation process
A Cleaned Completed phrase will appear on your screen once the uninstallation has ended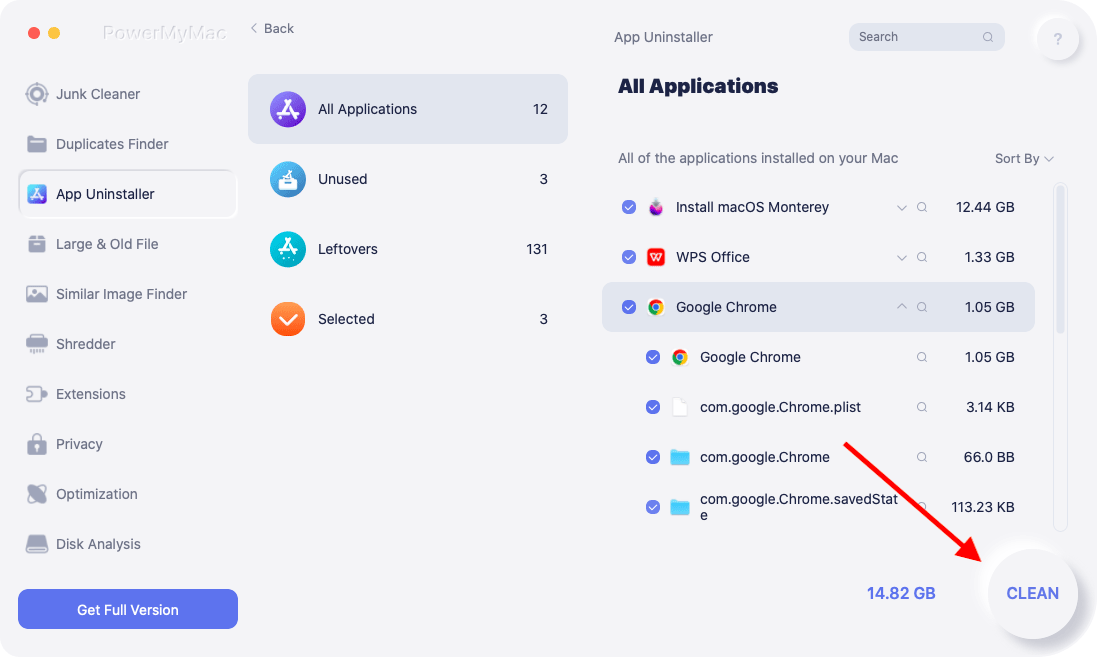 The iMyMac PowerMyMac is very powerful, especially when you use it correctly when cleaning your device. It has many features that you can enjoy and use anytime you want to. As long as you are dedicated to using it, the PowerMyMac tool can help you have a better working and faster computer. By using this software, you can uninstall ActiveDock on Mac easily.
Part 3. What is ActiveDock?
The ActiveDock app is best for people who love to organize the apps on their devices. It allows you to multitask better since it will arrange and let you switch from one app to another rather quickly. This tool is very efficient for those who have office work and those who use their computer daily.
But after some time your ActiveDock app can encounter problems. And these problems can affect your work and the overall performance of your computer – which in so many ways is never good. So this is also why a lot of ActiveDock users want to learn how to uninstall ActiveDock on Mac so they can get rid of it or just fix the issue.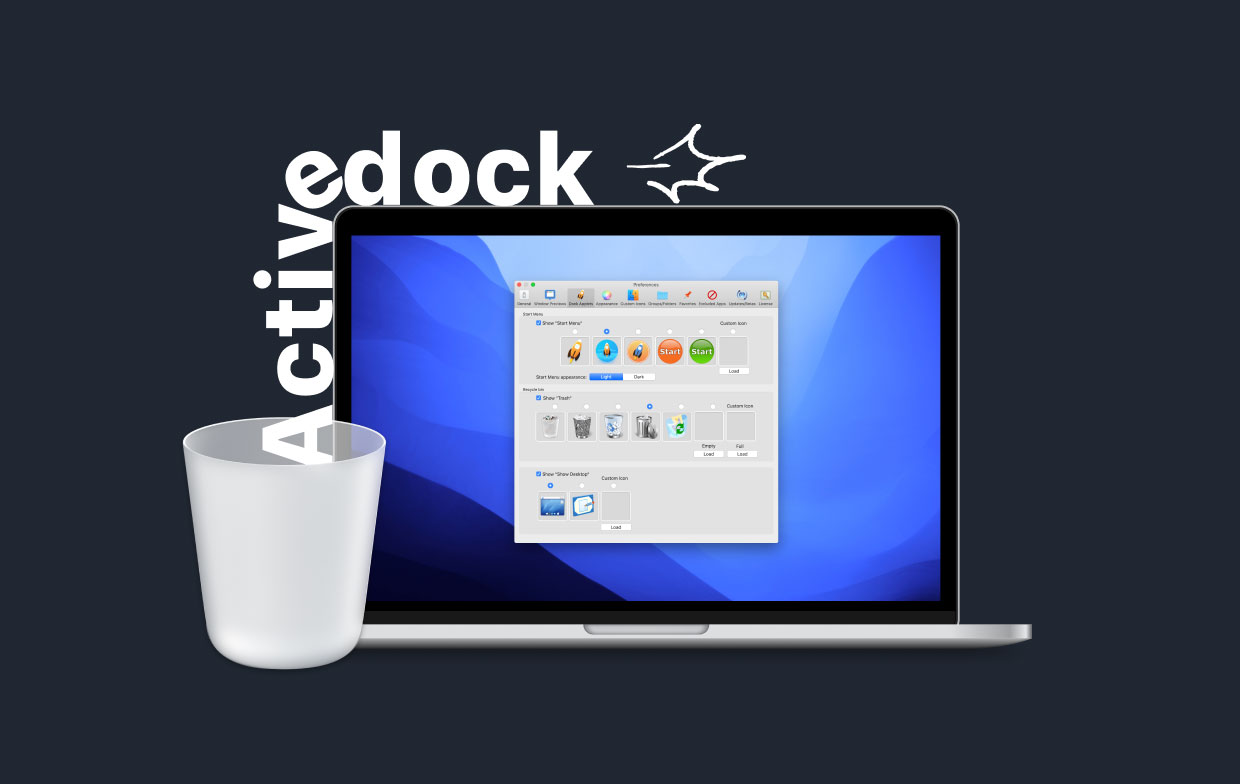 Part 4. Conclusion
It's always great to be prepared so even if you don't experience any issues with your ActiveDock or any other apps from your device, you still need to learn how to remove ActiveDock from Mac or other apps too. This way, you will get to fix the issue easily since you now know how to do it.
And yes, we still highly recommend using the app uninstaller of PowerMyMac tool because it is the quickest and the easiest method that can help you uninstall ActiveDock on Mac and also make your device work faster.