Here, we will talk about how to uninstall Facebook on Mac easily. But first, here's a quick intro. We could use devices for hours, days, or perhaps even months already when we come forward with what appears to have been a straightforward activity, just to discover out we already had no idea how and when to perform it. You might well be familiar with this sensation unless you've already realized out there were many other apps on your Mac that need to eliminate, for instance.
Each undesirable program may be quickly dragged towards the trash bin by Mac users, as well as the uninstallation procedure will begin. Notwithstanding this, you must be mindful that transferring an integrated software towards the Trash leaves most of its contents onto your Mac. After which, to completely uninstall Facebook on your Mac, you should follow our guide in the following sections.
Contents: Part 1. What Is Facebook?Part 2. How to Manually Uninstall Facebook on Mac?Part 3. How to Delete Facebook Remnants on Mac Manually?Part 4. Automatically Uninstall Facebook on MacConclusion
Part 1. What Is Facebook?
Let's talk about the social media giant first before we talk about how to uninstall Facebook on Mac. From its very inception, Facebook has been the most prominent social media and social communication application. That alone boosts the most population of users among almost any social media application. Facebook had also enabled users to connect as well as communicate with others all around the world, regardless of proximity. These were utilized not just simply as a site for sharing thoughts, images, as well as films, but rather as a means for engaging among peers, families, webpages, as well as businesses. Sharing material could be considered public, and it might be restricted to a small community of relatives or colleagues, rather than to a single individual.
Users may be using Facebook to explore social gatherings, information, local companies, celebrities, and many more. Numerous people visit the page on a daily basis because it is interesting. Facebook, with the exception of several other social networking services, doesn't really accept inappropriate content. Users who violate the rules and therefore are detected are restricted from using the platform. Facebook offers a configurable range of security settings, allowing users to restrict their data from being accessed by third-party persons.
Whenever you believe you should have a vacation without Facebook or whether your smartphone was indeed running low on storage space, Facebook may be uninstalled for just about any circumstance. Throughout this part, you would learn how to uninstall Facebook across various operating systems, especially Mac.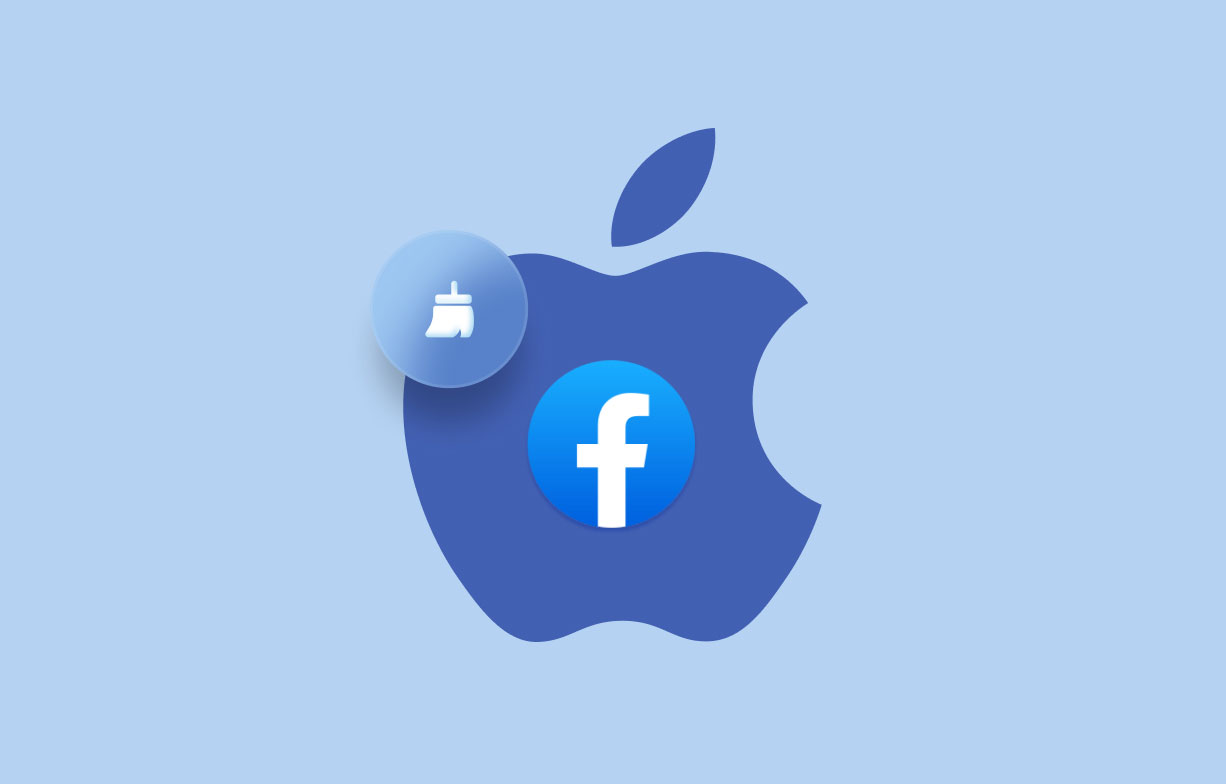 Part 2. How to Manually Uninstall Facebook on Mac?
Just like we previously stated, there seems to be a suitable way for uninstalling Facebook mostly on Mac. Even though you have installed certain applications on your Mac as well as still wanted to effectively delete or perhaps uninstall on your device and also desire to install a few other applications onto your mac, then use these methods to uninstall Facebook on Mac:
Making Use of Finder
You must first do was to locate the Facebook application. After that when the application was onto your Dock however you really could find it you must now right-press onto the Dock then afterwards choose "Options", after that into the Show in Finder.
From that, whenever you found the Facebook icon, you can either select from the 2 ways below:

First was right-click onto the Facebook icon then from the menu choose the option "Move to Trash".
Second, drag and drop the Facebook icon towards Mac Trash.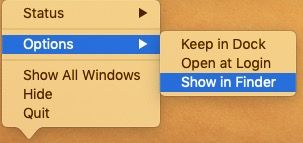 From either circumstance, the Facebook icon, as well as everything and some of its information, would vanish from either Finder or perhaps Desktop. Unless the Facebook icon remains within your Dock, simply tap it, and that should display an error notice before disappearing.
Now to accomplish this procedure, you must completely erase almost all of the information, then after that, enter the Trash, after which, press the option "Empty" from the topmost right section.
Making Use of Launchpad
Whenever you've downloaded the Facebook application that you uninstalling into the Mac App Store, then you could really uninstall Facebook by using the Launchpad.
To get started, you must open first the Launchpad, after that just scroll on to locate the Facebook that will undergo uninstallation.
After that, press and then hold up into your mouse onto the Facebook application. Wait until all the applications will starts shaking.
Finally, to complete the procedure, whenever Facebook application has been downloaded on the App Store, the Facebook application must have an X symbol from the uppermost right corner of it. After which, press on that X symbol as well as the "Delete" option. From there, the Facebook icon, as well as its contents, would also disappear.
Part 3. How to Delete Facebook Remnants on Mac Manually?
To uninstall Facebook on Mac, you need to remove remnants or trace files. Generally, Mac applications were also self-contained bundles that may be removed simply by dragging and dropping them towards the Trash, however, there were some exclusions.
Almost all of you might be wondering if the traditional techniques listed above could support you erase the related files and folders produced by Facebook. But even while entirely removing applications on Mac was indeed considerably easier than it does on Windows, you should still verify to see whether there are other supporting or perhaps preference items remaining upon your computer once Facebook was also removed.
Facebook remnants might not have been harmful to your machine, but they do use storage space. As a result, whenever you were no longer planning into using Facebook, all remains can indeed be completely removed.
To get rid of all remnants of Facebook on your Mac, try these steps:
File System High Top Library: /Library
Launch again the Finder, after that pick "Go" on the Start Menu, then head into "Go into Folder".
Afterwards, Input the directory of such the highest level Library from your hard drive: /Library.
Look for products with the title Facebook Desktop throughout the preceding locations:
From Library into Caches
From Library into Preferences
From Library into Application Support
From Library into LaunchAgents
From Library into LaunchDaemons
From Library into PreferencePanes
From Library into StartupItems
Right-click onto corresponding folders as well as files then pick the Move into Trash.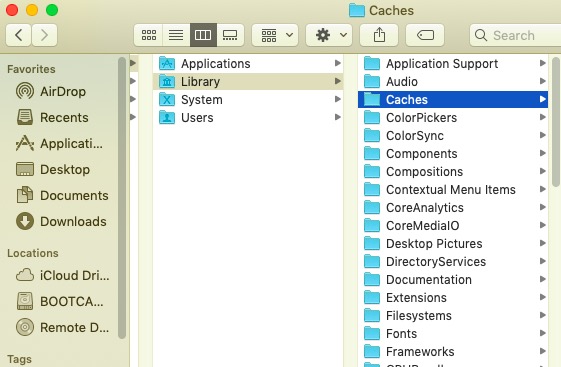 Inside of The Users Library /Library/Home Folder
Navigate to "Go". Then, Navigate into Folder, afterwards input Library into the box, then press the Enter.
Detect and remove any folders or files with identical names in almost the given range of directories:
From Library into Caches
From Library into Preferences
From Library into Application Support
From Library into LaunchAgents
From Library into LaunchDaemons
From Library into PreferencePanes
From Library into StartupItems
To completely erase Facebook remnants, clear the Trash.
Software applications can occur in a variety of places but were not limited by those storage paths listed above. Certain security and defense applications, for example, might install extra kernel modifications. Whether there are any remains that are difficult to detect, you may run a Quick google for such application elements then thoroughly clean them. Now, you have implemented how to uninstall Facebook on Mac manually.
Part 4. Automatically Uninstall Facebook on Mac
Here, we will discuss how to remove Facebook on Mac automatically. Especially novice Mac owners, manually uninstalling Facebook remnants might be a time-consuming job. But if you're still unsure how to erase application remains completely, particularly if you'd prefer to avoid time deleting Facebook standalone even with everything its vestiges, then using a competent removal program might be a superior option than you might well get from manually uninstallation.
You may require the assistance of a unique but also modern Mac uninstaller that would save you the time spent looking for program remnants. An excellent uninstaller must have an easy-to-use interface, strong performance, as well as satisfying results. PowerMyMac's Uninstaller currently includes most of these functions.
PowerMyMac was such tool software uninstaller that was being used to remove programs from a Mac. Those other software uninstallers were a very useful tool that allowed you to completely remove any software as well as its associated files for simply a couple of next taps. You could still conserve time by searching across app-related folders at once.
Get A Free Trial Now!
Explore how effective this program has always gotten in removing so much of the unneeded or superfluous software from your Mac. Maybe have a check into how to completely uninstall Facebook on Mac following simple steps:
Uninstall Facebook using PowerMyMac:
Start PowerMyMac immediately, must choose whichever program you want to delete, and afterwards tap the "Scan" button.
Browse for facebook.app throughout the menu or perhaps throughout the search box, and enter Facebook straight.
Furthermore, select on facebook.app, as well as the platform's capacity including its caches data would be displayed. Whereupon, choose clean to begin uninstalling it.
Since this software still does hardly contain Facebook files, then there will be residual files after the software was being uninstalled, but still don't worry, enter automatically further into search query as well as the appropriate files will be displayed. To completely uninstall Facebook, select the items and then press Clean.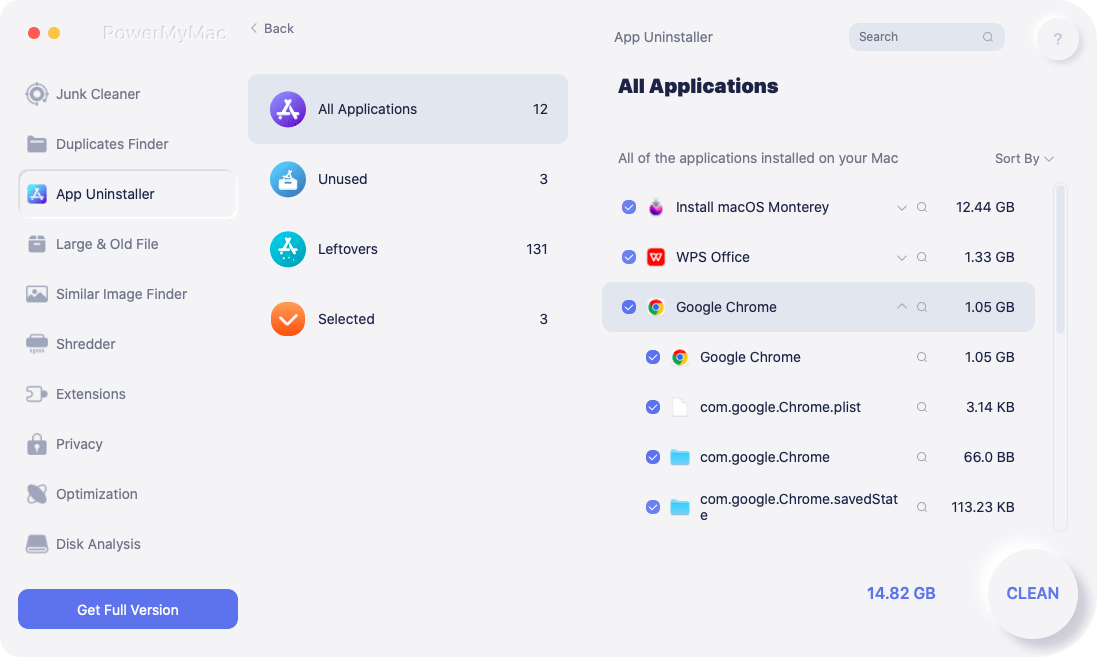 Conclusion
Throughout this article were able to talk about how to uninstall Facebook on Mac. We all know that Facebook has been widely popular throughout the years of running, but sometimes we just want to uninstall it, so as you can see in this article we give you manually and an automated guide that you could use once you've really wanted to delete Facebook on Mac.
Also, we discuss a brief overview of what Facebook was and why it is popular nowadays. Moreover, if you want to save up time and energy on uninstalling Facebook, you could make use of the PowerMyMac Uninstaller where it was built to help users easily uninstall and delete the application and even its leftover files in just one process, which is more convenient than the manual because you'll never know if you uninstall all completely including the remnants. So we hoped that this will help you to uninstall Facebook on Mac. Have a great day!