Popcorn Time is a multi-platform, open-source BitTorrent client with a built-in media player. Popcorn Time is getting popular as a free option to subscription-based online streaming like Kodi.TV and Netflix. Popcorn Time, like uTorrent, utilizes sequential downloads to watch videos from many torrent sites.
However, if you want to remove Popcorn Time from your Mac, it is highly recommended that you follow this tutorial on how to uninstall Popcorn Time Mac completely and effectively. Popcorn Time uninstallation on Mac can be difficult if you don't know what you're doing or how to do a comprehensive removal. Here, we'll go through some of the issues you could run into when attempting to uninstall Popcorn Time on Mac OS X, as well as how to eradicate Popcorn Time both automatically and manually completely.
Article GuidePart 1. Why Uninstall Popcorn Time on Mac?Part 2. How to Manually Uninstall Popcorn Time on Mac?Part 3. How to Automatically Uninstall Popcorn Time on Mac?Part 4. Conclusion
Part 1. Why Uninstall Popcorn Time on Mac?
When you install Popcorn Time on your Mac, it will also establish a number of its supporting files, such as application support files, preferences, and caches. However, many individuals are unfamiliar with these items, and some of them are difficult to locate and delete, especially for novice Mac users. As a result, when users need to uninstall Popcorn Time on Mac, it will cause some issues.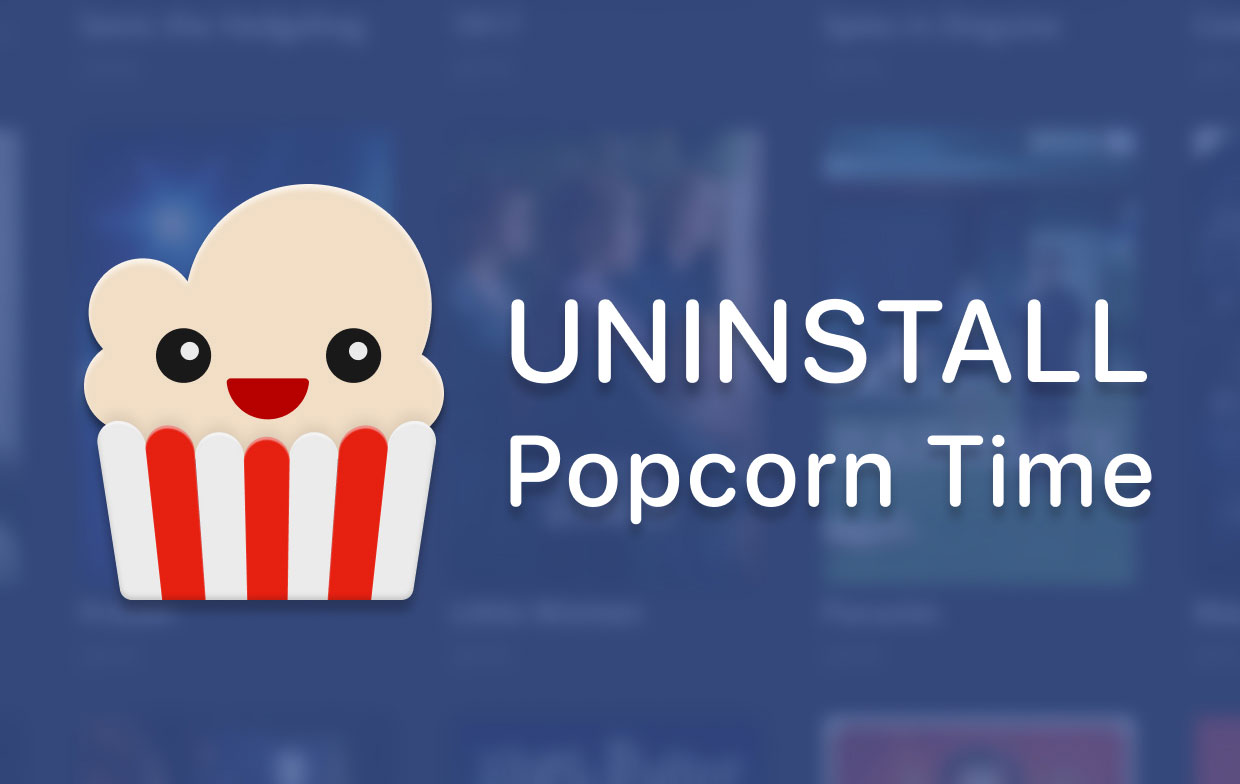 Various Reasons Why Uninstall Popcorn Time from Mac
On the PC, Popcorn Time is useless.
The application as a whole has a problem that must be cleared up first.
Popcorn Time should be reinstalled.
The application takes up a lot of storage space, which has an impact on Mac's functionality.
On the Mac, Popcorn Time generates an application problem with other apps.
Common Issues Encountered During the Process
Not sure where to begin the program uninstall process.
It's unclear how to properly delete an application on a Mac.
Popcorn Time's data and remains on the computer are impossible to locate and delete.
It is not possible to completely erase all of the application's linked files.
When attempting to uninstall Popcorn Time the regular way, it meets issues such as the uninstallation process failing to respond or shutting down before completion.
Part 2. How to Manually Uninstall Popcorn Time on Mac?
In numerous European countries, Popcorn Time has been outlawed. However, users continue to use hacking skills to use this program by installing third-party VPN and privacy tracker plugins. These technological tactics make removing Popcorn Time from your Mac a little more complicated.
In addition, once an app is installed, it also creates service files for a better performance of the app on your Mac. When you remove the app alone, its service files will still remain on the Mac. Therefore, if you want to remove Popcorn Time, you should do it correctly and remove all the related files. To simply uninstall Popcorn Time on Mac, follow the steps below.
Quit the app Popcorn Time.
In the Applications folder, locate and select the app. Drag and drop the executable file to the Trash bin to delete it.
To remove the Popcorn Time remnants from the user's Library directory, open Finder and select Go → Go to Folder from the Finder's menu. In the window that will appear, type /Library and select Go.
In the Library subfolders of the following users, locate and delete all unnecessary service files linked to the Popcorn Time app:
~/Library/Preferences/com.popcorntime.PopcornTime.plist
~/Library/Application Support/PopcornTime
~/Library/Saved Application State/se.popcorn-time.PopcornTime.savedState
~/Library/Caches/PopcornTime
~/Library/Preferences/com.time4popcorn.Popcorn Time.plist

To totally delete Popcorn Time from your Mac, empty the Trash bin and restart your Mac.
Part 3. How to Automatically Uninstall Popcorn Time on Mac?
If you really want to make software uninstallation on your Mac faster, easier, and more effective, you should consider using a professional uninstall tool. Nowadays, this is a popular and more intelligent method for uninstalling apps.
To uninstall Popcorn Time on Mac, you can use a comprehensive uninstaller that will examine all of the app's files and allow you to destroy them in a matter of seconds. PowerMyMac, for instance, is a unique app that has an uninstaller tool that can remove numerous apps in just a few minutes and a few clicks. With using a manual method, searching for multiple files or encountering problems in between could take you for maybe hours.
Get A Free Trial Now!
However, with PowerMyMac's Uninstaller, it saves you from wasting your time finding, and the tool will instead locate it for you. To further know about how to use the app, follow the guide below:
Download the app, install and launch PowerMyMac on your Mac. The homepage will then let you see the system of your device's status.
Then, click the Uninstaller and press Scan. Wait for it to finish. If necessary, you may re-scan all the apps again.
Once the scanning is complete, all apps installed on your Mac will appear on the left. Locate and find the Popcorn Time, or you can simply search the name in the search bar. Once the app is clicked, its related files will appear on the right.
Select all the items that you want to remove along with the app. Then double-check to make sure you have selected the correct ones. After, click the Clean button located at your bottom right and wait for it to complete the process for you.
A pop-up will then appear "Cleanup Completed". Then, it is confirmed that the whole uninstallation process is complete. It will also appear how much did the process freed up some space in your storage.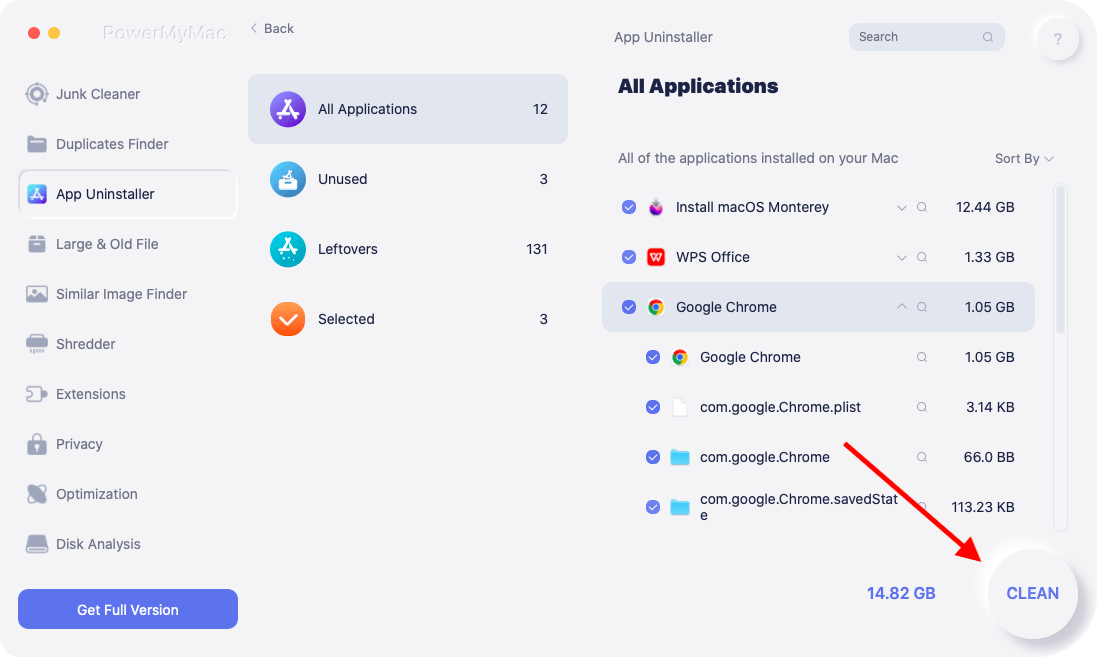 Part 4. Conclusion
Suppose you are unfamiliar with your Mac or lack the necessary skills to conduct the uninstallation on your machine. In that case, you must be careful when you uninstall Popcorn Time on Mac, as the wrong removal might result in negative outcomes. Furthermore, incomplete removal will lead to an accumulation of residues, which could later cause problems. That is why we provided another alternative of uninstalling the app, using the PowerMyMac. With this method, it does not just remove Popcorn Time but all its related files as well.