With the Splashtop software, you can use all of your applications, interact with files, surf the web, view a video, or listen to music from your distant computer. If you wish to uninstall Splashtop Mac, continue reading. Removing Splashtop Personal programs entails more than simply deleting them from your computer; it also entails thoroughly uninstalling them. If you only drag and drop the app to the Trash, it will cause issues that may be solved beyond your skills and capabilities.
So, it is essential to delete an unneeded app from Mac along with its junk files or related files to make sure it is efficiently removed. On this page, we'll show you three different ways to totally and safely uninstall Splashtop on Mac.
Article GuidePart 1. Manually Uninstall Splashtop on MacPart 2. Uninstall Splashtop from Mac via Its UninstallerPart 3. Automatically Uninstall Splashtop on MacPart 4. Conclusion
Part 1. Manually Uninstall Splashtop on Mac
Caches and logs are presumably familiar terms to you. They're the kinds of service files that every software on your Mac produces. Nonetheless, you may not be aware that dragging and dropping a program to the Trash does not remove its service files from your Mac. So, if you want to uninstall the Splashtop software altogether from your Mac, you should also delete its worthless service files as it can cause issues on your Mac if you fail to remove those.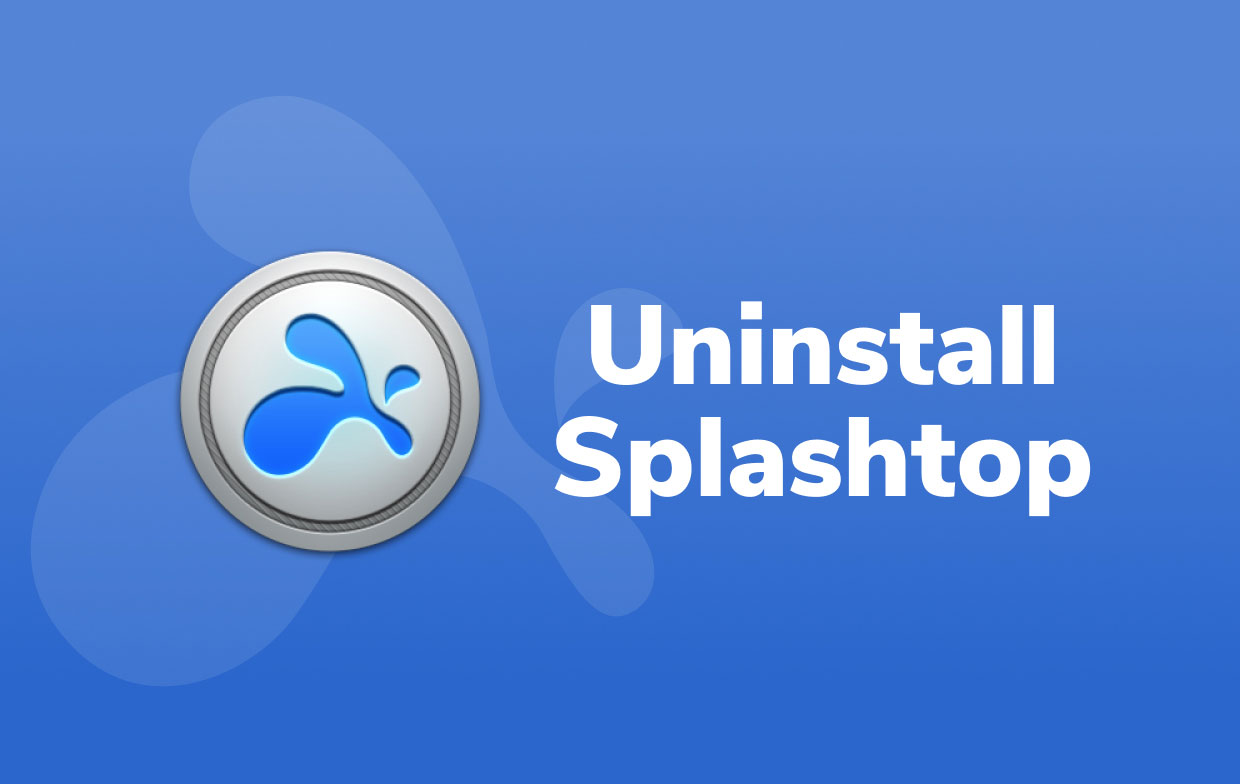 Follow these instructions to uninstall Splashtop on Mac manually:
Quit the app Splashtop.
Go to the Applications folder and open it. Choose SplashtopStreamer.app from the context menu and select Move to Trash.
To completely remove Splashtop Streamer, locate its leftover files on your Mac system and delete them manually. In most cases, program leftovers are preserved in both the main Library folder and the user's Library folder. Open Finder in the menu bar, select Go, Go to Folder, in the box that displays, input the path /Library... The remnants of the applications can be found in this directory. Click the "Go" button. Look through the following subfolders for Splashtop-related files:
/Library/LaunchAgents
/Library/LaunchAgents
/Users/Shared/SplashtopStreamer
4. To access a specific folder in the Finder, repeat the previous procedure and enter ~/Library. Your home directory is indicated by the tilde symbol. This gives you access to the secret Library folder, which contains the remainder of the Splashtop files. Check the following subfolders for Splashtop-related files and remove them:
~/Library/Application Support/Splashtop
~/Library/Preferences
~/Library/Preferences

Then, to completely delete the Splashtop Streamer program from your Mac, empty the Trash bin and restart your Mac.
Part 2. Uninstall Splashtop from Mac via Its Uninstaller
Another method to uninstall Splashtop on Mac is using its uninstaller. As it comes with an uninstaller, you can use the native uninstaller of Splashtop Streamer if you want to save time and ensure that all of the Splashtop Streamer files have been deleted.
It's in the dmg (installation image disk) file for Splashtop Streamer.
Simply double-click on Uninstall Splashtop Streamer. appin this dmg file. The program will be fully deleted in less than a minute.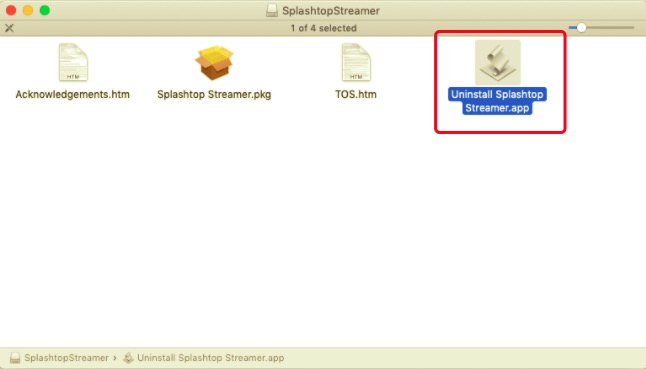 Suppose you are unable to locate or utilize the Splashtop Streamer uninstaller for whatever reason. In that case, the authors also recommend one more method that you can use—a third-party tool such as PowerMyMac's Uninstaller. Continue reading to learn more.
Part 3. Automatically Uninstall Splashtop on Mac
Now it's time to delete the software in a secure and efficient manner. Using a professional Mac uninstalling tool is the safest approach to uninstall Splashtop Personal on Mac without having to search all around your computer and mistakenly remove other apps' service files.
PowerMyMac's Uninstaller assists you in removing over more than one program from your Mac fast, completely, and accurately. The uninstallation also removes including the junk files and doesn't require you to find them individually in different folders.
Get A Free Trial Now!
To see how effective this app is, complete the following steps to uninstall Splashtop on Mac using PowerMyMac's Uninstaller:
Download, install and run the PowerMyMac app. When you first start the app, it will display the current state of your system.
Select Uninstaller and then Scan. Please wait for the scanning process to finish before you proceed. Only perform a re-scan if absolutely necessary.
When all of the apps have been scanned, a list of them will appear on the left side of the screen. Choose the Splashtop app or any other unwanted software from the list. You may also type the name of the software into the search box to find it. On the right, the Splashtop-related files and folders will show.
After that, pick all of the app's associated files. Double-check the files you selected, then click the Clean button to complete the operation.
The message "Cleanup Completed" will appear, indicating that the uninstallation process is finished.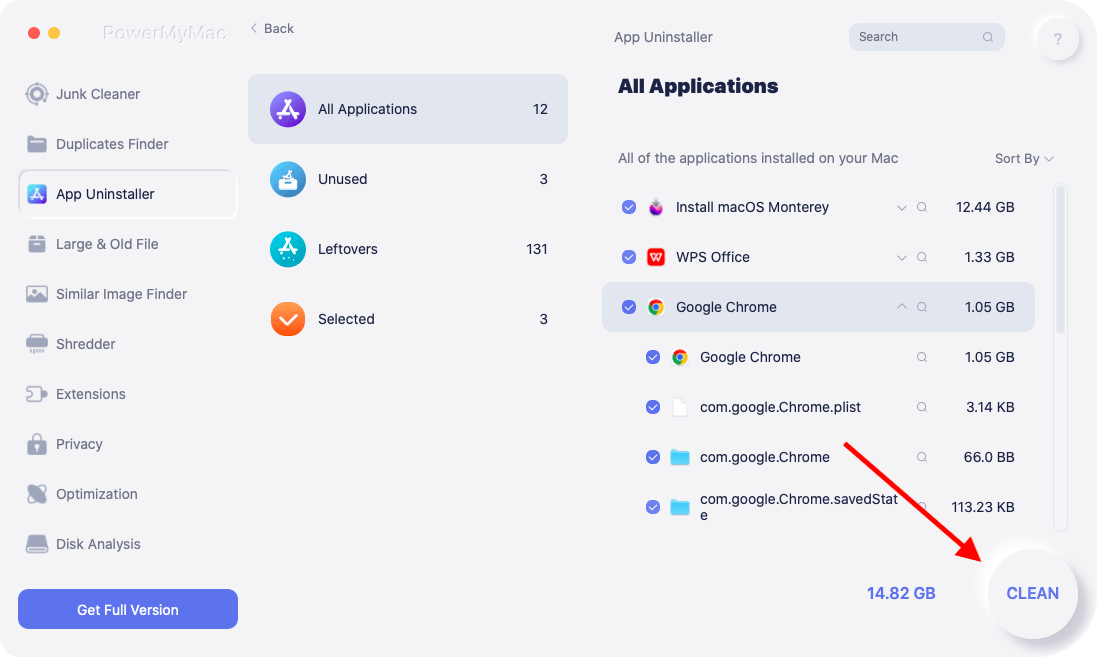 Part 4. Conclusion
This article explains how to uninstall Splashtop on Mac fast and adequately (both manually and automatically), and both techniques work for most programs on your Mac. If you're having issues removing an undesirable program or software, don't hesitate to use the automated tool to address your problems. The traditional approach takes more time and effort to achieve a safe, complete uninstallation.
PowerMyMac offers a user-friendly and straightforward interface, so even inexperienced users can effortlessly remove any undesirable programs. It's capable of swiftly finding all of Splashtop's connected components and securely eliminating them with only a few clicks.
With the PowerMyMac app, you don't need to inspect the Library or remove any of its extra files manually. All you have to do is scan, choose, and remove. You are welcome to download PowerMyMac and enjoy the fantastic user experience right now.
Get A Free Trial Now!
PowerMyMac
A powerful all-in-one App for Mac
Free Download
Clean up and speed up your Mac with ease
Free Download