Download managers, like JDownloader, have become somewhat outdated, especially with the widespread availability of high-bandwidth connections, due to how complex integrated download managers in browsers have gotten these days, including the option to stop and restart downloads. It does not have a unique feature, and anyone who wants to transfer to another product or uninstall JDownloader Mac can do so by following the steps in this article.
JDownloader for Mac is a free download manager that is both practical and open-source. It has the impressive capability of making downloading as quick and straightforward as feasible for consumers. Anyone may use the JDownloader download management application to effortlessly manage their downloads. Aside from that, JDownloader has a large development community, and the program is updated often.
With that, if you wish to remove JDownloader from Mac, this article will offer you step-by-step guidance on how to do so.
Article GuidePart 1. Removing JDownloader via Built-in UninstallerPart 2. Delete JDownloader from Mac ManuallyPart 3. Uninstall JDownloader on Mac via PowerMyMacPart 4. Conclusion
Part 1. Removing JDownloader via Built-in Uninstaller
The JDownloader application's specific uninstaller is the most straightforward approach to remove it. The time you installed JDownloader on your device, it produced an uninstaller for easy removal in the future. So let's have a look at what are the things you should do so that you can proceed to uninstall JDownloader on Mac using the program's own uninstaller.
Quit the JDownloader app.
Use this file, JDownloader Uninstaller.app, to uninstall the app. This file should be saved in the following destination by default:
Macintosh HD/Users/[current user]/bin/JDownloader (2.0)/JDownloader Uninstaller.app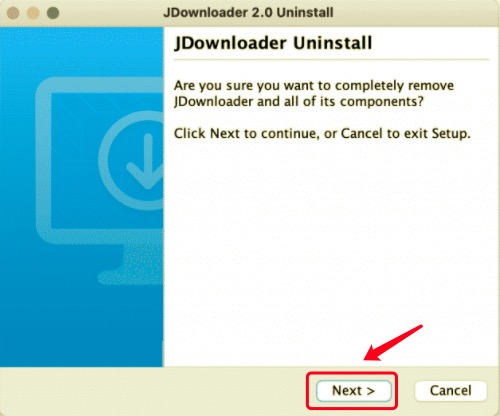 Click Next on the uninstallation dialog.
Wait for JDownloader to be uninstalled from your computer. You'll get a notification saying it was successfully deleted in a few seconds.
Apart from the notification indicating that JDownloader has been successfully deleted from your Mac, this is not the final step in the process. Experts tried to examine the macOS system and detected residues from the program, such as caches and preferences. As a result, you must locate and delete all JDownloader-related files even after using its uninstaller. Continue reading to find out how to remove JDownloader and all of its related files in the manual approach.
Part 2. Delete JDownloader from Mac Manually
JDownloader, unlike other programs, does not show in the Applications folder. All files for JDownloader can be found in the following directory:
Macintosh HD/Users/[current user]/bin/JDownloader (2.0)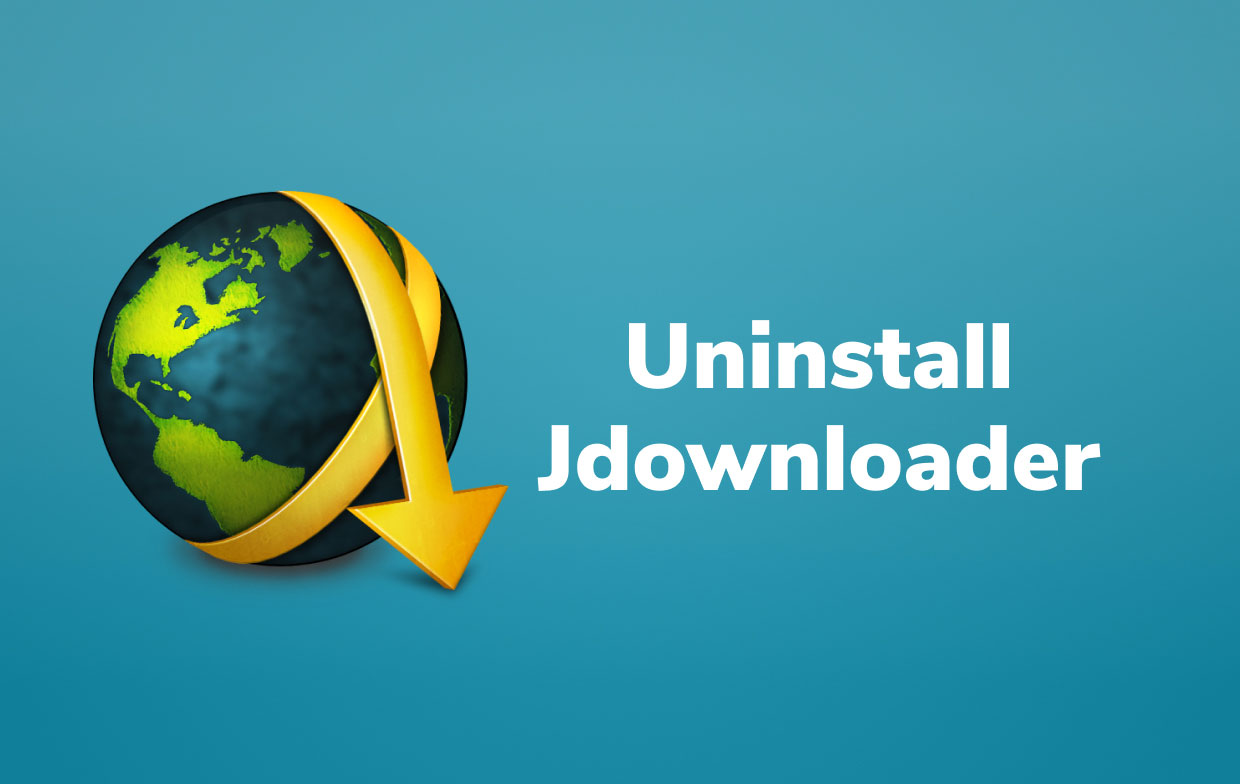 Another approach to uninstall the app is doing it manually, which means you have to do everything on your own, including finding and removing the service files that are related to JDownloader. To manually uninstall JDownloader on Mac, please follow the procedures below:
From your Home folder, open and remove the "bin" folder there.
Go to the Library folder and open it. To do so, hit the Command+Shift+G shortcut in Finder and type ~/Library in the search bar that appears. Proceed by pressing the Enter key.
JDownloader's support files should be located and removed. The following files and folders should be looked up to find these service files:
~Library/Preferences/org.jdownloader.launcher.plist
~Library/Preferences/com.install4j.installations..plist
~Library/Saved Application State/org.jdownloader.launcher.savedState
~Library/Saved Application State/com.install4j.jdownloader2.uninstaller.savedState
~/private/var/folders/I8/com.install4j.jdownloader2.9702
~/private/var/folders/I8/com.install4j.jdownloader2.uninstaller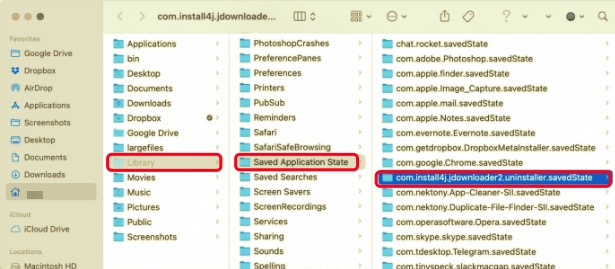 You may have a greater or lesser number of support files. That's why you should double-check directories in the Library folder that include application caches, logs, cookies, preferences, and other service files.
After deleting everything, empty your Trash bin.
There is, however, a quick and straightforward way to locate all of JDownloader's leftovers. Proceed to the next part to see what it is.
Part 3. Uninstall JDownloader on Mac via PowerMyMac
It's critical to understand and confidently use a professional uninstaller application like PowerMyMac's Uninstaller to simplify and make Mac software removal easier. This application will fully and conveniently uninstall any unwanted Mac software.
Get A Free Trial Now!
Continue to read below to see how effective and efficient this app is.
PowerMyMac is a free program that can be downloaded from the App Store. Install, and then launch the app. The application offers you an overview of your system's performance when you first open it.
After selecting the Uninstaller tool, do a Scan. If necessary, wait for it to finish scanning before clicking Re-scan only if necessary.
A list of apps will show on the right side after scanning all of the installed programs on Mac. Type its name into the search box to quickly discover the JDownloader app or any other undesirable software. The files and folders linked with the software will display on the right side when you choose them.
Choose all of the files you want to get rid of. To complete the removal, double-check everything, then select Clean from the drop-down option. Wait for the "Cleanup Completed" pop-up dialog to appear. To complete the operation, restart the Mac.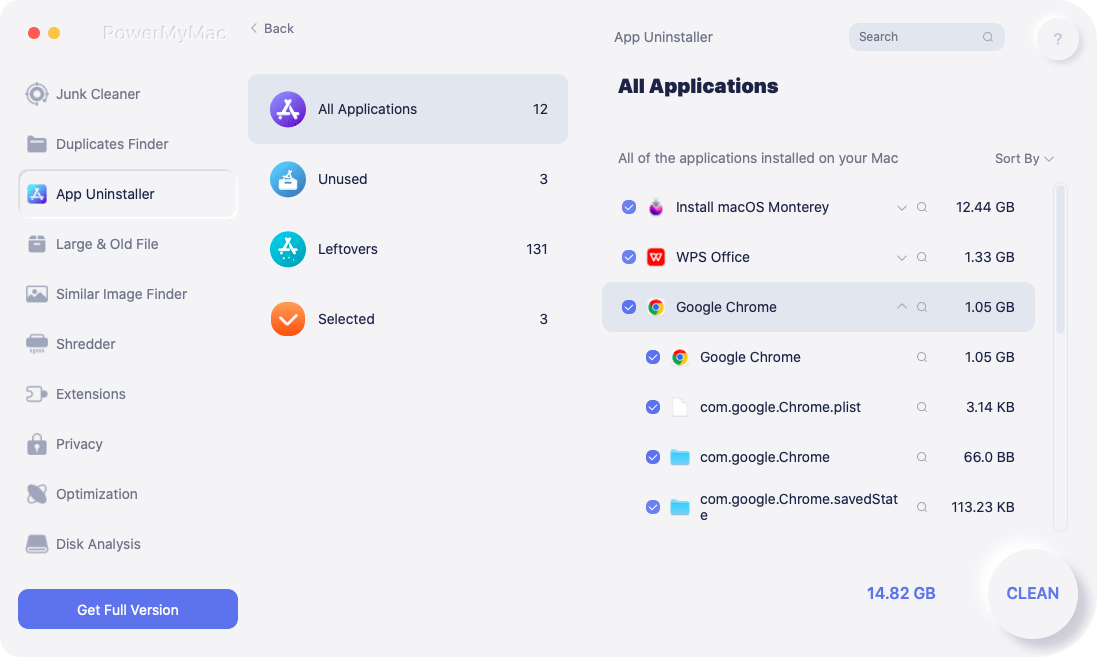 Part 4. Conclusion
The three techniques listed above, namely: using its uninstaller, manually doing the process, and using a professional tool, are for uninstalling JDownloader on a Mac. If you haven't completely removed JDownloader, we recommend using PowerMyMac's Uninstaller, a professional uninstaller that will quickly remove any residues. Manually uninstalling the app is more challenging and riskier for other people, especially beginners. PowerMyMac makes sure that the whole process is safe for your system and device.
PowerMyMac's Uninstaller will automatically check for leftovers, and the entire operation will take only a few clicks. This practical solution is for anyone who wants to be able to uninstall JDownloader on Mac or any other unwanted Mac software confidently. Try it now!
Get A Free Trial Now!