Virtual machine programs can be helpful if you want to virtualize your desktop. But it doesn't work optimally all the time. One such software is the VMWare Fusion. If you have this app and it doesn't work well, you can uninstall VMWare Fusion Mac.
To uninstall an application from Mac is not an easy feat. First of all, Mac computers don't have built-in uninstallers as Windows does. Plus, there are a lot of associated files you have to remove from your computer. Those residual files can be very hard to locate. You can risk deleting important system files if you don't know what you're doing.
We have taken the liberty to help you with how to uninstall VMWare Fusion on Mac. In this way, we can help you do the job easily without making mistakes. Let's start uninstalling apps.
Article GuidePart 1. What Is VMWare Fusion?Part 2. How Do I Uninstall VMWare From My Mac?Part 3. Conclusion
Part 1. What Is VMWare Fusion?
Before we uninstall VMWare Fusion on Mac, let's talk about the software first. VMWare Fusion enables you to have a total virtualized hardware package for your guest OS. It actually makes virtualization possible for hardware such as network adapters, video adapters, and disk adapters.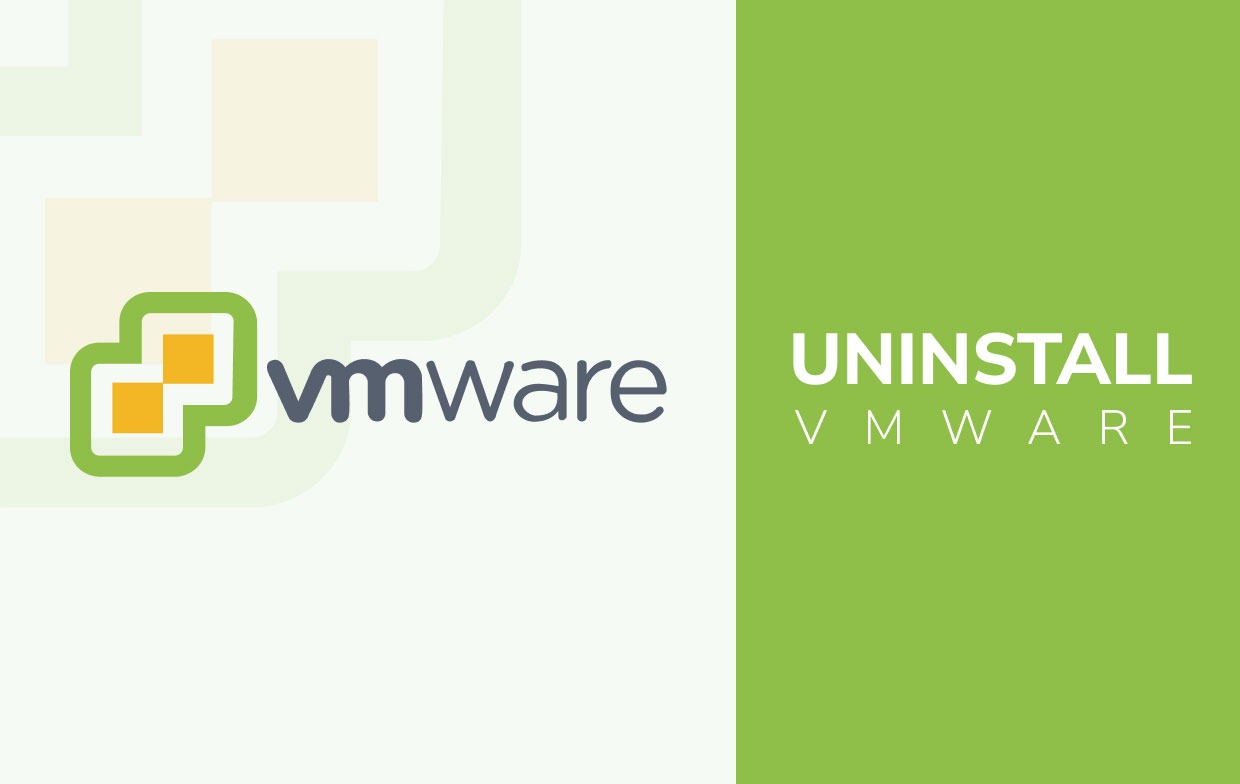 This enables VMWare Fusion and its actual virtual machines to be very portable among computers. What happens is, each host you have will have an identical look to that of your guest. VMWare Fusion, like that of Parallel, is a very popular program for virtual machines made for Mac operating systems.
You may install and uninstall VMWare Fusion whenever you want to. In case you find that it doesn't fit your virtual machine needs, then you may want to uninstall VMWare Fusion from your Mac and use an alternative.
Part 2. How Do I Uninstall VMWare From My Mac?
So, how do we uninstall VMWare Fusion on Mac if we don't need it? Well, if you do it manually, it won't be very easy. Remember that Mac doesn't have uninstallation packages like that of Windows operating systems. Plus, apps like VMWare Fusion have associated files such as logs, caches, and preferences. These can be kept (and take up a lot of space) if you just move the app to Trash.
Fortunately, below are the complete set of steps you need to uninstall VMWare Fusion manually:
The first thing you have to do is to exit the VMWare Fusion app. Double-check if it is really closed through the Activity Monitor.
Launch the Applications Folder on your computer. After that, choose the app for VMWare Fusion. Right-click this app. After that, click the option to Move To Trash.
Remove the service files to do a complete process. Typically, these can be located within your Library folder. So, visit Finder and open the Library of your Mac. To do this, you have to press Go within the menu bar. Then, press Go To Folder. After that, type ~/Library in the window and press Go.
Then, locate the following subfolders and delete all VMWare Fusion associated files in it:
Library/Preferences
Library/Application Support
Library/Saved Application State
Library/Preferences/VMware Fusion
Library/Logs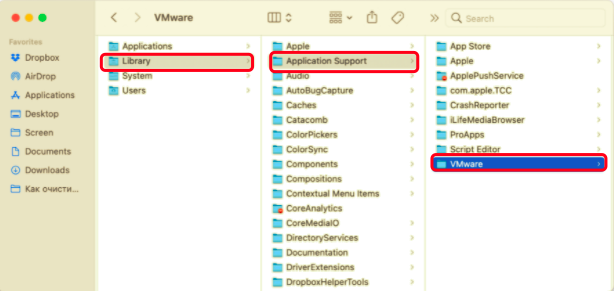 Empty Mac's Trash afterward. To finish the uninstalling process, you can reboot your computer.
Uninstall VMWare Using Its Own Uninstaller
Here's how to uninstall VMWare Fusion on Mac using its built-in uninstaller:
Launch Finder on your computer and press the key for Option. Press the Go found at the menu within the upper part of the interface,
The folder for Library will appear. Visit the Application Support folder and then go to the folder labeled VMware Fusion.
A script to uninstall VMWare Fusion will be found there. It is named Uninstall VMware Fusion. Run this script.
Press the Uninstall Then, input your admin password. After that, press OK if the uninstallation process is done.
It is important to note that this process can be used for VMWare Fusion versions 3. x and earlier. Remember that if you uninstall VMWare Fusion, the virtual machines created in the past won't be deleted. So, you have to search for these using your Finder and then move them towards the Trash. Typically, this can be found in the folder within Documents/Virtual Machines/.
How Do I Completely Uninstall VMWare?
To completely uninstall VMWare Fusion from Mac, you can use the tool called PowerMyMac. This is a great software to uninstall apps and optimize your Mac computer. It has various mini tools to help free up space on Apple computers.
Get A Free Trial Now!
Here are the steps to use PowerMyMac in order to uninstall VMWare Fusion on Mac:
Grab PowerMyMac. Get the PowerMyMac tool from its official website on iMyMac. After that, choose whether you want a free trial or a license. Then, you can install it on your Apple computer. Just follow the prompts on the screen. Afterward, you can simply launch it on your device.
Click Uninstaller. The next step is to press the Uninstaller module. It can be found on the left-hand side of the interface. Once that is opened, click Scan. This can be found in the middle portion.
Then, click the VMWare Fusion app. Select it to uninstall VMWare Fusion.
After that, press the Clean Finally, wait for the tool to confirm that the process is done.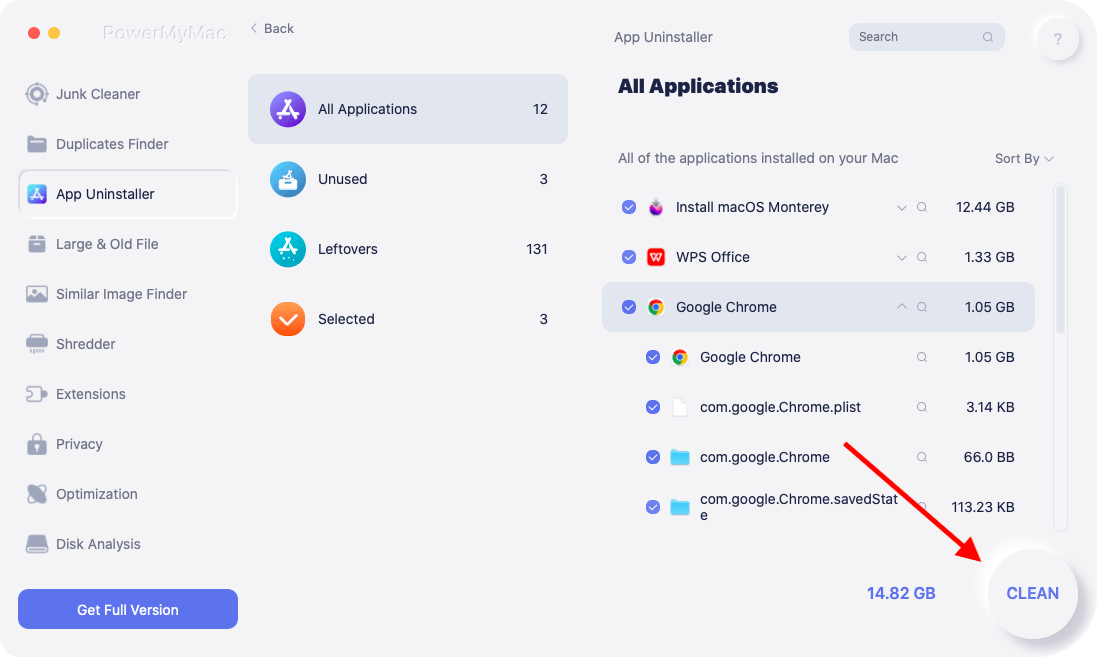 Part 3. Conclusion
This has been a great source of information on how to uninstall VMWare Fusion on Mac, we have helped you get rid of the software through manual means. But of course, we also made an introduction as to what VMWare Fusion is.
Finally, we recommended the most effective way to uninstall VMWare Fusion from Mac. This is through the PowerMyMac software. This can be used to implement effective uninstallation processes of apps. Plus, it doesn't leave trace files or associated files. So, you are ensured that the entire app is eliminated. Check out PowerMyMac now and see the power of optimizing your Apple computer.