A DVD collection is not only great to look at. It's also a good backup for your heaps of precious video memories. That's why you may want to burn MP4 to DVD. It makes sense to make sure your videos are backed up in a storage device.
Plus, you may want to use your DVD player or Blu-ray player to watch your videos for a different experience. Thus, it is highly likely that you should burn your video files to a rewritable DVD disc.
Videos we create throughout various moments in our life are very important. When we watch them in the future, they make use happy – they help us reminisce about what happened in the past.
Here, we will teach you how to burn your MP4 files to that of a rewritable DVD disc easily. Read below to learn how to do it.
Article GuidePart 1: What Is DVD Burning?Part 2: How To Burn MP4 To DVD On MacPart 3: Recommendation - How to Convert Files to MP4Part 4: Conclusion
Part 1: What Is DVD Burning?
DVD burning is the process of transferring data to a rewritable CD or DVD disc to be used as file backups or playable audio and video discs. So, what if you have a DVD burner and software to do the job? What happens during the burning process?
Once you press the "Burn" icon, the life cycle of the burning process will begin. This is usually a process divided into four different steps.
The first one involves converting the video files into a file format readable by a DVD. This process is called transcoding and takes a whole lot of time depending on the size of the files.
The second step involves a process called building. This involves constructing the disc. During this time, the links, menus, and navigation are created to ensure that they properly work within the disc.
The third step involves the biggest portion of the work. This stage involves writing information to the DVD disc. It involves the transfer of data from your hard drive and putting it on the DVD.
Finally, the last stage involves the finishing of the burning stages. It is called the lead out and ensures that players or programs won't be confused. It tries out to read anything further to the rewritable disc.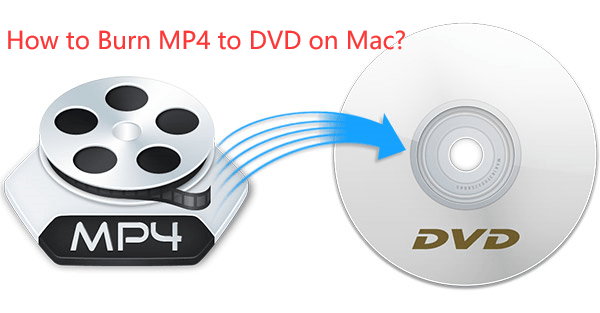 Part 2: How To Burn MP4 To DVD On Mac
It is very easy to burn MP4 to DVD on your Mac computer. With the built-in option for macOS Catalina 10.15, you can burn MP4 files to your DVD.
However, this will result in a disc that is not playable in DVD players. It will only result in a data disc that may serve as a backup or storage device.
Here are the steps to do this:
1. Insert Your Blank Disc
Place it within your optical drive. Once a dialog box appears, press the pop-up menu. Then, click "Open Finder."
If you wish to launch Finder every single time you insert your blank DVD disc, click "Make This Action The Default." The disc will now be displayed on the desktop.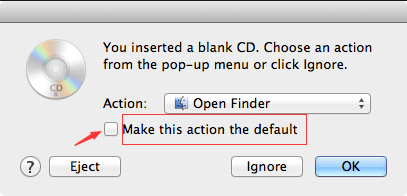 2. Drag And Drop The Files
To burn MP4 to DVD, first, you have to double-click the new disk shown in the desktop. This will open a window. Drag the MP4 files (or folders) you wish to burn to the disc window. File aliases will be placed within the window.
It is important to note that the original files will not be deleted or moved. If you wish to burn the same set of files to that of discs for more than once, you should utilize the burn folder.
3. Arrange Files
You should remember that once the disc has finished burning, the items located on your rewritable disc will have identical names (and also locations) to that of those placed within the disc window.
Thus, you must rename the files and arrange them as you wish before the burning process starts. Once the disc is burned, items cannot be changed.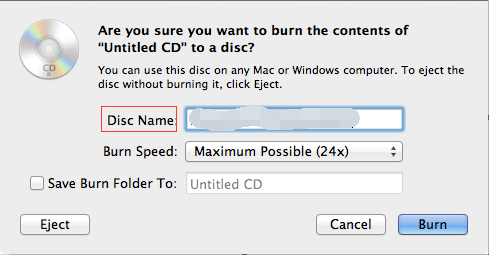 4. Start The Burning Process
Select File and then choose "Burn [Disc]". After this, follow the instructions. By this time, the files which the aliases actually refer to are burned onto the rewritable disc.
Plus, if different folders you input to the disc has aliases, the actual files which these aliases refer to are burned to the rewritable disc as well.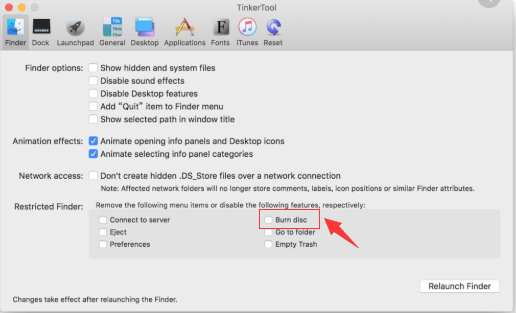 Important Note: If the rewritable disc is ejected without starting the burning process, a specific "burn folder" with the files (or folders) you placed on the disc will be made and placed within your desktop. In order to finish the burning process, click the icon for "Burn". This is located right next to the sidebar of Finder. Or, you can also press and hold the touch on the CTRL key while clicking the disc. After this, select "Burn Disc" located in the shortcut menu.
In order to burn .DMG files or disc image files to a rewritable disc, simply CTRL + click the said file. Then, select "Burn Disc Image [Name Of Disc] To Disc." This will be seen within the shortcut menu. After this, follow the prompts that are shown on the screen.
Important Tip: In order to remove all the items within a rewritable disc, go to the Finder sidebar and CTRL + click the DVD or CD drive. Then, select "Erase Rewriteable Disc" from the menu of shortcuts that pop up. By this time you have finished burning MP4 to DVD in a few steps.
Part 3: Recommendation - How to Convert Files to MP4
If you have video file types other than MP4 and you want to convert them to the MP4 format for compatibility reasons, then you may use iMyMac Video Converter. In this way, you can start to burn your MP4 files to DVD.
It is an audio and video conversion tool that utilizes graphics card technology for blazing-fast conversion speeds of different file formats.
Plus, the tool has video editing capabilities allowing you to modify brightness and saturation. These features allow you to crop videos as well. You can even add your own watermark to videos if you wish.
The tool is very versatile as it supports a lot of file types in a powerful interface that's easy to understand.
Part 4: Conclusion
We have given you the steps you can use to burn MP4 to DVD with a macOS computer. Specifically, we have focused on macOS Catalina 10.15. The built-in features of your Mac computer is a great way to burn your files to a rewritable CD or DVD disc without the need to download additional software.
If you want to convert your video files from one format to another, you can use iMyMac Video Converter. It's a tool that can help you transform audio and video files from one format to the next easily. Plus, it comes with a free download so you can try it out. Get the tool now!