Mac users find it difficult to play a file that has WMA (Windows Media Extension) extension or in WMA format since this kind of format normally Mac does not support.
That is why we will help you on how to convert WMA to MP3 on Mac so you can use it on your Mac in this post.
Article GuidePart 1: Why Files Have Different Formats and Need to Be Converted?Part 2: How to Convert WMA to MP3 with A Powerful ToolPart 3: Other Ways to Convert WMA File to MP3 on MacPart 4: Conclusion
Part 1: Why Files Have Different Formats and Need to Be Converted?
You might also be wondering why files have different formats and why not just make it to one format so you can use it on different devices without having it converted right? These are simply because of codecs.
Codec is a program that encodes and decodes a stream of digital data or even a signal, it actually converts audio and compresses it to transmit and then decompress for a replay. In a nutshell, it is the codec that makes your music play.
There are a lot of codecs or what we use in layman's term as an extension of the file or the file format such as MP4, AAC, WMA, JPEG, GIF and many more for audio, images and video files.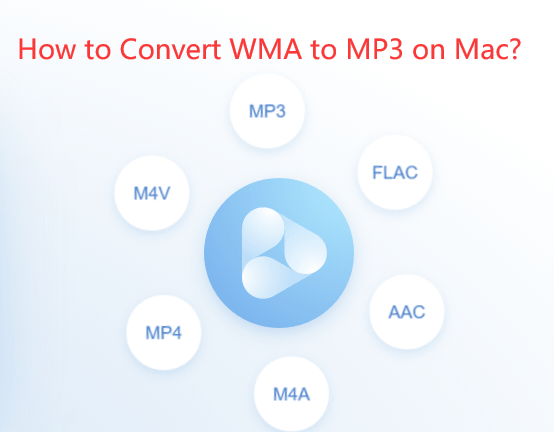 Part 2: How to Convert WMA to MP3 with A Powerful Tool
iMyMac Video Converter is like an all in one tool that you can use in converting your files, it can convert video and audio files in all formats also it has a lot of added features that you can take advantage in enhancing your videos and audio files.
iMyMac Video Converter works as fast as a lightning bolt, it can convert any types of formats in just a few seconds
It has added features if you would like to do some video editing like video enhancement, it allows you to adjust the lighting, crop, combine two videos, adjust the hue and contrast and even split the video
It also supports a lot of devices mainly apple, Samsung Galaxy, Kindle Fire, and Nokia Lumia.
It has a free trial version that you can try its function for free
Steps on How to Use iMyMac Video Converter to Convert WMA to MP3
Converting files using iMyMac Video converter is very easy, just follow the simple steps below and you can start your convert all you want to journey on your Mac.
Visit the website imymac.com at the Menu Bar at the Top of screen > Click Video Converter
Choose either Free Download or you can opt to Buy Now to enjoy its full features
Open the Application on your Mac > Select on Add Files button at the top left corner of the window
Browse through your library then Select the File that you would like to convert
On the Convert Option at the right side of the window > Select MP3
Click on the Convert All icon at the bottom of the Screen or Beside the File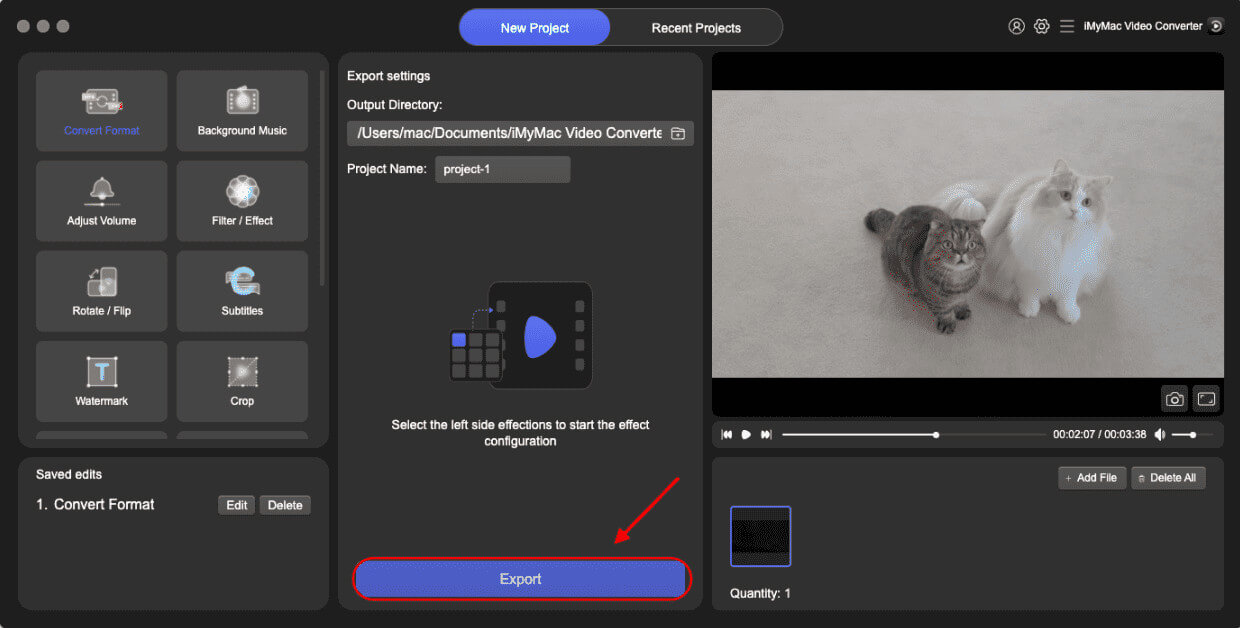 Part 3: Other Ways to Convert WMA File to MP3 on Mac
There are multiple options on how you could convert WMA to MP3 to make it work on your Mac, and here is the guide to do it.
Convert WMA to MP3 Using iTunes
You can make a WMA file work by using iTunes, and the good thing about its iTunes is already installed on your Mac so you will not need to go anywhere, it's just the process is quite lengthy and sometimes tend to be confusing
Launch your iTunes by using Spotlight or Locating on your Applications Folder
Locate your WMA files on your Playlist or you may include them on your Music Library if you are having a hard time looking for them
Select the file that is in WMA format > Select Edit at the Menu Bar > Click on Preferences on the list
Select the General Icon > On the When you insert a CD click on Import Settings
A new window will show > Select MP3 Encoder on the first option which is Import Using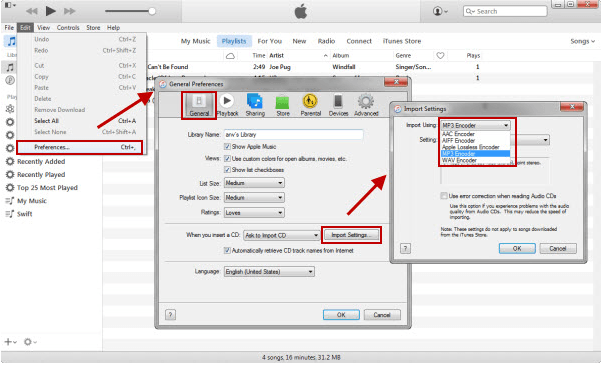 Convert WMA to MP3 Online
There are a lot of converters available online, sometimes you can just type in on your search engine convert WMA to MP3 and a lot of websites that offer the service will show on your results page.
Though be very keen on selecting a website that you will use since it will ask you to upload the file and for you to use the converted file you will then need to download it.
Some online converters have their secrets since most of them you can use for free you might be bombarded with ads and pop-ups that are directing you to purchase some of their stuff so do not fall for it.
You can use Convertio website, you can type on your search engine Convertio then click the first result or you can Type on your address bar co/wma-mp3
Select Choose Files then Locate the WMA file on your Folders > Wait for the Upload to Finish
Click on Convert File > Once the conversion is finished you can Select Download then you will see that the WMA file is already converted to MP3 format
Though they only allow a maximum of 100MB file to be converted
But having it done online the speed of the conversion of your file will depend on your network, put your fingers crossed that your network is at stable connection while converting or you can end up having a broken file.
Convert WMA to MP3 Using Cloud-based Conversion Tool
Aside from using your web browser or search engine, you can also use a cloud-based conversion tool which is CloudConvert.com, it can also convert different kinds of files like documents, images, eBooks and many more.
You can convert files here up to 1GB size.
Type into your address bar com
Click on Select File > Locate the file that you would like to convert on your folders > Select MP3 on the dropdown list as the output
Click Convert icon at the right side of the screen > Once Finished you can Select Download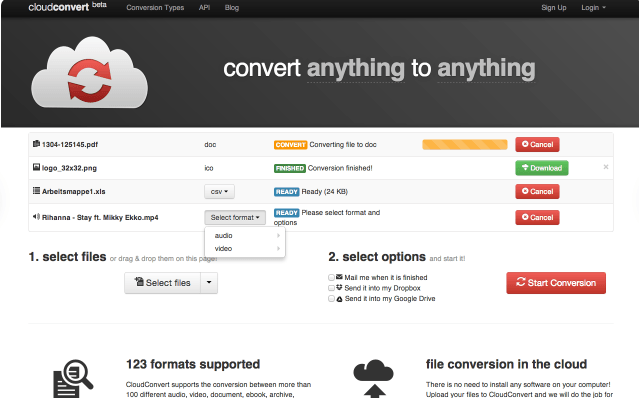 Part 4: Conclusion
Converting files like WMA to MP3 can be pretty easy though you will have to be mindful of the pros and cons before you select the best option for you.
Always remember that by using a web-based tool in converting your files it will always depend on your network or you might end up having a broken download on your Mac.
The reason behind it is always better to have an application readily installed on your Mac so you can convert files all you want without worrying about it being broken like iMyMac Video Converter, it is fast, easy and extremely safe to use.
iMyMac Video Converter provides you high-speed conversion to convert videos and audios to any formats lossless. An all-in-one video converter, editor, player.
Free Download