While 3GP files are not as popular as those with other formats, they are still decent. The quality is bearable and its file size is relatively small. The main problem lies within accessibility. Since most users aren't familiar with 3GP, media players choose to ignore such a format. Hence, you will find yourself struggling to play 3GP files. Thus, it's recommended to convert 3GP to MP3 or other more suitable formats.
However, it's not like all users have access to a converter. Instead, you must first have an alternative, which leads us to the question:
Article GuidePart 1. What Opens A 3GP File?Part 2. How Do I Convert 3GP to MP3 on Mac?Part 3. Top 3GP to MP3 Online Converters
Part 1. What Opens A 3GP File?
Before anything else, you must first understand what a 3GP file is.
What is a 3GP File?
A 3GP file is a file that can be considered as a video or audio format. It was created by a group called the 3rd Generation Partnership Project or in short, 3GPP.
Other than storing both an audio and video component, 3GP files also provide a better transmission of data between 3G devices. Now back to the question, what opens a 3GP file?
How Can You Open a 3GP File?
A 3GP file, as previously said, uses the technology of 3G devices to transmit audio and video signals. By that logic, you should be able to open a 3GP file with a 3G mobile phone. It does not require a special media player. The basic music player of a 3G phone will do, although there may be some difficulties along the process.
Why Do You Need to Convert a 3GP File?
It should already be obvious why there's a need to convert a 3GP file. If I were to spell it out, then the main reason would be because not everyone has access to a 3G phone. I bet you haven't even heard of such a device until now. So how can you convert 3GP to MP3?
Part 2. How Do I Convert 3GP to MP3 on Mac?
The internet houses numerous tools with different functions. One of those functions happens to be format conversion, and one particular conversion tool that I'm fond of is iMyMac Video Converter. Below are the features of this software:
Format Conversion. Since your main goal is to convert 3GP to MP3, it's a good idea to use this tool as it supports both 3GP and MP3. You can also convert to other formats as well such as MP4, M4A, WAV, FLAC, etc.
Acceleration Technology. Due to the advanced technology of iMyMac, it can support hardware acceleration which results in a speed 6 times faster than normal converters.
Video Enhancement. If your 3GP files contain a video, iMyMac can also help enhance the quality of your video. It can also fix video issues such as overexposure, shaking, etc.
Supported Resolutions/Quality. iMyMac supports a variety of resolutions from standard definition to high definition up to 4K resolution
Supported Devices. This software can function on different kinds of devices including iPhone, iPod, Samsung Galaxy, Kindle Fire, etc.
Get A Free Trial Now!
Follow the steps below to convert 3GP to MP3:
Step 1. Select 3GP Files
Launch the iMyMac Video Converter on your computer. Simply drag the 3GP files into the main page of the window. You can also click Add Files to navigate manually to the folder where the 3GP files are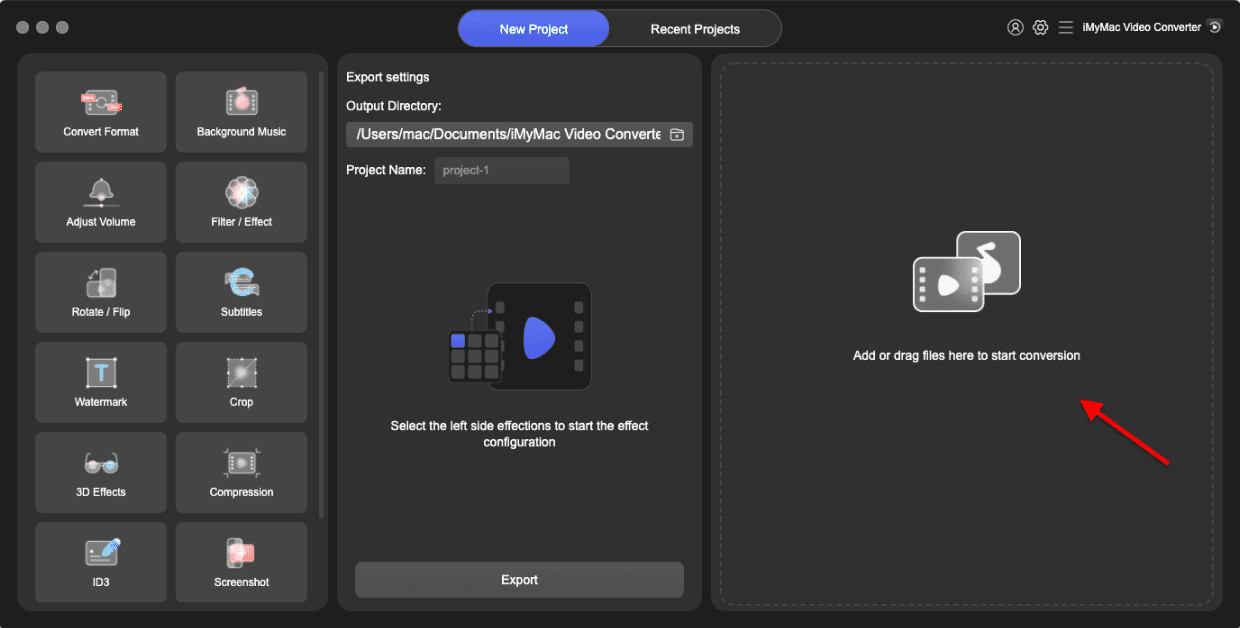 Step 2. Select MP3 Format
Since our goal is to convert 3GP to MP3, make sure you click the dropdown menu on the upper-right corner of the window. There will be numerous options here, and you have to select MP3.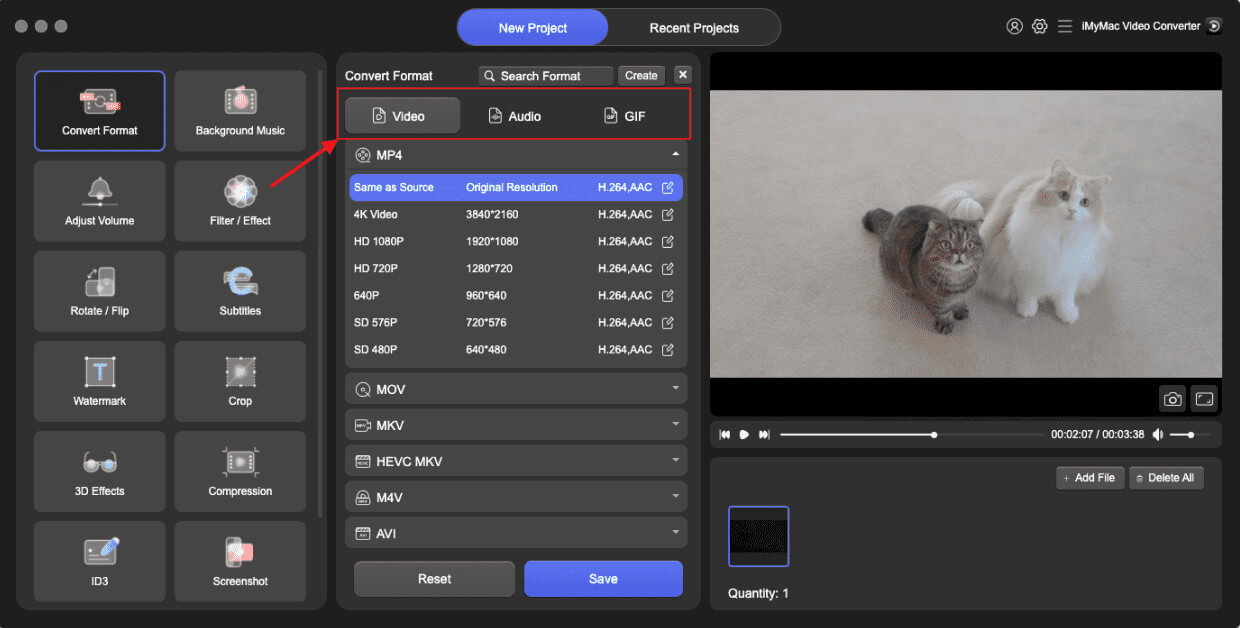 Step 3. Convert 3GP to MP3
Click the Convert All button at the bottom-right corner of the window. This will signal the start of the conversion process, so you might have to wait for a while.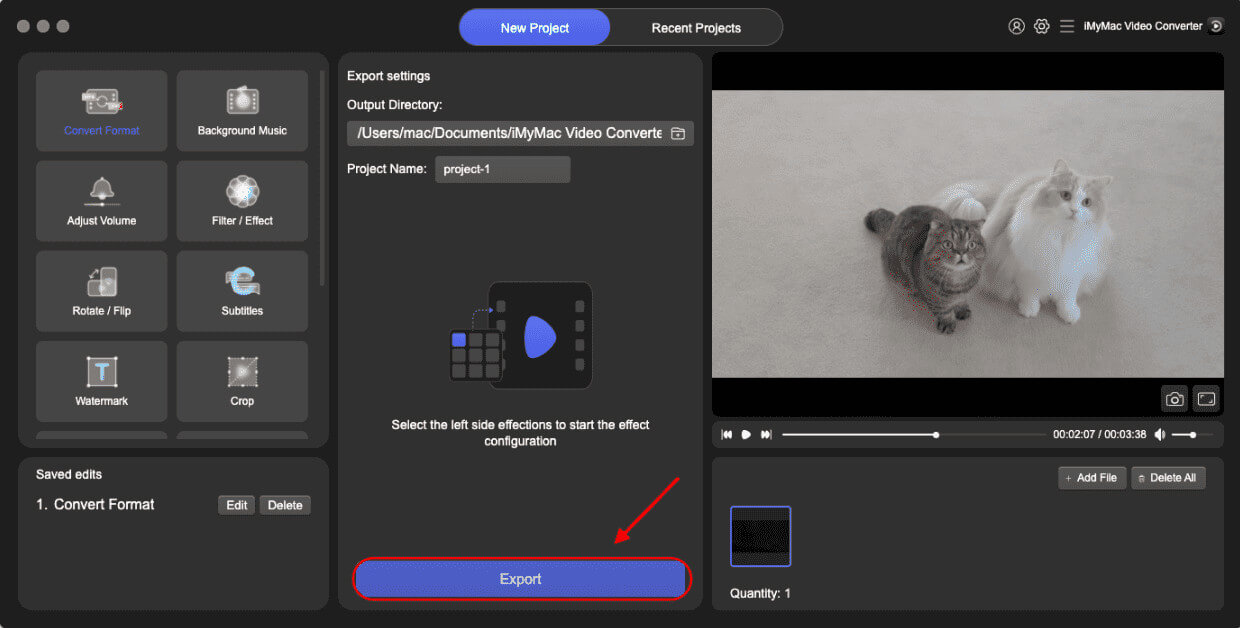 As you can see, learning to convert 3GP to MP3 is not as hard as people think. You simply need the right tool for the job and things will go smoothly for you. However, if you're not fond of third-party software, you can also opt for online converters.
Part 3. Top 3GP to MP3 Online Converters
Just like how there are countless downloadable tools out there; you will also find myriads of online tools on the internet. Out of these tools, I'm particularly fond of four online converters:
1. Online-convert
The Online-Convert website comprises an interface with a green color set. You are given numerous choices for a format and uploading a file is quite easy. You can either enter the URL of the file or upload it through cloud platforms like Dropbox or Google Drive.
You can also change the settings of the final output. Some of the settings that can be modified include the bitrate, sampling rate, channels, and the likes. It's also possible to trim the audio if you wanted. Overall, it's a decent online converter with minimal issues.
2. Aconvert
If you're into simple tools, I suggest using Aconvert. Aconvert has a very basic interface. The left sidebar consists of the file type which includes PDF, Document, Ebook, Image, etc. Uploading a file is simple as well.
At the bottom of the page, you will see the steps to use the tool. Hence, you shouldn't struggle too much when using this online converter.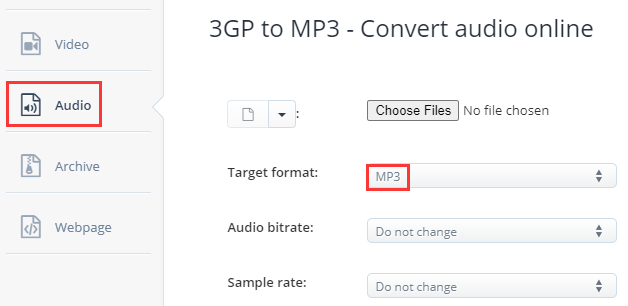 3. Cloudconvert
Our third entry for the top online converters is CloudConvert. I chose this as one of the best mainly because of its data security. The group uses a secure system that ensures the safety of your data. If you're a bit paranoid, then this tool would be a perfect choice.
4. Zamzar
The last entry is Zamzar. There are several reasons why users like this online converter. For one, you are given information on the formats involved in the conversion. For example, if you want to convert 3GP to MP3, you can learn more about these two formats. This feature alone makes it worth the time of every music lover.
iMyMac Video Converter provides you high-speed conversion to convert videos and audios to any formats lossless. An all-in-one video converter, editor, player.
Free Download