A lot of users are searching for a video editing tool they can use on their Mac computers so that they can personalize their MP4 videos easier without paying anything. Whether for preservation or better presentation purposes, there are times that you will find yourself needing an MP4 video editor. But, finding a reliable one online and above all free of use might not be that easy.
But, no need to worry. Because in this article, we are going to give you the top 5 MP4 video editors you can freely use on your Mac. But first, let us start with our most recommended MP4 video editor and converter in the next section.
Article GuidePart 1. What Is The Best MP4 Video Editor?Part 2. Top 5 Free MP4 Video Editor for MacPart 3. Wrapping it Up
Part 1. What Is The Best MP4 Video Editor?
Though its name only says video converter, iMyMac Video Converter is not a mere video converter but is also a powerful video editor for various formats such as MP4. You can rely on this all-in-one video converter, player, and editor for your video personalization needs and more.
Also, aside from video conversion, it can also convert audio files as well as DVDs to various formats depending on your choice at fast conversion speeds. The features of iMyMac Video Converter are listed in the next subsection.
Key Features of iMyMac Video Converter
#1 Video Editing
iMyMac Video Converter is also a useful video editor that can perform the following functions:
Clipping videos, cropping the blank edges of your videos, combining videos, rotating your videos, adding external subtitles, adding watermarks, adding external audio tracks, adjusting the saturation, brightness, contrast, volume control, and hue of your videos, as well as previewing your edited video files.

#2 Video Enhancement
If you have shaky, dark, and overexposed videos, iMyMac Video Converter can upscale them to improve their quality. You are also allowed to adjust the contrast and brightness of your videos for a more comfortable view.
#3 Conversion of Any Video
The app can convert any audio or video file you want into various formats so that you will get an output that is compatible with your device. It supports output formats such as MP4, MOV, MKV, WMV, FLV, AVI, 3GP, M4V, VOB, M4A, SWF, AAC, MP3, AC3, FLAC, OGG, WAV, WMA, and others.
#4 High-Speed Conversion
Since iMyMac Video Converter supports NVENC, AMD, HD Graphics, and NVIDIA CUDA hardware acceleration technologies, it can convert your videos up to 6X compared to normal speeds without re-compression and quality loss of the output files.
#5 Support for Different Video Resolutions
The tool can also support the conversion of 3D videos to & from 1080P (FHD), 4K (UHD), 720P (HD), and 480P (SD) video resolutions. It even allows you to rip homemade DVDs into MP4.
#6 Support for a Wide Variety of Devices
You no longer need to worry about incompatibility issues with iMyMac Video Converter. The app can provide preset profiles containing high-quality video settings for various popular devices such as iPod, iPad, Samsung Galaxy, iPhone, Blackberry, Nokia Lumia, Moto X, Kindle Fire, Google Nexus, and more.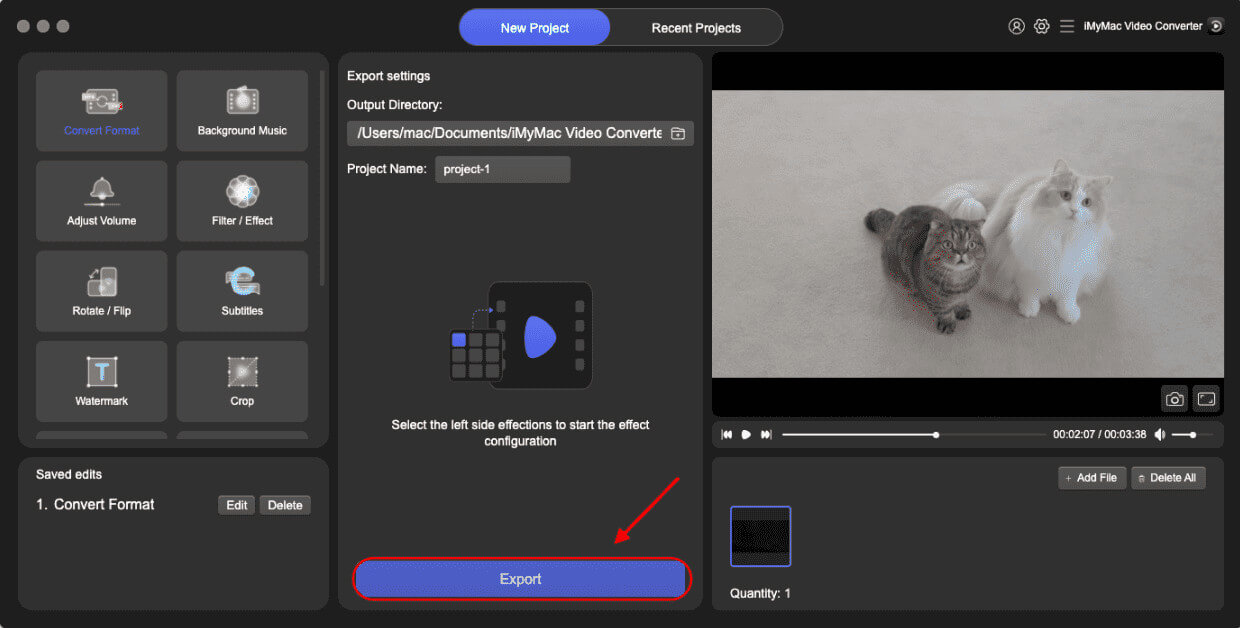 How Do I Edit an MP4 Video with iMyMac Video Converter?
Install the MP4 Video Editor
Add the Files You Want to Convert to the App
Edit Your Imported Video and Choose Output Format
Start the Conversion Process
Step 1. Install the MP4 Video Editor
Of course, you will need to download the app first before you can use it. Just go to iMyMac Video Converter's website. You will find the installer to download there. You can either choose its free version or buy the full version. After downloading the installer, install iMyMac Video Converter on your computer.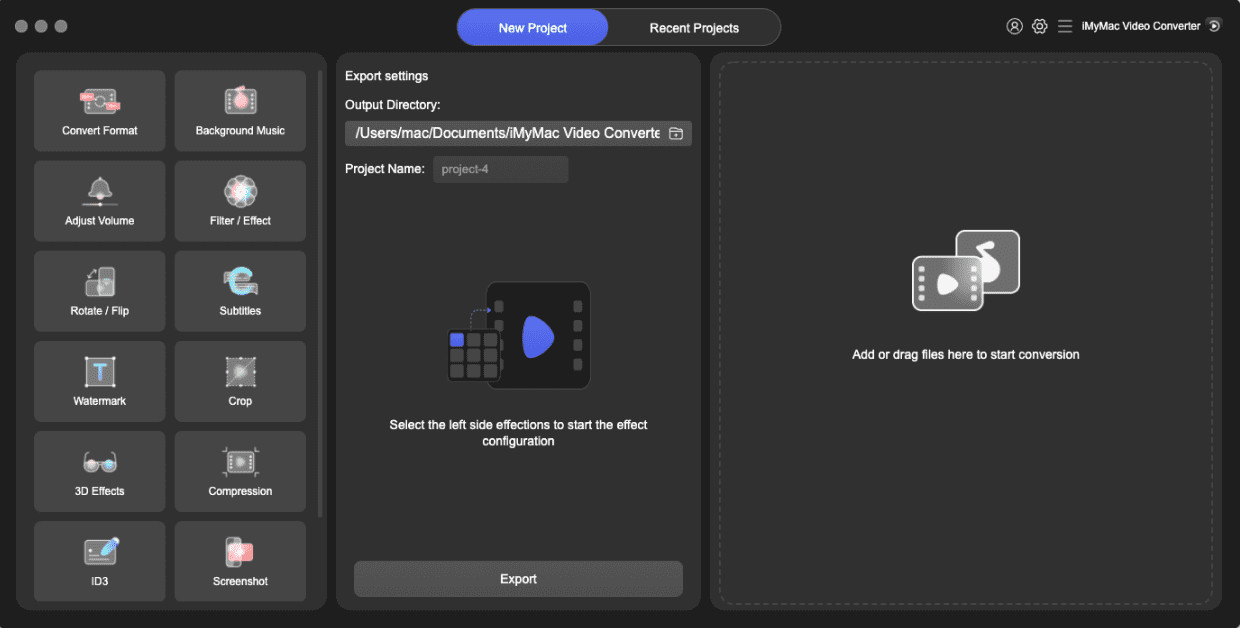 Step 2. Add the Files You Want to Convert to the App
Once you are done installing the app, open it. Find Add Files on the app's interface and click on it. It is located at the app's top-left corner. Add the files you want to edit and convert to the iMyMac Video Converter app.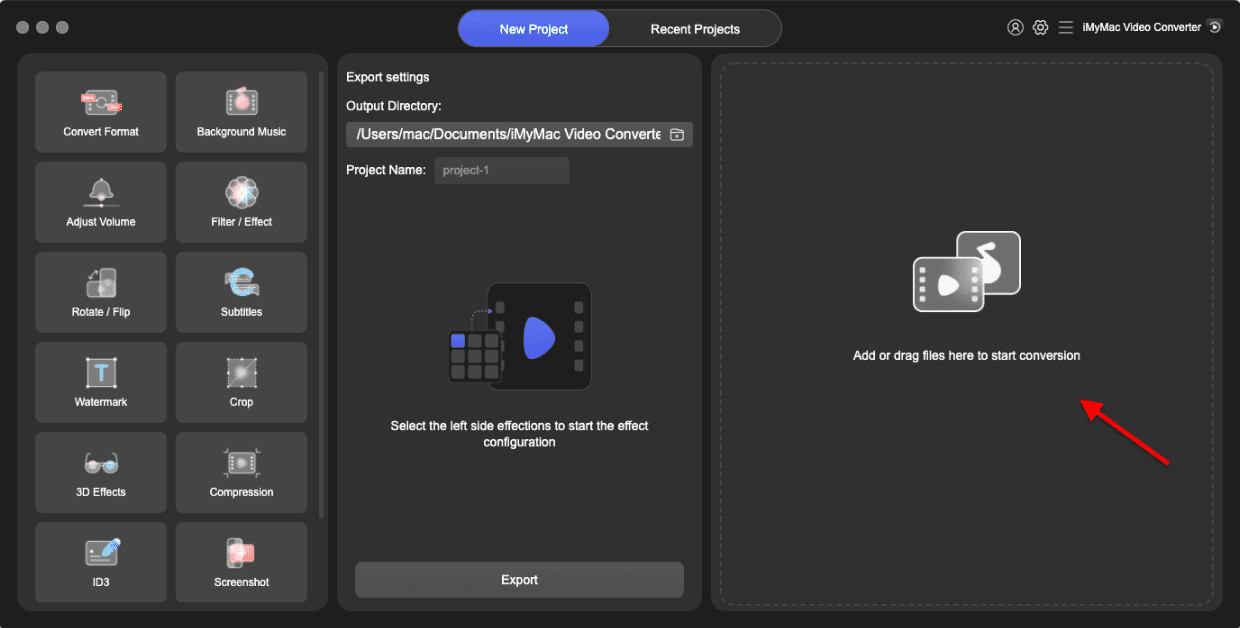 Step 3. Edit Your Imported Video and Choose Output Format
Once your video is added to the app, you will find buttons at the bottom of your imported file. These are Watermark, Effect, Crop, and 3D. Choose the one you want to edit and then start editing your video. After you are satisfied with your edited video, you will find the Convert all tasks to a dropdown button located at the app interface's top-right corner. Choose an output format you want your file to be converted to. After that, click Browse to choose an output storage location.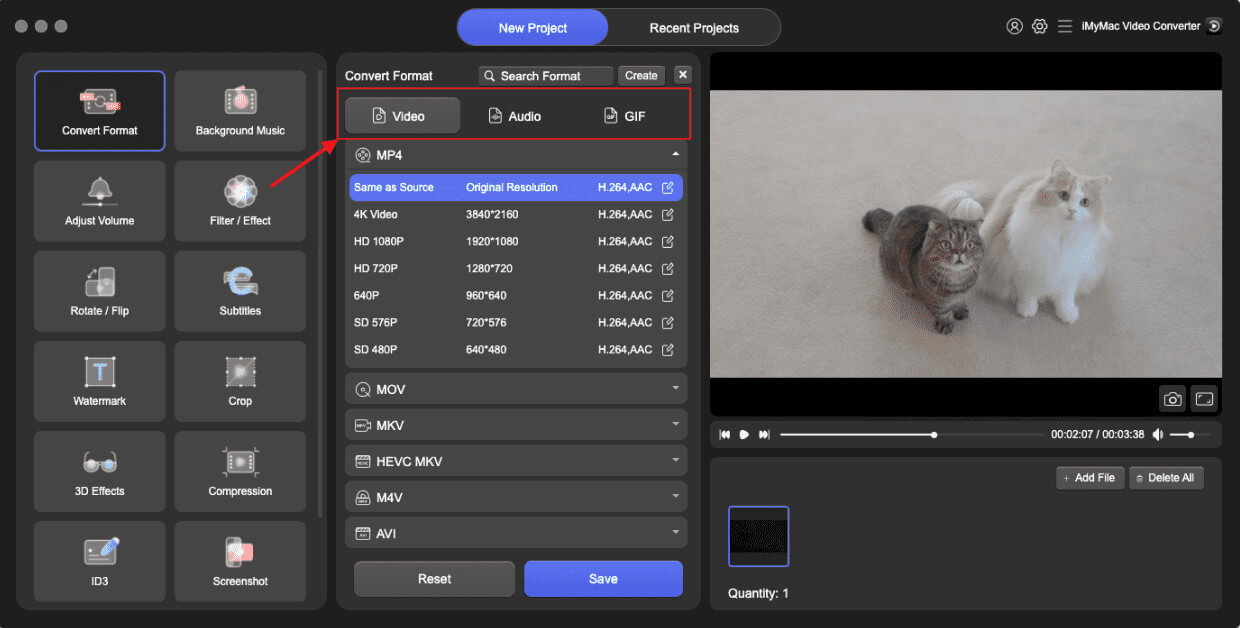 Step 4. Start the Conversion Process
The last step is to start the conversion process. Just click on the blue Convert button at the rightmost side of your imported video.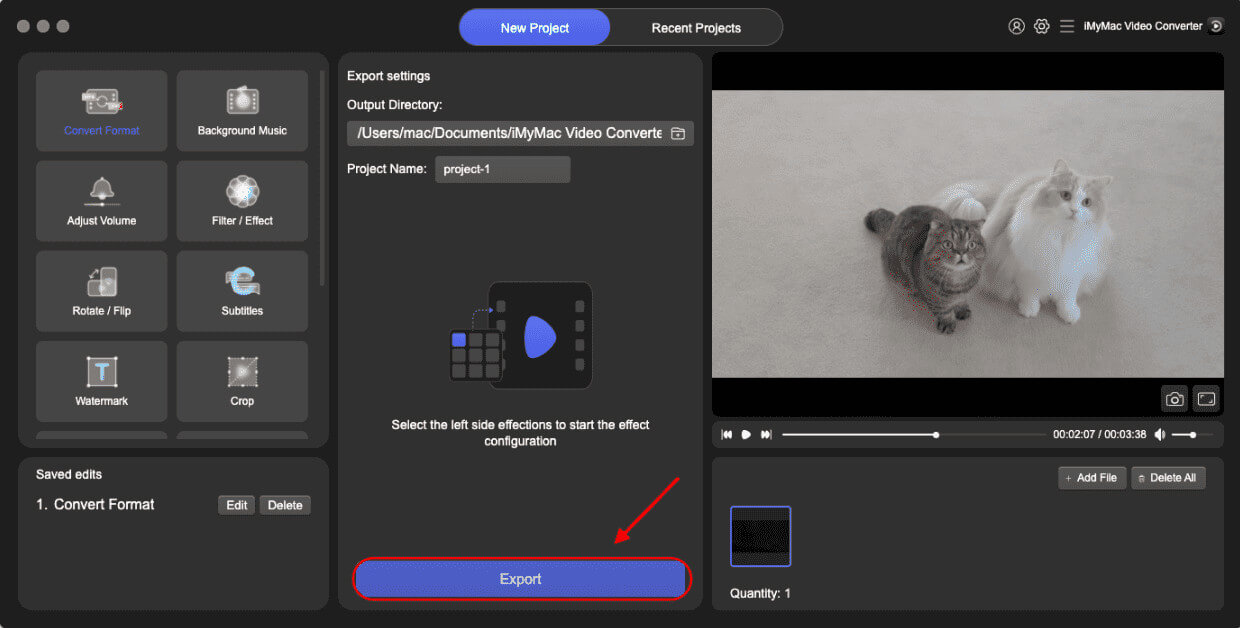 Part 2. Top 5 Free MP4 Video Editor for Mac
#1 Lightworks MP4 Video Editor
This is a professional MP4 video editor for both Mac and Windows users. It has a free version that can offer you with limited options for exporting your edited files. Lightworks includes titling, multi-cam editing, video effects, and comes with a timeline with multiple layers which is ideal for those who need advanced video editing options.
Features
It has earned a reward globally
For 4K, it can offer a Proxy
It has great compatibility with Mac computers
Pros
The lightweight package that only need 3GB of RAM
High quality of videos
Customizable screens
It contains a lot of options for video editing
Cons
Limited library of effects
It occasionally crashes
It is not recommended for beginners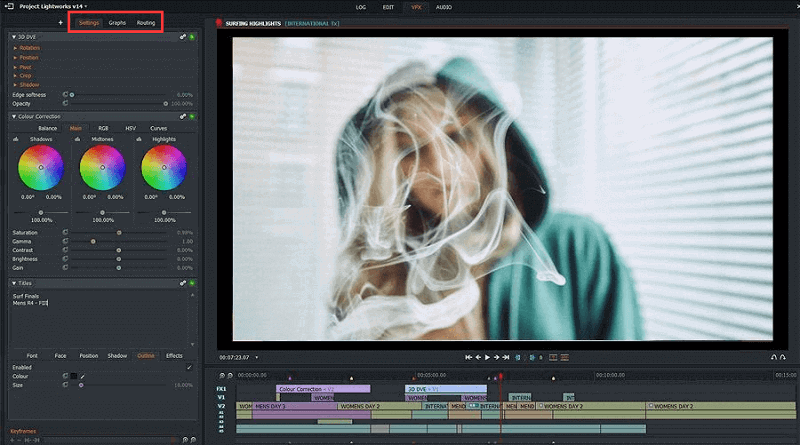 #2 Davinci Resolve Video Editor
Experienced video makers who want to add high-quality color grading or correction their footage would find the free version of Davinci Resolve an excellent choice. Its timeline curve feature is a very helpful feature that allows you to add keyframes on your videos if you need to edit specific scenes.
Features
It has a multi-track timeline
Its video trimming functionality is simple
It offers adjustment of variable or constant speed
Pros
It offers improved color grading
It is easy to learn and use
Cons
Not user-friendly single screen approach for its editing workflow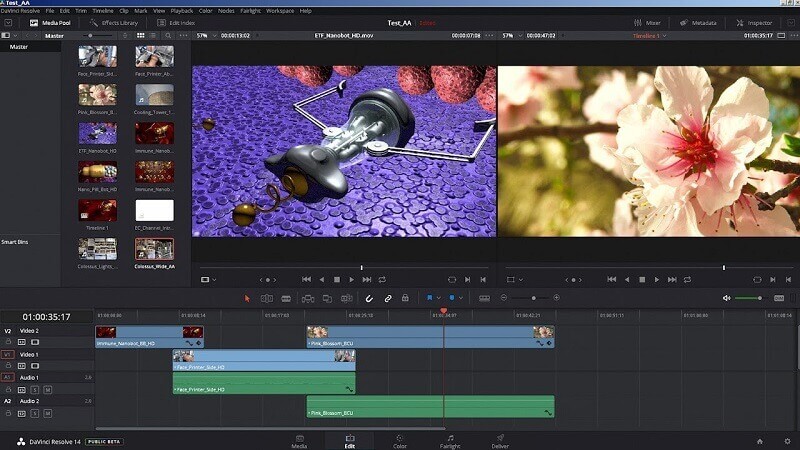 #3 Kdenlive MP4 Video Editor
This is a Linux MP4 video editor but you can still use it on your Mac by downloading packages compatible with Mac. Kdenlive can support almost all common media formats. It allows you to easily add your files to its multitrack timeline. If you are editing video files with huge sizes, KdenLive offers a proxy that can make your editing smoother.
Features
You can easily customize shortcuts
You can edit several video and audio tracks
Pros
Cons
Slow updates
Not ideal for green hands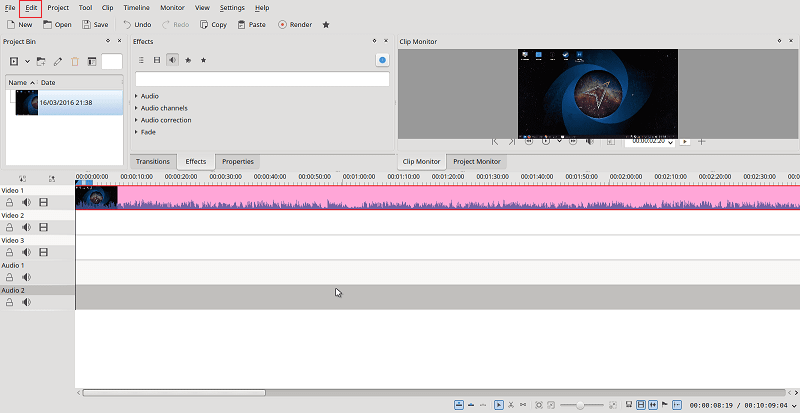 #4 Avidemux MP4 Video Editor
This is another excellent free MP4 video editor designed for performing simple tasks such as encoding, filtering, and cutting. Aside from Mac OS X compatibility, it can also be used by Linux and Windows users. Avidemux supports audio, image, and video editing formats like AVI, AC3, AAC, JPG, ASF, MOV, MP4, MPEG files, and others.
Its compatibility with a lot of video formats is its most notable feature. It is even capable of cutting ads from TV recordings or saving small parts of your videos. Plus, it comes with filters like a color correction to make your videos more attractive.
Features
It is based on the H.264 encoder
It supports ASF, MP4, and AVI
Pros
Its clean interface is easy to use
It is an open-source app
It does not include any built-in purchases
Cons
Slack exporting process (it takes too long)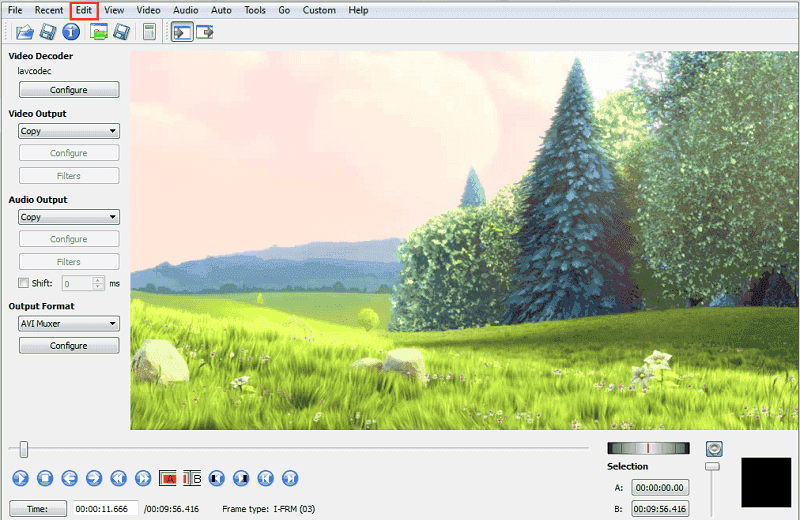 #5 Apple iMovie
Apple iMovie is a built-in application in the Mac operating system so you will not need to pay anything before using the app. It can be your MP4 video editor because its latest version comes with a lot of great features like audio editing, one step effect, movie trailer, and others. You can follow this guide to do the editing in iMovie. Within a few simple steps, users can share their movies with their YouTube channel or export them for their iPad, iPhone, etc.
Features
Support 4K video editing
It is available for iPad and iPhone users
It comes with ten video filters
Pros
It can be used by iPad and iPhone users
It is compatible with Apple devices
Improved editing for audio and fun trailers for movies
User-friendly app interface
Cons
Copyrighted audio (you have to download music that is royalty-free yourself)
No direct import or native editing for AVCHD
Time-consuming import transcoding and preprocessing
First-time users will have a hard time mastering the software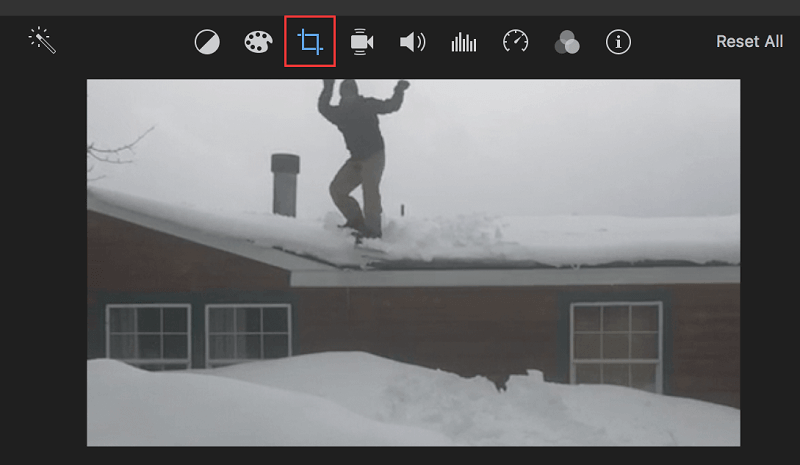 Part 3. Wrapping it Up
Being able to personalize your MP4 videos for free is a very satisfying experience, especially if you have a lot of videos. Feel free to try the free version of iMyMac Video Converter or choose your desired one from our list of the top MP4 video editors we discussed here. Hopefully, this article was able to help you find your ideal MP4 video editor. Have fun with your videos!