An MP3 file is one of the most popular audio formats today. MIDI files, on the other hand, are not actual music files and are not that commonly used at the moment. That's why you may want to convert MIDI to MP3.
To have a more popular format in your devices, you may wish to convert the outdated file types to newer ones. MP3 is very common and is supported by most media players and operating system platforms.
The MP3 audio format supports small file sizes due to its compression technology. And compression doesn't result in loss of quality. The audio quality of MP3 files is near to that of the original CD. It's a very useful format, that's why it has become so famous.
This guide will teach you how to convert your MIDI files to that of the MP3 format manually as well as using a professional video tool. In this way, you can use it on most devices you own.
Article GuidePart 1: What Are MIDI Files?Part 2: How to Convert MIDI to MP3 Using iTunesPart 3: Suggested Software to Convert Other Files to MP3Part 4: Conclusion
Part 1: What Are MIDI Files?
Musical Instrument Digital Interface (MIDI) is a file that uses the extension of.MIDI or .MID. It is quite different from standard audio files such as WAV or MP3. The difference involves MIDI files not containing actual audio data within it. Thus, the file sizes of MIDI files are usually smaller compared to WAV and MP3 types.
A MIDI file, for instance, explains what actual notes are to be played when to play them, and the length or loudness of every single note. Usually, these file types are actual instructional files. They say how sound must be produced when it is connected to playback devices. The same goes when it is attached to software programs that understand the data within it.
Thus, MIDI files are great for sharing your musical information between that of similar applications. And these are excellent file types for transferring to low-bandwidth connections on the Internet.
Small file sizes of these files are great for floppy disks; that's why they were popular in the past. However, since MP3 has trumped over this type of file, most people want to convert MIDI to MP3 free.
MIDI files can be played within Windows Media Player, VLC, Logic Pro of Apple, and Winamp, among others. QuickTime and Online Sequencer can read this data type as well. Linux desktop programs also have the ability to open MIDI files including WildMIDI, TiMidity++, and Amarok.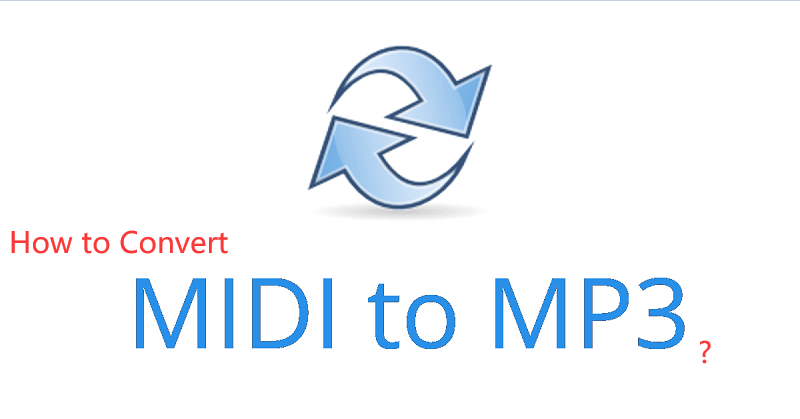 Part 2: How to Convert MIDI to MP3 Using iTunes
It is important to remember that MIDI files are not actually audio files. On the other hand, MP3 is an audio format. Can you turn MIDI into audio? Typically, it would be hard to convert MIDI to audio because the two are not the same – they are not identical in the fact that MIDIs are not audio files.
That's why with most software, you first have to convert your MIDI file to a WAV file. Then, you convert your WAV file to that of the MP3 format. However, with a Mac computer, you can easily convert MIDI to MP3 without the need to convert the former to WAV first. The middle process has been cut off making the entire procedure easier and faster.
Can you convert MIDI to MP3 free? Below are the steps you should follow in order to convert your MIDI files to that of the MP3 audio format on your Mac using iTunes:
1. Download (Or Update) And Launch iTunes
First, you have to make sure you download iTunes within your macOS computer. In addition, you have to ensure you are updated to the latest version. To check if you have the latest version, visit the Updates tab within the Mac App Store. It will display outdated apps on your computer.
If you find iTunes within the list, simply click "Update" in order to get the most recent version. After you have updated iTunes, open it within your Dock. Or, you can locate it inside the Applications folder of the computer's hard drive.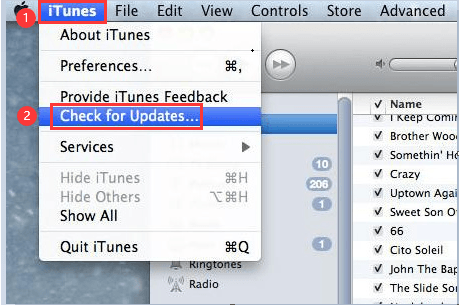 2. Visit Preferences And Import Settings
Now visit the iTunes menu within the software's menu bar. Scroll down below and go to "Preferences". Another window will open up. Choose "Import Settings". Again, another window will be displayed.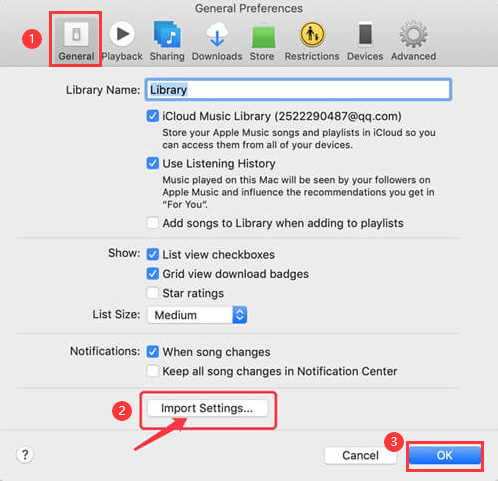 3. Select Settings
Choose "MP3 Encoder" from the menu that is labeled "Import Using." Then, choose the specific quality from that of the "Settings" menu. Press OK located at the bottom right side of its window.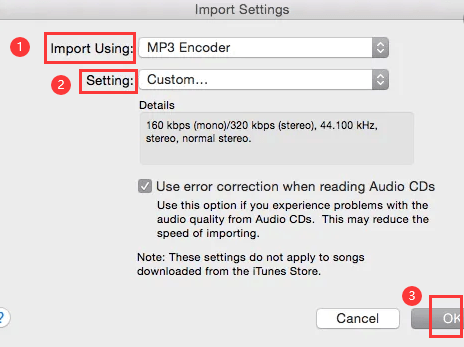 4. Add Your Files And Convert
Once you are in the main interface, click the "File" menu. You can also opt to press Command + O. Then, choose the option "Add To Library". Locate the folder containing the MIDI file(s) you wish to convert and add them to iTunes. Press the "Choose" button located on the window's right side. Now, the file will start converting to MP3.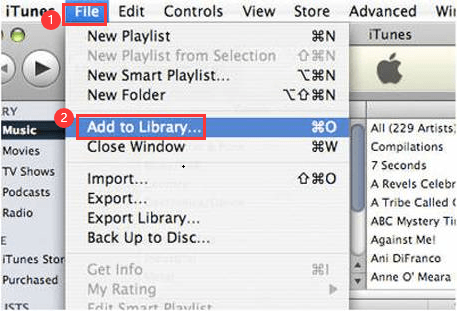 Part 3: Suggested Software to Convert Other Files to MP3
We are suggesting the MIDI to MP3 and other formats converter software iMyMac Video Converter to convert your other files to MP3 because we know you have more than just MP3 and MIDI files within your devices. The said software can help convert audio and video files by supporting a lot of input and output formats.
Get A Free Trial Now!Get A Free Trial Now!
This powerful tool has lightning-fast conversion speeds because it supports hardware acceleration. It can easily convert MIDI to MP3 on Mac quickly. Plus, it allows you to edit your videos by cropping, trimming, rotating, adjusting saturation, modifying brightness, and a whole lot more.
The tool is very easy to use and understand. The interface is very clean and uncluttered. Novice users can begin enjoying the benefits of the tool at the moment they start to launch it. The installation process is fairly straightforward too.
People Also Read:Convert MP3 to MIDI: Best Free Online Tools in 2021How to Edit Videos on Mac with iMovie
Part 4: Conclusion
To convert MIDI to MP3 free is a fairly easy process you can do on your macOS computer. You simply use iTunes to do it. The same thing actually goes for Windows PCs. The steps above can be used on both operating systems and are easy to execute. Your MIDI files can be transformed into the popular MP3 format with just a few simple steps.
We also have suggested using iMyMac Video Converter since it is a tool that can convert both audio and video files. Aside from your MIDIs and MP3s, you can use it to play and convert different media formats in a quick and easy process.
If you wish to avail of iMyMac Video Converter, you can do so by downloading the tool here. It allows you to try the software for free. Plus, you can get extra features by getting the full-fledged tool. Enjoy this great media playback and conversion tool now!