The PDF or portable document format is a widely-known type of file format mainly used for sharing documents. These files are used by both students and professionals for a variety of uses. Some of these files can be large where it is difficult to send them via email and other forms of file sharing systems. Due to this, it is recommended to find ways on how to compress PDF Mac without losing quality.
When a PDF file is compressed, is there a difference? The answer is – yes. There is a substantial difference when it comes to the size of the file. Generally, the PDF file utilizes a lossless compression technique that preserves the quality and all the key elements which are vital in keeping the original format of the document intact. In addition, the quality of a PDF file is measured in DPI (dots per inch). If you want the best quality, you must select the optimal size.
How to compress PDF Mac without losing quality
Many are not even aware that the PDF file size can be reduced. With just a few steps, you can significantly reduce the size of a bulky PDF file for easy sharing via emails.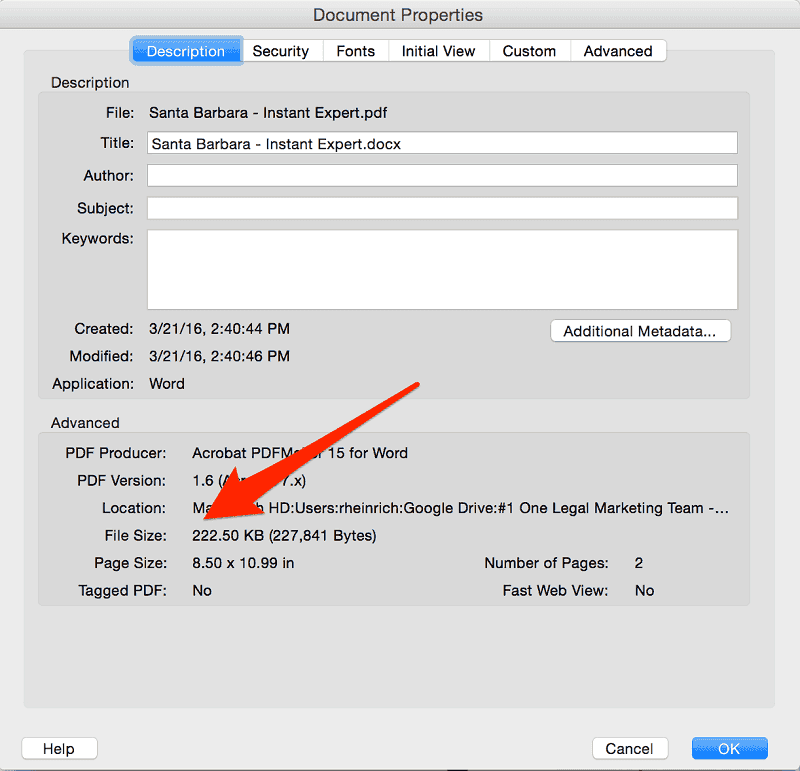 For this task, you can either download a PDF file from the web or create one on your Mac. You can even utilize any PDF file that you received from someone via email.
Using Preview
When creating a PDF file from Word, Spreadsheet or PowerPoint, go the "File menu" on the file. The next step is to tap on "Print" from the options.
Alternatively, you can tap on "Command+P. This will open a dialog box on the screen. On the left bottom corner, tap on the PDF drop-down menu and designate "Save as PDF". Lastly, set the path and tap on the Save button.
Now, let us reduce the size of the newly created PDF file.
Step 1. Choose the PDF file that you want to compress on your Mac.
Step 2. Double tap on the PDF file where you will see a Preview on your Mac. Remember that this is the set feature on your device. If Preview does not open, simply try again.
Step 3. At this point, tap on the File Menu. A drop-down menu will appear and tap on Export.
Step 4. You will see a dialog box. This is where you will see the Quartz Filter option where a drop-down menu will appear.
Step 5. Tap on that menu and choose "Reduce File Size" and tap on the Save button.
Before you are going to save this reduced PDF file, you can designate the location where you want to save the file.
Using Adobe Acrobat X/XI
Adobe is the leading software that provides a variety of solutions in managing PDF files. The Adobe Acrobat series is a highly-efficient tool that can handle different types of PDF files including the option to compress PDF Mac without losing quality.
Although Adobe Reader is a free PDF viewer that anyone can access from Adobe, it allows users to print, view, highlight, fill, add notes and sign PDF files. In case you need more advanced features such as creating, editing, compressing, exporting and more, you are required to subscribe for the Acrobat version.
Let us proceed to the steps on how to compress PDF Mac without losing quality.
For Adobe Acrobat X/XI:
Open the PDF file that you want to reduce in size using Adobe Acrobat X/XI
Proceed to "File" > "Save As" > Reduced Size PDF. You will get a PDF file with a reduced size with good quality.
For Adobe Acrobat DC:
With the Adobe Acrobat DC, open the PDF file that you want to reduce in size
Proceed to Tools > Optimize PDF. Select the "Reduce File Size" option to shrink the PDF file on your device.
Remember though that using Adobe Acrobat has its share of drawbacks that you should be familiar with. These notable drawbacks include its high subscription price and the inability of the tool to shrink PDF files on Mac in batches.
Quick tip on using iMyMac PDF Compressor
A recommended solution that you can use to compress PDF Mac without losing quality is with the iMyMac PDF Compressor. This tool provides you with a variety of notable features that are worth trying out.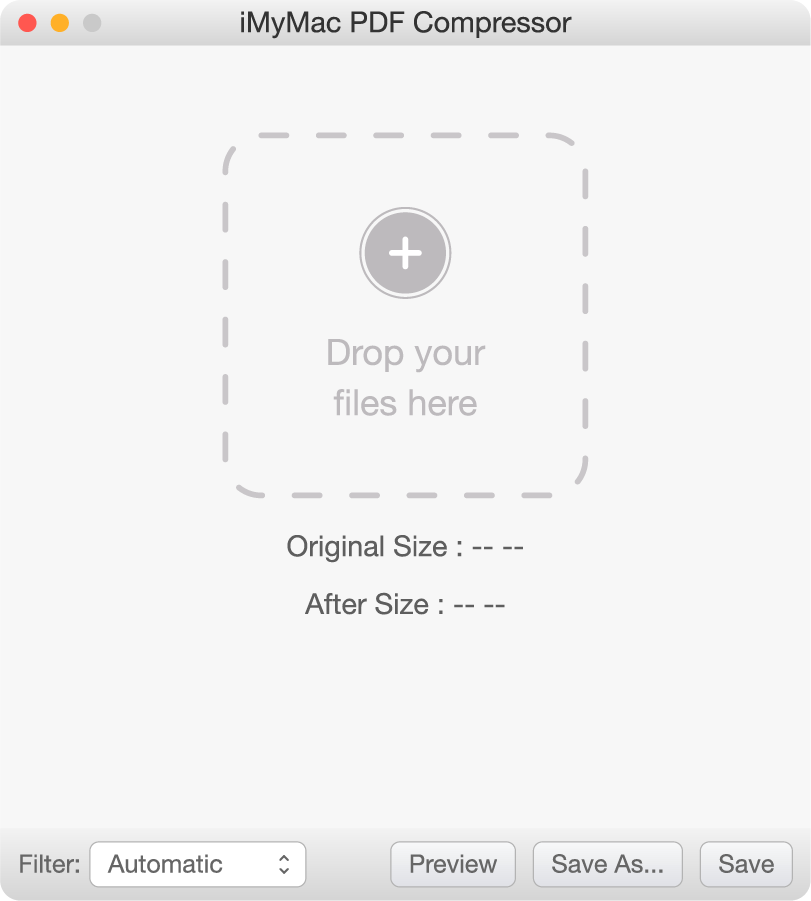 Let us take a closer look at some of the features of the iMyMac PDF Compressor.
Once you access the main page of iMyMac PDF Compressor on your Mac, simply drag one of your PDF files at a time to be processed. In just a few seconds, the compression process is complete. You can preview the compressed files and designate the folder where they are going to be saved. Generally, the conversion process is simple even for newbies who want to rapidly compress PDF Mac without losing quality.
With this PDF compressor by iMyMac, you can compress your PDF files without worrying about being hacked since it can be used offline. There is no need to upload your files if you are going to compress online. With this scheme, you are assured that your privacy and information are protected.
When compressing PDF files, this tool by iMyMac ensures users a simple yet highly efficient process but at a high quality. Rest assured that the tool will automatically provide you with the ideally compressed PDF file.
For PDF files that include a few images, most compressors require more time to recognize such files and complete the compression. Unlike with other compressors, iMyMac PDF Compressor maintains its high speed no matter how large the PDF files are. In addition, it ensures that the bandwidth complies with the attachment requirements when sending emails.
Steps on how to compress PDF files with iMyMac PDF Compressor
When using this PDF Compressor by iMyMac, your PDF files are reduced in size efficiently. Let us proceed to the simple steps in using this tool.
Once you have downloaded iMyMac PDF Compressor from the website, install it on your Mac and access its main interface.
Move the PDF files that you want to compress and drop it at the center of the interface. The compression will automatically start.

Once the compression process finishes, you can preview the files by tapping on the "Preview" button.
Click on the "Save" button to designate the folder where the file will be stored.
Generally, the conversion process is simple and you can compress PDF Mac without losing quality with just a few mouse clicks.