Do you have any unneeded and unwanted files on your Mac? Would you want to empty trash on Mac? If your answer is Yes, then this is for you.
You can actually remove all unneeded and unwanted files and documents on your Mac just by dragging them on your Trash bin.
However, even if you delete them they will still remain in your Trash bin. So, the tendency for this is that you may want to know how to empty Trash on Mac completely.
Keep in mind that once you have put an item on your Trash, this just means that the item is only marked for deletion. It will just stay there. You will know if your Trash is full if you see a crumpled paper icon on it.
So how to empty trash on Mac that won't delete? There are ways to free up space by completely deleting all the files that are actually stored on your Mac Trash.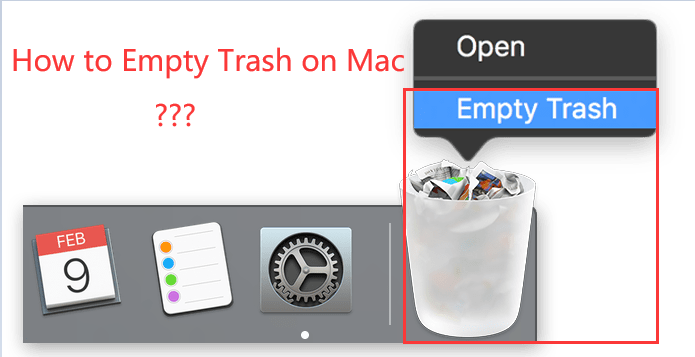 Sound good? Let's dive right in...
Article GuidePart 1. How to Secure Empty Trash via Finder Part 2. How to Force Empty Trash on Mac via TerminalPart 3. How to Empty Trash on Mac CompletelyPart 4. Conclusion
Part 1. How to Secure Empty Trash via Finder
If you need to completely remove some of your sensitive information which is inaccessible, then you will be needing to do this with the "Secure Empty Trash" feature on your Mac PC. This feature will overwrite and completely remove your data which only means that it will be permanently deleted.
Here is how to empty Trash on Mac with Finder:
Go ahead and launch Finder on your Launchpad.
After that, pull down Finder and then select the "Secure Empty Trash" option.
Once that is selected, a pop-up window will then appear on your screen and will ask you if you want to remove your items in your Trash permanently.
Click on the Secure Empty Trash from the pop-up window on your screen.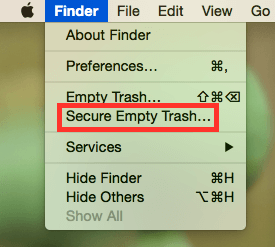 Tip: Cleaning up your Trash completely will actually take some time than normal. This is because there is an overwriting process that is taking place. Remember that the more files that you are trying to remove from your Mac, the longer the time for the deletion process will take.

After doing the steps above, you will then be able to see that your Trash is completely empty. You will also have more of your storage space in your Mac as well.
Sometimes you tried to delete some unneeded files on Mac but failed. Because these files are locked and you can't empty your trash. In this case, you can make Mac in Safe Mode to get rid of them. Just turn to here to get more information.
Part 2. How to Force Empty Trash on Mac via Terminal
Do not open and use the Terminal just follow your willing because there's maybe a lot of trouble once you typing the wrong command.
Be careful to use this method on how to empty Trash on Mac:
Using Spotlight search and type in terminal, then launch it.
Type in sudo rm -R then press a space.
Before hitting the Enter button, go to your Dock to open the Trash, and make all the files in the Trash dragged into the Terminal window.
Click the Enter button to empty your Trash can.
If you don't want to have any risk in cleaning your files, checking another way below.
Part 3. How to Empty Trash on Mac Completely
One more option that you can actually do for you to completely delete all the files that you have on your Trash is by using a professional Mac software that is intended for cleaning.
This software is no other than the iMyMac PowerMyMac, which is designed for all Mac users for them to be able to maintain and speed up their Mac PC:
It can quickly and safely remove all of your junk files for you to free up some of your storage space.
It can easily find and remove all of your unneeded Email Attachments, Multi-languages, iTunes Backup and more.
It basically scans your Mac PC and then deletes those large files that you do not need anymore.
How to Use the iMyMac PowerMyMac to Empty Trash on Mac:
Step 1. Download and Launch iMyMac PowerMyMac on Your Mac
First, you have to download the iMyMac PowerMyMac from the official website at www.imymac.com and then have it installed on your Mac PC. Go ahead and launch it.
Get A Free Trial Now!
Step 2. Scanning Your Trash
For you to start cleaning up your Trash on your Mac, click on the Master Scan module located at the left side of your screen. Then click on the Scan button and then patiently wait. Once that the scanning process is complete, the PowerMyMac will show you all of your junk files.
You can as well click on the Rescan button for you to be able to scan again your Mac PC if you wish.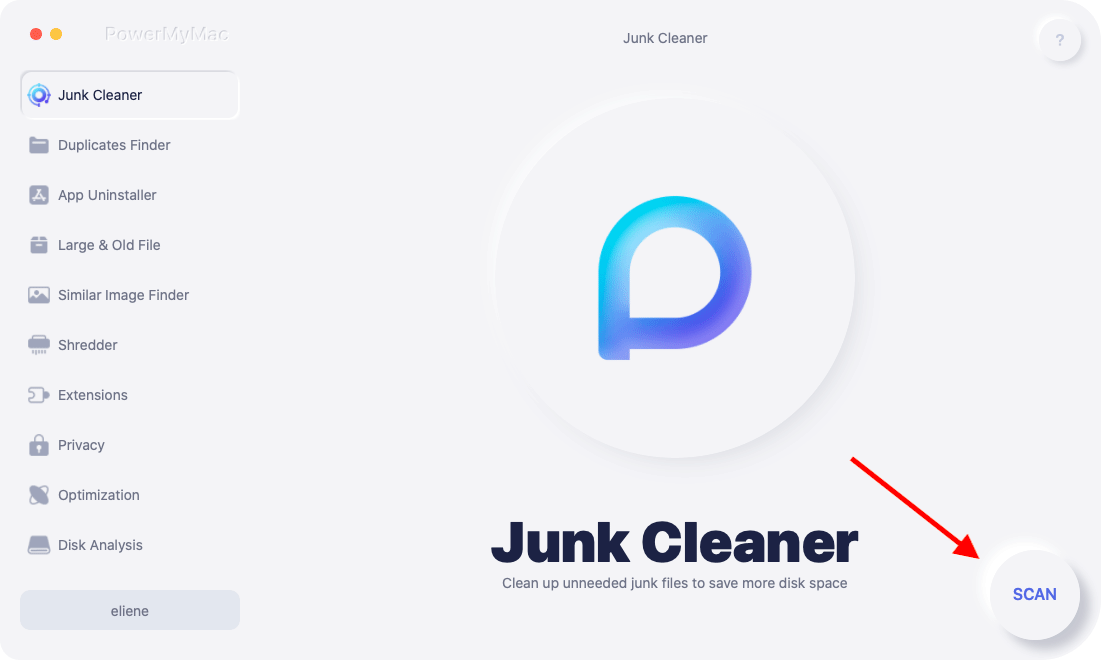 Step 3. Choose the Files on Trash to Remove
Once you have selected the desired file that you wish to empty, which in this case is your Trash, go ahead and click on the Clean button. Then all the selected files on the Trash will be removed.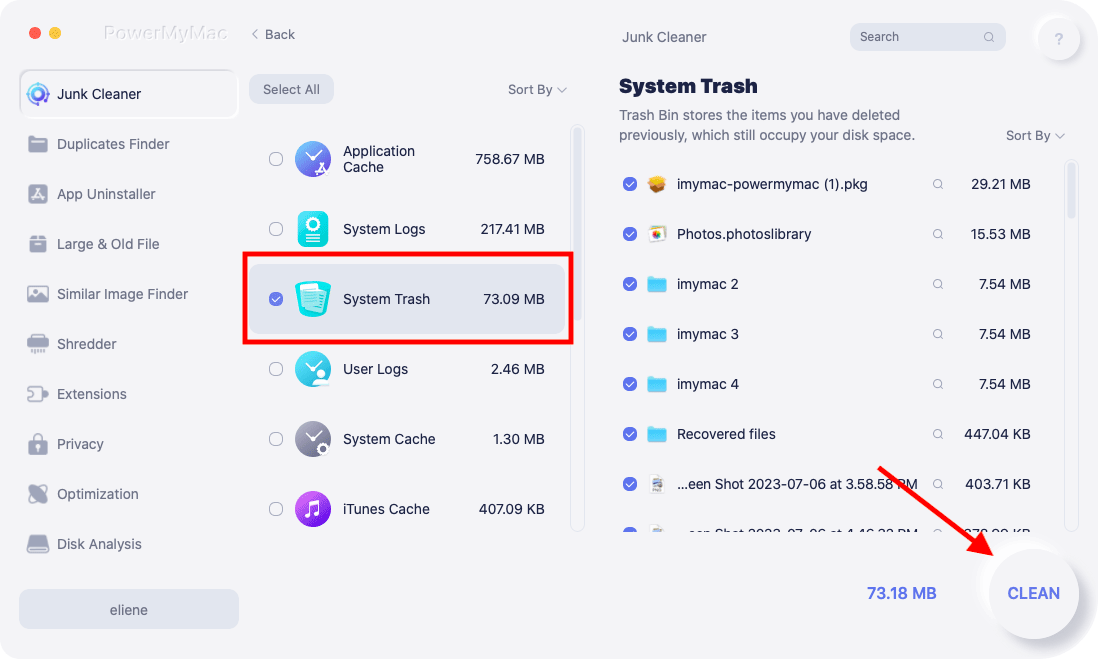 Step 4. Empty Trash on Mac
Once that the program is done cleaning up your trash, you will be able to see there an indication that says "Cleanup Completed".
However, there are some files that do not have this indication. This only means that the file is an auto recreated folder.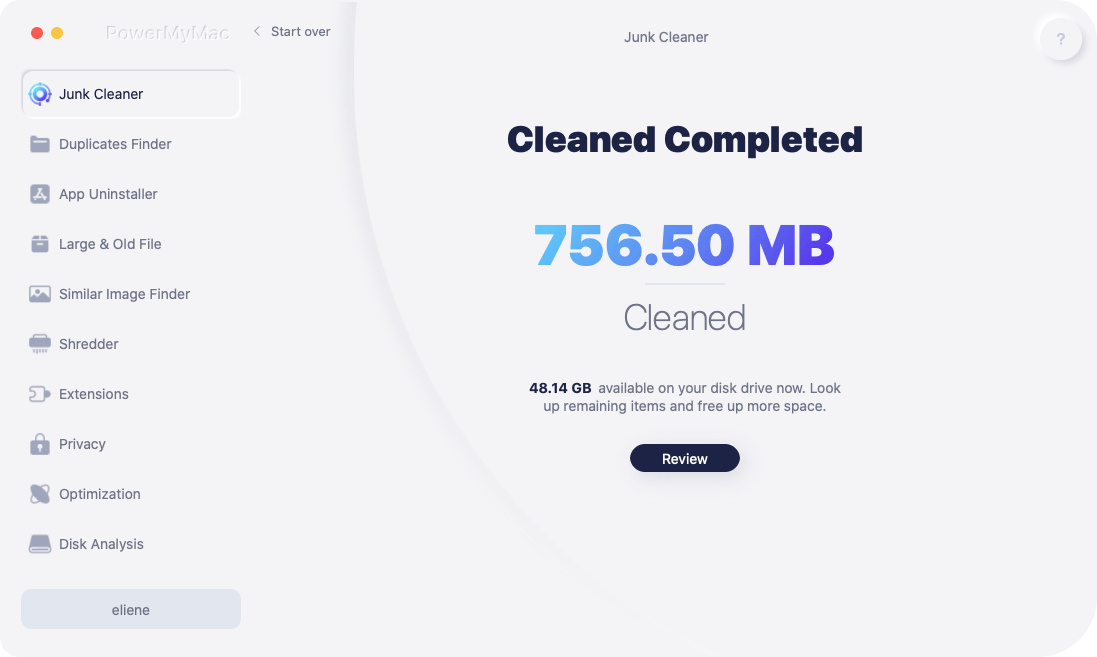 People Also Read:How to Clean Mac for FreeHow to Speed Up Mac
Part 4. Conclusion
Now you have learned ways on how to empty Trash on Mac via Finder, Terminal and iMyMac PowerMyMac.
As we all know, it is always best that you clean up those files that you have on your Mac for you to save some storage space on your hard disk.You can remove these unwanted files by dragging them on your Trash Bin.
However, once an item is put on the trash, this means that they are not yet completely removed from your Mac. They just sitting there on your Trash. Having your Trash empty is actually easy.
But if you would want to use something to top up all other performances to delete or empty your Trash completely, then you can free try the iMyMac PowerMyMac, it will surely give you more storage space and as well as boost the performance of your Mac PC.
Get A Free Trial Now!