Are you looking for the best apps for Mac speed test? Check out our top and favorite choices in this new post!
Noticing some latency on your Mac's performance lately? You can the overall status of your device by doing Mac speed test. This speed test will examine the core parts of the operating system for both hardware and software.
So, let's get started…
Contents: Part 1. Why Run Speed Test on Mac?Part 2. Top 5 Best Apps for Mac Speed Test.Part 3. Conclusion
Part 1. Why Run Speed Test on Mac?
Maintaining a good performing device is essential to ensure that you get the most of what you truly deserve. However, there are times when the speed really slows down and everything else is affected including your patience.
Do you want to discover how your Mac is performing? Benchmarking your device is a great way to measure the overall hardware and software performance including the disk, GPU, and graphics.
The best way to benchmark your Mac is to download an app designed for this specific matter. Today we will give you 5 best apps for Mac speed test that you can choose from to analyze the overall status of the device. And some of these apps can be used to clean and speed up Mac.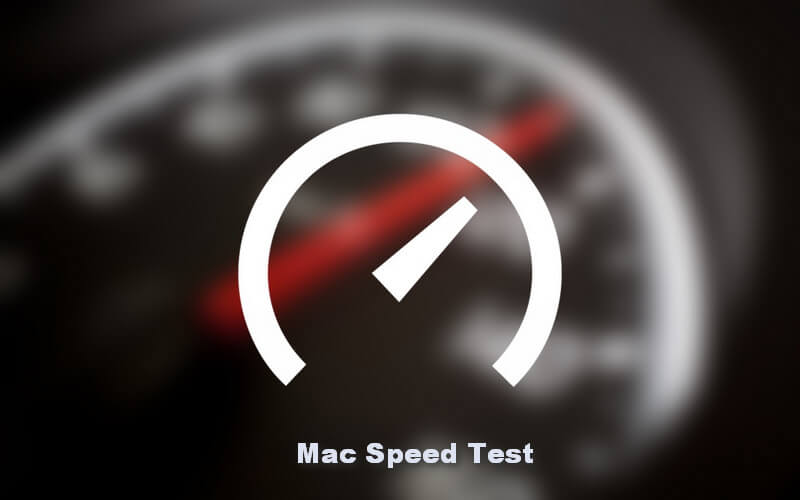 Note: Before heading on these apps and start the Mac speed test, make sure you are not using other apps or not leaving any opened software. It can affect the overall testing and might degrade results.
Results also vary from app to app so you can run several tests on different apps and simply take on the average result. Ready? Move on to the best apps for Mac speed test.
Part 2. Top 5 Best Apps for Mac Speed Test.
Whenever in doubt of your device's performance, always rely on the best kind of software to run a deep and full scan and check the speed. In this way, you are confident that you are really getting what you deserve, a true worth of your money. Benchmarking is the way to see if all parts or components of your device are in good running condition. By running a test, you can see which parts need help and which areas are well-performing.
Check out what programs or applications are suitable for your needs. You need a great working app for Mac speed test; here are your top 5 options:
1. iMyMac PowerMyMac
When it comes to overall checkup for your Mac's performance, use iMyMac PowerMyMac. This is a full program complete with system analysis for the 3 main components: CPU, Disk, and Memory.
This software comes in free download version and is easy to use. No complicated steps, just click-through based application.
Get A Free Trial Now!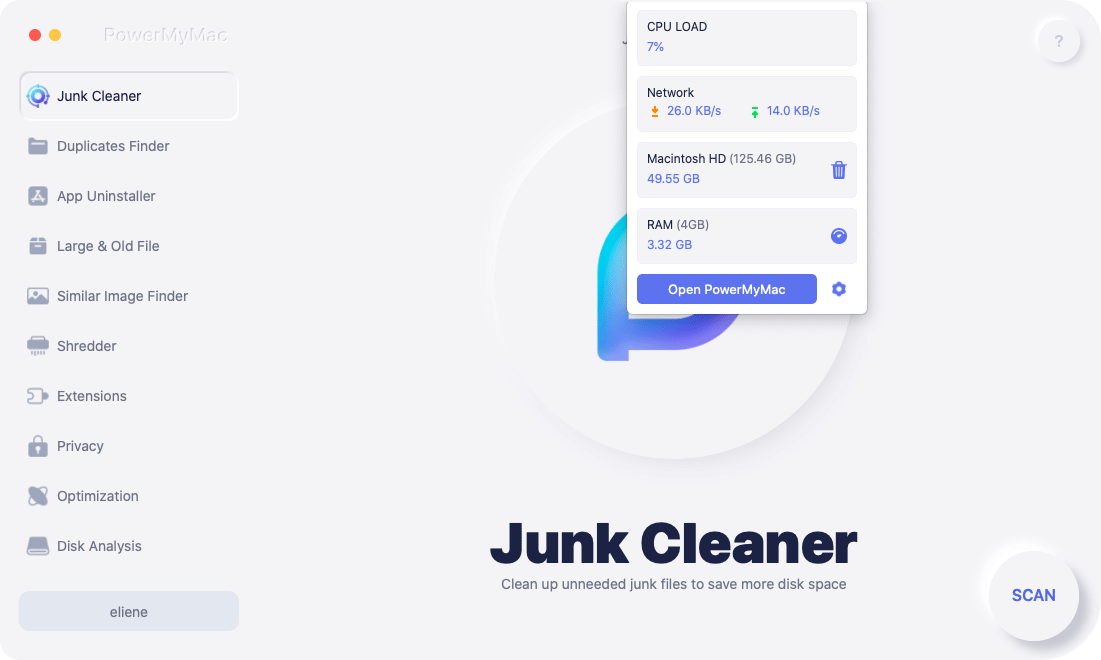 It features the following:
Powerful system diagnosis of the status of the CPU, Memory, Disk, and even the Battery state.
User-friendly operation and can be used by everyone
Selective Options for certain actions such as erasing junks and old files
Free to try! You can take advantage of the free download version up to 500MB
2. Geekbench
For overall performance, most users recommend Geekbench. Geekbench is another cross-platform processor benchmark, with a scoring system that separates single-core and multi-core performances. If you want to know how fast your Mac is, you can perform the cross-platform comparison with different devices, processor architectures, and operating systems. This is available in MacOS, Linux, Windows, Android, and iOS.
This tool is great and comes in the free download but only running with 32-bit benchmarks. If you need 64-bit then you need to purchase the full version. The Geekbench 3 is at $10 full version at the AppStore.
3. Blackmagic Disk Speed Test
Blackmagic Disk Speed Test is one of the simplest drive performance tools. It specializes for video professionals to test how well their hard drives perform, but also works for everyone. It mainly focuses on testing your hard drive performance particularly the read/write speed. Its read/write analyzer interface is similar to a car's speedometer where it shows you how fast the hard drive performs in reading/write performance.
Blackmagic helps the video editors to determine if their hard drives can handle various video files from basic, low-bandwidth NTSC videos to even 1080p videos with higher frame rates and color depths.
4. Cinebench
Cinebench is another tool to use for benchmarking your Mac. It checks 2 things, the CPU, and graphics card performance. This software uses the system processing power to check how fast your system can show a complex 3D scene with more than 2,000 subjects. The result will show similarly that the higher number you get, the faster the processor could be.
Apart from that, it tests the Graphics card performance too that makes sure your graphics hardware is well-performing. If you get a higher score the better it performs. Cinebench was based from MAXON's Cinema 4D animation software primarily used for 3D contents. The best part about this tool is that it's free to use!
5. NovaBench
Novabench is used for checking the CPU, RAM and graphics performance of Mac. This is a freeware computer benchmarking utility available for Windows and macOS. It further runs tests on the different components of the operating system. The higher the score your Mac has, the better the performance will be.
Novabench allows you to create an online profile to store all the submitted scores; a great way to keep your information private. You can also share the results with friends if you wish to by clicking on the Submit and Compare button. This tool is featured for its speed and upfront application, you can run a speed test in just a matter of minutes and get the results sooner.
Part 3. Conclusion
There you have it, you have just learned the top 5 apps for Mac speed test. Choose whichever benchmarking program works best for you.
Get A Free Trial Now!
However, if you are looking for a complete solution, we recommend the iMyMac PowerMyMac. It has all the essential tools you need to have a better-performing Mac! Apart from that, you can easily perform necessary tasks to uplift the performance. You can choose other actions such as Junk files, De-clutter, cleanups and so many more.
Share it with your friends and let them know about this great post.