Have you ever experienced your Mac Book Air won't turn on? How did you resolve the issue? Or are you still searching for ways to resolve it? Don't worry, we got you covered. Today we will discuss what to do when Mac Book Air won't turn on.
Article GuidePart 1. Cause Why Mac Book Air Won't Turn OnPart 2. What to Do When Mac Book Air Won't Turn On?Part 3. How to Use Mac Cleaner to Fix It?Part 4. Conclusion
People Also Read:How to Fix MacBook Running SlowHow to Clean Up Macbook Storage
Part 1. Cause Why Mac Book Air Won't Turn On
There could be 3 potential causes why your MacBook Air won't turn on. We have cut it down into 3 main issues: Power Issues, Display Issues, and Others.

Power issues can be associated with the power cords, cables, and even batteries. Display issues can be connected with the LED display, light indicators, and other internal displays.

Other issues can be caused by malware attacks, software or application corrupted, as well as other accessories connected to the Mac such as printers and USB hubs.

We need to identify first which among these common issues your Mac Book Air fall into. Check each of the categories if you find anything disturbing or broken and start from there.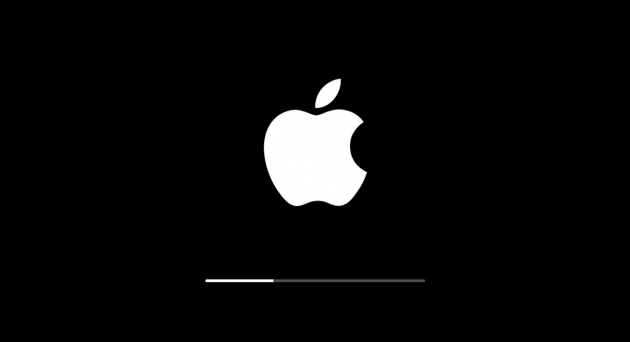 Part 2. What to Do When Mac Book Air Won't Turn On?
To better learn what happened to your Mac Book Air we will go into each issue one by one for us to determine why your Mac Book Air won't turn on.

Below are the effective troubleshooting steps we have compiled from experts and other users:
Power Cycle Mac Book Air
If you notice that the device isn't turning on even after pressing the power button and the green light indicator is lighted, try to perform a special power cycle.
Remove the power cable.
Hold the Power button for 10 seconds.
While holding down the Power button, reconnect the power cable.
Wait for 10 seconds more.
Release the button and start Mac normally.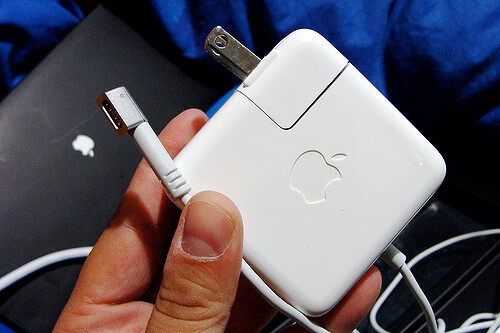 Check the Hardware
If you think this is caused by power issues, you can check the following:

1. Check the power source or the main socket you are plugging the device into. Try other devices to see if the socket is working
2. Check for any damages on your charger's cable. At times the cables are cut. If yes, try another charger or purchase one from the Apple Store
If the Mac Book Air turns on but without Display
Another case if the device turns on but does not display anything on the screen, check out for the following:
Listen for drive or fan noises.
Listen for startup chime.
Sleep indicator turns on.
Caps Lock turns on.
Look for Other Issues
If you have ruled out the display and power issues and you think you are experiencing other issues, try to perform the following:

1. Remove any accessories connected to the device (mobiles, printers, USB hubs)
2. Hold down the Power button for about 10 seconds. Press the Power button again to see if it turns on
3. Reset SMC (System Management Controller). SMC is responsible for the display and power issues of Intel-based Mac.
There are 2 ways to reset the SMC if you have removable and built-in batteries.
Check out each step below: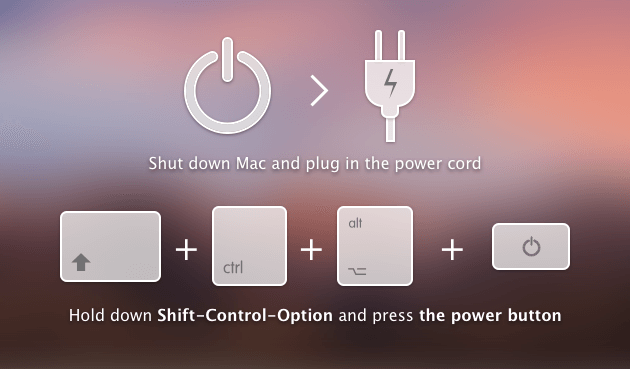 For Removable battery. Power off the Mac.
Remove the battery.
Press and hold the Power button for about 5 seconds.
Insert the battery back.
Power on the Mac.
For Built-in battery. Power off the Mac.
Press Shift-Control-Option on the left side of the built-in keyboard while pressing the Power button at the same time for about 10 seconds.
Release the keys.
Power on the Mac.
Enter Safe Mode
Safe mode allows you to navigate through the device with limited functions or basic modules. Most of the time entering safe mode is done when the Mac is having issues with or while recovering.

Follow the steps below on how to enter Safe mode:


Press the Power button and the Shift key altogether.
Release the Shift key when the Apple logo appears.
Safe Boot appears on screen.
Did it work? Were you able to boot the Mac in Safe mode? At this time you can investigate what happened to your device.

If the display and power issues are not the main cause it could be some corrupted applications that have caused the Mac Book Air won't turn on the problem.
What you can do at this point is to run a program cleaner to check and scan the entire system for any unwanted applications and even diagnose your Mac health.

I strongly recommend using Mac Cleaner by iMyMac. This software has a System Status option wherein it deeply scans the main parts of Mac: CPU, Memory, and the Disk for anything. And with a few clicks, it can simply clean up your Mac to free more space.

Once the scanning stops, you can see the results displayed on the screen. In this way, you can check which application or software may have caused certain issues.
Part 3. How to Use Mac Cleaner to Fix It?
Take advantage of the free download version of Mac Cleaner for you to be able to see what went wrong with your device.

Follow the steps below on how to use iMyMac's Mac Cleaner.
Download, install and launch Mac Cleaner.
Run the System Status.
Wait for the results.
Verify the causes on the scanned results. If there are so many unwanted files or apps in the system, you can use the System Junk option on the left side tools.
Remove unwanted junk files selectively.
Cleaning completed!
Mac Cleaner has other Mac essential tools you can use too! It has the complete toolkit needed by your device in case something else comes up.

You can speed up your device by freeing some space and removing large and old files or corrupted files that may cause issues later on. Check this link to see how it works to clean up your MacBook storage.
Part 4. Conclusion
We have just fixed the Mac Book Air won't turn on the problem by following the above-given troubleshooting methods.

There are so many possible scenarios why the Mac Book Air won't turn on, so before you panic and head on to the store, you can try these steps and maybe, you can fix it yourself!

Congrats on fixing your Mac, share it with your friends and let them know how you did it!