Whether you need a class, panel or meeting's note-taking system, digital methods available for Mac make it a breeze. With superb ways to jot down your treasure troves of information, you inject more efficiency along your workflow, academic life or social settings.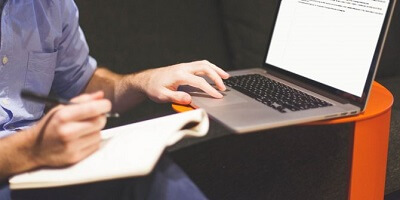 That's why we knitted together the simplest, easiest-to-use note-taking techniques to feed into varying demands of Mac purists. Top-of-the-range platforms provide intuitive features along with all bells and whistles. Advanced apps have an intuitive design, cloud storage, voice-to-text recognition, or off-line access giving a bang for your buck.
Browse through for an in-depth acquaintance of the best way to take notes on mac, sift through your content or organize them in apple-pie-order.
Article GuidePart 1: In-Built Note-Taking Tool on Mac (The Best Way)Part 2: How to Write, Edit A Note and Copy & Paste TextPart 3: Alternatives on How to Take Notes on MacPart 4: In Conclusion
People Also Read:Best Cloud Backup for Mac to Meet Your Needs6 Solutions to Do Mac Malware RemovalHow to Uninstall Multiple Programs on Mac?
Part 1: In-Built Note-Taking Tool on Mac (The Best Way)
Apple Notes for a Simple, Free Note-Taking Solution
Apple Notes is pre-installed on every Mac as a component of an inbuilt productivity suite. Launched as a minimalist iOS note-capturing app, it has evolved into a feature-rich cross-platform solution. You can jot down rich text notes with tables, in-line pictures, formatting, and tables.
Apple Notes supports attachments such as photos, videos, document scans, hand-drawn thumbnails, audio recordings, and doc files. Add files directly to your notes by hitting the Share button in applications such as Safari, Apple Maps, and Mail. Click on Browse Attachments in the app toolbar to explore your whole note gathering by the items stashed.
You can cross-pollinate ideas with others by selecting the Add people to this note option and prompting with an invite with your email, AirDrop, and iMessage. Restrict access and select to stack notes on your Mac or Apple's servers.
Apple notes syncs via cloud and streams in content to other devices for access at iCloud.com. However, Apple Notes may not work for Android, Windows, or other platforms. You need a third-party, dedicated tool.
Organize Notes for Optimum Productivity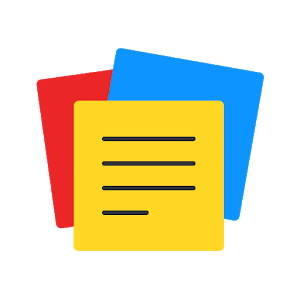 The intuitive and uncluttered interface by Apple Notes obstructs best features or organizational capabilities. Organizing Apple Notes and capitalizing on the built-in features gets your work done in a jiffy. Apple gives you leverage to organize your notes into folders for fluid navigation through them. Click File> New Folder, or hit New Folder under the list on your left. Enter the folder's name and tap Return. Then yank your notes into the folder.
Tip: Cleanup, Optimize & Give a Mac a New Lease of Life
Keep your Mac tidy and fast with a powerful cleaner in a click with PowerMyMac. It will purge infected software, spruce up extensions, nuke suspicious apps easily, and optimization of disk storage. iMyMac PowerMyMac equips you with an efficient tool developed with breakthrough algorithms to speed up your machine.
This multi-tool integrates smart algorithms to help you deep clean a Mac. It packs incisive wiping algorithms to securely erase highlighted items. You don't have to soil your hands with digital dirt or spend chunks of time deleting files, media, and folders. Eliminating digital clutter and embracing digital minimalism makes it straightforward to find specific items such as revision notes for semester exams.
Part 2: How to Write, Edit A Note and Copy & Paste Text
Solution 1: Write a New Notebook
In the Notes window on your Mac, click on the folder where you want to store the content in the sidebar.
Select the New Note button from the toolbar or apply the Touch Bar.
Jot down your note with the available typing suggestions.
The first line creates the note's title. Change the format of the title at the Notes Preferences.
Solution 2: Edit a Note
Go to the Notes app on Mac; select an item in the list of options. To access it quickly, search for notes.
In the note text, highlight the content you want to edit or click the location to edit and make your changes.
Solution 3: Copy & Paste Text
Copy the entire text in the note. Click any part of the text, select Edit > Select All or Command-A, then click Edit > Copy or Command-C.
Tap Edit > Paste or Command-V to duplicate text.
To paste text with the surrounding style, click Edit > Paste and Match Style. Alternatively, click Edit > Paste to retain the original style of the pasted text.
Part 3: Alternatives on How to Take Notes on Mac
Alternative #1 Microsoft OneNote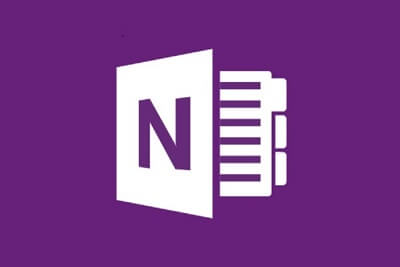 Microsoft's free note-taking app works without a carbon copy. It supports a scrapbook-like technique to data capture. You can put elements such as textboxes or images on the page by dragging and dropping. Mix a variety of media types in one note, throw in tables, imbed videos, attach documents, and record audio clips. It syncs notes through OneDrive-Microsoft's cloud servers.
It has a web clipper extension for prominent browsers like Safari, Firefox, and Safari. OneDrive's superb optical character recognition (OCR) outclasses third-party applications such as Evernote. While Evernote pores over the text in your images, OneDrive can search and retrieve that text to edit.
Alternative 2: Web-Based Note-Taking Apps
The market offers a full range of note-taking apps. Evernote, Bear and other apps align with your prose or typography to present your writing elegantly. Feature-rich and collaborative note-taking platforms allow the transfer of files in a team. A vast majority of these tools integrate lightning-fast search engines to home in images, filter by predetermined criteria or handwriting.
Alternative 3: Keeping Your Notes at Your Fingertips
In a fast-paced world, having your notes on-the-go meets contingencies head-on. All apps include opportunities to sync with other devices. Mobile devices carve or access your wealth of information right off the bat.
Part 4: In Conclusion
Overall, Mac users have a broad array of intuitive and efficient note-taking solutions to do everything digitally. While Apple offers a native Notes app for macOS, it omits professional-grade features for corporate environments or collaborative workflows. At the end of the day, user preferences or price tag tilts the balance in favor of any app.
If you don't require many features, OneNote is free and nifty. Note-taking is idiosyncratic; we invite you to experiment with these options to choose the best. As long as it keeps information at your fingertips with quick accessibility like syncing-it will do the job.