Since its launch in February, Elden Ring has become the topic of conversation everywhere. The game takes the greatest elements from each of FromSoftware's previous projects and combines them with new ideas to create an immersive experience that transports players to a vast world filled with a myriad of new things to find and challenges to overcome.
The question most players ask is, "can you play Elden Ring on Mac?" There's a good chance that if you're using a Mac right now, you're curious about whether or not you'll be capable of playing Elden Ring on the device.
Sometimes it's not that the application memory is used up, but other reasons cause the game to fail to start. The video game Elden Ring is currently downloadable for use on PlayStation, Microsoft Windows, and Xbox consoles. However, we will demonstrate how to use it on a Macintosh computer.
Contents: Part 1. Can You Play Elden Ring on Mac? Part 2. How to Install & Uninstall Elden Ring on Mac?Part 3. Conclusion
Part 1. Can You Play Elden Ring on Mac?
1. What is Elden Ring?
FromSoftware, the developers of the incredibly successful Dark Souls games, has released Elden Ring, an adventure role-playing game (RPG) set in a grim and foreboding fantasy world.
As soon as it was revealed at E3 2019, it immediately ascended to the peak of many people's "most anticipated" rankings. This was primarily owing to the participation of George R.R. Martin, the maker of Game of Thrones series.
Martin chose to work on computer games for quite a while rather than completing the final two books in the series, A Dream of Spring and The Winds of Winter, well to the dismay of people who are passionate about reading books.
The following list would be the requirements needed to run the game Elden Ring:
CPU: Intel Core i5-8400 / AMD RYZEN 3 3300X
CPU Speed: 2.4 GHz
RAM: 6 GB
OS: Mac OS 10.16
Video Card: AMD RADEON RX 580 / NVIDIA GEFORCE GTX 1060
HDD: 47 GB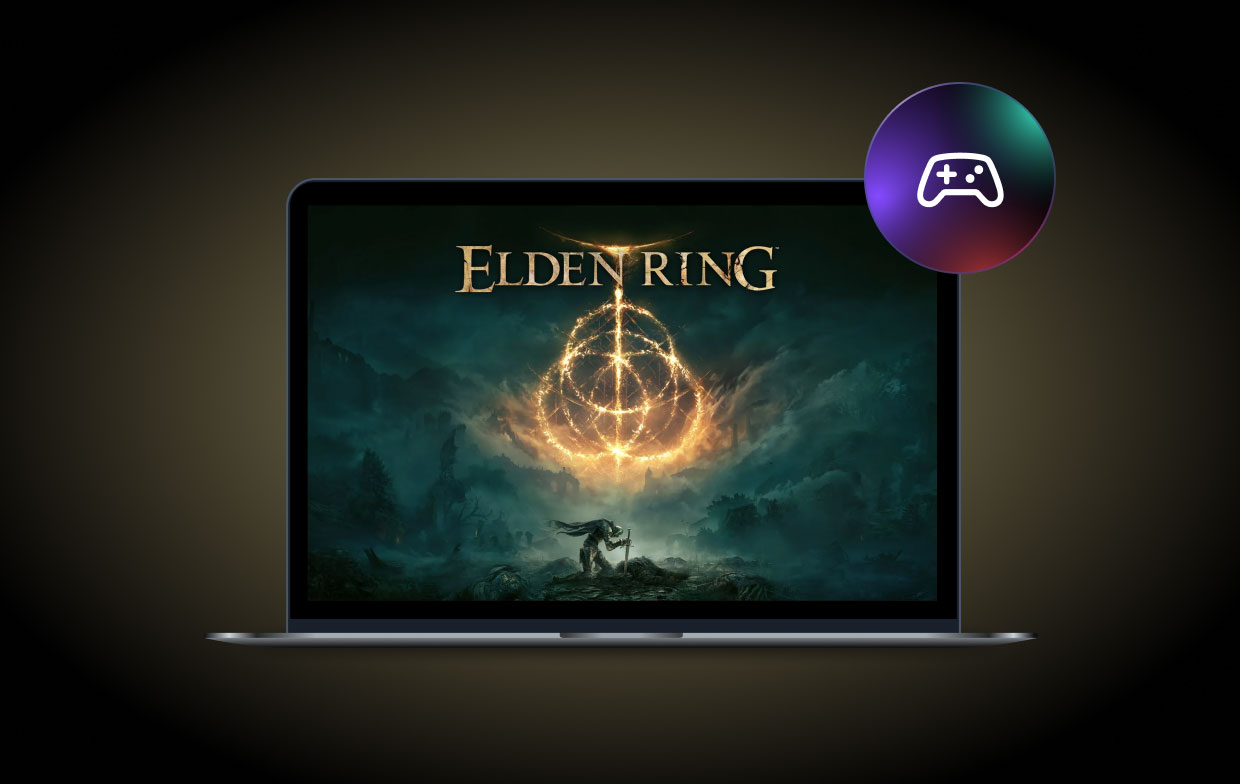 2. Can You Play Elden Ring on Mac or Mac M1?
"Can I Play Elden Ring on Mac?" Here we demonstrate what to do to run Elden Ring on the Mac, such as MacBook Air, MacBook Pro, and Mac Mini.
Elden Ring supports cross-play sometimes, but would be only compatible with PlayStation, Windows, and Xbox Consoles.
The only way to enjoy Elden Ring is to install Windows on the Mac, after which you can choose to install the Windows versions of games or use the Version of windows of the Steam gaming client to play it. Elden Ring would only function if you download Windows on the Mac via Boot Camp, despite the fact that there are several ways to run Windows on the Mac.
It is because the Vanguard anti-cheat program that Elden Ring utilizes only functions within Boot Camp. Vanguard would not function with Windows emulators like Crossover or virtual computers like Parallels that run both macOS and Windows all at once.
Can M1 and M2 Macs run Elden Ring? Elden Ring could only be installed upon the Intel Mac because Boot Camp solely supports Intel Macs. Do you want to play LOL on your Mac? Not only Elden Ring, but some other games like LOL also need some requirements for playing on Mac.
Elden Ring cannot currently be played on Macs with M1 or M2 chips, like the MacBook Pro M1. Since Boot Camp doesn't quite function well with Apple's new Silicon M1 or M2 Macs, along with the M1 Pro as well as M1 Max chips and the most recent Mac Studio with M1 Ultra chip, you cannot run Elden Ring through any M1 Mac.
Elden Ring's Vanguard anti-cheat security will not function in digital environments, making it impossible to operate Elden Ring into a Mac Mini, M1 or M2 MacBook, or Mac Studio. The only option is to download Windows games onto M1 & M2 Macs and then use a digital world like Parallels.
Part 2. How to Install & Uninstall Elden Ring on Mac?
1. How to Install Elden Ring on Mac?
The only way to answer the question "Can you play Elden Ring on Mac?" would be to utilize Boot Camp to launch Windows. It enables simultaneous booting of the Mac either in windows or Mac.
Boot Camp, which Apple includes for free in Mac and lets you run alternative operating systems like Windows, is completely safe to download on the Mac.
The amazing thing is that you can now use Boot Camp to run Windows 10 or Windows 11 on the Mac without paying for a license. This is so that Microsoft will only ask you to buy for Windows activation key when you wish to change the way Windows looks.
If not, you are free to use Windows 10 and 11 for almost as long as you like without paying a penny. Elden Ring has still not been designed for Windows 11 and thus won't even run on it; therefore, we advise playing that on Windows 10.
2. How to Uninstall Elden Ring on Mac?
One app that can assist you in uninstalling any software quickly is the iMyMac PowerMyMac. This app is an all-in-one utility that can delete any app along with the related files scattered in the system. To know how to use the app, follow these steps:
Launch PowerMyMac, go to the app's home page, and select App Uninstaller from the menu that displays to start the removal procedure.
To do a full scan of all the programs that are currently installed on your computer, click the SCAN option.
You can select which applications to uninstall from a list of all currently installed programs. You could find software by typing its name into the search field.
To delete all of your files, including those related to the Elden Ring game, choose "CLEAN".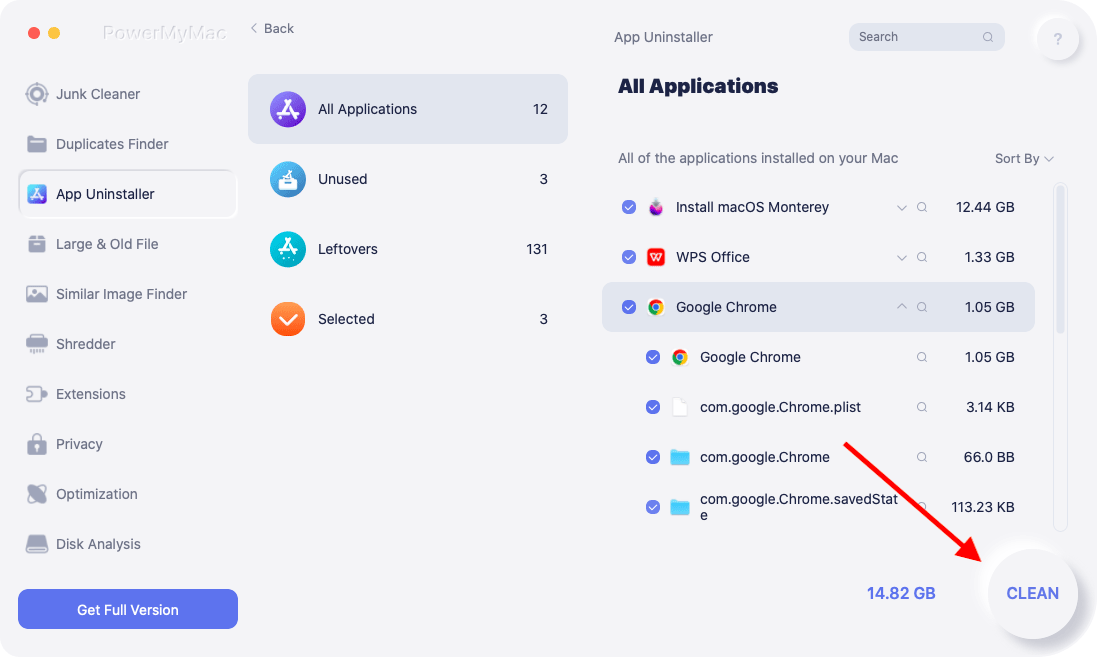 Of course, in addition to uninstalling Alden Ring, other apps or software can be removed as well.
Golden Tips: Clean & Optimize Your Mac for Gaming
To keep the Mac going smoothly, use utilities to remove app junk and disable resource-hogging launch software. You can deactivate programs, including menubar tools that constantly run in the background. Computer resources, including CPU, memory, and powerful graphics, are devoured by gaming.
PowerMyMac cleans up and protects your Mac. This software removal utility also erases garbage like huge and superfluous files, improving in-game speed. It optimizes systems to boost graphics-intensive applications. One-click improves processing, memory, and performance.
Part 3. Conclusion
If you're asking, can you play Elden Ring on Mac? Well, the answer is in this article. Aside from the details about the game, this post will also show you how to install and uninstall it on Mac.