Cross-shopping the best photo management solution opens up a showdown pitting Google photos vs. iCloud. We stacked up the two against each other, hold on your seat to know the winner by merit.
In the hindsight, iCloud for photos pales in comparison to the Google app. The space constraints plaguing the free iCloud package scares away many users. Additionally, iCloud syncs photos across multiple devices and gobbles up acres of storage space.

Alternatively, Google Photos lets you back up unfettered photo collections free of charge. iCloud still wows the hearts of many photo enthusiasts because it syncs data to the cloud automatically.
Let's dive beneath the pitching to separate the wheat from the chaff.
Article GuidePart 1: Stark Features Differentiating Google Photos from iCloud ServicesPart 2: How to Choose? Downsides of Google Photos and iCloud Services Part 3: Who Wins the Google Photos vs. iCloud Services Face-off?Part 4: To Wrap it Up
Part 1: Stark Features Differentiating Google Photos from iCloud Services
Costs
iCloud services stores a vast pool of photos at a cost. Apple's iCloud reservoirs give iPhone or iPad users 5 GB of storage space free of charge. The entry-level plan at $0.99 monthly offers 50 GB gives a bang for your buck by storing tons of photos. If you crave for more room, Apple also sells 200 GB at $2.99 or 1 TB of storage space at $9.99 monthly.
Google Photos carves out free generous storage for media files but this comes with a tradeoff. The service automatically distorts your photo quality. If you don't pay on the nail, the service will limit the quality of your images to 16 megapixels. Smartphone users may not notice the difference.
Advanced photographers using a DSLR or other top-of-the-line cameras need to retain the original-sized and raw files on Google Drive at a price. The free package gives 15 GB while 100 GB clocks in at $2.99, 1 TB $9.99, or 10 TB $99.99. Moreover, Google Drive storage creates a way to mothball books, videos, and audio. Sublime quality photos tend to eat up more cloud storage.
Editing Features
Apple Photos offers a broad array of editing features along with all bells and whistles. It allows users to tweak color adjustments and levels, as well as a clever mix of automatic corrections. Google Photos' editing capabilities gravitate more towards stylized filters or automated color correcting.
The Google app omits specialized photo-editing features to implement substantial, detailed changes. Instead, it boasts a powerful artificial intelligence that runs a tight ship by organizing content into groups. The service's superb facial recognition program keeps selfies or photos in apple-pie order.
Google Photos gives you leverage to experiment with a variety of nifty tools like personalized GIF, slideshow production, and collage.
Sharing
In a fast-paced digital world, sharing and uploading photos plays a pivotal role as a tool of communication. Apple's software unpacks a winning combination for sharing. Apple Photos makes it a breeze to post images on social media or send to specified recipients without an iCloud account. Even better, iCloud users utilize Apple Photos to generate shareable folders which allow many users to throw in photos in one album.
Google Photos restricts sharing features. When you dispatch photos via email, the recipient gets a link that prompts them to access the photos on the app rather than just importing copies of the image files. This means they've to sign up to access the image.
Search Options
Unsurprisingly, Google Photos boasts a rich kaleidoscope of search capabilities. Besides the standard capability of restructuring by date or location, the app goes the extra mile to sift through your images and detect the individual, places, and constituents. It allows you to hunt down photos in tandem with subjects.
Apple Photos lacks this special feature but allows you to manually embed photos with retrievable keywords, which is less intuitive and more time-consuming. Apple can tell apart faces making it more straightforward to home in objects as it evolves with the latest iOS.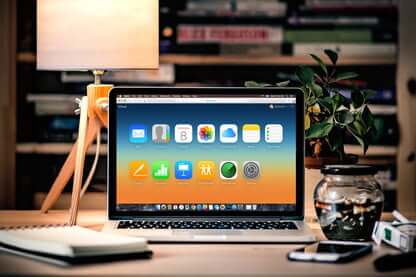 People Also Read:Top 4 Methods to Free up iCloud Storage FullHow to Access iCloud Photos on Mac
Part 2: How to Choose? Downsides of Google Photos and iCloud Services
Who Should Use Google Photos?
Google Photos is best-suited for those on the prowl for free storage. If you just want a no-frails databank to stash your pictures or videos at original quality without coughing up, Google Photos fills the bill. In the same breath, iPhone and Android owners Google Photos packs quite a punch.
Who Should Use the iCloud Photo Library?
For both iOS or macOS owners, iCloud Photo Library brings syncing synergies as its pre-installed on both platforms with intuitiveness. iCloud's smooth integration with the inbuilt Photos app allows you to milk your library for all its worth. Moreover, iCloud Photo Library keeps your wealth of photos at hand over the long haul.
Downsides of Google Photos
One of the biggest downsides of Google Photos for mobile phone users stems from how it interacts with the Photos App. When you install the app, Google Photos will prompt you to toggle off the iCloud Photo Library. With your pictures and videos stashed locally on your iOS, Google Photos usurps functions of the iCloud app. Hyper-aware users frowning on Google's tracking and analytics tentacles will also want to avoid this app.
Downsides of iCloud Photo Library
Given its exclusive for Apple users, iCloud Photo Library doesn't work with Windows. You've to install a Windows version to enjoy its proprietary features. However, this iCloud version lacks the robust editing capabilities of Photos on macOS. Furthermore, it does not let you back up your personalized albums or Memories.
Lack of iCloud dedicated to Android restricts cross-pollination convenience across your devices. And unfortunately, iCloud falls prey to security breaches or data hemorrhage. iOS updates, intermittent icloud aftercare, and even international flight can lead to data loss.

Part 3: Who Wins the Google Photos vs. iCloud Services Face-off?
Google Photos will blow iCloud out of the water with more generous storage space for free. It also allows you to access your treasure troves of camerawork across a wide range of devices beyond the Apple ones. Transferring all your pictures from your Smartphone to Google Photos will also reclaim more space on your device. These reserves are iCloud for contacts and other pieces of data. Google Photos synchronizes with iMessage to give you a slice of the Apple version.
Tip: Install PowerMyMac for a versatile maintenance multi-tool with a variety of clean-up and optimization utilities. Find hard-to-reach junk, mammoth old folders, background apps, and heavy memory guzzlers. It blends everything from eliminating duplicates, monitoring performance, to retrieving hogged memory.
We highly recommend this must-have app and utilities to power your machine at full pelt. This multi-utilities suite offers a safe pair of hands to steer clear of digital detritus that builds up gradually for more storage space and boost speed. PowerMyMac digs in the depths of the operating system to purge traces of digital junk.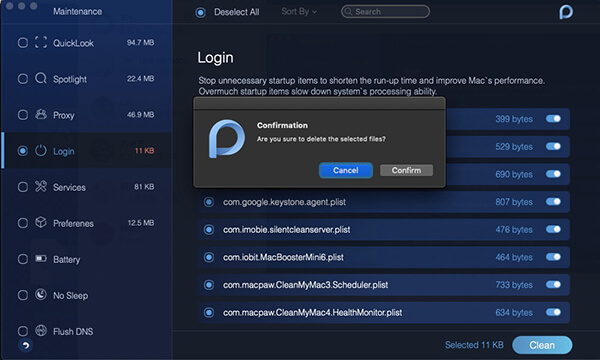 Part 4: To Wrap it Up
To sum up, the standout solution for photo management boils down to your lifestyle. While Apple's iPhone owners go for the built-in Photos app's backup to iCloud servers, Android users have increasingly grown fond of Google's Photos fueled by the search engine's robust artificial intelligence. Consider the ease of access, multi-editing arsenal, costs, sharing, retrieval, and compatibility.
Even without image-analyzing algorithms, Apple Photos has a dazzling array of organizational tools for Mac. Dropbox has also carved out a reliable name as an unfettered storage destination with a free package. The most favorite app varies widely across users making it a hard task to determine a winner in a clash of two of the world's behemoth brands.