You've probably heard of them. Both the Cleanmymac and the MacKeeper are popular cleaning software for Mac. So, if you're looking for cleaning software, you're probably in a quandary as to which one to choose. If the competition is limited to just Cleanmymac vs. Mackeeper, which one should you go for?
To start with, the competition is not just limited to Cleanmymac vs. MacKeeper. As you read on, you will learn that you have another option for your Mac. Nonetheless, it wouldn't hurt to do some comparison so that you're aware of what the various software could offer.
Article GuidePart 1. Cleanmymac VS. MacKeeper: A Closer LookPart 2. Pros And Cons of Cleanmymac And MackeeperPart 3. iMyMac Mac Cleaner is a Good Alternative to ConsiderPart 4. Conclusion
Part 1. Cleanmymac VS. MacKeeper: A Closer Look
The Similarities
Both the Cleanmymac and MacKeeper can protect your Mac. They can both clean up your Mac so that you won't ever run of our space. That is how they are designed to protect your Mac. Both have simple interfaces. You won't have a hard time navigating them.
Both software can do the following: clean up System junk, Photo Junk, Mail Attachments, iTunes Junk, Trash Bin. Both can also protect your Mac from malware. They can also protect your privacy.
They are also very similar in terms of how they optimize the Mac computer. They speed it up by removing unneeded files, such as large and old files. At the same, they can both maintain your Mac to optimize its performance. It is also worth noting that both can uninstall apps that have not been used for a long time. At a glance, they are very similar.
The Differences
The MacKeeper has better support as compared to Cleanmymac. With the MacKeeper, you can always chat with an Apple certified support professional. They also have a phone number that you can call.
Another thing with the Mackeeper is that it offers another layer of protection for your privacy. They provide VPN Private Connect as you avail of their services.
Another difference that's worth pointing out is that the MacKeeper has a Track My Mac feature. This feature allows you to use your phone to track your MacBook. This feature comes in handy in case you lose your Mac.
Cleanmymac does not offer those services.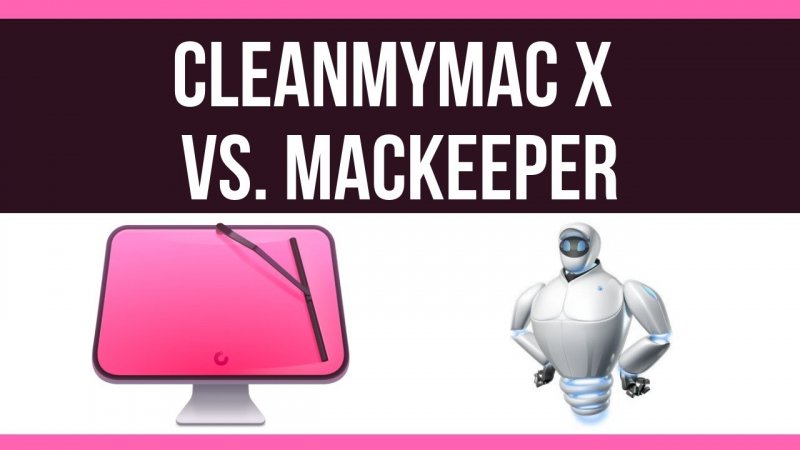 Cost
In terms of cost, Cleanmymac is a more affordable option. You can get an annual license for one Mac at $ 34.95.
The MacKeeper 12-month plan for one Mac goes for $95.40. See the difference?
The MacKeeper still comes out more expensive even with its 24-month plan. Even if you only have to pay $118.80 for their two-year or 24-month plan, it's still going to come out at about 60 dollars per year. If you multiply $4.95 by 12 months, you still end up with an amount that's more than $34.95, right?
So why settle for MacKeeper, when you can have the same kind of service at a more affordable price from Cleanmymac.
Cleanmymac offers a one-time purchase plan. If you do the math, you will be able to save a lot more money with their one-time purchase plans. If you plan on having a software that can keep your Mac clean for a long time, the one-time purchase of Cleanmymac makes the most sense.
Part 2. Pros And Cons of Cleanmymac And Mackeeper
Cleanmymac
Pros:
Easy to use
Simple Interface
Frees up gigabytes of space
Offers useful utilities to protect and speed up your Mac.
Offers free download for trial
Offers a one-time payment
Cons:
Paid software
Offers only email support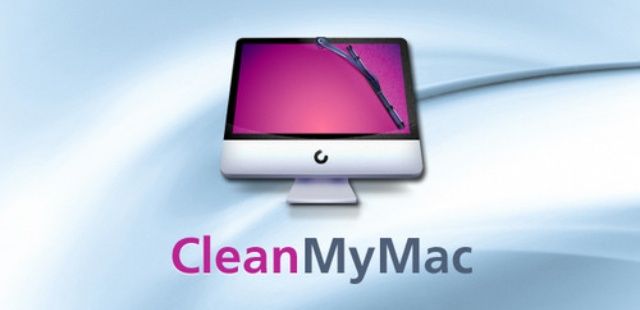 MacKeeper
Pros:
Offers VPN Private Connect
Tracks down your Mac in case it gets lost
Blocks and stops ads from tracking your digital footsteps
Offers chat support.
Cons:
A costly software
It had had some security issues in the past.
Part 3. iMyMac Mac Cleaner is a Good Alternative to Consider
While Cleanmymac offers affordable more pricing points as compared to MacKeeper, there's another option that can easily beat the former. The iMyMac Mac Cleaner boasts of more features at a price that's a lot more reasonable than Cleanmymac.
If Cleanmymac offers its annual license for one Mac at $34.95, you can get the same plan from iMyMac Mac Cleaner for just $14.95. If you look closely, that's almost half the price!
If you think that the one-time purchase plans of Cleanmymac are the best deals, think again. The one-time purchase plans of iMyMac Mac Cleaner are a lot more reasonable and simpler than Cleanmymac.
iMyMac Mac Cleaner's lifetime license for one Mac goes for just $24.95. Compare that to Cleanmymac's one-time purchase for one Mac that goes for a whopping price of $89.95. There is a huge difference there.
The best deal of them all is, again, offered by iMyMac Mac Cleaner. Their lifetime purchase for 2-5 Macs goes for just $44.95. Unfortunately, Cleanmymac offers a separate one-time purchase for 2 and 5 Macs. Their one-time purchase for 2 Macs goes for $134.95. Their one-time purchase plan for 5 Macs goes for $199.95. Those numbers are a lot higher as compared to the lifetime plan of iMyMac Mac Cleaner.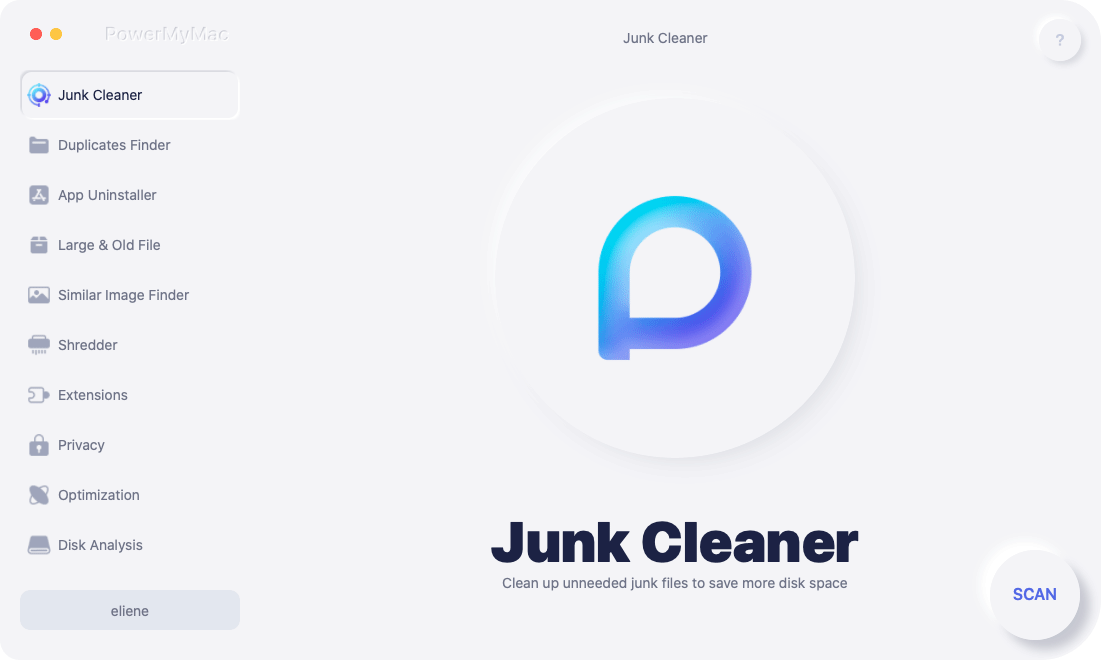 Now, that you know the price points of iMyMac Mac Cleaner, take a look at the simple steps below as to how you can navigate this simple software.
Open this link to take you to iMyMac Mac Cleaner.
Go for the free download by clicking on the Free Download button. This is a good way to try out the iMyMac Mac Cleaner.
Set up iMyMac Mac Cleaner on your Mac.
Open the software soon as the installation is done.
Select any files from the left-hand side of the screen. Click on the Scan button to start scanning.
Check the files that are displayed on your screen. These are the files that have been found by iMyMac Mac Cleaner.
Confirm if you want to clean out the files that are being displayed on your screen. You can confirm by clicking on the Confirm button on the pop-up window.
That's the simple navigation of the iMyMac Mac Cleaner. There's nothing to it.
The Verdict: Cleanmymac Vs. Mackeeper
The Cleanmymac offers a more affordable, yet powerful, tool for your Mac. It's a safer choice considering it has not had any security issues in the past.
iMyMac Mac Cleaner Can Do More for You
Aside from the reasonable price points, iMyMac Mac Cleaner offers a lot more freebies. If you visit their website here, you will find a Free PDF Compressor that you can use anytime. Another thing worth mentioning is that their website is safe and secure. You won't find any ads that get in the way.
Part 4. Conclusion
The comparison stops with iMyMac Mac Cleaner. If you look at it closely, it's the only cleaning software that you need. There's no need to look at the others.
Do you have a cleaning software installed on your Mac? If yes, what is it? We would love to hear from you.