Mac computer's audacity and glory flows from its lightning-fast ability to execute commands. Recently, a rising number of Mac users Microsoft's Office have complained of sluggishness. Updates with novel features trigger compatibility issues with proprietary extensions.
Excel offers revolutionary and professional-grade software integrated into business toolkits. When it gets slow, Mac owners experience downtimes and diminished productivity. Like a bolt from the blue, Excel begins to run extremely slow.
This piece of content discusses techniques alluded by Mac connoisseurs to fix Excel running slow on Mac when opening or processing. Best of all, we've hammered out quick fixes to troubleshoot issues and get down to business right away.
Article GuidePart 1. Drive Mac's Excel to Peak Performance with Quick FixesPart 2. Speed Up Excel Slow Processing Permanently Part 3. How to Make Excel Run Faster with Lots of Data?Part 4. Conclusion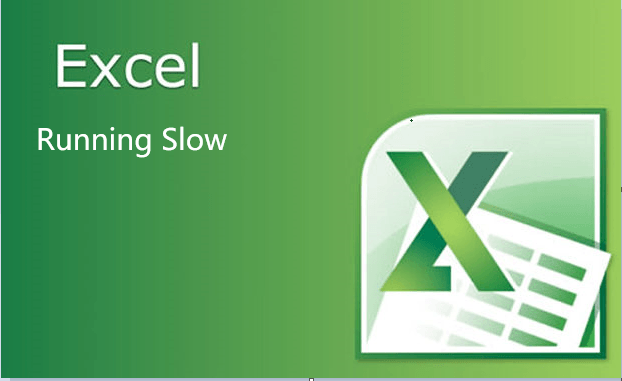 Part 1. Drive Mac's Excel to Peak Performance with Quick Fixes
Award-Winning PowerMyMac | Keep Your Mac Fierce & Fast
Excel runs slowly if you have a tired and sluggish Mac. In the same vein, you can make your computer run like a dream by freeing up space, removing memory-hogging apps, and optimizing overall performance speed. Give iMyMac PowerMyMac a shot to speed up and fine-tune your machine- its one-stop software steeped in optimized algorithmic concept.
The app provides a single-click solution and nifty tools to boost your Mac to peak performance, spruce up all types of junk and reclaim valuable storage space or wipe away vestiges of banished apps.
With the state-of-the-art tools like Archiver and Uninstaller, PowerMyMac takes your computer's performance a notch higher and allows you to enjoy the ultimate speed for Excel. And Duplicate Finder helps remove duplicates on Excel. What's more, the superior health monitor displays concise readings and facilitates a consistent operation.
Get A Free Trial Now!
Strip Down Fonts in your Account
Some users have pulled off the trick by tweaking fonts. You don't need distinct fonts because they build up over time from different apps. Alternatively, create a new user on your Mac and Excel runs like a bat out of hell.
Follow the steps below to get it running at normal speed again:
Launch Font Book
Choose 'LOOK FOR ENABLED DUPLICATES' under EDIT.
Automatically handle any duplicates present.
Choose all fonts, go to FILE and click on VALIDATE FONT.
Remove any font displaying any error or warning. System fonts require a password to remove them from your registry.
Under FILE, choose RESTORE STANDARD FONTS to purge other items. The omitted fonts peter out when you VALIDATED FONT and edged out the ones generating warnings or errors.
Launch OS Library and identify the FONT folder. It unveils FONTS (REMOVED) and FONTS DISABLED. Tap on the FONTS (REMOVED) folder and look for the MICROSOFT folder. Yank this into the FONTS folder, it begins to copy. A version will stay in FONTS (REMOVED) and another copy will be generated in FONTS.
Lastly, invoke Disk Utility to fix disk permissions before you restart.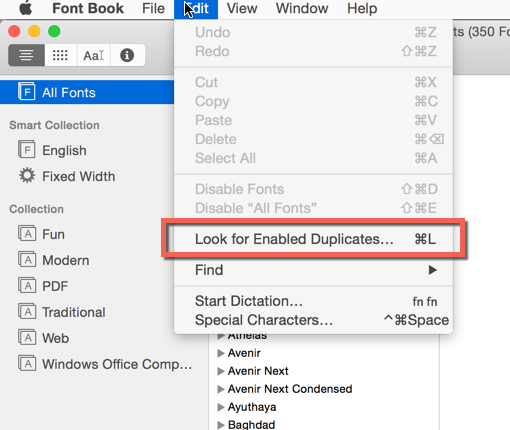 Note: Office expects you'll keep a minimum of two fonts, viz. Arial.ttf and Calibri.ttf active. If you've removed some fonts, check for the two and add them back. This should fix the sluggishness issue.
Part 2. Speed Up Excel Slow Processing Permanently
"Excel file slow to respond; Excel running slow after update; Excel slow scrolling; Excel slow to open". Your Excel may be under the wrecking ball for several reasons. If your Excel runs at a snail's gallop, it could stem from accumulation of corrupted or transient files that should be automatically deleted but your computer failed to implement it. The Office suite could be outdated or attempting to feed corrupted data.
Very likely, it's a cluster of factors that your machine is laboring under. Find below how to fix it safely and decisively.
Difficulty Launching Files or Folders with Hyperlinks
When you click on a hyperlink to open any item or folder, it may block the Finder window or the link. The issue was resolved for version 16.11.0 or later. To update your suite, fire up Excel for Mac, head to Help > Check for Updates menu, and implement the guidelines under AutoUpdate app.
Text in Worksheet Displayed Upturned or Backwards
This is a widespread issue that has hit many Mac users with Excel 2016. Users have reported that the computer renders Excel worksheets making text to show as upturned or backwards. This arises on a computer with macOS High Sierra beta or Excel 2016 for Mac Insider's Fast Update.
Microsoft hinted the issue will be fully fixed when the upcoming Insider's Fast update is unveiled. Onto a workaround, you can remove the Excel 2016 for Mac Insider Fast and get the production version of Excel on Mac.
Part 3. How to Make Excel Run Faster with Lots of Data?
Erase Duplicate Fonts
With time, your Mac accumulates chunks of fonts associated with junk as replicas, disfigured programmed fonts, and remnant data from uninstalled fonts. This can open a new can of worms for your Mac and Excel, you've to address it head-on.
Fire up the Font Book application.
Under Edit, choose Look for Enabled Duplicates.
Choose all fonts, and then hit Validate Font via File.
Next, you must purge all these fonts and suchlike with errors or a warning.
Go to File, choose Restore Standard Fonts to reinstate all system fonts which will automatically embed Arial.ttf and Calibri.ttf.
To forestall potential issues, launch Disk Utility to fix disk permissions.
Restart your Mac.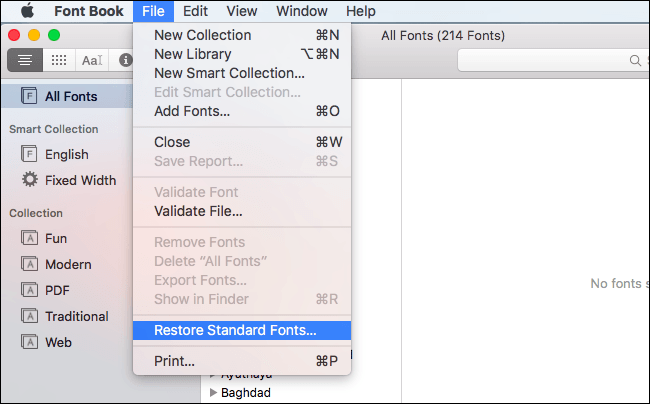 Problems Exporting a Sharepoint List to Excel
If you tap Export to Excel to transfer a SharePoint list on a computer, it won't open the item in Excel for Macs and instead saves the query.iqy file. This works normally because the internet query connectivity does not rely on Excel for Mac.
If you've Excel for Windows, you can download the item as XLSX and then fire it up in Excel for Mac. You should access the data though you can't refresh the connectivity.
Part 4. Conclusion
Excel running slow, freezing, or crashing has forced Mac users to look for a solution to steer clear of this annoyance. Temporary files, outdated versions of Excel for Mac, and broken links are the bastions of a sluggish program. At the outset, delete and reinstall Microsoft Office or administer first-aid regimens to avoid snowing under laborious troubleshooting.
We prioritize our reader's thoughts to improve your experience, join in below to share your ideas.