You might have encountered a pop-up on your screen that the flash out of date Mac and it can leave you wondering sometimes why are you getting this kind of notification like when you just recently purchased your Mac.
Let me tell you that it is not always the case when you get some alerts like that, it's a form of malware and adware to be exact.
These tend to scare you sometimes making you feel like you really need to update your flash player, sometimes it comes up with a warning icon or blinking lights to make you feel pressured and have the urgency to click on that link.
Article GuidePart 1: What is Flash Player?Part 2: Ways to Remove Flash Player Out of Date NotificationPart 3: How to Maintain and Deep Clean your Mac to Prevent Flash Player Out of Date NotificationPart 4: Conclusion
Part 1: What is Flash Player?
Flash Player is a software that mostly use to stream and watch videos, audios and some multimedia on your Mac or devices. It is also not a stand-alone program, it can be found on the extensions of the browser that you are using can be from Safari, Chrome or Firefox.
Is Flash Out of Date Notifications a Virus?
The threat level of this kind of virus is moderate, it is not that harmful unlike the other types of viruses that can go into your files, credentials and browsing history but once you fall into these money-generating adware the risk is going to get higher.
For example, they will ask you to purchase an updated version from their website, to purchase you will then need to provide your financial details and that's the very start you are opening your bank account to other potential unauthorized purchases.

How Did I Get Flash Out of Date Notifications Virus?
Most of the time users are getting in by going to unsecured websites, most often than not we don't realize that some of the websites that we visit can be a tunnel for malware and adware like this. That's why to be very keen on visiting some sites and do not just click on anything.
Part 2: Ways to Remove Flash Player Out of Date Notification
Since its working within the browser's extension, we need to remove it from there. If you are using multiple browsers, that means you have to go to each one of them and find if there is any and remove it.
Removing Extensions from Safari
Open Safari > Go to Safari Menu > Then click on Preferences
Select the Extensions icon > Browse through all the extensions and look for the ones that seem unfamiliar
Select on the unfamiliar extension > Select Uninstall
At the menu bar at the top Select Privacy > On the option list Select Manage Website Data
Browse on the list and look for the website that showed the pop-up > Select Remove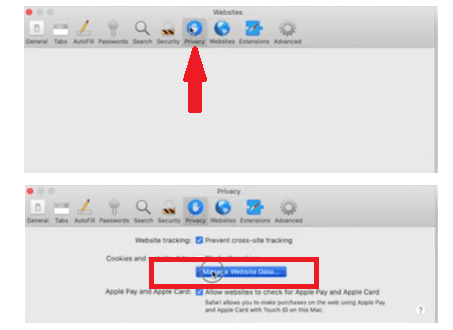 Removing Extensions from Chrome
Open Chrome browser > Click on the Three Dots beside the address bar on the right side of the page
On the list Select Settings > On the left side of the page Select Extensions or you can key on the address bar chrome://extensions as a shortcut
Browse through the list and Select the Extension that seems unfamiliar to you > Select the Extension > Choose Remove
On the Address bar key in chrome://settings> Select on the left side Privacy and Security > Select the first option Clear Browsing Data
Tick first four boxes Browsing History, Download History, Cookies, and Other Site Data > Select a Time Period > Select Clear Browsing
Remove Extensions from Mozilla Firefox
Launch Firefox browser > Beside the address bar Click on the Three Horizontal Lines > On the list Select Add Ons
Click on Extensions then browse through it and identify the unfamiliar extension > Once found Select Remove
Click on the Three Horizontal lines > Select Options > Click on Privacy and then > Select Clear Recent History
Select a Time Period and make sure to tick Cookies and Cache > Select Clear
Easy Way to Remove Browser Extensions, Cookies, and Cache using iMyMac Mac Cleaner
Going through each of your browsers to delete the extensions that might be causing the flash player out of date notification is quite a long process to follow.
Here is the easier way to use just one tool to remove it on your browsers as well as the cache and cookies:
Download and Launch iMyMac Mac Cleaner at imymac.com
On the left side of the main page select Extensions> Click on the icon Scan
Allow for the tool to scan then the browsers that you are using will appear on the left side of the screen > Select Safari > Review all the extensions on the list on the right side look for the unfamiliar one > Select the unfamiliar extension > Click on Clean icon at the bottom right of the page
Select Confirm on the confirmation box > Repeat the steps for the other browsers
Once finished Select now Privacy > Select All Browser > Click on Category Cookies and Cache
Click on the Clean icon at the bottom of the page > Select Confirm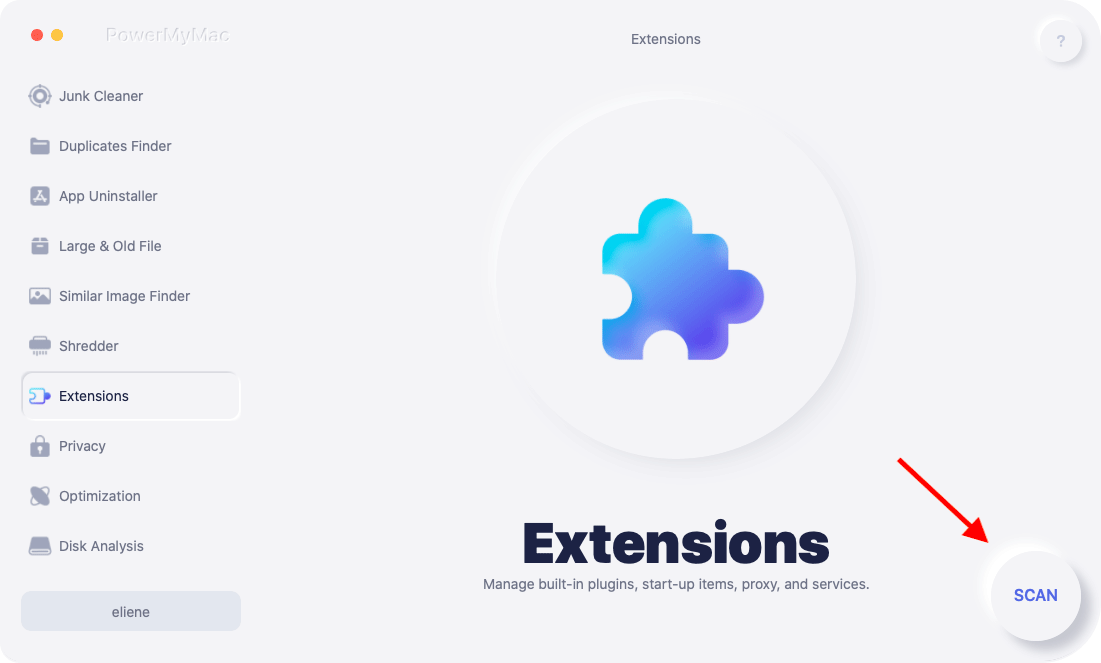 Part 3: How to Maintain and Deep Clean your Mac to Prevent Flash Player Out of Date Notification
There are some ways to acquire these kinds of malware and adware, though prior to having it as a problem you can actually prevent it just follow the simple reminders and steps below:
Check the legitimacy of the websites that you will visit
Be vigilant on the warning indicators like unrelated ads and pop-ups showing up on the screen
Do not click easily on anything, try looking it up on a search engine first before clicking on anything
Make it a habit to clean up your browsing history and remove cache and cookies
Visit the extensions installed on your browsers every now and then
Prior to downloading a software read carefully on the terms and what comes along with it
Bonus Tips: Use iMyMac Mac Cleaner to Deep Clean your Mac in Few Clicks
Performing a deep clean on your browsers and Mac is somehow time-consuming process, it is not hard, but you need to go through a lot of settings and pages before you can actually clean it up.
By using iMyMac Mac Cleaner it will just take you a couple of clicks, below are the features and steps on how to use it:
It can help you maintain your personal and private info's by clearing your browsing history, saved data like autofill functions such as username and passwords
Your Mac can be optimized and improve its performance such as the speed and functionalities
There are a lot of features that you can take advantage of such as System Status that can give you a background on how your Mac is doing in terms of storage
It is actually a powerful tool that can scan duplicate files and similar images to help you to free up some space
You do not have to be a technical savvy in using this tool since it's very easy to understand and all you have to do is to select and decide
It will allow you to use the tool for free for the first 500MB, you do not have to go to expensive computer technicians to help you clean up your Mac
Just in case that you will experience some trouble using the tool, email support is available to help you and guide you
How to Deep Clean your Mac
Step 1: Download and Launch iMyMac Mac Cleaner
Step 2: On the left side of the page, Select System Junk Then Click on Scan icon
Step 3: On System Junk tick the boxes User Logs and System Logs, then click on Clean icon
Step 4: Select Confirm on the confirmation Box
Step 5: A new page will show stating the summary of how much was deleted and your remaining storage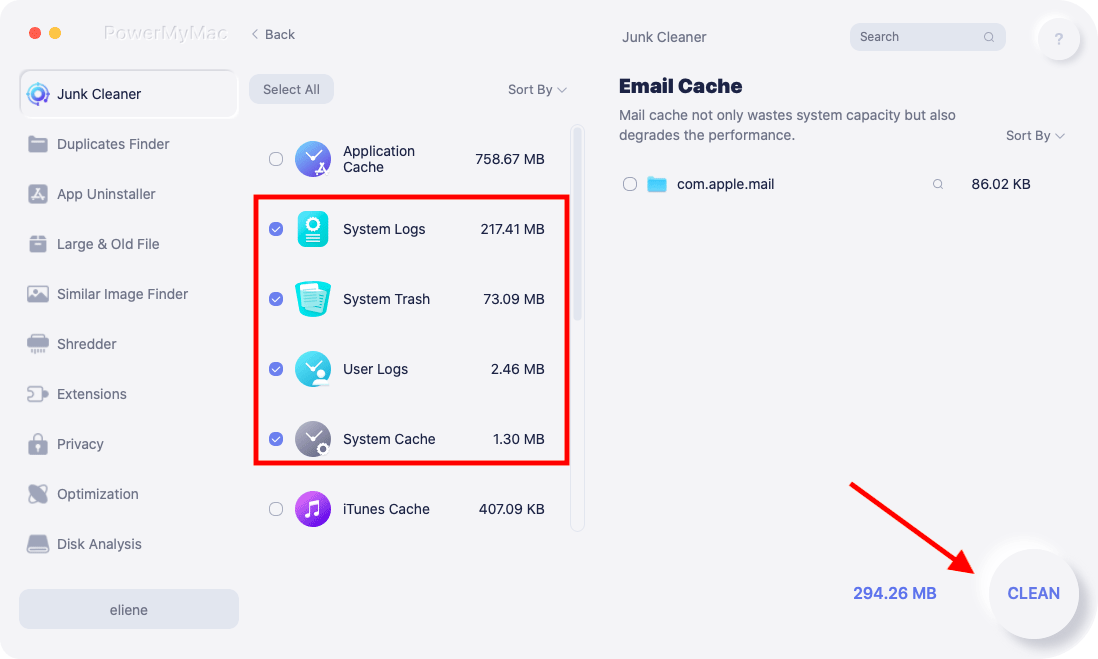 Part 4: Conclusion
Now that we are able to identify what is Flash Player and how does it work if by any chance that you will see this kind of Flash Player is out of date notification you should not be worried anymore since these are kinds of malware to squeeze up some good money from you.
Also, we have covered what are the steps to remove it just in case you already have one and the most important part is how to prevent it from having it on your Mac.
Going through the maintenance can be taking the time that is why its best to use a powerful tool which is the iMyMac Mac Cleaner as your partner in maintaining your Mac.